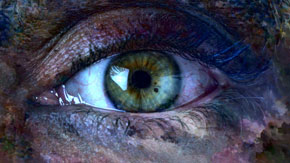 Samuel Bester
[France - edition: 10]
A Franco-German born in Geneva, Samuel Bester was studying in the school of Decorative Arts of Strasbourg in 1992 when he became aware, with the complicity of Jean-François Guiton, of the importance that video will take in his life and in his artistic research. Meetings with Sarkis, Robert Cahen, Jochen Gerz and Harun Farocki nourished his ...
[read more]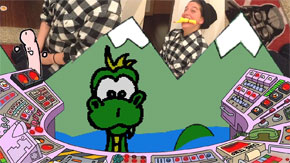 Sandra Araújo
[Portugal - edition: 10]
♪♪┌|∵|┘ MILANO PU$HEEN & COCA feat. M¥SS KETA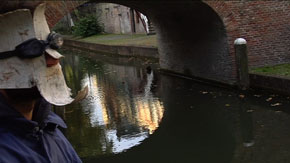 Hans de Wolf
[Netherlands - edition: 10]
A visual artist using several media, like sculpture, music animation, video, and more. I like to use art as a bridge which connects people with their environment and the material with the non-material world. The good thing about video is that it offers the possibility to use many techniques at the same time. The short video 'how are you' is in ...
[read more]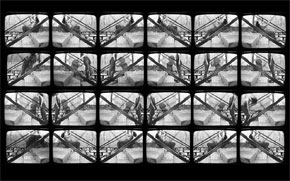 Irvin Castro
[Chile - edition: 10]
Costa Rican filmmaker based in Chile since 2015 and Argentina since 2008 where he studied Image and Sound Design at the University of Buenos Aires (UBA) and made a specialty on Cinematography in Cinematographic School of Argentina (ECA). In 2008 he founded "EnLaRuta // film + video" which as Director, Director of Photography and Film editor has ...
[read more]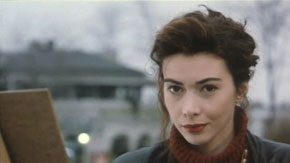 Pierre Gaffié
[France - edition: 10]
A former film reviewer for TV channel "Canal Plus", Pierre GAFFIé went from in front the camera to behind the camera... He 's directed 4 short films, including "The dolphin skin city" (best foreign film at "Back in the box", USA), "Relativity explained to children" (best foreign film at the "Festival of nations" (Austria) and "20 meters of love ...
[read more]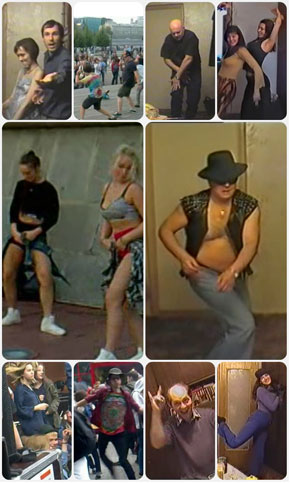 Aleksandr Chernov
[Russian Federation - edition: 10]
here is my resume 1988-1990 YE HAS WORKED ON TELECOMENTER OSTANKINO IN THE RADIO SHOW IN POSITION ELECTRONIC 4 DISCHARGE. 1990-1992 YE HAS WORKED THE ADMINISTRATOR OF THE CONCERT FIRM LIRA-CONCERT.USTRAIVAL CONCERTS OF WRITERS-SAUTIERS OF YUMORISTS AT HOME REST IN THE PALACES OF CULTURE. AND ALSO GASTROLLES IN MAJOR CITIES OF ...
[read more]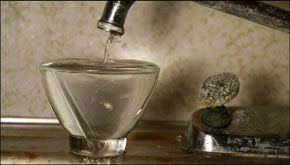 H. C. Turk
[United States - edition: 10]
H. C. Turk is a self-taught writer, sound artist, and visual artist living in Florida. His novels have been published by Villard and Tor. His short fiction, sound pieces, videos, and visual art have appeared in numerous magazines, web-sites, podcasts, film festivals, and radio programs.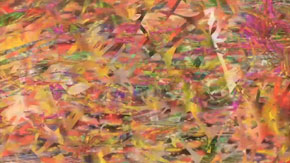 Alvaro Ardevol Arbues
[Spain - edition: 10]
2016 dOlAmIfA Duración: 3' 08'' Imagen y sonido: Álvaro Ardévol 2011 Ahora no me acuerdo de nada Duración: 3' 02'' Imagen: Álvaro Ardévol Letra, música e interpretacion: F.M.G 2011 Transfiguración Duración: 3' 29'' Imagen y sonido: Álvaro Ardévol 2011 52 Duración: 4' 04'' Imagen y sonido: Álvaro Ardévol ...
[read more]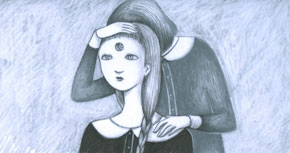 Virginia Mori
[France - edition: 10]
Virginia Mori was born in Italy in 1981. She studied animation and illustration at the Institute of Art of Urbino, where she directed her first film, Pagina 16. She then started working as an illustrator while, at the same time, directing music videos and short films.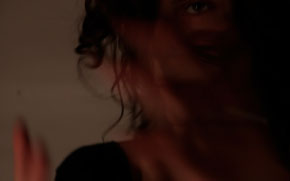 Nina Terruzzi
[Italy - edition: 10]
Nina Terruzzi (4/11/1988) is born and lives in Milano, Italy, where she begun studying dance as a child. Her dance training is deepened thank to educational and professional experiences made between 2007 and 2011 in New York, Tel Aviv, Styggbo (Sweden) and Catania. Travelling, she had the chance to get in touch and collaborate with different ...
[read more]
Maxime Billon & Dave LOjek
[Germany - edition: 10]
Award-winning director and producer Dave Lojek was born in East-Berlin in 1975. He loves shorts and belongs to the most popular directors at over 524 international film festivals. His film catalogue can be browsed here: http://j.mp/APEIRON_FILMS Dave studied English and Culture at Humboldt-University in Berlin. As independent filmmaker and ...
[read more]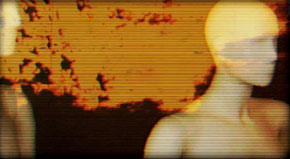 Francesca Bonci
[Italy - edition: 10]
Collaborations with bands and musicians from different countries. Not a filmmaker in the usual sense, but a 360 ° artist who is pursuing a personal artistic next to video art, also using analog and improvised instruments, then shaping the digital material. Videos that look like Visuals, decontextualized. saturated and deep colors that become ...
[read more]