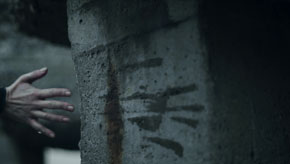 Timo Zhalnin
[Russian Federation - edition: 10]
Timo Zhalnin was born in 1981 in Novokuznetsk, Russian Syberia. Director, screenwriter, editor. After graduating of Saint-Petersburg State University of Film and Television in 2012 (Direction) he lives in Saint-Petersburg, Russia. In his hometown Timo founded a Youth Plastic Theatre and had been directed it during four years. That is why he ...
[read more]
Jasna Ruljancic
[France - edition: 10]
Jasna Ruljancic Actress and video maker. Currently attending a PHD in Aesthetics of Arts. Her work as video maker start in 2008 when she creates several short films and videos. Her focus is on the image as an hypnotic phenomenon and on the modulation of figures by the editing and camera movement devices. Jasna Ruljancic has been selected for ...
[read more]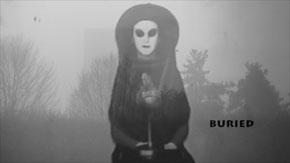 Falco Ranuli
[Italy - edition: 10]
Falco Ranuli born between the sea and the fields before they disappeared fireflies. It reflects on the image scanning still or moving since child plays with fotocontatti scissors tape and super 8. After a past as a journeyman he decided to become suddenly: since 2007 its signature video after the deus ex machina technique of Anthony Perkins ...
[read more]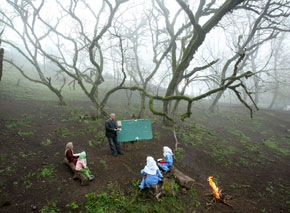 Reza Golchin
[Iran - edition: 10]
Freelance photographer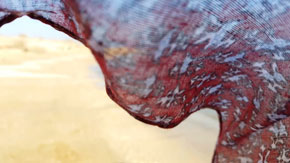 Gilivanka Kedzior
[France - edition: 10]
Gilivanka KEDZIOR and Barbara FRIEDMAN have been working together since 2010 as RED BIND. Through performance, video, sound and photography, they analyze the confrontation to otherness and its inter-thematic with subjects such as : social yokes ; dominant/dominated relationships ; codes and what happens to them out of their context ; gender and ...
[read more]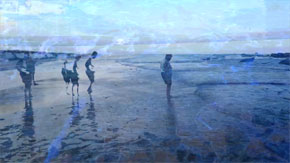 Russell J Chartier & Paul J Botelho
[United States - edition: 10]
Russell J. Chartier Russell J. Chartier attended the College of Santa Fe. Since that time he has spent many years working in Broadcast Television working for various networks including A&E, The History Channel, YES Network and several others. His work in the Video Art Medium explores multiple layers and focuses heavily on texture and ...
[read more]

Cecelia Chapman, Halo Svevo
[United States - edition: 10]
Cecelia Chapman is an American visual artist based in California. Halo Svevo is a German sound artist. Jeff Crouch is an internet artist living in Texas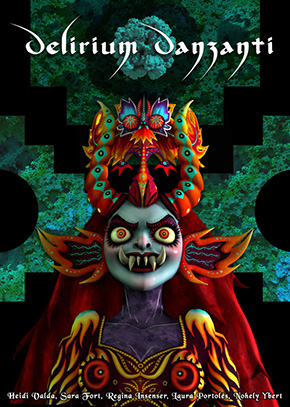 Heidi Valda, Sara Fort, Regina Insenser, Laura portolés, Nohely Ybert
[Spain - edition: 11]
It is an original idea of Heidi Valda Lanza, created as an animated short film together with Sara Fort, Regina Insenser, Laura Portolés and Nohely Ybert, in full collaboration as an artist women team in the Master of Animation of Pompeu Fabra University (Barcelona).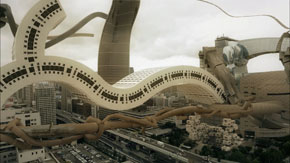 AUJIK/Stefan Larsson
[Japan - edition: 10]
AUJIK is an art concept initiated by Stefan Larsson in 2001. Stefan was born in Sweden, lives and works in Kyoto, Japan since 2008. MFA from Umea art academy, Sweden. Mainly work with video and CGI, but also VR, 3D-printing, sculptures, installations, music, sound and photos. Main topics are AI (Artificial Intelligence) and how it relates to ...
[read more]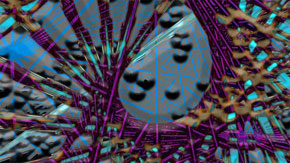 Patricio Ballesteros Ledesma
[Argentina - edition: 10]
Artist, audiovisual producer and journalist. He studied social communication, made courses of film & video, made more than 90 videoart and experimental shots. His works were selected and screened at festivals in Argentine, Australia, Brazil, EE.UU, Finland, France, Japan, Mexico and Spain.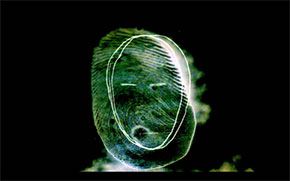 Mischa Lind
[Netherlands - edition: 11]
Mischa Lind

Lisi Prada
[Spain - edition: 10]
A visual artist based in Madrid, she holds a 5 year university degree from the Universidad Complutense de Madrid as well as additional studies in different areas. In his creative work, from minimal resources against the empowerment of perfect machines [near at an Arte Povera position], she is interested in a search for balance between conceptual ...
[read more]