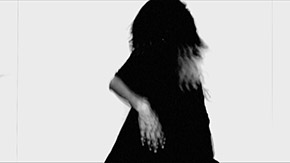 Francesca Bonfatti
[Italy - edition: 11]
Francesca Bonfatti in art "Gelidelune", is a Visual Poet, Photographer and Video artist born in Rome (Italy) in 1970 and lives and works in (Venice/ltaly). Since 2009 I started an experimental work through the contamination of expressive languages (photography - video - poetry) that embraces it genre halfway between video art, poetry ...
[read more]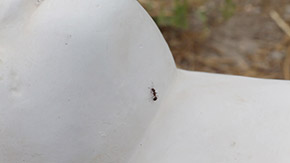 Elisabeth Molin
[Denmark - edition: 11]
Elisabeth Molin (born 1985, DK) studied at Chelsea College of Arts and Royal College of Art in London. She has exhibited work at Tenderpixel, London, SixtyEight Art Institute, Copenhagen; Danish Cultural Institute, Edinburgh; MAW, New York; and, among others. Molin has shown her videos at 32nd Images Film Festival, Toronto, 31st Stuttgarter ...
[read more]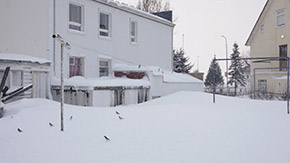 Jolene Mok
[Hong Kong - edition: 11]
I believe everything I see tells me something, but the question remains whether or not I am able to experience and understand it. Seeing should not be about looking for something I want to see, but about the act of looking as an engagement with the world. The rationale behind all of my work is to express my desire to see the world through the ...
[read more]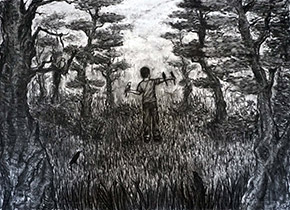 Leo Crane
[United Kingdom - edition: 11]
Leo is co-Founder of Figuration, a studio for visual stories in London. He draws, paints, animates, and leads creative events and masterclasses. He graduated from Bournemouth University with an MA (Distinction) in 3D Computer Animation and an award-winning film for the London Library. He regularly collaborates with cultural and community ...
[read more]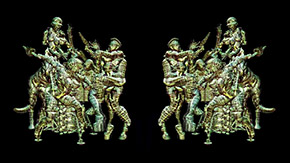 Christian Zanotto
[Netherlands - edition: 11]
Christian Zanotto was born in Marostica (Vicenza), in 1972; after the studies at the Venice Fine Arts Academy he moved his studio to Amsterdam; he currently lives and works between the Netherlands and Italy. His artworks are characterized by a strong aesthetic and scenic impact and investigate the nature and the mystery of the existence and the ...
[read more]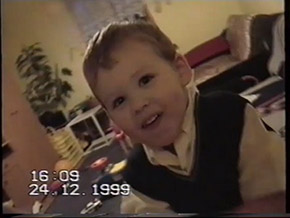 Hugo Ljungbäck
[Sweden - edition: 11]
Hugo Ljungbäck is a Swedish video artist, film curator, and media scholar. His videos have screened internationally at such venues as the London Experimental Film Festival, Montreal Underground Film Festival, and Beijing International Short Film Festival, and regularly explore queer subjectivities, oversexed bodies, sexual abuse, and coercion. ...
[read more]

Adrián Regnier
[Mexico - edition: 11]
Adrián Regnier Chavez (Mexico, 1989) has a degree in Visual Arts by the National School of Sculpture, Painting and Engraving, "La Esmeralda". He has been awarded several grants, such as the Program to Support Production and Research in Media and Arts by Multimedia Center, CENART (México, 2016-17), Artist in Residence at Casa de Velázquez, by ...
[read more]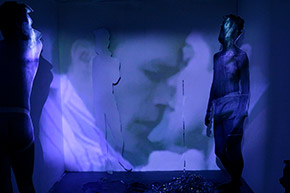 FC Izaac
[United Kingdom - edition: 11]
FC Izaac is a video and installation. His work is based around themes of current gay subcultures like clubs, hookup apps, and chemsex (risky drug-fuelled sex parties). He looks at the idea that subculture can be used as a tool for working against normative ideals, as well as looking at the loneliness and desire within the communities. He has an ...
[read more]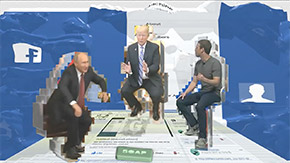 sandra araujo
[Portugal - edition: 11]
Sandra Araujo is a digital media artist that spent endless hours shooting @ monsters & strolling through mazes in videogames. Nowww, feeds on social media platforms 2 engage her animations into the depths of gameplay plots.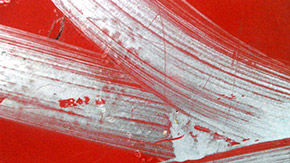 Rick Niebe
[Italy - edition: 11]
MA in semiotic of Cinema at Pisa University, he works as an autonomous artist. His research as videomaker consists in a minimal and epigrammatic experimental re-use of audio visual found objects. Interested in a critical 'detournement' of rough materials from the "mediascape" he focuses his attention on ordinary anonymous images as well as on ...
[read more]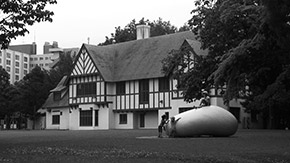 Takayuki Yoshida
[Japan - edition: 11]
Born in 1972, Hokkaido, Japan. Completed my master's degree program in sociology at Hitotsubashi University in Tokyo and worked for the Japan Foundation. Worked as a coordinator for an international film festival TOKYO FILMEX and Talents Tokyo in 2014. An editor of Japanese journal on documentary films NEONEO, and co-author of Japanese books on ...
[read more]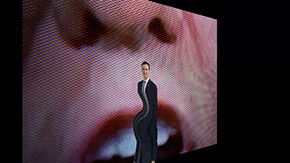 Daniel H. Dugas
[Canada - edition: 11]
Daniel H. Dugas is a poet, musician, and videographer. He has participated in solo and group exhibitions as well as festivals and literary events in North America, Europe, Mexico, and Australia. His tenth book of poetry, co-written with Valerie LeBlanc, Everglades has just been published by Les Éditions Prise de parole.