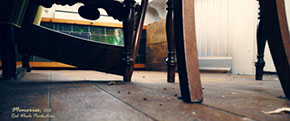 Pezhmann Mokary
[Denmark - edition: 11]
Pezhmann is a Refugee filmmaker who currently lives in Denmark. He has made several short movies, both live action and animated, fiction and documentary. Also, His first graphic novel will be distributed at Christmas 2019.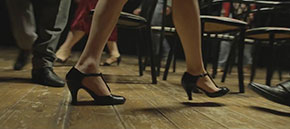 Francesca Leoni
[Italy - edition: 11]
Francesca Leoni is an Italian video artist and performer with a degree in Communication Studies at the University of North Carolina (Wilmington, USA). While studying at university she began attending theatre workshops focused on body and emotions through "the method". Back in Italy she became more and more involved in cinema and video art by ...
[read more]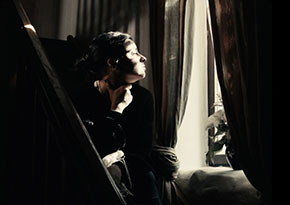 Adrià Guardiola Rius
[Spain - edition: 11]
ADRIÀ GUARDIOLA RIUS (Barcelona, SPAIN, 1990). He studied Cinematography at ESCAC and combines fiction and documentary photography with audiovisual production.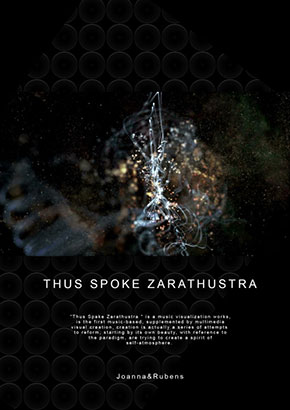 Joanna & Rubens
[Taiwan - edition: 11]
18th International Conference on Information Visualisation 11th International Conference on Computer Graphics, Imaging and Visualisation CGIV2014 Digital Gallery D-Art 2014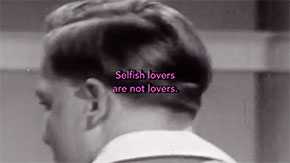 Kelly Gallagher
[United States - edition: 11]
Kelly Gallagher is an experimental animator, filmmaker and Assistant Professor of Film at Syracuse University. Her award winning films have screened internationally at venues including: The National Gallery of Art, The Smithsonian, Ann Arbor Film Festival, Sheffield Doc/Fest, London ICA Artists' Biennial, LA Film Forum, Alchemy Film and Moving ...
[read more]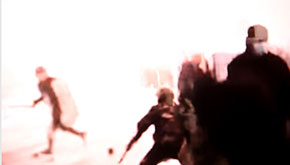 Iñigo Royo
[Spain - edition: 11]
IÑIGO ROYO (b. Donostia/San Sebastián, 1962) is a photographer, directed the short films"Inventario" and "Requiem", among others, and recently put on an exhibition at the Artium Museum in Vitoria-Gasteiz entitled "El hombre que ríe" ("The Man Who Laughs"). IÑIGO FERNÁNDEZ (b. Madrid, 1974) has a degree in documentary cinema ...
[read more]
Begoña Vicario
[Spain - edition: 11]
'Areka' is the result of the creative collaboration of twenty young artists. The mould of traditional Basque culture (Bersolarismo) comes together with visual experimentation, being inspired by a 'bertso' created by Andoni Egaña specifically for this project. All of the creators worked collaboratively, sharing both work techniques and practices ...
[read more]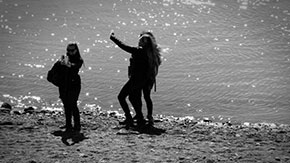 Koldo Almandoz
[Spain - edition: 11]
KOLDO ALMANDOZ. Donostia/San Sebastián, 1973-... 1997 Razielen itzulera 08:00 Fiction 1997 Mon petit, mon amour 04:00 Fiction 2000 A dar ba kar 12:00 Fiction 2002 Belarra 10:00 Fiction 2004 Amuak 09:00 Fiction 2006 Midori 08:00 Fiction 2007 Columba Palumbus 04:30 Fiction 2008 Larunbata ??:?? Documentary 2009 Ahate Pasa 12:00 Mockumentary ...
[read more]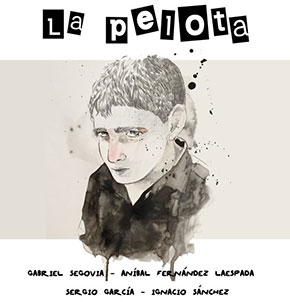 Fernando G. Pliego
[Spain - edition: 11]
Graduated in Information Sciences at the Complutense University of Madrid in 1995 he works as a programmer since 2001. Being himself both an amateur photographer and writer he returns in 2010 to the audiovisual world that has little to do with what he left 15 years before. Trained as a director assistant director and illuminator at Metropolis ...
[read more]

Brunilda Castejon
[Spain - edition: 11]
Captivity 2014 zu Besuch 2014 a short love story 2015 limited to a rectangle 2016 la puerta 2016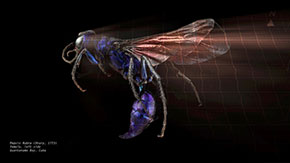 Antonello Matarazzo
[Italy - edition: 11]
Antonello Matarazzo (born in Avellino, 1962) is a painter, director and video artist. His work is part of the ?Medialism? which combines various media (photography, painting, video, etc.). After an intense painting and installation work activities, he experiments with the picture in motion. Since 2000, the year of his first short film, The Fable ...
[read more]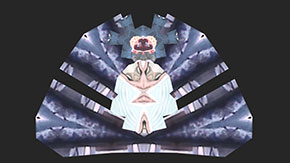 Rafael de Toledo
[Brazil - edition: 11]
Rafael de Toledo is a Brazillian visual artist and musician known for producing video art, documentaries, and music videos. His work ranges from "slice of life" documentaries to aggressive and strange video pieces that often reflect the darkness of the mundane. Rafael's visual pieces have been exhibited at local galleries in Curitiba, where he ...
[read more]