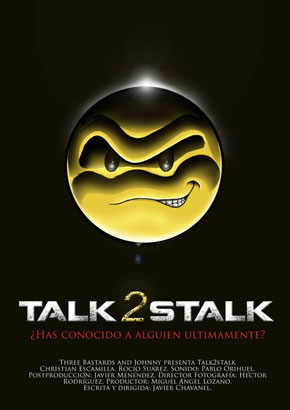 Javier Chavanel Fraile
[Spain - edition: 10]
JAVIER CHAVANEL (Las Palmas de Gran Canaria, 11/20/1983) Degree in Mass Media.Nowadays, he Works in tv serie "El secreto de Puenteviejo". Director and screenwriter of several short films: "Be Happy" (2013), "Generation Why (2012), "Three bastards" (2007), "Hero moon" (2007), "Taller de asesinos" (2008), "Three bastards maldita navidad" ...
[read more]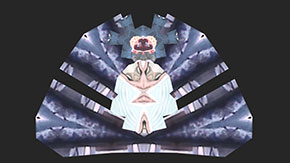 Rafael de Toledo
[Brazil - edition: 11]
Rafael de Toledo is a Brazillian visual artist and musician known for producing video art, documentaries, and music videos. His work ranges from "slice of life" documentaries to aggressive and strange video pieces that often reflect the darkness of the mundane. Rafael's visual pieces have been exhibited at local galleries in Curitiba, where he ...
[read more]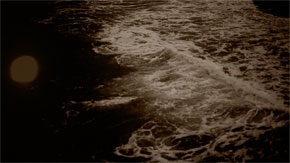 Lingyun Zheng
[China - edition: 10]
Lingyun Zheng is a filmmaker born and raised in China. With years of hands-on experience, she is determined to explore the new meaning of Chinese culture in global cultural environment. Her works are inspired by her intercultural experience in China and the US, combining authentic life, fantastical elements and political critique. She's ...
[read more]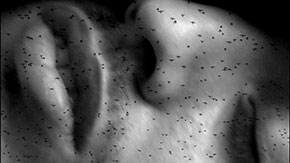 Adrian Garcia Gomez
[United States - edition: 11]
Adrian Garcia Gomez is an interdisciplinary artist working in film/video, photography and illustration. His artwork, which is largely autobiographical and often performative, explores the intersections of race, immigration, gender, spirituality and sexuality. His short experimental films, photographs and drawings have exhibited around the world. ...
[read more]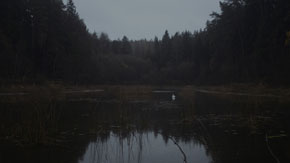 Martynas Kundrotas
[Lithuania - edition: 10]
Martynas Kundrotas is a filmmaker and photographer based in Lithuania. From an early age he got interested in the urban landscape and made numerous photography series in the streets of different cities. After he graduated in Audiovisual Arts his interest has shifted to the moving image and the natural landscape. He started creating non narrative ...
[read more]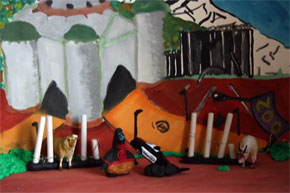 Andrea Riba
[Mexico - edition: 10]
My name is Andrea Riba, I am originally from Mexico but have lived in Europe for large portion of my life. I moved to Berlin for university- attending Bard College Berlin, a liberal arts school. I am currently in my third year so I have been here 2 and a half years now. In my first year, I decided to take a conceptual art course, and there I ...
[read more]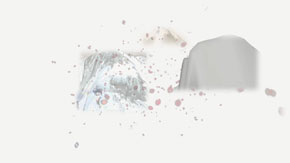 Christin Bolewski
[Germany - edition: 10]
Christin Bolewski is a digital media artist and filmmaker from Germany. She studied at Academy of Media Arts Cologne, Germany. She exhibits regularly at international media art and film festivals and has taught media art, film and design practice and theory in Universities in Europe and America.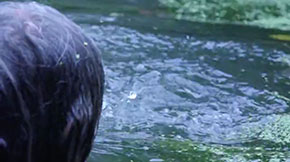 Jan Adamove
[Slovakia - edition: 11]
Education: Doctoral studies 2001 – 2008 Academy of Performing Arts Bratislava The Film and Television Faculty Film and television direction Master's degree 1994 – 1999 Academy of Performing Arts Bratislava The Film and Television Faculty Film and multimedia studies Professional experience: since 10/2004 Vocational Assistant ...
[read more]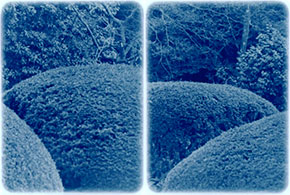 Michael Lyons
[Japan - edition: 11]
Michael Lyons (Scotland/Canada) is a researcher and artist based in Kyoto, Japan. He works as Professor of Image Arts and Science at Ritsumeikan University. He has contributed regularly to conferences such as Siggraph and Siggraph Asia, and has screened artistic short films and videos at numerous festivals and exhibitions around the world.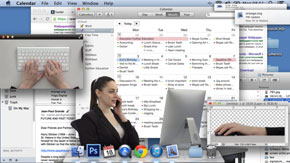 Luc Gut
[Switzerland - edition: 10]
Luc Gut is a video- and sound-artist from Zürich. His work is about experimenting with image, movement and music in the context of digital media. The soundtrack plays a crucial role in L.G.'s work and is always produced by himself.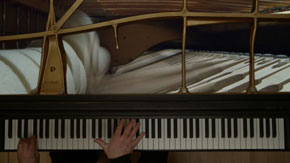 Mario Côté
[Canada - edition: 10]
Mario Côté, painter and video artist, lives and works in Montreal. Since 1994, he teaches at l'École des arts visuels et médiatiques of l'Université du Québec à Montréal. He is active in the Media Arts Research Centre Hexagram/UQAM. Initiator of several collaborations in the field of experimental video, he questions the notions of ...
[read more]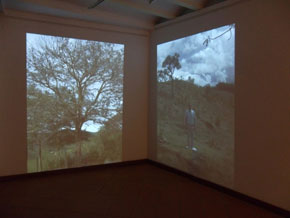 Joao Wesley de Souza
[Brazil - edition: 10]
Vive em Ibitirama e trabalha em Vitória ES. / vive en Ibitirama y trabaja em Vitória / Live in Ibitirama and works in Vitória, ES. Formação (acadêmica) / Formación / Education Doutorando em Arte Contemporânea, Universidad de Granada, UGR, Espanha. Máster, Produción e Investigación en Artes, Universidad de Granada, UGR, Espanha. ...
[read more]