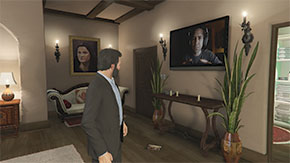 Kent Lambert
[United States - edition: 11]
Kent Lambert is a Chicago-based musician and media artist. His creative output primarily consists of 1) vocal driven art-pop music and 2) pop-inflected video art made from repurposed industrial and commercial media. His ever-mutating band Roommate has been performing stateside and abroad for close to 15 years. Their fourth album MAKE LIKE (2015) ...
[read more]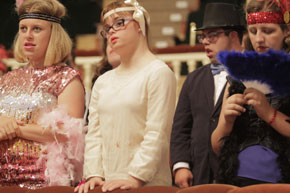 Reyes Caballero
[Spain - edition: 10]
Born in the city of Alicante in 1959, the daughter of a marriage of Phoenician and Arab roots, during her youth, she firmly refused to be a slave to the society that flooded her surroundings, rebellious and playful among men, among whom she clearly saw the freedom And her price, her frustration not to have been a great dancer, as in her other ...
[read more]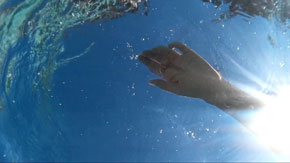 Elena Baroglio
[Italy - edition: 10]
Elena Baroglio is a poliglot professional young Author, Architect, Videomaker, Performer, Vocalist and Actress living in Rome, Italy. She is known for her short film (2015), selected by more then ten Festivals and awarded with the first price at the contest for young cineamtographers (Rome, Centro Donna Lilith, 2016, ...
[read more]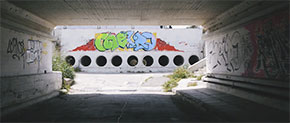 Antonis Rozakis
[Greece - edition: 11]
Antonis Rozakis is a video editor and video artist.lives and work in Athens Greece.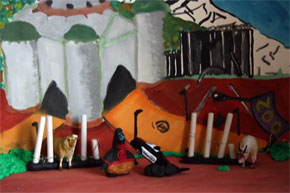 Andrea Riba
[Mexico - edition: 10]
My name is Andrea Riba, I am originally from Mexico but have lived in Europe for large portion of my life. I moved to Berlin for university- attending Bard College Berlin, a liberal arts school. I am currently in my third year so I have been here 2 and a half years now. In my first year, I decided to take a conceptual art course, and there I ...
[read more]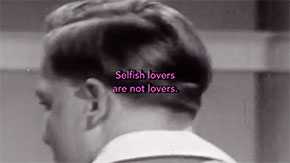 Kelly Gallagher
[United States - edition: 11]
Kelly Gallagher is an experimental animator, filmmaker and Assistant Professor of Film at Syracuse University. Her award winning films have screened internationally at venues including: The National Gallery of Art, The Smithsonian, Ann Arbor Film Festival, Sheffield Doc/Fest, London ICA Artists' Biennial, LA Film Forum, Alchemy Film and Moving ...
[read more]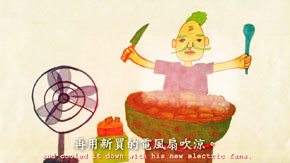 Mikio Saito
[Japan - edition: 10]
Mikio Saito (born in 1978) is a Sapporo-based visual artist. Graduated from University of Waseda, Tokyo, Japan (2000) and Städelschule, Frankfurt, Germany (2007) and holds Master of Fine Arts. He works mostly with video installation. Recent exhibitions include; "The Wind Will Carry The Taste" (together with Aoi Swimming) Soulangh Artist Village, ...
[read more]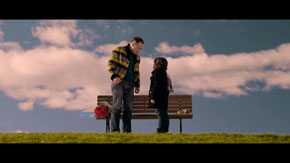 Mateo Garlo
[Spain - edition: 10]
Born in Oviedo in 1983, Mateo Garlo began his artistic career when he was very young. His education started with a degree in Graphic Design in the Escuela de Artes of Salamanca. Afterwards, he moved to Madrid to specialize in his real passion: cinema. He majored in Diplomatura en Cinematografía y Artes Audiovisuales (Major in Cinematography and ...
[read more]

Lisi Prada
[Spain - edition: 10]
A visual artist based in Madrid, she holds a 5 year university degree from the Universidad Complutense de Madrid as well as additional studies in different areas. In his creative work, from minimal resources against the empowerment of perfect machines [near at an Arte Povera position], she is interested in a search for balance between conceptual ...
[read more]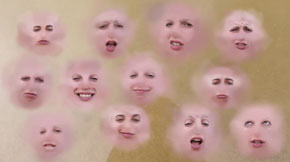 Suso Phizer
[United States - edition: 10]
Suso Phizer is an artist from St. Louis, Missouri, currently living and working in Brooklyn, NY. Suso makes primarily video and installation work, and has upcoming solo shows at Wayfarers in Brooklyn, NY, in June, and at Bunker in Pittsburgh, PA, in August.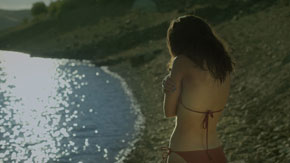 Daniel Romero
[Spain - edition: 10]
Daniel Romero, born in Madrid in 1983, graduated from Carlos III University with a Bachelor's Degree in Film, Television and Media Studies. In 2010 he directs the fantasy short film Fearful John, which is selected to compete in over a hundred national and international festivals and is shortlisted for Goya Awards that same year. Besides, this ...
[read more]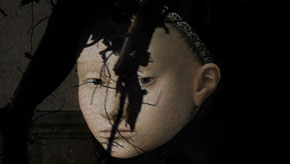 Wickmann Inés
[Colombia - edition: 10]
Inés WICKMANN was born in Bogota, Colombia. She graduated from Universidad Javierana with a BA in Interior Design and a BA in Plastic Arts at Universidad Nacional, Bogota. Later on, Inés earned a Master in Visual Arts and New Media at the University of Quebec (UQAM), Canada. While in Colombia, she studied music and created the program « ...
[read more]