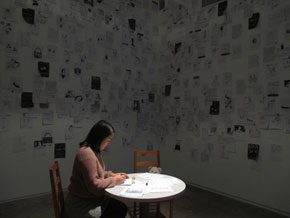 Yukimi Otagiri
[United States - edition: 10]
I grew up in Japan which was highly homo-social society during bubble economic boom. As a result, I have a fear to be a mature woman because I didn't want to be sacrificed my life to nurture family members. Therefore, I had a fantasy that I wanted to stay being a child who does not suffer my life by the gender role that contributes the ...
[read more]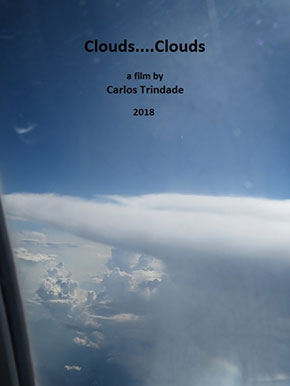 Carlos Alberto De Matos Trinidade
[Portugal - edition: 11]
Born in OPorto, 1957. Degree in Fine Arts (Painting) by ESBAP (now FBAUP) in 1981. PHD in Contemporary Art by Universidade de Vigo, Spain (Sculpture Departement, 2014), Scholarship from Fundação para a Ciência e a Tecnologia (FCT) between 2009-2012. He is Auxiliar Teacher at the Escola Superior Artística do Porto (ESAP), being one of its ...
[read more]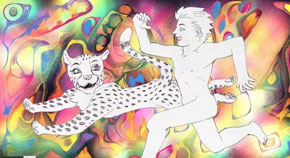 Roy Clément
[France - edition: 10]
-"Eric et la neuroplante" film de fin d'études (8mn) 2004 -"Xuno" Film d'animation (12 mn) 2006 -"Hyper Voyage" Film d'animation (10 mn) 2008 -"La Cité Céleste" (11mn)2009 -"Le traçeur dans la sonde" (8mn)2010 -"Déchitecture des empires du futur" (10mn30)2011 -"Géomutations puis quelques aimés" (5mn)2012 -"Bleu, blanc, pourpre et ...
[read more]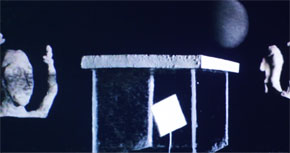 Carl Knickerbocker
[United States - edition: 10]
Self taught Suburban Primitive artist from Middle Florida. Began making art in 1984. Making video since 2009. My work is mostly a one person operation. Practically no budget.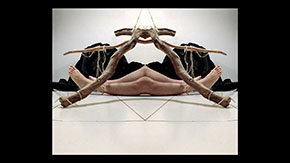 Lorenzo Papanti
[Italy - edition: 11]
Lorenzo Papanti ( 1989 ) is an italian visual artist. His works constitute hypothetical dimensions, hybrid places to experiment and test relationships between different elements. The investigation of the physical and mental space thus represents a constant of his artistic research, aimed at defining and revealing matter and its laws through ...
[read more]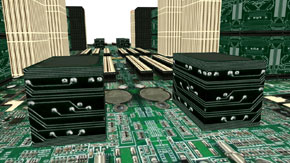 claRa apaRicio-yoldi
[Spain - edition: 10]
claRa is a Spanish Video Artist based in London. She mixes video and animation with painting, found footage, digital collages and programming to create visual poems. She has recently received the Most Promising Video Artist Award in Madatac 07 - Contemporary Audio-Visual & New Media Arts Festival, Madrid, Spain. Her pieces have been awarded ...
[read more]
Carla Andrade
[Spain - edition: 10]
Carla Andrade is a Visual Artist with a Degree in Audio-visual Studies and Philosophy. She carried out Artist Residencies in Iceland, Sweden, Nepal, Chile, and Paris, among others. She had solo exhibitions at the MAC in A Coruña, Colegio de España in Paris, Trinta Gallery in Santiago, CDAN in Huesca, BilbaoArt... Collectively, her work was ...
[read more]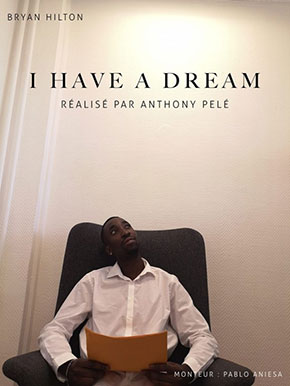 Anthony Pelé
[France - edition: 11]
I am a french director in Paris , Imy first creation was on November 2017 with the music after i create 3 short movie.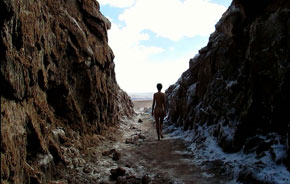 Vallet Aliénor
[France - edition: 10]
Aliénor Vallet (Paris-France) video artist After human sciences and communication studies supplemented by photography and video training courses, Aliénor Vallet made her debut in documentary filmmaking. She develops films and video installations in ARTVIDEO LAB of which she is the artistic director.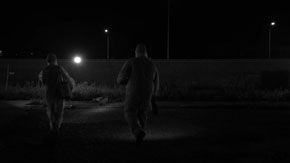 Emanuele Dainotti & Alessandro G. Capuzzi
[Italy - edition: 10]
Biography Alessandro G Capuzzi (Milan, 1986) and Emanuele Dainotti (Milan, 1987) are two Italian filmmakers. In 2009 they start Sette Secondi Circa, a company that works on art, ranging from cinema to photography, from visual arts to music and it's also a video/photography production studio. Saziando l'uomo has been their first, completely ...
[read more]

Cecelia Chapman, Halo Svevo
[United States - edition: 10]
Cecelia Chapman is an American visual artist based in California. Halo Svevo is a German sound artist. Jeff Crouch is an internet artist living in Texas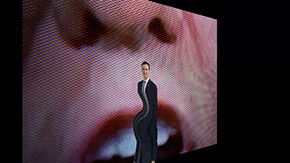 Daniel H. Dugas
[Canada - edition: 11]
Daniel H. Dugas is a poet, musician, and videographer. He has participated in solo and group exhibitions as well as festivals and literary events in North America, Europe, Mexico, and Australia. His tenth book of poetry, co-written with Valerie LeBlanc, Everglades has just been published by Les Éditions Prise de parole.