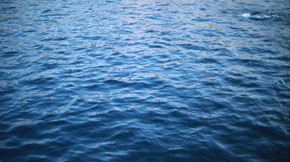 Chris Paul Daniels and Sam Meech
[United Kingdom - edition: 10]
Chris Paul Daniels is an Artist and Filmmaker based in Manchester, England. His work is characterised by experimental documentation of communal perspectives and memories regarding geo-graphical location. He won the Deutsche Bank Award for Art in 2010 with Maria Anastassiou for his collaborative project Unravel, the longest hand painted film in ...
[read more]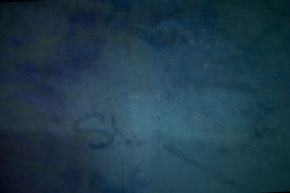 Andrea Piran
[Italy - edition: 10]
Adern X is an artist active in sound and visual field. As a sound artist, his main focus is the manipulation and layering of samples taken from various sources to (de)forming an outer sound able to communicate something as art has a meaning only for who create and who listen, not a meaning "per se". What's heard is not only what's listened but ...
[read more]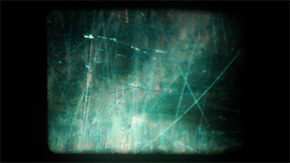 Ricardo Vieira Lisboa
[Portugal - edition: 11]
Ricardo Vieira Lisboa (Lisbon, 1991) holds an undergraduate and master's degree in Applied Mathematics and Computer Science, and a master's degree in Cinema - Directing and Dramaturgy. He works as a film programmer for IndieLisboa and occasionally as a curator for the Calouste Gulbenkian Foundation. He is a film critic for À Pala de Walsh, a ...
[read more]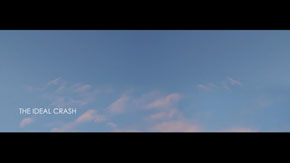 Roberto Voorbij
[Netherlands - edition: 10]
Roberto Voorbij (1974). Lives and works in Amsterdam. Studied at the Utrecht School of the Arts and - as part of an exchange program - at the School of the Art Institute of Chicago, where he was taught by, among others, Iñigo Manglano-Ovalle. For his B.F.A. graduation he was nominated for the 'Prins Bernhard Fund' and the 'Piet Bakker ...
[read more]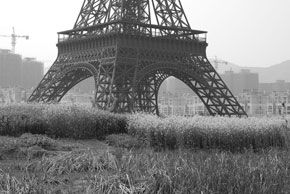 Florent Schwartz
[Taiwan - edition: 10]
Florent Schwartz was born in 1985 in Brittany. Graduated in sculpture at the Art Crafts National School in Paris, he then trained in physical theater (Argentina) and in contemporary dance (Switzerland). He is now evolving on the edge between dance and sculpture, and work in France with Gap the Mind Co. He pursued recently his research in China ...
[read more]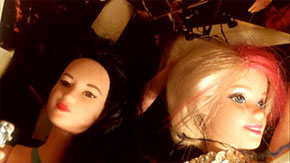 Ruby Tuesday
[Poland - edition: 11]
Ruby Tuesday are composers and singers who have discovered their filmmaking talent only lately. Earlier on they performed as singers-entertainers at hotels in the sea resort, Kolobrzeg. The movie ''The Idolls'' that you will see is the absolute world premiere.
Edie Katz
[Romania - edition: 11]
Edie Katz is my pen name. I am a student at a film faculty. I am a director and screenwriter, but I can easily film or edit by myself, as you can see from my short experimental films. In present, I work at some documentaries and write my first long-length psychological thriller script.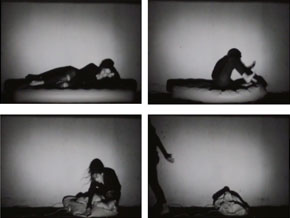 Karissa Hahn
[United States - edition: 10]
Karissa Hahn (b.1992) is a visual artist who uses the mechanical devices of cinema to deconstruct former artifacts by physically transforming celluloid - an osmosis of digital manipulation & optical printing. Her work often employs a series of format transfers to birth digitally-native effects on film and homogenized products which have been ...
[read more]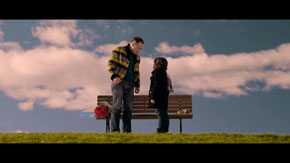 Mateo Garlo
[Spain - edition: 10]
Born in Oviedo in 1983, Mateo Garlo began his artistic career when he was very young. His education started with a degree in Graphic Design in the Escuela de Artes of Salamanca. Afterwards, he moved to Madrid to specialize in his real passion: cinema. He majored in Diplomatura en Cinematografía y Artes Audiovisuales (Major in Cinematography and ...
[read more]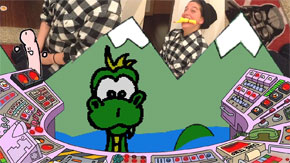 Sandra Araújo
[Portugal - edition: 10]
♪♪┌|∵|┘ MILANO PU$HEEN & COCA feat. M¥SS KETA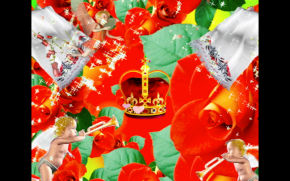 Yuri Yefanov
[Ukraine - edition: 11]
Yuri Yefanov. Born in 1990 in Zaporizhia, Ukraine. Grew up in Crimea. In 2012 graduated from Kyiv National University of Culture and Arts, Film Direction Faculty. Artist, film director, actor and musician. Works predominantly with video. Participant of exhibitions, film festivals, music projects in Ukraine and abroad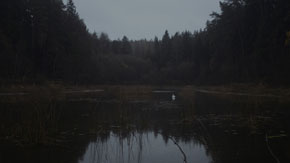 Martynas Kundrotas
[Lithuania - edition: 10]
Martynas Kundrotas is a filmmaker and photographer based in Lithuania. From an early age he got interested in the urban landscape and made numerous photography series in the streets of different cities. After he graduated in Audiovisual Arts his interest has shifted to the moving image and the natural landscape. He started creating non narrative ...
[read more]