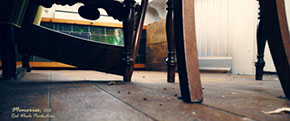 Pezhmann Mokary
[Denmark - edition: 11]
Pezhmann is a Refugee filmmaker who currently lives in Denmark. He has made several short movies, both live action and animated, fiction and documentary. Also, His first graphic novel will be distributed at Christmas 2019.
Jasna Ruljancic
[France - edition: 10]
Jasna Ruljancic Actress and video maker. Currently attending a PHD in Aesthetics of Arts. Her work as video maker start in 2008 when she creates several short films and videos. Her focus is on the image as an hypnotic phenomenon and on the modulation of figures by the editing and camera movement devices. Jasna Ruljancic has been selected for ...
[read more]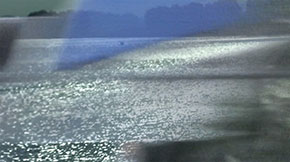 Jean Sadao
[Japan - edition: 11]
Born in Italy (1976) to a Japanese mother and an Italian father, lives and works in Tokyo. He graduated in Oriental Languages and Civilities in Venice with a thesis degree on a 1960s Japanese avant-garde artist. In 2009 he moved to Japan and started to direct commercials, music videos and short films. In 2010 he taught at the movie department ...
[read more]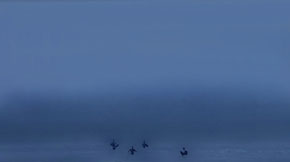 Nelton Pellenz
[Brazil - edition: 10]
I have a degree in Administration from the Federal University of Santa Maria and a postgraduate degree from ULBRA and UFRGS in Brazil. My artistic beginning happened in 2015 and since then I have been working with video, photography and installations, where a lot brings nature as a theme and especially water to describe a series of readings and ...
[read more]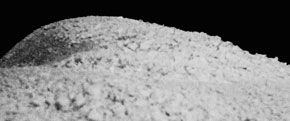 Anthoniy Val
[France - edition: 10]
Born in 1992 in Bulgaria, Anthoniy Val is a young contemporary artist who lives currently in France. After his studies in cinema, he goes into fine arts and especially digital arts. In his research, which by the way is based on the transversality Arts – Sciences – Technologies, he questions the body and, in particular, the comprehension of ...
[read more]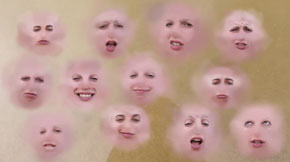 Suso Phizer
[United States - edition: 10]
Suso Phizer is an artist from St. Louis, Missouri, currently living and working in Brooklyn, NY. Suso makes primarily video and installation work, and has upcoming solo shows at Wayfarers in Brooklyn, NY, in June, and at Bunker in Pittsburgh, PA, in August.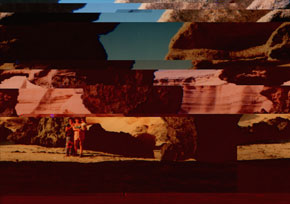 Karina Rojas Sandoval
[Chile - edition: 10]
Karina was born in Santiago, Chile in 1992, city where she currently resides. She is a filmmaker and video artist. Karina works mainly with the appropriation of video materials and the manipulation and intervention of these as a part of her narrative and artistic search. Her works has been exhibited in Chile, Colombia, Finland, France, ...
[read more]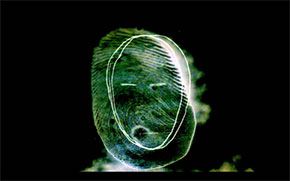 Mischa Lind
[Netherlands - edition: 11]
Mischa Lind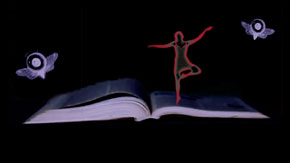 Ajavon Pierre
[France - edition: 10]
Pierre Ajavon was born in Paris in May 66, he is multi-instrumentalist, composer / arranger and sound engineer. Video artist // Experimental shorts & video-sound-digital art creations. Lives and works in Paris. After Sociological studies focused on psychedelic culture (Thesis: 'Influence of the psychedelic movement in contemporary culture'), ...
[read more]
Arijana Lekiæ-Fridrih
[Croatia - edition: 10]
Arijana Lekiæ-Fridrih was born in Zagreb, Croatia in 1983. Graduated in Film and video on Arts Academy Split and currently studies Film and TV directing, directing of documentaries on the Academy of Dramatic Art in Zagreb. Works in the field of film and video art.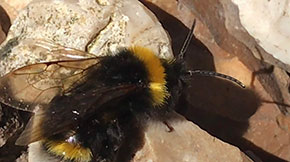 Jamie Jenkinson
[United Kingdom - edition: 11]
Jenkinson is a key figure of the London Underground experimental film and video scene. His work, produced predominantly on the iPhone, has been exhibited internationally, though all of which is available online as the original. He is currently a tutor on the visual Communication MA at the Royal College of Art, London; and is completing his ...
[read more]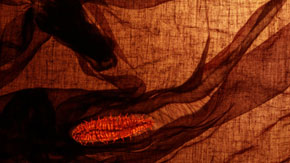 Ying-Fang Shen
[United States - edition: 10]
As a Taiwanese independent filmmaker with advanced training in ink painting and digital art, Ying-Fang Shen's work reflects experiments in painting, illustration, digital filmmaking and animation that are heavily influenced by the handmade aesthetics of traditional East Asian art and Taoist philosophy. Shen practices digital art with the ...
[read more]