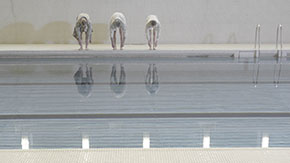 Anuk Jovovic
[Switzerland - edition: 11]
Anuk Jovović (née Miladinovic), born 1984 in Basel, lives and works in Basel and Munich. She produces installations, sculptures, photographs, and videos that often explore the mutual influence between humans and their environments, generating abstract narratives where any hierarchy between figure and setting is erased.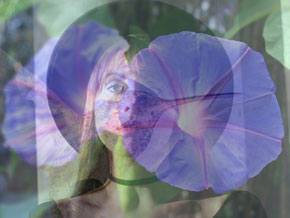 Christine Stoddard
[United States - edition: 10]
Christine Stoddard is a Salvadoran-Scottish-American writer and artist who lives in Brooklyn. Her visuals have appeared in the New York Transit Museum, the Ground Zero Hurricane Katrina Museum, the Poe Museum, the Queens Museum, the Condé Nast Building, George Washington University's Gallery 102, and beyond. In 2014, Folio Magazine named her one ...
[read more]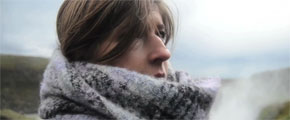 Marta Grimalt Canals
[Spain - edition: 10]
Marta Grimalt (born in Palma de Mallorca, 1989) is a director of experimental film and video art. Her works are labyrinthine visual compositions that lead to dimensions beyond the banal everyday, discovering themselves within each possible individual perception. She works with elements of photography, art and drawing to obtain a film that ...
[read more]

Athanasios Alexopoulos
[Italy - edition: 10]
Athanasios Alexo was born in Thessaloniki, Greece. After high school, he worked as assistant photographer in Thessaloniki for two years. In 2009 he enrolled in the Academy of Fine Arts of Brera in Milan to study painting and in 2015 he decided to extend his knowledge in sculpture by undertaking a Masters degree. During his study years, he worked ...
[read more]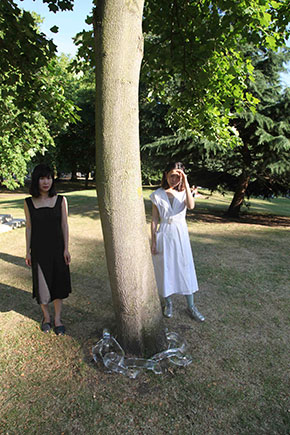 Hong Yane Wang
[United Kingdom - edition: 11]
Hong Yane Wang and Hua Wang are two Chinese artists and filmmakers based in London and Shanghai. They create socially concerned video art from a cross-cultural perspective drawing from their experience living and working in China and the UK.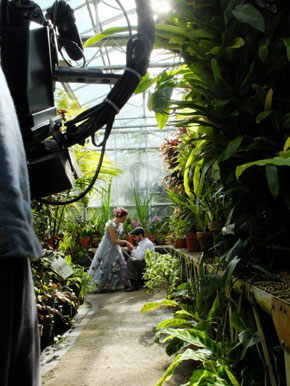 Christopher Lewis-Smith
[United Kingdom - edition: 10]
I am a creative/academic based at Bath Spa University in the UK. My creative work embraces writing, film-making, choreography, and photography, and my current research concerns relationships between the dancer and the camera. I am Course Director for Postgraduate Dance at Bath Spa and teach on both postgraduate and undergraduate courses. The ...
[read more]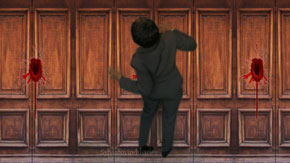 Sylvia Toy
[United States - edition: 10]
Sylvia Toy is an actor and video artist/filmmaker. She has exhibited performance art movies internationally since 2008. Since 2013, she has specialized in splitscreen/greenscreen. She creates soundscapes using noise in her immediate environment. She is a classically trained singer and also incorporates vocalization into her soundscapes.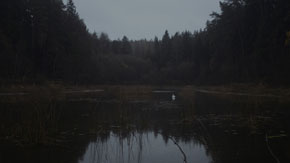 Martynas Kundrotas
[Lithuania - edition: 10]
Martynas Kundrotas is a filmmaker and photographer based in Lithuania. From an early age he got interested in the urban landscape and made numerous photography series in the streets of different cities. After he graduated in Audiovisual Arts his interest has shifted to the moving image and the natural landscape. He started creating non narrative ...
[read more]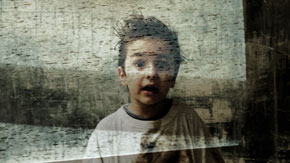 Ana Dévora
[Spain - edition: 10]
BIO Ana Dévora was born and raised in Madrid, Spain. Ms. Dévora earned a Bachelor's degree in Fine Arts, specializing in Photography from the University Complutense of Madrid, a Master Degree in Cinematography at Shot Acdemy In Rome (I), and post-graduate in Expanded Cinematography by the Global Cinematography Institute in Los Angeles ...
[read more]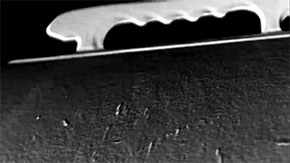 Adrian Onco
[Spain - edition: 11]
Interdisciplinary artist and independent researcher. Initiator of Ampliative Art Initiative (www.ampliativeart.org) and filmmaker of the short essay film Vestiges. All my work consists of contributing to creating new dynamics of social autonomy and trying to offset systemic inequalities by making possible different socio-political conditions ...
[read more]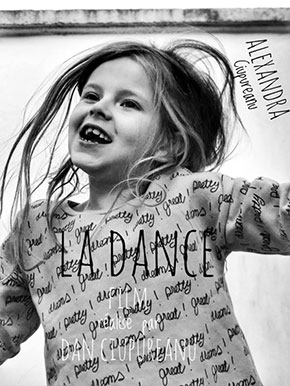 Dan Ciupureanu
[Romania - edition: 11]
The last dream... 2019 Alexandra 2019 La dance 2019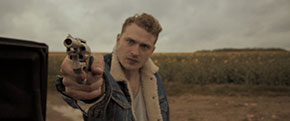 Félicien Pinot
[France - edition: 11]
Félicien Pinot was born in 1992 in a French and Argentinian family. After a master's degree in law, he spent a year in 2014 working in cinema decoration on some feature films (like ELLE by Paul Verhoeven) and playing some roles in short movies. Wishing to become a director, he got admitted in 2015 into Luc Besson's film school "Ecole de la ...
[read more]