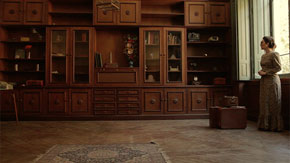 Marcia Beatriz Granero
[Brazil - edition: 10]
Marcia Beatriz graduated in Visual Arts from Belas Artes São Paulo (Brazil), city where she lives and works. Her projects explore the creation of a character, recorded in videos and photographs. Jaque Jolene is the center of the work, a personality meticulously constructed and interpreted by the artist. Solo Exhibitions and special ...
[read more]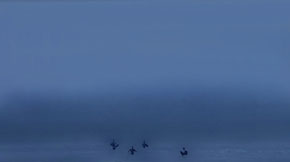 Nelton Pellenz
[Brazil - edition: 10]
I have a degree in Administration from the Federal University of Santa Maria and a postgraduate degree from ULBRA and UFRGS in Brazil. My artistic beginning happened in 2015 and since then I have been working with video, photography and installations, where a lot brings nature as a theme and especially water to describe a series of readings and ...
[read more]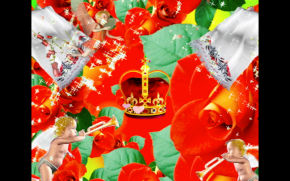 Yuri Yefanov
[Ukraine - edition: 11]
Yuri Yefanov. Born in 1990 in Zaporizhia, Ukraine. Grew up in Crimea. In 2012 graduated from Kyiv National University of Culture and Arts, Film Direction Faculty. Artist, film director, actor and musician. Works predominantly with video. Participant of exhibitions, film festivals, music projects in Ukraine and abroad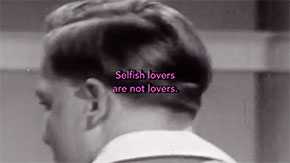 Kelly Gallagher
[United States - edition: 11]
Kelly Gallagher is an experimental animator, filmmaker and Assistant Professor of Film at Syracuse University. Her award winning films have screened internationally at venues including: The National Gallery of Art, The Smithsonian, Ann Arbor Film Festival, Sheffield Doc/Fest, London ICA Artists' Biennial, LA Film Forum, Alchemy Film and Moving ...
[read more]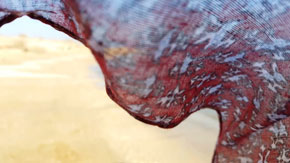 Gilivanka Kedzior
[France - edition: 10]
Gilivanka KEDZIOR and Barbara FRIEDMAN have been working together since 2010 as RED BIND. Through performance, video, sound and photography, they analyze the confrontation to otherness and its inter-thematic with subjects such as : social yokes ; dominant/dominated relationships ; codes and what happens to them out of their context ; gender and ...
[read more]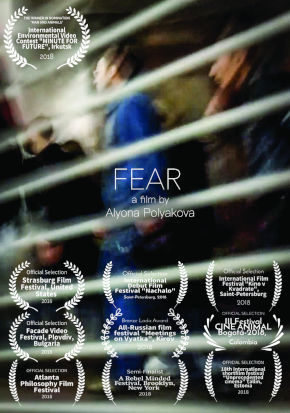 Alyona Polyakova
[Russian Federation - edition: 11]
I was born in Lazarevskoe (Sochi, Black Sea) in 1988, but I lived in Moscow from early childhood. Here I studied in school and then in the state University of Management (The faculty of world economy).  Being at the last years of school I understood that I want to devote my life to cinema. So after graduation from the university (in 2010) I ...
[read more]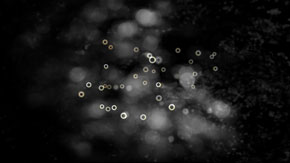 Lin Li
[United Kingdom - edition: 10]
Originally from Hong Kong, Lin Li now resides in Scotland. Li started making videos in 2011, and moving image and sound are now the core elements in her creative practice. Her work covers a wide range of subjects. Some of the themes of interest to her are: the ephemeral elements of nature; the concept of peace; the compression of time; and the ...
[read more]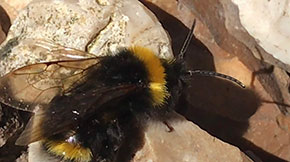 Jamie Jenkinson
[United Kingdom - edition: 11]
Jenkinson is a key figure of the London Underground experimental film and video scene. His work, produced predominantly on the iPhone, has been exhibited internationally, though all of which is available online as the original. He is currently a tutor on the visual Communication MA at the Royal College of Art, London; and is completing his ...
[read more]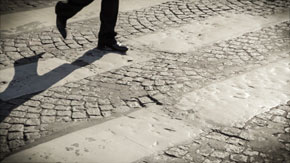 Arnaud Kehon
[France - edition: 10]
I was born in Nice in 1972. I studied Art History in Aix-en-Provence and the editing at the Journalism and Communication School of Marseilles. I worked then in Paris as a free lance editor of documentary for 10 years. In 2007, with a team of french journalists, I moved to New Delhi, India, to found and develop a Production company, Babel Press. I ...
[read more]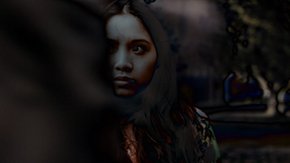 Eddie Saint-Jean
[United Kingdom - edition: 11]
The F.O.LD surrealist collective create experimental films using the methods of the 1920s surrealist pioneers. We create work where each filmmaker participates on an incomplete section of the film without seeing the previous completed section - only a few seconds of it or a random movie still from a section. This results in a bizarrely, ...
[read more]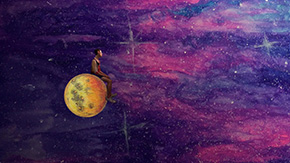 Nguyen Anh Tu Pham
[United States - edition: 11]
I'm a Vietnamese queer currently living in New York and I'm interested in experimental film.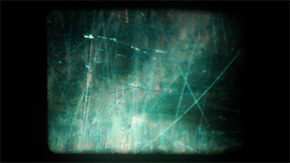 Ricardo Vieira Lisboa
[Portugal - edition: 11]
Ricardo Vieira Lisboa (Lisbon, 1991) holds an undergraduate and master's degree in Applied Mathematics and Computer Science, and a master's degree in Cinema - Directing and Dramaturgy. He works as a film programmer for IndieLisboa and occasionally as a curator for the Calouste Gulbenkian Foundation. He is a film critic for À Pala de Walsh, a ...
[read more]