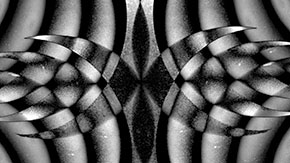 Katherine Balsleyy
[United States - edition: 11]
Kate Balsley was born into a family of artists and had an interest in cinema from a young age. After graduating with a BFA in film production and studies from the University of Wisconsin-Milwaukee, she lived briefly in New York City before earning an MFA in mass communication and media arts from Southern Illinois University-Carbondale in 2009. ...
[read more]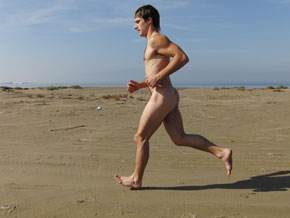 Eloi Biosca
[Spain - edition: 10]
I'm a Catalan photographer and filmmaker. My interest in the nude form in video does not only proceed from the values associated with natural living and freedom, which although I hold these values and they are present in my work, do not constitute its principal inspiration. For me, working with the nude form in the video medium satisfies another, ...
[read more]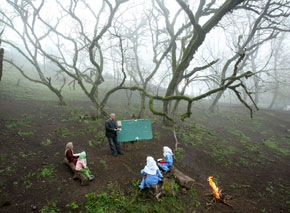 Reza Golchin
[Iran - edition: 10]
Freelance photographer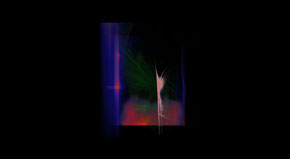 Anabela Costa
[France - edition: 10]
ANABELA COSTA 1958 b. Lisbon, Portugal. Lives in Paris. Visual Artist, studies Fine Arts at Lisbon Fine Arts University (1980) Anabela Costa is a visual artist, her work were subject of several solo exhibitions. From the eighties she became interested and moving progressively ...
[read more]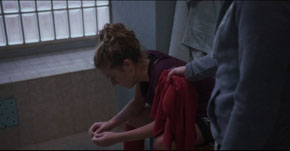 Arnaud Pelca
[France - edition: 10]
Having studied modern literature and undertaken a course at the Centre for Writing and Communications (CEC) in Paris, a self–taught filmmaker Arnaud Pelca became an editor and proof–reader of all kinds of texts. He also reads and advises on screenplays. Half Time is his first film as a director.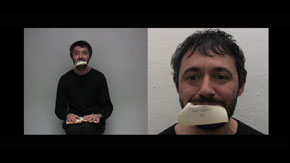 Fran Orallo
[Spain - edition: 10]
I am interested in the identity / alienation duality, inquiring into the various layers that make up the idea of the "I". In my opinion, identity is nothing more than a role, and my work is around a performatized identity. I understand my work as research exercises on a concept, and for the use of self-portrait, sea and video in photography / ...
[read more]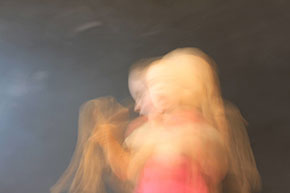 Viviane Riberaigua
[France - edition: 11]
Viviane Riberaigua is an author and director of animated films graduate of Fine Arts of Toulon and visual artist. She alternates these creations between the field of contemporary art, video art and audiovisual. She makes short films of fiction and music videos exploring different artistic and graphic universes.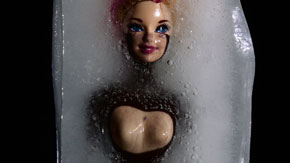 Francesca Fini
[Italy - edition: 10]
Francesca Fini is an interdisciplinary artist mainly focused on new media, experimental cinema and performance art. She lives and works in Rome. The focus of her work is always the body and its own narrative power, but inserted in a sort of exuberant "multimedia pot" where live videoart pieces are mixed with generative audio, lo-fi technologies ...
[read more]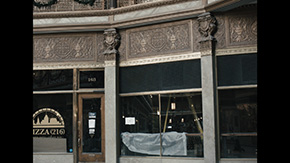 Kristin Li
[Canada - edition: 11]
Kristin Li was born in Chengdu, China, and currently works in Toronto and Montreal. As an emerging filmmaker and multimedia artist, Kristin creates experimental narratives, animations, documentaries, and installations that explore contemporary formations of power. These projects recontextualize familiar stories, practices, and institutions to ...
[read more]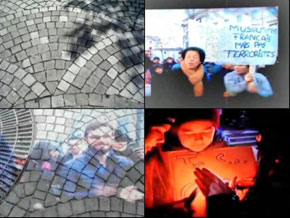 Carlos Alberto Matos Trinidade
[Portugal - edition: 10]
Born in OPorto, 1957. Degree in Fine Arts (Painting) by ESBAP (now FBAUP) in 1981. PHD in Contemporary Art by Universidade de Vigo, Spain (Sculpture Departement, 2014), Scholarship from Fundação para a Ciência e a Tecnologia (FCT) between 2009-2012. He is Auxiliar Teacher at the Escola Superior Artística do Porto (ESAP), being one of its ...
[read more]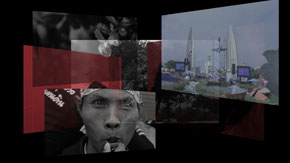 Manasak Khlogchainan
[Thailand - edition: 10]
Statement After 4-5 years passed, Many events claim me to recall a history of Thai society again, include a social structure which participates with government and also a reflect of political struggle for a long time. So, I decided to rearrange a trace of political events which that I try to portray my images for Thai society. In terms of a ...
[read more]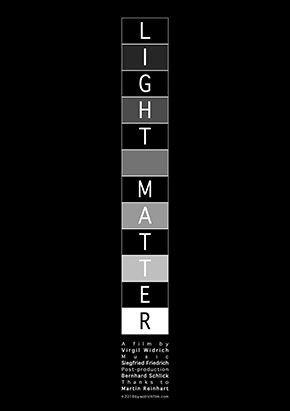 Virgil Widrich
[Austria - edition: 11]
Screenwriter, film director, multimedia artist and professor of "Art & Science" at the University of Applied Arts Vienna. His short film "Copy Shop" was nominated for an Oscar. In total, his work has been awarded more than 130 international awards. Virgil Widrich is involved in a variety of roles as project manager, conceptionalist, exhibition ...
[read more]