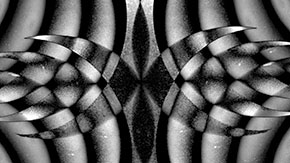 Katherine Balsleyy
[United States - edition: 11]
Kate Balsley was born into a family of artists and had an interest in cinema from a young age. After graduating with a BFA in film production and studies from the University of Wisconsin-Milwaukee, she lived briefly in New York City before earning an MFA in mass communication and media arts from Southern Illinois University-Carbondale in 2009. ...
[read more]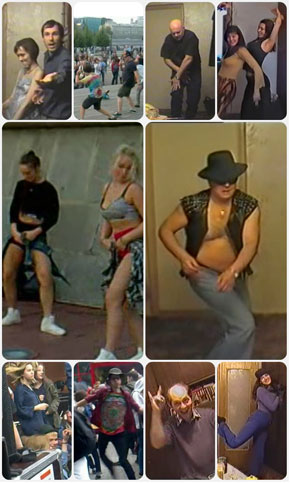 Aleksandr Chernov
[Russian Federation - edition: 10]
here is my resume 1988-1990 YE HAS WORKED ON TELECOMENTER OSTANKINO IN THE RADIO SHOW IN POSITION ELECTRONIC 4 DISCHARGE. 1990-1992 YE HAS WORKED THE ADMINISTRATOR OF THE CONCERT FIRM LIRA-CONCERT.USTRAIVAL CONCERTS OF WRITERS-SAUTIERS OF YUMORISTS AT HOME REST IN THE PALACES OF CULTURE. AND ALSO GASTROLLES IN MAJOR CITIES OF ...
[read more]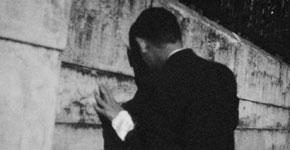 Gian Cuz
[Philippines - edition: 10]
Gian Cruz (b. 1987, Manila, Philippines), an emerging artist whose artistic practice is heavily rooted in photography. His major preoccupation is about tracing identities (most often self-referential) in the digital age with the aid of photography and his work does the inevitable crossing over to the realm of performance initiating his work to a ...
[read more]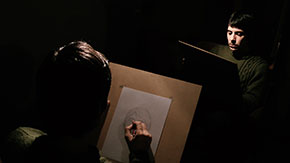 Dario Ricciardi
[Argentina - edition: 11]
His work addresses the issue of the passage of time and the ungraspable nature of memory. Through a multidisciplinary exploration, in his projects he investigates the procedures on the construction of the image in the crossing of the different systems of representation. On many occasions he introduces certain comicity in his works by ironing ...
[read more]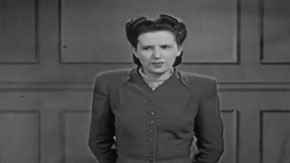 Othniel Smith
[United Kingdom - edition: 10]
I have made a number of films which are mash-ups of public domain video and audio. I am also a writer for television, radio and theatre.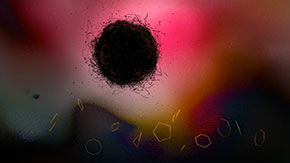 Harvey Goldman & Jing Wang
[United States - edition: 11]
Our work is all collaborative: between visual artist : Harvey Goldman and composer Jing Wang. Both biographic info is below: Biographies Jing Wang, a composer and virtuoso erhu artist, was born in China. Ms. Wang has participated in numerous musical communities, as a composer and a performer of diverse styles of music. Her compositions ...
[read more]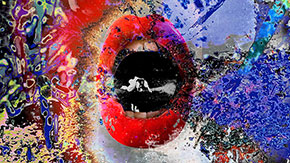 Pierre Ajavon
[France - edition: 11]
Pierre Ajavon is a video artist, composer, musician, and a sociologist whose main area of research was a psychedelic movement and its cultural impact, Pierre Ajavon moved into video art when he saw the possibility of bringing the sound and moving image together. He produced many experimental short films which he filmed, edited, and provided with ...
[read more]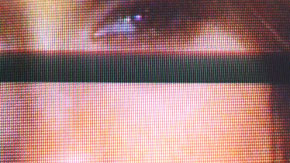 Anna Beata Baranska, Michal Baranski
[Poland - edition: 10]
Anna Beata Baranska was born on November 28th in 1981 in Ilza (Poland). From 2001 to 2006 she studied Painting in the Faculty of Art Maria Curie-Sklodowska University in Lublin. She graduated under professor Jacek Wojciechowski and her diploma was awarded the Dean prize. Since 2006 she has worked in her mother school, firstly as a graduate ...
[read more]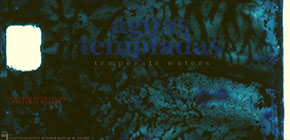 Viktoria Martin
[Argentina - edition: 11]
Visual Artist, Poet, Filmmaker In 2014 he began to venture into the realization of small audiovisual works. In 2017, several works dating from this period are selected to participate in the IV International Film Festival of Asterisco, Argentina, in the Focus section, with a corpus of experimental videos. In 2018 he made his debut as a ...
[read more]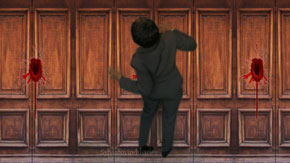 Sylvia Toy
[United States - edition: 10]
Sylvia Toy is an actor and video artist/filmmaker. She has exhibited performance art movies internationally since 2008. Since 2013, she has specialized in splitscreen/greenscreen. She creates soundscapes using noise in her immediate environment. She is a classically trained singer and also incorporates vocalization into her soundscapes.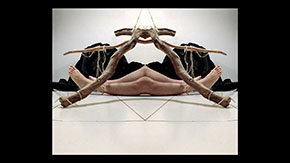 Lorenzo Papanti
[Italy - edition: 11]
Lorenzo Papanti ( 1989 ) is an italian visual artist. His works constitute hypothetical dimensions, hybrid places to experiment and test relationships between different elements. The investigation of the physical and mental space thus represents a constant of his artistic research, aimed at defining and revealing matter and its laws through ...
[read more]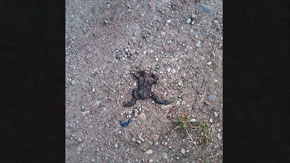 Genadzi Buto
[Belarus - edition: 10]
Genadzi Buto (b. 1983) is a director, animator, artist and designer based in St. Petersburg, Russia. Born and raised in Belarus. He graduated from the Academy of Arts in Minsk, and then focused on making short animated films, animated music videos, and commercials.