Arijana Lekiæ-Fridrih
[Croatia - edition: 10]
Arijana Lekiæ-Fridrih was born in Zagreb, Croatia in 1983. Graduated in Film and video on Arts Academy Split and currently studies Film and TV directing, directing of documentaries on the Academy of Dramatic Art in Zagreb. Works in the field of film and video art.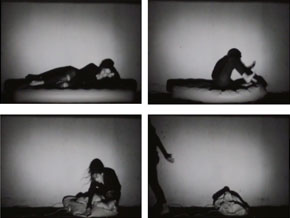 Karissa Hahn
[United States - edition: 10]
Karissa Hahn (b.1992) is a visual artist who uses the mechanical devices of cinema to deconstruct former artifacts by physically transforming celluloid - an osmosis of digital manipulation & optical printing. Her work often employs a series of format transfers to birth digitally-native effects on film and homogenized products which have been ...
[read more]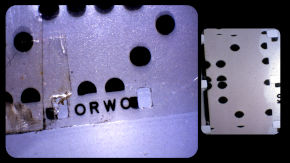 Stuart Pound
[United Kingdom - edition: 10]
Over the past twenty years he has collaborated with the poet Rosemary Norman on a number of videos. His work has been shown at festivals in London and abroad, as well as on the internet. Past screenings include MoMA (Paris), Beaubourg – Centre Georges Pompidou (Paris), Tate Modern, London Film Festival, Centro Cultural Pablo de la Torriente ...
[read more]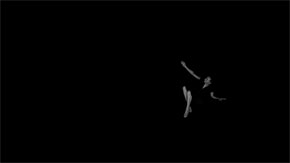 Berit Dröse
[Denmark - edition: 10]
Berit Dröse is a visual artist based in Copenhagen. She graduated from The Jutland Art Academy and Kunsthochschule Berlin Weißensee in 2009. She is interested in investigating the bridge between the mental and the physical reality -and coherence between what we perceive, and how reality is defined. She is exhibiting at the JCE Biennale from ...
[read more]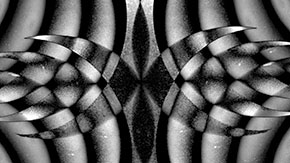 Katherine Balsleyy
[United States - edition: 11]
Kate Balsley was born into a family of artists and had an interest in cinema from a young age. After graduating with a BFA in film production and studies from the University of Wisconsin-Milwaukee, she lived briefly in New York City before earning an MFA in mass communication and media arts from Southern Illinois University-Carbondale in 2009. ...
[read more]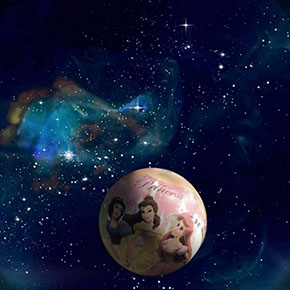 Benna Gaean Maris
[Belgium - edition: 11]
Interdisciplinary arts - "Either eclecticism or boredom" Videos have been awarded at: Cine Cube Award, 2018, Stuttgart Kunstmuseum, Germany; Francesco Pasinetti VideoPrize, 2018, Liceo Guggenheim, Venice, Italy; 75 Second Awards, Amy Johnson Festival, 2016, Hull, England; Golem Videofestival, 2006, ORSA, Turin, Italy; and exhibited ...
[read more]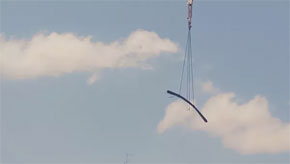 Boris Marinin
[Israel - edition: 10]
Boris Marinin Bio: Born in 1987 in Moscow, Russia. Immigrated to Israel in 1997, studied classical painting and sculpture at 13 years old, then studied design and photography. In 2013 finished BFA in screen arts and in 2016 MFA in multidisciplinary arts https://www.borismarinin.com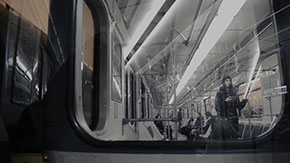 Johannes Christopher Gerard
[Netherlands - edition: 11]
Themes in my work have a vision towards identity, relations (between communities and humans-environment) social issues, transition, boundaries, lost, loneliness, sexualy topics, inner strife, time, destruction, death. Accordingly I pay close intention to the candid subtle details within the environments we create or life in. My interpretations ...
[read more]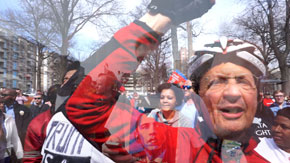 Zlatko Cosic
[United States - edition: 10]
Zlatko Ćosić is a video artist born in Banja Luka, Yugoslavia. Ćosić's work spans from short films, video, and sound installations to theater projections and live audio-visual performances. The themes of his work often relate to issues of identity, immigration, and the complexity of living in a new environment, concentrating on the necessity ...
[read more]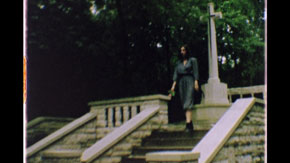 Miguel Maldonado
[United Kingdom - edition: 10]
Miguel Maldonado is a Spanish London-based film-maker who works in several media formats (Super 8, 16mm, video). Among his works there are experimental films, films based on poems and collaborations with musicians. Some of these works have been submitted, showed and awarded in different festivals and exhibitions around the world, these ...
[read more]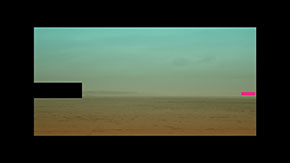 Jerónimo Veroa
[Argentina - edition: 11]
Jerónimo Veroa Argentina, 1977 After studying Industrial Design for some years at the UNLP, I began my training in art, working in different media with which he develops his works and research. In 2018 he received the Scholarship Cercanías Mundo Dios - Fondo Nacional de las Artes. In the context of Camping (2018) I made a talk about ...
[read more]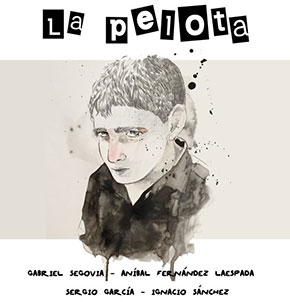 Fernando G. Pliego
[Spain - edition: 11]
Graduated in Information Sciences at the Complutense University of Madrid in 1995 he works as a programmer since 2001. Being himself both an amateur photographer and writer he returns in 2010 to the audiovisual world that has little to do with what he left 15 years before. Trained as a director assistant director and illuminator at Metropolis ...
[read more]