The 10th edition is start!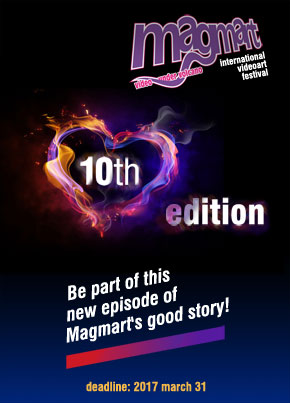 The new edition of
Magmart Festival
, the tithe, is open!
For this is very special edition, the festival
split
itself in two:
WEST
and
EAST
.
All video submitted by countries of Asia and Oceania, will be part of
EAST
, the others - from Europe, Africa and Americas - will be part of
WEST
.
Both
WEST
and
EAST
video will be judged by two different jury, each of which will select 15 artworks. Two exhibit (of all 30 selected video) will have place at the end of festival, in Italy and China.
Read the
rules
and be part of this new episode of
Magmart's good story
!
(2016/06/11)
Videoart Network

A new great initiative by Magmart!
We are currently working on an international project focused on building a network for all videoart-related peoples (artists, curators, spaces, collectors, simply
enthusiasts
).
This will be a useful tool, mainly for all curators that work with videoart. More, it will also contain a large database (of artists and curators), that will be always fully open to
your personal data management
. You can access and modify the stored data, at any time, add new informations, or simply delete your presence. And, obviously,
we'll never use your data for commercial purposes
and won't transfer it to third parties, neither for money nor for free.
Why don't you to take part
, and link to our
videoart database
? Check if your email address is already present, and enter your details. If not, just
register
and insert your data!
The network will be online very soon!
(2016/06/11)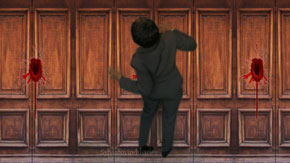 [United States | west - edition: 10]
Sylvia Toy is an actor and video artist/filmmaker. She has exhibited performance art movies internationally since 2008. Since 2013, she has specialized in splitscreen/greenscreen. She creates soundscapes using noise in her immediate environment. She is a classically trained singer and also incorporates vocalization into her soundscapes.
(2016-12-09)
Timo Zhalnin (east)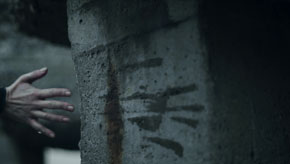 [Russian Federation | east - edition: 10]
Timo Zhalnin was born in 1981 in Novokuznetsk, Russian Syberia. Director, screenwriter, editor. After graduating of Saint-Petersburg State University of Film and Television in 2012 (Direction) he lives in Saint-Petersburg, Russia. In his hometown Timo founded a Youth Plastic Theatre and had been directed it during four years. That is why he ...
[read more]
(2016-11-26)
On Google Cultural Institute!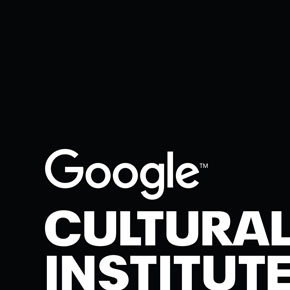 On May 17, 2016,
Magmart
debut on
Google Cultural Institute
!
Our first presence is the
100x100=900 Project
.
Splitted on five
exhibit
, each of which includes 20 of the 100 total artworks.
Next step, will be the 25 artworks of
F.I.V.E.
project, and then the artworks of
FOODS
project.
Finally, the
hall of fame
of
Magmart Festival
: all the selected artworks, from 1st edition of 2005/06 to last.
Look at our
collections
!
(2016/05/18)
Fokus 2017

FOKUS 2017 video art festival invites everyone to submit videos to the 7th edition of the festival which takes place in Copenhagen in February 2017. Both established artists and new talents are encouraged to participate. DEADLINE FOR ENTRIES: DECEMBER 12, 2016 AT 12PM CET. FOKUS 2017 video art festival invites everyone to submit videos to the ...
[read more]
www.fokusfestival.dk
(2016-12-11)
L'Integrale et l'exponentielle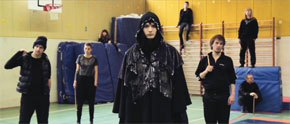 The three films deal with the period of adolescence and the places in which teenagers grow up, in different countries, political contexts, and environments. The gymnasium appears three times, but it is not necessarily a place of liberation. Emancipation is measured by constraint. Halida Boughriet Des intégrations, 2015, 17 mn Avec le soutien ...
[read more]
www.saisonvideo.com
(2016-12-11)
Videonotte #4 party time

Venerdì 16 dicembre 2016 dalle 20 alle 24, maratona notturna di videoarte 10 spazi / 12 video / 11 associazioni 17 dicembre 2016 > 15 gennaio 2017, rassegna di videoarte 11 artisti / 12 video / 11 associazioni Opening sabato 17 dicembre ore 18.30 Sala Veruda / Palazzo Costanzi, da lunedì a sabato 10-12.30 e 17-19.30 / domenica e festivi ...
[read more]
www.casadellarte.it
(2016-12-10)
Fonlad
1. Fonlad - The International Video art and Performance Festival, is an event organized by the Videolab Project with the purpose of promoting artistic productions that associate new technologies with contemporary art, with a special stress on video art and performance. 2. The Festival is open to all national and international artists who work ...
[read more]
fonlad.net
(2016-12-10)
Efrem Zelony-Mindell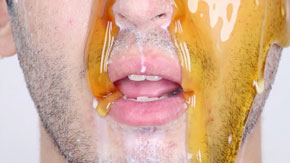 Limited-Run Video Series Looks at Ideology as Illusion "What is the state of our new atmosphere?" asks curator Efrem Zelony-Mindell as he approaches his latest curatorial project Are You Loathesome? The video series which screens from December 8th thru 11th at Brooklyn's Video Revival includes work from 15 artists addressing class, race, and ...
[read more]
www.videorevival.org
(2016-12-10)
FLUX 2016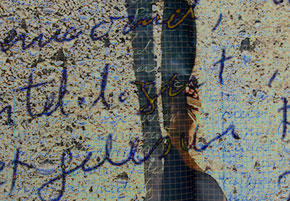 Video Auteur Festival Video Creation Festival 13.12.2016 - 08.01.2017 Cloister Max Cahner, Space Balcony and Event Hall General public, mostly young and interested in visual arts Free entrance, limited capacity Video Creation Festival (with projections, video installations, performances and colloquiums) This is the eleventh edition of ...
[read more]
www.fluxfestival.org
(2016-12-10)
EVA International

EVA International – Ireland's Biennial is pleased to announce the Open Call for artists' proposals for the 38th edition in 2018, curated by Inti Guerrero (Bogotá/Hong Kong). Since its inception in 1977, EVA has maintained, expanded and reformulated its Open Call as a tool for curatorial research, democratising the biennial spectrum for ...
[read more]
eva.ie
(2016-12-08)