Mag|News

Do you want publish your news about videoart (festival, exhibit, residency or other...) on Magmart?
Send us an email (info[at]magmart.it) with a link to the page with the news you want share, or a short text + a link* and + an image*
(* if available).
Or fill the news submission form
here
.
We're daily on the run to spread the word about
#videoart
- worldwide!
Be part of our
good story
!
(2017/05/25)
BODIES

A new, exciting project by Magmart is coming!
Soon the call [just for few!], stay tuned!!!
(2017/08/19)
Tlanchana Fest 2017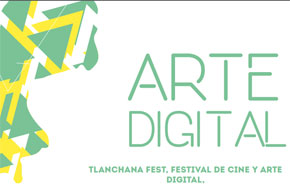 Convoca A todos los artistas, colectivos artísticos, profesores, estudiantes y egresados de las carreras de artes visuales, plásticas y digitales, así como disciplinas afines del todos los países, a participar en la tercera edición de Tlanchana Fest, Festival de Cine y Arte Digital, que se llevará a cabo del 29 de Marzo al 02 de Abril de ...
[read more]
(2017-08-21)
CUVO 2018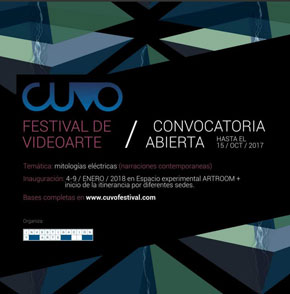 Convocatoria abierta del festival de videoarte CUVO 2018, para nuevos talentos y consagrados Hasta el 15 de octubre de 2017 estará abierta la convocatoria para participar en el festival internacional e itinerante CUVO 2018, una iniciativa del proyecto Investigación y Arte. Concepto de festival El Festival de vídeoarte CUVO nace como ...
[read more]
cuvofestival.com
(2017-08-21)
On Google Cultural Institute!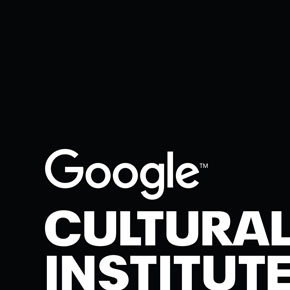 On May 17, 2016,
Magmart
debut on
Google Cultural Institute
!
Our first presence is the
100x100=900 Project
.
Splitted on five
exhibit
, each of which includes 20 of the 100 total artworks.
Next step, will be the 25 artworks of
F.I.V.E.
project, and then the artworks of
FOODS
project.
Finally, the
hall of fame
of
Magmart Festival
: all the selected artworks, from 1st edition of 2005/06 to last.
Look at our
collections
!
(2016/05/18)
Videoart Network

A new great initiative by Magmart!
We are currently working on an international project focused on building a network for all videoart-related peoples (artists, curators, spaces, collectors, simply
enthusiasts
).
This will be a useful tool, mainly for all curators that work with videoart. More, it will also contain a large database (of artists and curators), that will be always fully open to
your personal data management
. You can access and modify the stored data, at any time, add new informations, or simply delete your presence. And, obviously,
we'll never use your data for commercial purposes
and won't transfer it to third parties, neither for money nor for free.
Why don't you to take part
, and link to our
videoart database
? Check if your email address is already present, and enter your details. If not, just
register
and insert your data!
The network will be online very soon!
(2016/06/11)
Tech-myth video art screening at Medrar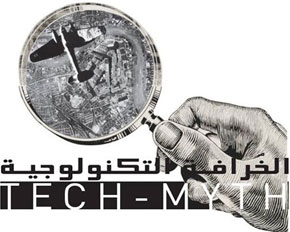 Medrar for Contemporary Art will be screening the production of the outcome of their Video Art and Experimental Film workshop on August 20. The Tech-Myth workshop was held in collaboration with the Danish-Egyptian Dialogue Institute (DEDI) and facilitated by Mohamed Abdelkarim and Anne Haaning. It took place on April 3 until May 7. Amongst ...
[read more]
(2017-08-21)
MRK Contemporary film and video art festival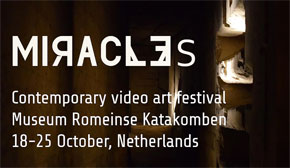 Theme: 'MIRACLES', Museum Romeinse Katakomben, 18-25 October 2017. The curatorial team has decided to extend the deadline for the yearly MRK Contemporary film and video Festival! You are welcome to apply until september 8, 2017. To make things easier.. We are interested in films and art video's about: - events that can't be explained ...
[read more]
romeinsekatakomben.wixsite.com
(2017-08-21)
Videomedeja

Screening 2017 Yu Ka Man, Kwan Tsz Ching, Wong Ka Yiu, Leonardo's Formula, 3.30 min, Stereo, China, 2017 Timo Zhalnin, Olga Lanceray, Black Square, 4.52 min, Stereo, Russian Federation, 2015 Jean-Baptiste Aziere, Victor Chavanne, Thomas Némery, Morgane Perrin, Camille Roubinowitz, Stockholm, 6.25 min, Dolby SR, France, 2017 Maxime Gental, ...
[read more]
(2017-08-21)
Tension & Conflict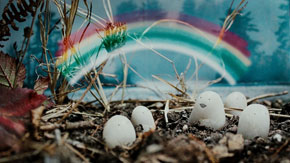 Video Art after 2008 13 Sep 2017 19 Mar 2018 The MAAT - Museum of Art, Architecture and Technology, which opened its doors to the public on 5 October. Presenting itself as a new cultural centre in the city of Lisbon, the MAAT represents an ambition to host national and international exhibitions with contributions by contemporary artists, ...
[read more]
www.maat.pt
(2017-08-19)
Look to the future-past / is this it?
Deadline: 8/26/2017 'look to the future-past' will be an online exhibition on London-based contemporary art platform 'is this it?', running from 9/1/17 and through 9/8/17. The deadline to submit is 8/26/17. The premise of look to the future-past is to bring together a collection of international contemporary videos that make reference back to ...
[read more]
www.isthisitisthisit.com
(2017-08-19)
Digital Art Biennial

The current configurations of Technological Art have been fused with contemporary life in a viral process of incessant exchanges between the real and the simulated world. Hybrid works are created, in which the digital and the analog, the natural and the artificial, the real and the virtual, cross. Technology has come to be seen as a constitutive ...
[read more]
www.bienalartedigital.com
(2017-08-19)