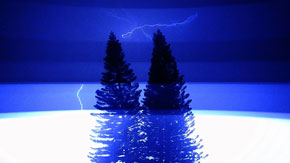 Blue night
[Nelton Pellenz / Brazil - edition: 10]
Blue Night is meant to lead the observer to some sensory impressions experienced during a storm, at that hour and ten from winds to over a hundred, where the end times seemed to be right there in the window of my room. The sound design proposes a walk between memories and predictions, between reality and fiction. Human actions and nature sounds ...
[read more]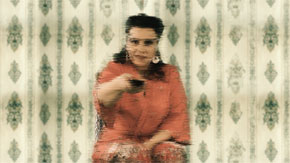 Tig Gibi
[Arda Yalkin / Turkey - edition: 10]
A woman poet from ancient times says; whenever she looks at her reflections in the mirror, she just sees an empty frame 'cause before he man leaves her, he deprives her from his look. Woman needs the look of man at least as an approval to exist. She wants to be seen and desired. Is the creator of his passive figure male dominated world or the ...
[read more]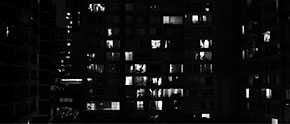 Caged rats
[Vallet Aliénor / France - edition: 11]
Caged rats proposes a contemplative experience as a refusal of the cult of performance and a criticism of the hyperactivity of our society. « The [performant] subject wears out as in a hamster wheel which always turns faster. (…) He is subject to nobody except to himself. He exploits him-self. The capitalist system moves from third-party ...
[read more]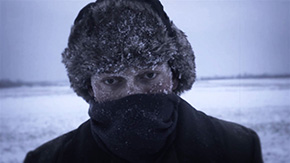 Wer bist du
[Ronny Strehmann / Germany - edition: 11]
A man is roaming through the snow. What brought him there? Is he maybe a prisoner of war who escaped? Now he is on the way back to his wife. He gets weaker, tumbles and falls, takes a look at the photo he carries with him. Suddenly his wife appears in the distance. Is it real, is it an imagination? He approaches her, embraces her when they ...
[read more]
Electri-City #4 (Reprise)
[Alessandro Fara / Italy - edition: 11]
ELECTRI-CITY is a project in continuous phase of realization that tries to investigate, through viedeo, photography and installation, the relationship between natural and artificial, between spiritual and rational, identifying electricity as a fundamental element and point of contact among these concepts. If at the dawn of humanity the electrical ...
[read more]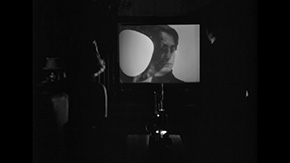 Volleyball holiday
[Ricardo Vieira Lisboa / Portugal - edition: 11]
The fragile nature of the celluloid film, or the dispositif as an end in itself.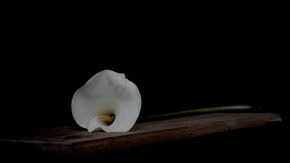 Calla
[Cristina Pavesi / Italy - edition: 10]
A calla cut little by little becomes a metaphor for a natural beauty attacked until the destruction, but reversal brings to life. Renewed interpretation of a classic still life made vital again by the time factor and the movement.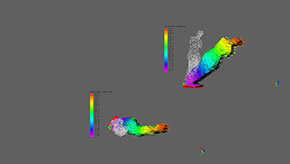 Venus of Forces
[Lorenzo Papanti / Italy - edition: 11]
The prototype of beauty is modelled by structural software, where it's associated with the physical and mechanical characteristics of the material. Some faces of the model are constrained, while others force it: in this way, internal tensions are created within the material and displacements are producted and made visible thanks to color gradient ...
[read more]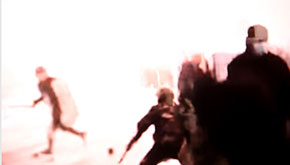 Ab alio
[Iñigo Royo / Spain - edition: 11]
Ab Alio is faithful to the quote by Augusto Monterroso that states: 'There are three topics: love, death and flies'.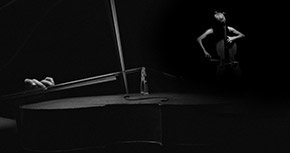 Cello
[Alberto Nacci / Italy - edition: 11]
CELLO is the 11th short film by Alberto Nacci of the Body&Sound Series, about the relationship between artists an their creative instruments. Written and directed by Alberto Nacci Alessandra Doninelli, cello Music by Zoltan Kodaly Sonata n.8 for Cello Solo (I Mvt) Audio recording by Dario Ravelli/ Suonovivo Recording ...
[read more]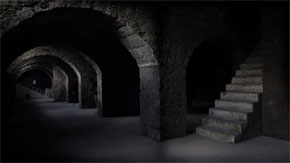 Running man
[Pedro Sena Nunes / Portugal - edition: 10]
Two beings. One encounter. The movement of a body meets the stillness of concrete and stone. A man runs through a seemingly empty space. His steps echo. The walls seem to respond. Circular forms meet angular ones. They speak without words. Space creates movement and is created by movement in return.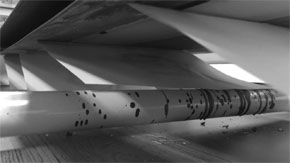 Zebracakes
[THLTTLDBB / United States - edition: 10]
micro factory production line of zebra cakes micro factory micro cakes micro production micro micro cakes production line; multiple views zebra cakes trapped in a loop on a micro production line zebra cakes in an infinite loop on a micro production line