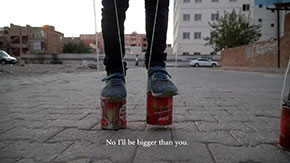 Powerism
[Hamza Kirbas / Turkey - edition: 11]
Since the beginning of history, it is impossible to ignore the existence of a power that, besides the adventure of life of mankind, is all together with us, is constantly changing, brings benefits from time to time, has been created by man and has always existed. This power is the concept of 'powerism' The concept of power, depending on the ...
[read more]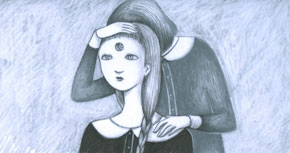 Haircut
[Virginia Mori / France - edition: 10]
A teacher and her pupil linger in an empty classroom. Through their looks and gestures, a strange confrontation begins.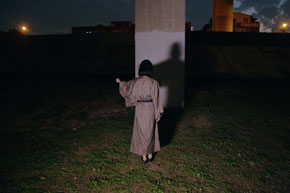 Underbridge
[Florent Schwartz / Taiwan - edition: 10]
Underbridge is a single sequence shot that consists in a complete and precise choreography of the all dancers, camera and light operators. The action is a continuous night leak from an unknown beginning, in which the characters, facing the same situation, bump against a vertical architecture made of concrete. On a social perspective related to ...
[read more]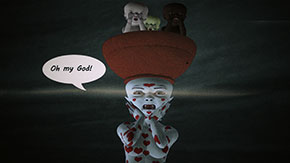 Cupid & Psyche against the Black Horde
[Silvia De Gennaro / Italy - edition: 11]
Will Empathy and Culture succeed to defeat the Black Horde that is conquering the planet?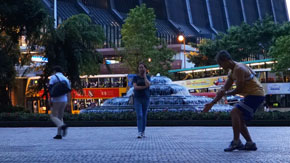 Hong Kong - Wan Chai
[Christine Istad / Norway - edition: 10]
A man practising Thai Chi on the streets of Hong Kong with a fountain and traffic jam in the background. A woman is devoured by her mobile phone unaware of what is happening around her. People hurrying home from the day's work. The film says something about identity; relationship between people, society and modern cities. People`s behaviour is a ...
[read more]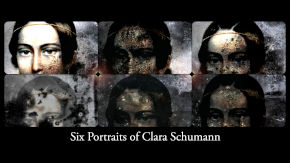 Six portraits of Clara Schmann
[Stuart Pound / United Kingdom - edition: 11]
Six Portraits of Clara Schumann resolves into perhaps the oldest multiple we know. First screened at the Holland Animation Film Festival in Utrecht with further screenings at the Ottawa International Animation Festival and the Split Film Festival in Croatia in 2016.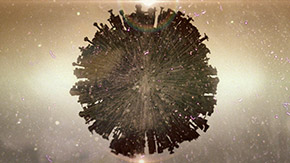 Y.
[Adrián Regnier / Mexico - edition: 11]
Y. is humanity's true pulse, as described by a heart of thirty nuclear bombs, yet only one beating. In its soft waltz, the impulse for creation and destruction follow one another, and in their uncanny rhythm, all worries are swept away.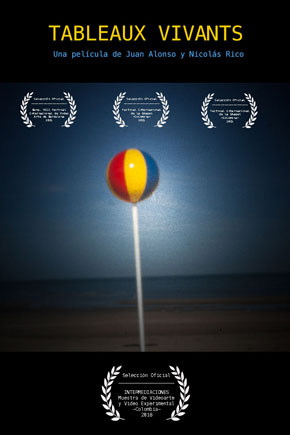 Tableaux vivants
[Juan Alonso + Nicolás Rico / Colombia - edition: 10]
This series of "living pictures" starts out from a poetical exploration of "views" similar to the first images produced by daguerreotypes where the magic of the dialogue between the moving images of the camera obscura and the sound, do carry us to timeless and oneiric scenes. This Project was made with a device created by me, a hybrid ...
[read more]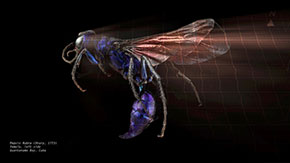 Politik
[Antonello Matarazzo / Italy - edition: 11]
101 dead insects between immobility and transformation. The polis of bees and insects in an interconnected world before the internet.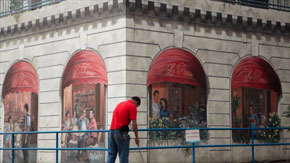 Passage
[Di Hu / China - edition: 10]
This film depicts a geographical, architectural, and urban research study of a specific area in Shanghai. The reason why I chose to depict this area is that it strongly resembles the Grand Palais area in Paris. From an emotional standpoint, I have a deep attachment to both cities, having lived in both for many years. On the more practical side, ...
[read more]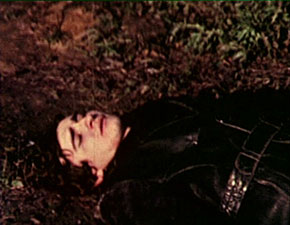 Above the Lake
[Dmitri Frolov / Russian Federation - edition: 11]
Dream and reality - on two opposite perception of the human condition. Sometimes, in special cases, a person is unable to understand what the reality is his mind: whether the mind is asleep and generates at the same time the images that currently draw human picture of the world, different from the usual, or visual receptors convey to him the ...
[read more]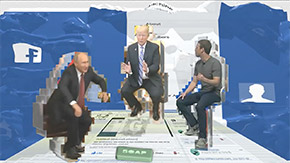 U$AAR
[sandra araujo / Portugal - edition: 11]
social media platforms stealᵀᴴ analytics & algorithmic lifestyleᵀᴹ in tiny gifs̸ of laugh or how data is shaping & twisting social / political events