La Flamme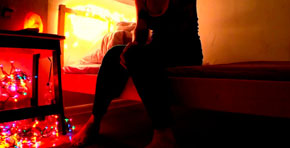 [Chachee Valentine / United States | west / edition: 10]
Ignited by the suicide of Belgian director/writer/artist Chantal Akerman, a new filmmaker explores ritual, anxiety and obsession.
(2017-03-28)
The Baths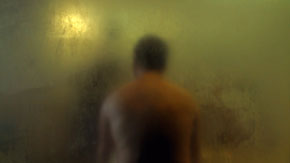 [Sofia Pancucci-McQueen & Anouska Samms / United Kingdom | west / edition: 10]
Tucked away in the corner of an industrial estate in the East End of London is a steam baths where men meet to wash, eat and chat. Visited daily by culturally diverse groups, it's where bathing rituals intertwine and collective memories are forged. Made by two female filmmakers, 'The Baths' explores masculinity in a unique setting and ...
[read more]
(2017-03-27)
Composition in color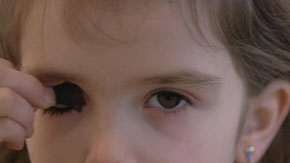 [Harm Van Den Berg & Pepe Smit / Netherlands | west / edition: 10]
Composition in Color is a short film by the artist duo Pépé Smit and Harm van den Berg. Two young girls are seen applying make up to their faces in front of a mirror the action is shown in slow motion. The first girl is six years old her gestures are still a bit clumsy and awkward but she is serious and concentrated. The other girl is aged ...
[read more]
(2017-03-26)
Lightning chess
[Hermann Leitner / Austria | west / edition: 10]
18 turns – 18 places! Asynchrony exemplified by a speed-chess game: Lorente vs. Montanez, Malaga 1999. 1.e4 Nf6 2.e5 Nd5 3.Nf3 d6 4.Bc4 Nb6 5.Bxf7+ Kxf7 6.Ng5+ Kg8 7.Qf3 Qe8 8.e6 Nc6 9.Qf7+ 1-0
(2017-03-26)
De las formas y las sombras; un baile.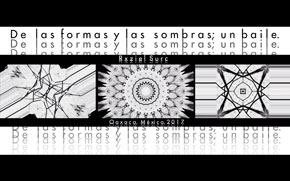 [Rxziel Surc / Mexico | west / edition: 10]
El objeto evoluciona en apariencia, la metamorfosis de la luz hace posible figuraciones imaginarias e infinitas, la melodía unifica en un solo sistema los fragmentos en movimiento de una coreografía onírica.
(2017-03-24)
Yoyu Attacks!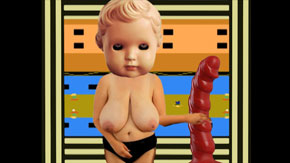 [Heidi Hörsturz / Netherlands | west / edition: 10]
One of the thematic emphasis of "Yoyu Attacks!" is the desire of the contemporary society to get more overstimulation in rapidly shrinking attention spans. The search for shocking informations and sexual content and the yearning for a colourful world tries to replace the current depression. The repression of self-reflection with audiovisual brain ...
[read more]
(2017-03-23)
Subconjunto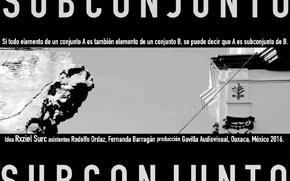 [Rxziel Surc / Mexico | west / edition: 10]
El conjunto TIEMPO PASADO = (uso, desuso) es un subconjunto del TIEMPO PRESENTE = (desuso, uso). Obsérvese en particular que TIEMPO PASADO = TIEMPO PRESENTE. Se puede mostrar que todo conjunto es subconjunto de sí mismo. Si todo elemento de un conjunto A es también elemento de un conjunto B, se puede decir que A es subconjunto de B.
(2017-03-23)
Le silence du Léthé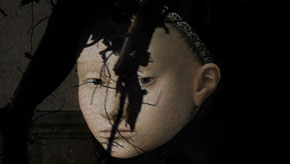 [Wickmann Inés / Colombia | west / edition: 10]
The mythologic Lethe, was the river where souls drank water to clear the evocations of the past. Mnemosyne, the Memory,observes the transformation of nature,the pass of the time.The forget closes its eyes and the memories become noise .
(2017-03-22)
ReACT and Revault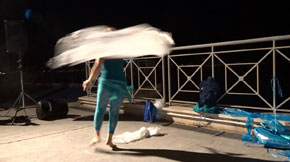 [Laura Cristin / Italy | west / edition: 10]
Synchronicities come out, clearly display and develop throught the re-actions. Repeating something that comes from sore points of our interiority, permits/allows a sort of not-so-personal-revault. In this sense, digital is precious, because – after the performance – the video can be used as a further tool of investigation/research towards a ...
[read more]
(2017-03-21)
Tupianas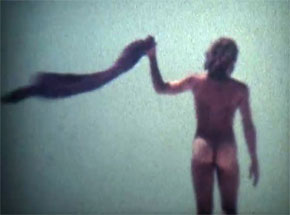 [Marcos Bonisson and Khalil Charif / Brazil | west / edition: 10]
This moving image work is an assembly of Super 8 footage filmed in many different places in Brazil during the 70's. It's a reflection about the idea of Tupi, the great native nation of inhabitants who lived in this vast solar territory, before the white men arrived – the Tupis-Guaranis called it Pindorama (land of the palm trees). The film ...
[read more]
(2017-03-20)
Celebrity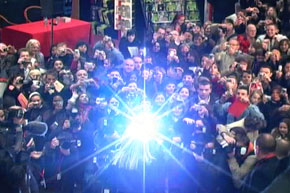 [Khalil Charif / Brazil | west / edition: 10]
The images record an environment where a crowd is taking continuous flashes toward the viewer. Celebrity are us, the public. Recorded at Virgin Records Megastore, in Paris, 2007.
(2017-03-20)
Running man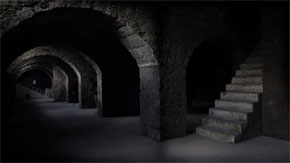 [Pedro Sena Nunes / Portugal | west / edition: 10]
Two beings. One encounter. The movement of a body meets the stillness of concrete and stone. A man runs through a seemingly empty space. His steps echo. The walls seem to respond. Circular forms meet angular ones. They speak without words. Space creates movement and is created by movement in return.
(2017-03-20)