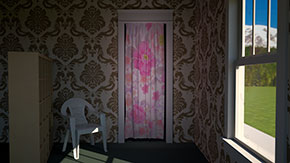 Trespassers, beyond the veil
[Luce Grosjean / France - edition: 11]
In an alternate reality, a two dimensional character explores a three dimensional landscape and discovers something unsettling behind a curtain.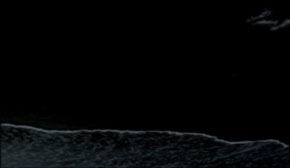 Tide
[Nelton Pellenz / Brazil - edition: 10]
In his nocturnal silence, Maré relates two distinct times and spaces in a single scene, from the juxtaposition of one image of the sea and another of the sky. Here, the sea presents itself calm, and also devastating, proposing to the spectator a delivery to the movements of the lines that form the landscape.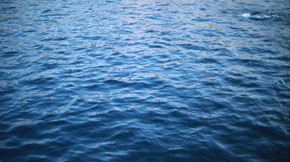 One Square Mile
[Chris Paul Daniels and Sam Meech / United Kingdom - edition: 10]
A short instructional video containing some easy steps for how to rightly read an area. By following this process carefully, you will be enabled with a Valuable Dataset which will allow you to clearly define any locality towards redeveloping a brand new sense of place. Invest this time and we'll push the boundaries, survey the contents and help ...
[read more]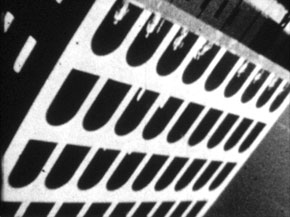 Éléments 1, 2, 3
[Tomaž Burin / France - edition: 10]
A trilogy composed of images from a tropical forest, water and a building. Made of three short parts, three distinct periphrasis, each characterised by a particular aesthetic and technical approach. The idea of periphrasis is articulated trough the relation between moving images and music.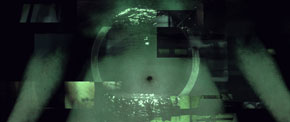 Sense of Place
[APOTROPIA (Antonella Mignone + Cristiano Panepuccia) / Italy - edition: 10]
The term "sense of place" may describe both an arrangement of features that makes a place unique and the sensation and perception of place as experienced by the living bodies that belong to it. The body is our general medium for having a world and our relationship to space is inevitably connected with culture and shaped by the kind of bodies ...
[read more]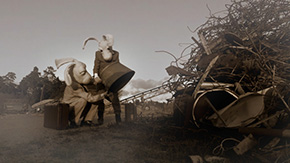 2Rabbits
[Kristina Frank / Sweden - edition: 11]
2Rabbits makes a visit to the human civilization. The landscape with its trail of ruthless exploitation and destruction is surreal and magical. The two rabbits are open to what they see, and without condemning it seems as if they knew the complexity of life.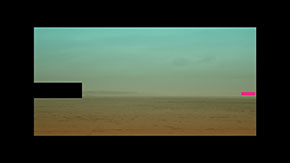 Gradual
[Jerónimo Veroa / Argentina - edition: 11]
Gradual video and digital animation _the landscape as a container of limits and dichotomies _a world that intends to return to its origin sheltering in geometry censoring the anthropic trying gradually recover your naivety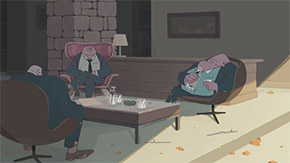 Empty spaces
[Grégoire De Bernouis / France - edition: 11]
An isolated house, in the middle of the desert. Men in suits try to occupy their time. They reinvent a daily past, with nothing around them.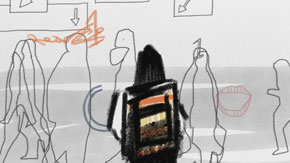 Lost in words
[Yu Ying Chen / United Kingdom - edition: 10]
"If you talk to a man in a language he understands, that goes to his head. If you talk to him in his language, that goes to his heart." - Nelson Mandela. Due to the language differences, there are always some misunderstandings and mistranslations happened when people speak in their second language. It might be some very interesting or ...
[read more]

Message4u
[Cecelia Chapman, Halo Svevo / United States - edition: 10]
Message4u considers democracy, technology, and militarized tech corporations controlling knowledge systems, the freedom to communicate, the oracle and computer as repositories of knowledge and prediction, the price of a slave as salt, and the American cup challenger. Halo Svevo track. Jeff Crouch. Christa Hunter. IBM 1956 film On Guard! Prelinger ...
[read more]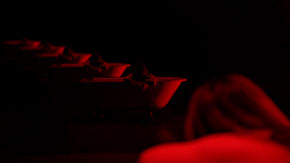 Russell's
[Ece Yazıcıgil / Turkey - edition: 11]
Russell's portray a bad dream state of a woman who faces her own eradication. Losing her self identity under the male gaze, she slowly becomes more damaged to a point of complete destruction.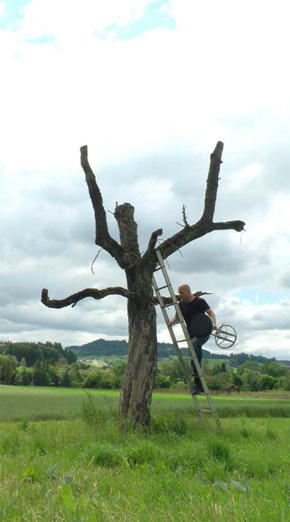 WZ295_Perf3
[Ralph Klewitz / Switzerland - edition: 10]
The video reveals a dead tree on grassland. I walk towards it and lean a ladder on the trunk. Subsequently, I carry a bar stool with me, climb up the ladder, balance it at different angles, and finally hang the stool on a branch. I then step down, take the ladder, and walk out of the frame. After a while, the static image fades to ...
[read more]