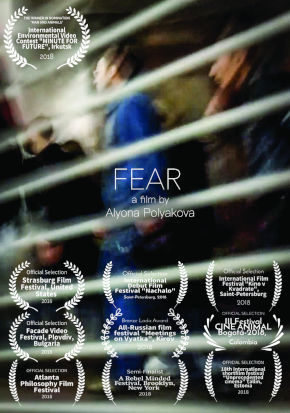 Fear
[Alyona Polyakova / Russian Federation - edition: 11]
Always put yourself to the place of the one who is always nearby. Especially, if you have tamed him.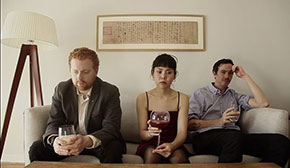 Ice Breakers
[Hong Yane Wang and Hua Wang / United Kingdom - edition: 11]
A block of ice is broken up and becomes the main ingredient of social and cultural practices that people use in a futile attempt to connect with one another. Language fails here as there is no word to say to each other. The video ends with the ephemeral calligraphy of a quote from an ancient Chinese prose - 'ice melts, tiles crumble - nothing ...
[read more]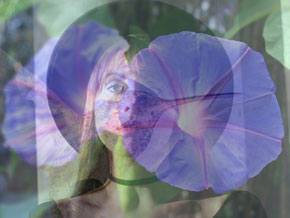 What light makes a star?
[Christine Stoddard / United States - edition: 10]
This is a poetry film that features a collaborative poem by the Brooklyn-based sister poets Stephanie Valente and Joanna C. Valente.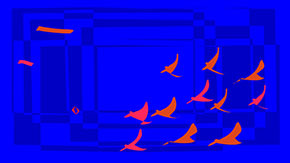 Ingrávidos y gentiles
[Alvaro Ardevol / Spain - edition: 11]
".. .I love the subtle, weightless and gentle, worlds like soap bubbles..."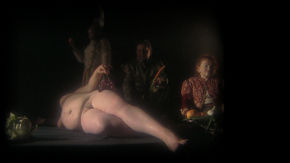 Merry-Go-Round
[Ihor Podolchak / Ukraine - edition: 11]
Somnambulistic circus Ribera&Velazquez welcomes everyone to the show "Merry-Go-Round", where shadows, that escaped the platonic cave, turn the carousel in the foggy catacombs.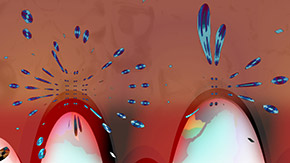 Fingering the drift
[Laurel Beckman / United States - edition: 11]
Against a backdrop of 3 billion years of speculative Continental drift- past, present and future, missiles from 5 fingers aim to shape the planet. Weapons of spirit as much as matter, the ring, smoke, teacup, torpedo/dildo, and thumbs up/down die, are timeless influencers inside us all, reckoning with change and trust across the ...
[read more]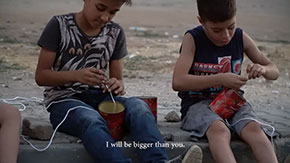 Powerism
[Hamza Kırbas / Turkey - edition: 11]
Since the beginning of history, it is impossible to ignore the existence of a power that, besides the adventure of life of mankind, is all together with us, is constantly changing, brings benefits from time to time, has been created by man and has always existed. This power is the concept of 'powerism' The concept of power, depending on the ...
[read more]
Ouroboros
[Harvey Goldman / United States - edition: 10]
Glints of light, passing of shadows, the choreography of perpetual existence sets the stage for this Delphian ballet. The impenetrable flow of life's rhythms, their Sisyphean inceptions and cessations are punctuated with eternity's ephemeral modulations. The transmigration has begun, the beginning of the end, the end of the beginning. The ...
[read more]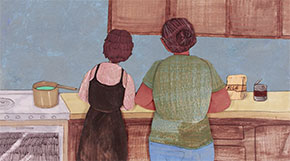 Margarita La Del Rio
[Pilar Garcia-Fernandezsesma / United States - edition: 11]
A documentary paper cut-out animation in Spanish showcasing moments in the life of a woman from Honduras who immigrated to the United States in order to support her family back home.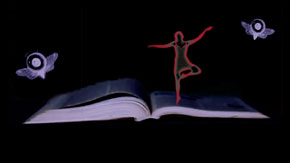 Magic Theater
[Ajavon Pierre / France - edition: 10]
Welcome to the Magic Theater, the price for admittance is to turn off your mind and listen to the color of your dreams - now, open your eyes and live your own experience...
Morana
[Bob Georgeson / Australia - edition: 11]
Morana is an ancient goddess associated with winter's death and rebirth and dreams. A collaboration between Bob Georgeson and Milica Raicevic.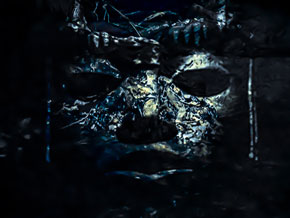 Liquid Landscape_studio#3
[Tiziana Manfredi (OfficinaMamiWata) / Senegal - edition: 10]
"... as divine identities could not express their knowledge directly, it was necessary to find a means by which they could be understood by mankind." (The I Ching _ The Book of Changes) Liquid Landscape is an intimate landscape. The images are absorbed in the contemplation of the landscape looking for a meaning and the sense of sacred that ...
[read more]