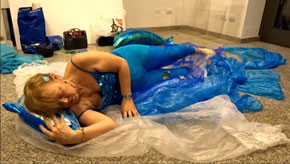 HEALing in Rome
[Laura Cristin / Italy - edition: 10]
"HEALing in Rome" is a first step of a recollection of "the imprinting of freedom" received/lived in January 1968 when Letizia Comba – the only psychologist/woman – in Basaglia's team in Gorizia accompanied me to Rome to attend my favourite program "Bandiera Gialla". I was 13 yrs. old, more than 500 kilometers by train from the ...
[read more]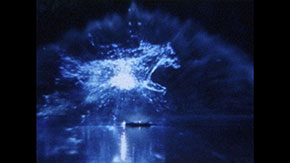 3 dreams of horses
[Mike Hoolboom / Canada - edition: 11]
"A triptych in which the figure of the horse becomes a medium for meditation on its various incarnations as symbol, domesticated animal for human domination, and its abstract power as spirit." Images Festival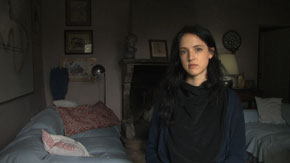 Portrait 126, Isabella Hammad, writer
[Matilde Gagliardo / Italy - edition: 10]
The portrait of Isabella Hammad, writer, was shot on the 10th of November 2016, at the Santa Maddalena Foundation (Donnini, Reggello, Florence, Italy), where she was a guest. It is part of a series of 'silent' film Portraits, shot in real time from 2005 to date. I ask people of different ages and professions, to pose for about ten minutes ...
[read more]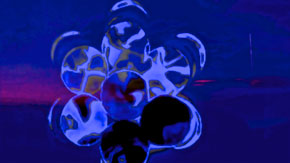 L'Heure Bleue
[Ajavon Pierre / France - edition: 10]
L'Heure Bleue", between day and night, the conscious and the unconscious...the first bird song appear.... Early lights, perfumes and colors...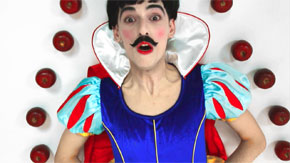 My Cake
[Nuno Roque / France - edition: 10]
Combining dance, mime, visual arts and pop music, "My Cake" is a response to the saying "You can't have your cake and eat it too". The Villain looks back at his childhood, the day he discovers that the image others have of him does not match the one he has himself. This awareness causes a deep transformation and personality change. He ...
[read more]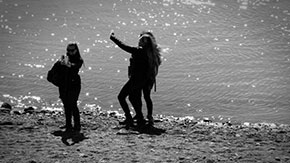 Plágan
[Koldo Almandoz / Spain - edition: 11]
Plague: From the Latin word "plaga" meaning 'blow', 'wound'. Meaning. Massive, sudden appearance of living beings of the same species that cause serious damage to animal or plant populations. Abundance of something harmful.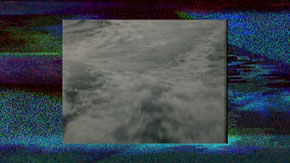 Tótem #4
[M. Dianela Torres / Mexico - edition: 10]
The elephant is an animal that has been exploited along societies. First it was a magical creature: a totem that helped human kind. Now it seems that it's just an object condened to serve. This video wonders about the magic that the animal has. Also reflects about the nostalgic idea of images recorded in Tailand, where the explotation of the ...
[read more]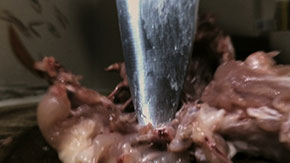 Through
[Veronica Sula / Romania - edition: 11]
I'm against a system that doesn't allow me to develop as I wish. It's the kind of system that wants to teach me what to say and how to say it, without considering my own thoughts and feelings. I'm upset because I'm part of a society that pushes me to the edge. At the same time this system demands me to think ahead before I express myself and this ...
[read more]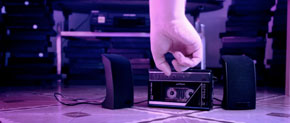 Mi piel
[Aria Hurtado / Spain - edition: 10]
Set in the mid 90's, the film tells the story of the son of a well-known furrier from a small village in the south of Extremadura, who enjoys dancing in front of his camera. One day he is warned that the furrier shop, where he led a reclusive life, is about to collapse.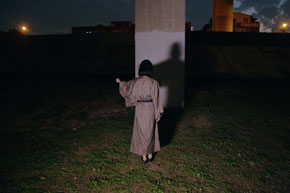 Underbridge
[Florent Schwartz / Taiwan - edition: 10]
Underbridge is a single sequence shot that consists in a complete and precise choreography of the all dancers, camera and light operators. The action is a continuous night leak from an unknown beginning, in which the characters, facing the same situation, bump against a vertical architecture made of concrete. On a social perspective related to ...
[read more]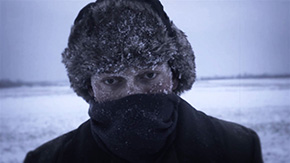 Wer bist du
[Ronny Strehmann / Germany - edition: 11]
A man is roaming through the snow. What brought him there? Is he maybe a prisoner of war who escaped? Now he is on the way back to his wife. He gets weaker, tumbles and falls, takes a look at the photo he carries with him. Suddenly his wife appears in the distance. Is it real, is it an imagination? He approaches her, embraces her when they ...
[read more]
Luminescencia
[Gala Mirissa / Spain - edition: 11]
"LUMINISCENCIA" is presented as an interesting show to the photographic work and artistic makeup of the SMA Makeup Academy in Bangkok, so sensitive to color and light, as well as that makeup that produces a soft, luminous and bluish effect, without resorting to makeup and remembering the effect of the luminescence of ultraviolet radiation. The ...
[read more]