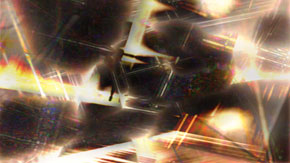 Legendary Variations
[Mike Celona / United States - edition: 10]
A Sequence of gradually evolving remixes of the Legendary Pictures production company animated logo demonstrating the dramatic transformations that can be derived from manipulating even a single source clip. The underlying audio soundscape was also constructed from modified loops of the original sound that accompanied the video source sample.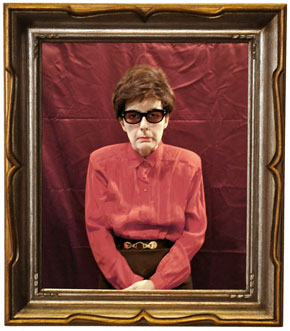 Súbita
[Marcia Beatriz Granero / Brazil - edition: 10]
Jaque Jolene has an unexpected encounter caused by the sudden appearance of an old persona, bringing up an underground intimacy.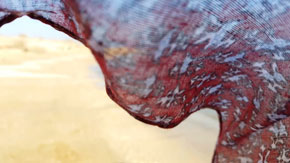 Être là. (Being there.)
[Gilivanka Kedzior / France - edition: 10]
Forget the smell of pines, the taste of jam, the words, the color of your eyes. Forget the images, the rocks, the noise of wind and waves. Being there. And being alone.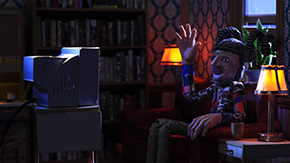 Emotional weather report
[Cait Davis / United States - edition: 11]
An evening ritual.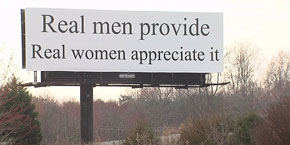 Billboard on Business 40 Westbound
[Yuri Goodart / United States - edition: 10]
I've collaborated with two of my closest friends to create a performance art piece, after someone posted a billboard that says "Real men provide, and real women appreciate" We take this sign to our queer hearts, and force feed each other disgusting food down each other's supple throats. Just to gag it up. We are all real women, appreciating ...
[read more]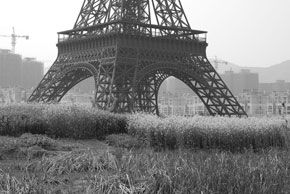 The human magnitude
[Florent Schwartz / Taiwan - edition: 10]
I spent a while in a quiet town where, around a pond, thousand-one houses are going to be demolished. We can enter in this ghost town by a single street as the entrance of a maze. The air is stagnant, the orientation is difficult, dust hide stars. The film deals with the fate of urbanization in China. What struck me most was that people ...
[read more]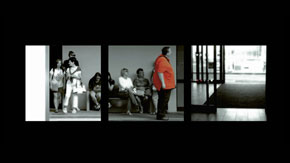 Rastezanje svakodnevnice / Stretching of Daily Life
[Nenad Nedeljkov / Serbia and Montenegro - edition: 10]
This video is a product of contemplation on simple human actions in public space, whether it concerns people in movement or not. Through the process, I have established the connection and simultaneity among any of these actions, as well as unity within each individual action. This specific kind of collage need to provide a new sight on our ...
[read more]
Sibila
[Carla Andrade / Spain - edition: 10]
Sibila leaves Constantinople for Naraío where she goes to die. (Inspired by "The Knight" from Álvaro Cunqueiro)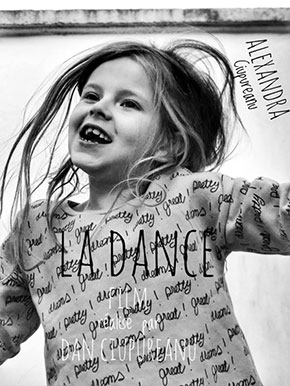 La dance
[Dan Ciupureanu / Romania - edition: 11]
Vanessa Debois, a middle class independent women, modern & religious, played by 6 years old, Alexandra Ciupureanu, she show us her home, family and pets, after she goes to the "disco" to pray.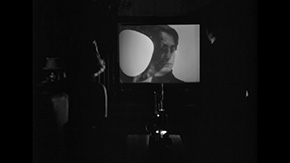 Volleyball holiday
[Ricardo Vieira Lisboa / Portugal - edition: 11]
The fragile nature of the celluloid film, or the dispositif as an end in itself.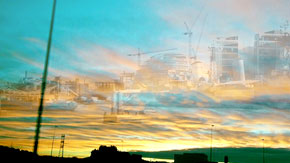 Gaps
[Tamara Lai / Belgium - edition: 10]
Experimental road movie. Gaps: offsets, fractures, voids in our modern lives... Embracing all kind of places and people. 'Meetings, moments of communion with the world in all its states!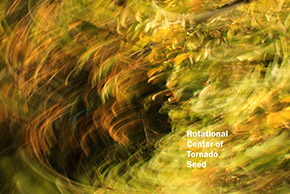 Tornado seed - in three acts, with waveform variation and space ride
[Brian Miller / United States - edition: 11]
For your measurement enjoyment, parabolas and vectors are on display here. An analysis of action, seeking accurate mathematical forms. Known for enjoying still pictures, Mr. Miller uses just one still photograph in the video. Many layers of action are captured with this velocity technique.