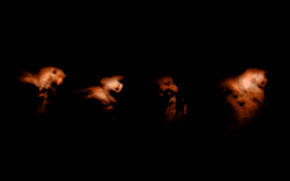 Choices
[Vicent Gisbert Soler / Germany - edition: 10]
Choices is a piece created with the aim to involve the viewer forcing him constantly to choose provoking that his eyes move to search on the screen. My intention is that these organs lose part of their control to encourage the experimentation the imagination and the reflection using suggestive images. In this way the relation of the audience with ...
[read more]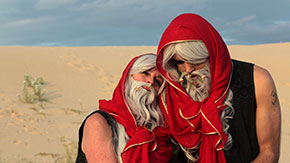 COG
[Colette Copeland / United States - edition: 11]
Produced & Directed by Colette Copeland Filmed by Richard Bailey Original Music Composed & Performed by Dallin B. Peacock Edited by Richard Bailey & Colette Copeland Starring Adam George & Colette Copeland as COG The work is inspired by a Victorian female couple who were collaborative authors and lovers. Contemporaries of Robert Browning ...
[read more]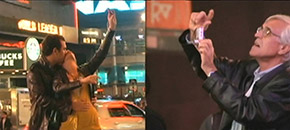 Times Square
[Cristina Amiran & Khalil Charif / Brazil - edition: 11]
Investigating the contemporary use of images in our technological era, Times Square is an inventory of images about the act of photograph, the idea of time and its boundaries. An observation about collecting images as an anthology of our lives. As Susan Sontag's On Photography says: "To collect photographs is to collect the world. (…) To ...
[read more]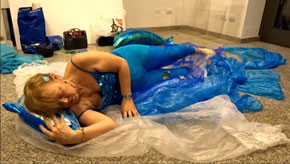 HEALing in Rome
[Laura Cristin / Italy - edition: 10]
"HEALing in Rome" is a first step of a recollection of "the imprinting of freedom" received/lived in January 1968 when Letizia Comba – the only psychologist/woman – in Basaglia's team in Gorizia accompanied me to Rome to attend my favourite program "Bandiera Gialla". I was 13 yrs. old, more than 500 kilometers by train from the ...
[read more]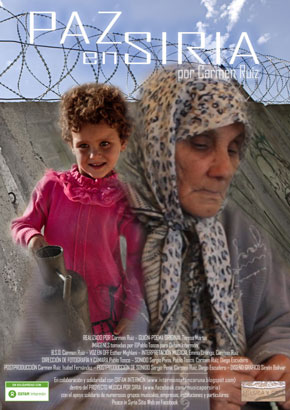 Paz en Siria
[Carmen Ruiz / Spain - edition: 10]
A girl, as the voices of the children, talks about Peace with her mother in the context of the war in Syria.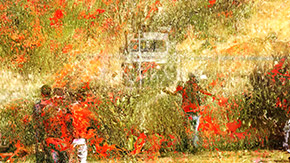 Field of infinity
[Guli Silberstein / United Kingdom - edition: 11]
Inspired by both Italian renaissance paintings and contemporary news broadcasts from Gaza protests at the border with Israel - the work processes human gestures and figures in landscape into a dark and colourful scramble. Following Deleuze and Guattari's concept of 'Plane of immanence', the work aims to open up an array of reflections, including ...
[read more]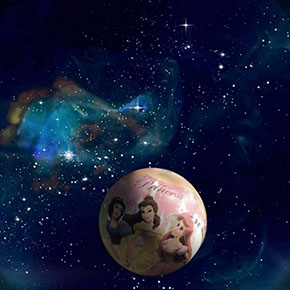 Panspermia
[Benna Gaean Maris / Belgium - edition: 11]
Human, listless soul incapable of producing natural splendour beauty, whose remains are colourful polluting waste, sterile spores of a synthetic world, all things people strove for so engagedly. Levity, need for love, seduction, wish of being a star in a tangible heaven, a consumeristic above-world, the afterlife of matter.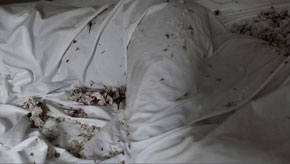 Drone Drama: Music for the Dead Chapter10
[Cecelia Chapman, Sean DC Marquardt / United States - edition: 10]
Drone Drama: Music for the Dead addresses what it is to be human in the age of the drone and is from the album composed by Sean Derrick Cooper Marquardt. Filmed, edited, Cecelia Chapman 2016 - 2017. 'I slept on your side of the bed because the pillow smells like you,' contemplates love and loss in the age of the drone. Rickey Crowe.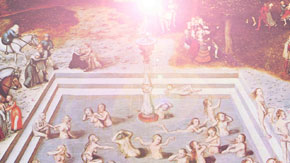 Under this Organ Made of Light
[Sikarnt Skoolisariyaporn / Thailand - edition: 10]
Imbued in mystery of water, Under this Organ Made of Light indirectly articulates the space-time of 21st century, where space liquidates from physic to psychic and time oscillates in state of entropic. History becomes wave of light, decoded from set of numbers : 01011011 : a sine wave which moves back and forth in the buried optic cables between ...
[read more]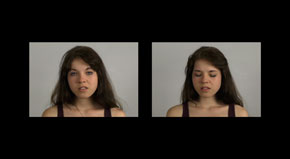 Pneuma
[Christoph Korn / Germany - edition: 10]
On the left side of this video, one can hear and see a person uttering individual parts of the body (head, eye, mouth, face, neck, arm, hand, finger, chest, back, leg, foot). Then, afterwards, the soundtrack of this video was played back in the recording studio and the person was asked to listen to the soundtrack with her eyes closed (right ...
[read more]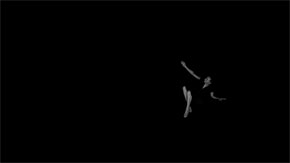 Dark Energy
[Berit Dröse / Denmark - edition: 10]
In Dark Energy a body is moving slowly in a black space. Gravity is shifted. The body moves in a void where time and space are dissolved.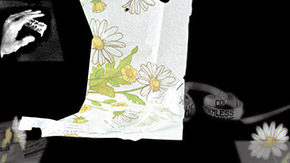 Moon (for Alan)
[Laurel Beckman / United States - edition: 11]
An abstract tribute to Alan Turing (1912 - 1954), British mathematician, computer scientist, cryptanalyst, philosopher, and gay icon. A pioneer of theoretical computer science and artificial intelligence (A.I.), Turing was instrumental in breaking the German Enigma code, an elliptical language based encoder (in-out, out-in, repeat), leading to an ...
[read more]