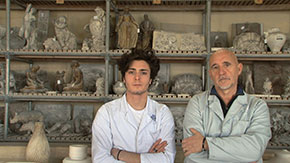 Portrait 132, Andrea Bonaccorso, modelling department apprentice and Marcello Bongini, modelling and artistic casting manager, Richard Ginori Manufacture
[Matilde Gagliardo / Italy - edition: 11]
The Portrait of Andrea Bonaccorso, modelling department apprentice and Marcello Bongini, modelling and artistic casting manager, Richard Ginori Manufacture, was shot on the 16th of February 2017, at the Ginori Porcelain Manufactory, Sesto Fiorentino (Florence, Italy). This Portrait is part of the video installation "The Ginori Porcelain ...
[read more]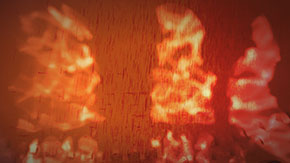 That mysterious light
[Úrsula San Cristóbal / Spain - edition: 11]
According to a medieval legend, in 1345 a mysterious light would have fascinated the citizens of Manresa (Catalonia, Spain). For their medieval eyes light was much more than an optical phenomenon, it was the focus of philosophical, mystical and metaphysical reflections. Light was considered the origin of life and the principle of all beauty. The ...
[read more]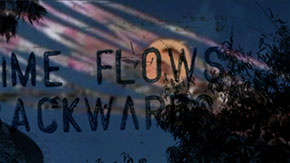 Send Love: Time Flows Backwards Here
[Cecelia Chapman / United States - edition: 11]
A mail collaboration video with Rafael Gonzalez and his music. Made with moving and still images that documents our post and online mail exchange 2014-2018.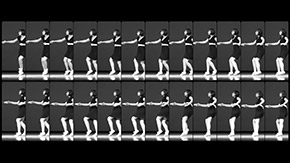 Boogie Stomp Pink
[Stuart Pound / United Kingdom - edition: 11]
A Boogie dance performed by William & Maeva was downloaded from the internet and vertical sections taken from each frame arranged into 24 panels to show pattern and movement across each second. First shown at the Ottawa International Animation Festival in Sept 2017.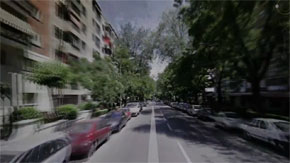 Colombia
[Juan Alonso + Nicolás Rico / Colombia - edition: 10]
"Colombia" is a video in which a reflection is made around the contemporary city in terms of the image contained in the vision devices of Google, mainly Google Street View and Google Earth. These devices as seen as metaphors of the degree to which many of today's contemporary cities have become inhabitable spaces, built like a collage of ...
[read more]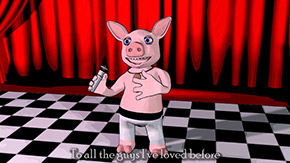 To all the guys I loved before
[Ulf Kristiansen / Norway - edition: 11]
A animated musical short about a pig that sings about his fallen heroes and his troubles adjusting to a new and better world.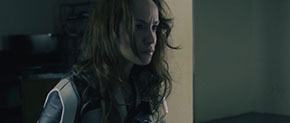 Trespasser
[Caio Cortonesi / Brazil - edition: 11]
In the future, working is no longer a necessity. In this unavoidable future, humans spend their times in virtual reality enviroments, enjoying all the pleasures and stimulations they need. A virtual 'terrorist' invades the simulation of a depressive scientist, leading her to face her deepest fear.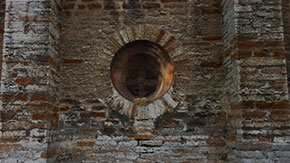 Urbanimatio
[Hardi Volmer / Estonia - edition: 11]
This film is a poetical portrayal of the evolution and devolution, ageing yet also constant regeneration of an anonymous city sphere. Its only companion and support is the music, which draws its rhythmic structures from the surrounding buildings and architectonic cadences. It makes visible by magic the dynamics of the coexistence of stone, ...
[read more]
Morana
[Bob Georgeson / Australia - edition: 11]
Morana is an ancient goddess associated with winter's death and rebirth and dreams. A collaboration between Bob Georgeson and Milica Raicevic.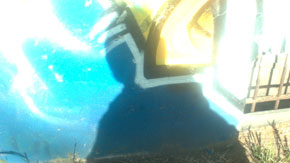 Piacere dell'ignoranza
[Luca Falorni / Italy - edition: 10]
The video diptych "Ignorance of pleasure / Pleasure of ignorance" is a compendium of intentions that are realized in a single hearing. And 'the return of Luca Falorni to pure video art which was missing from the last millennium, still resident in his city. It 's also a work exactly divided between the historical crew Anthony Perkins Productions ...
[read more]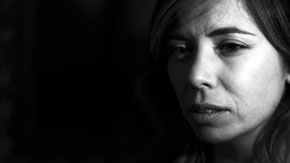 Lara
[Iván Ruiz Flores / Spain - edition: 10]
She reads. He watches.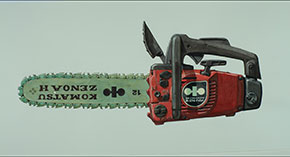 Grans canons
[Alain Biet / France - edition: 11]
Superimposed, condensed, multiplied, thousands of documentary drawings in successive series come to life on the screen, composing a veritable visual symphony of everyday objects.