Lightning chess
[Hermann Leitner / Austria - edition: 10]
18 turns – 18 places! Asynchrony exemplified by a speed-chess game: Lorente vs. Montanez, Malaga 1999. 1.e4 Nf6 2.e5 Nd5 3.Nf3 d6 4.Bc4 Nb6 5.Bxf7+ Kxf7 6.Ng5+ Kg8 7.Qf3 Qe8 8.e6 Nc6 9.Qf7+ 1-0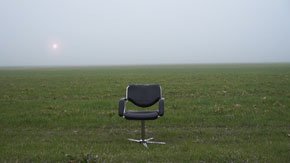 Resilient Mist
[Eduardo Herrera / Argentina - edition: 10]
Resilient mist tries to describe the landscape of the place I've chosen to live, Bologna in Italy. Here the resilient power of mist stay for entire weeks. I usually use the "chair" object as a way to comunicate and research my creative works.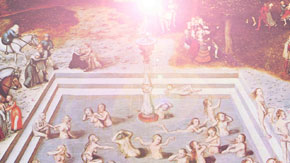 Under this Organ Made of Light
[Sikarnt Skoolisariyaporn / Thailand - edition: 10]
Imbued in mystery of water, Under this Organ Made of Light indirectly articulates the space-time of 21st century, where space liquidates from physic to psychic and time oscillates in state of entropic. History becomes wave of light, decoded from set of numbers : 01011011 : a sine wave which moves back and forth in the buried optic cables between ...
[read more]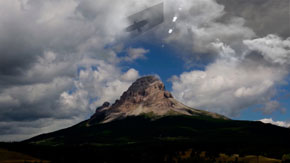 Velocity + Seedlings
[Kent Tate / Canada - edition: 10]
I generally gravitate towards places that reveal the many layers of time when deciding on a particular location to set up my camera and tripod. This is when I like to imagine worlds that have passed, worlds that are present, and worlds that are yet to be. In 2009 Johan Rockström led the team which developed the "Planetary Boundaries Framework," ...
[read more]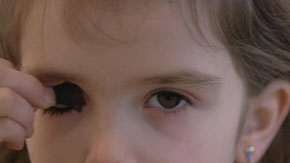 Composition in color
[Harm Van den Berg & Pepe Smit / Netherlands - edition: 10]
Composition in Color is a short film by the artist duo Pépé Smit and Harm van den Berg. Two young girls are seen applying make up to their faces in front of a mirror the action is shown in slow motion. The first girl is six years old her gestures are still a bit clumsy and awkward but she is serious and concentrated. The other girl is aged ...
[read more]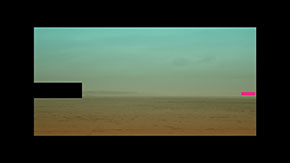 Gradual
[Jerónimo Veroa / Argentina - edition: 11]
Gradual video and digital animation _the landscape as a container of limits and dichotomies _a world that intends to return to its origin sheltering in geometry censoring the anthropic trying gradually recover your naivety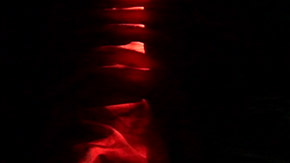 Two
[Vasilios Papaioannu / United States - edition: 11]
Two filmmakers set out to create an audio archive for possible use in future projects. She records ambient sounds, vocally annotating them with a brief description; he films the environments through which they pass. The time frame is indeterminate, but wintry branches stripped of their leaves give way to summer greenery, a rain-soaked stretch of ...
[read more]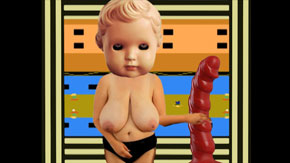 Yoyu Attacks!
[Heidi Hörsturz / Netherlands - edition: 10]
One of the thematic emphasis of "Yoyu Attacks!" is the desire of the contemporary society to get more overstimulation in rapidly shrinking attention spans. The search for shocking informations and sexual content and the yearning for a colourful world tries to replace the current depression. The repression of self-reflection with audiovisual brain ...
[read more]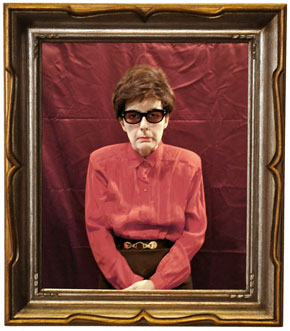 Súbita
[Marcia Beatriz Granero / Brazil - edition: 10]
Jaque Jolene has an unexpected encounter caused by the sudden appearance of an old persona, bringing up an underground intimacy.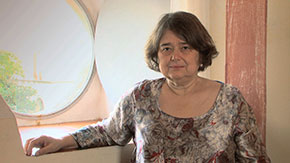 Portrait 152, Dominique Cabrera, director
[Matilde Gagliardo / Italy - edition: 11]
The Portrait of Dominique Cabrera, director, was shot on the 11th of November 2017, in Florence (Italy), while she was a guest of the 39° "Festival Internazionale di Cinema e Donne". It is part of a series of 'silent' film Portraits, shot in real time from 2005 to date. I ask people of different ages and professions, to pose for about ...
[read more]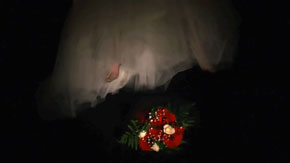 Happy Endings
[Antonello Matarazzo / Italy - edition: 10]
Tre episodi misteriosamente collegati tra loro, tre personaggi in tre diversi ipotetici finali per un film mai girato. Una metafora del cinema tra catarsi pittorica e azione. Three episodes mysteriously linked together, three characters playing in three different hypothetical "endings" for a movie never shooted. A metaphor of the cinema ...
[read more]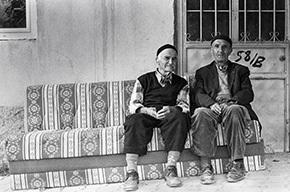 Counterclockwise
[Pedram Yazdani / Spain - edition: 11]
The gaze of a cycler along the Silk Road. Five thousand kilometres discovering people, stories and cultures. A poetic view of an adventure through film and analog black and white photography of what is today this road of contrasts.