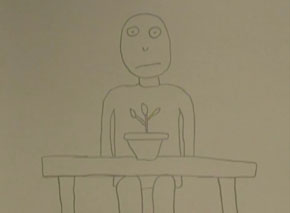 A conversation with a black hole
[J.T. Moore / United States - edition: 10]
BLACK HOLE noun (astronomy) a region of space having a gravitational field so intense that no matter or radiation can escape. (informal) a place where people or things disappear without trace.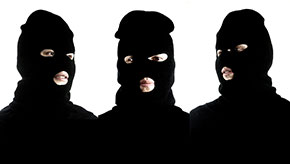 Words can never hurt me
[Katina Bitsicas / United States - edition: 11]
In Words Can Never Hurt Me, phrases that have been said to me personally as well as phrases said by our recent President-elect are reenacted and edited into a triptych of voices. By re-speaking these words, I am taking ownership of the power they hold and removing it from the male voices that originally spoke them. The three women are in ...
[read more]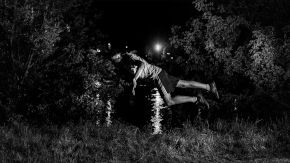 San Nepomuceno
[Emanuele Dainotti / Italy - edition: 11]
San Nepomuceno was a city located on the west shore of the Ticino river. During a night a guy fell down from the sky. Concept The film is composed by one long take, the final perfectly coincides with the beginning. You can loop it and make it infinite. The main reference for this artwork are the aphorisms of Emil Cioran and his works on the ...
[read more]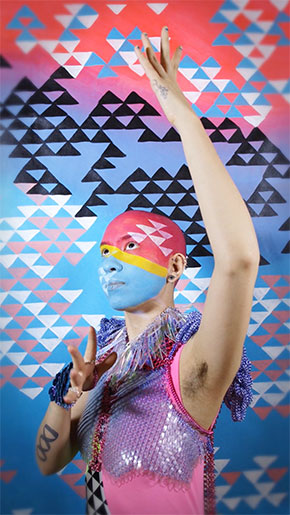 Rebirth garments cinemagraphs
[Eloise Sherrid / United States - edition: 11]
A series of cinemagraphs exploring the idea of "radical visibility" in an ongoing collaboration with the queercrip fashion collective Rebirth Garments and painter Lauryn Welch. Cinemagraphs are artistic GIFs: shot with intentionality and featuring a mostly still image that has pockets of moving video that loop infinitely. Queer, disabled ...
[read more]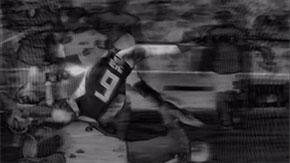 Balling-up
[Michel Pavlou / Norway - edition: 11]
A patchwork of football game scenes at a rhythm of a waltz As long as the ball remains elusive, the bodies fuse together in adversity, become an extension of each other and the harsh duels between the players, turn out to be tender, unrehearsed, lightning choreographies.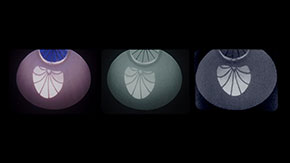 Clarabóia
[Michael Lyons / Japan - edition: 11]
Triptych time lapse of a Porto skylight filmed on separate days using three different Super 8 film stocks. One of the stocks is decades-old Kodachrome, hand-developed using coffee and vitamin C. n.b. This 30s video is intended for continuous looping.

Message4u
[Cecelia Chapman, Halo Svevo / United States - edition: 10]
Message4u considers democracy, technology, and militarized tech corporations controlling knowledge systems, the freedom to communicate, the oracle and computer as repositories of knowledge and prediction, the price of a slave as salt, and the American cup challenger. Halo Svevo track. Jeff Crouch. Christa Hunter. IBM 1956 film On Guard! Prelinger ...
[read more]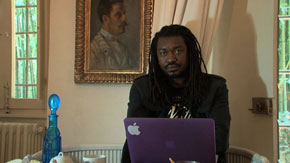 Portrait 127, Makenzy Orcel, writer
[Matilde Gagliardo / Italy - edition: 10]
The portrait of Makenzy Orcel, writer, was shot on the 10th of November 2016, at the Santa Maddalena Foundation (Donnini, Reggello, Florence, Italy), where he was a guest. It is part of a series of 'silent' film Portraits, shot in real time from 2005 to date. I ask people of different ages and professions, to pose for about ten minutes ...
[read more]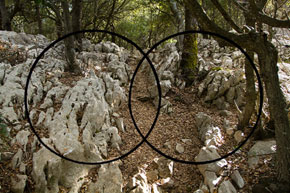 Zona compartida
[Félix Fernández Fernández / Spain - edition: 10]
This video, filmed at the low part of Sierra de Tramontana in Mallorca, is an approach to the unconscious cultural substratum that we all share, which encloses some of the human-being big questions. This space, as Jung said, is filled with an immense variety of symbolic representations, that only through the analysis and study, can be decoded. ...
[read more]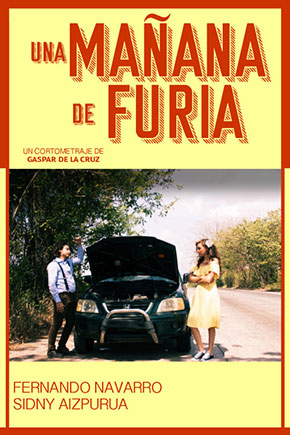 A morning of fury
[Gaspar De La Cruz Rodriguez / Panama - edition: 11]
Failure to achieve time to address an important commitment will make Ricardo wrapped into a series of events that will take it to extreme levels.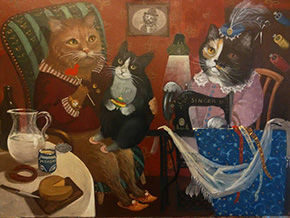 Howling corners
[Lika Sidorova / Russian Federation - edition: 11]
Official music video for a song HOWLING CORNERS, a collaboration between Russian and Ukrainian music projects - For Lunar Dust and VeryLongCat.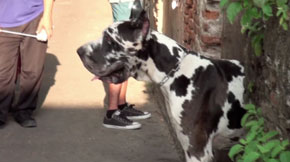 Eareye
[Amorn Harinnitisuk / Thailand - edition: 10]
The film of a happening moment during the shooting a 'Short Film' about an one-armed boy trying to help a blind girl from a big dog.