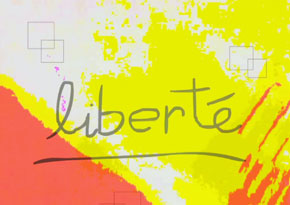 Balfet Benoît
[France - edition: 10]
Benoît Balfet graphiste et plasticien est influencé à ses débuts par la culture urbaine. Via le Sk8 et les débuts du Graff, il découvre et expérimente le dessin. En 1997, Londres sera un voyage où il découvrira les cultures électroniques et un nouvel univers à explorer. Depuis il essaye de trouver une synthèse plastique entre toutes ...
[read more]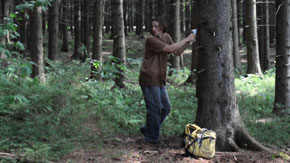 Diego Bonilla
[United States - edition: 10]
Diego Bonilla has used computers for creative purposes since he was very young. Initially, he used his computer knowledge to manage and edit a literary magazine in Mexico City. In these early years, Diego focused on writing short stories and poetry, which were published in several magazines in Mexico (including Playboy). Diego's creativity ...
[read more]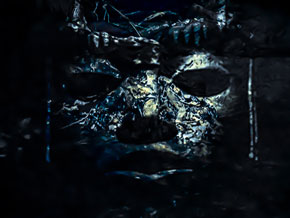 Tiziana Manfredi (OfficinaMamiWata)
[Senegal - edition: 10]
OFFICINAMAMIWATA: collective composed by Tiziana Manfredi and Marco Lena. They have collabors since 2007, the year of their meeting in West Africa during the implementation of a public art project. Following this experience, they decided to settle in the Senegalese capital and to continue their joint research on the creation of images and video ...
[read more]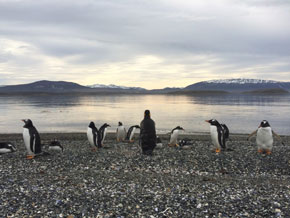 Alp Aslan
[Turkey - edition: 10]
Alp Aslan was born in Ankara in 1973. He completed his studies in Ankara. He took courses of Art History, Sculpture and Film Analysis. He improved his skills, particulary about film production and montage and video art at Middle East Technical University, Audiovisual Research Centre (GISAM). His movies were screened at several international ...
[read more]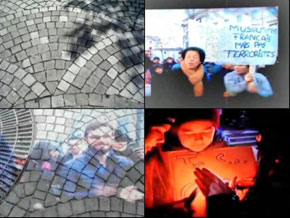 Carlos Alberto Matos Trinidade
[Portugal - edition: 10]
Born in OPorto, 1957. Degree in Fine Arts (Painting) by ESBAP (now FBAUP) in 1981. PHD in Contemporary Art by Universidade de Vigo, Spain (Sculpture Departement, 2014), Scholarship from Fundação para a Ciência e a Tecnologia (FCT) between 2009-2012. He is Auxiliar Teacher at the Escola Superior Artística do Porto (ESAP), being one of its ...
[read more]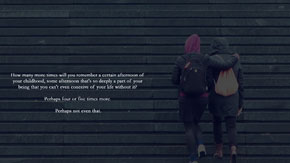 Danilo Stojić
[Serbia and Montenegro - edition: 10]
Danilo Stojić Born 13. 08. 1981. As a start of artistic career I would chose early works on comic books in different d.i.y. publications all over former Yugoslavia, and few of publications I made myself during high school years; also writing graffiti and different street art works that later resulted in video works and in participation in ...
[read more]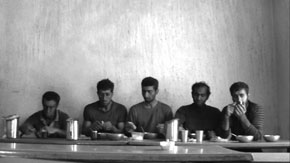 Mehrdad Afsari
[Iran - edition: 10]
Mehrdad Afsari is a photographer, documentary director and video artist. He was born in 1977 in Khoy. He got a B.A. in photography from Art University of Tehran 2000 and M.F.A in photography from Art University of Tehran in 2006. He has been teaching at Tehran Art University for 14 years. He is an honorary member of Iranian Visual Artists ...
[read more]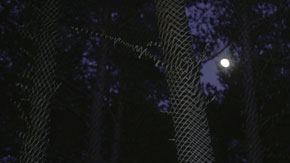 Eric Rossell Vela
[Andorra - edition: 10]
Although I was born and raised in the Andorran Pyrenees, my southern roots make me yearn to seek the balance between sea and mountains. I am passionate about using creative media (such as photography, video, music and installation) as a language to share my ideas and emotions. Each project is a new challenge which wholly awakens, enlivens and ...
[read more]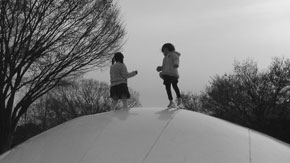 Takayuki Yoshida
[Japan - edition: 10]
Born in 1972, Hokkaido, Japan. Completed graduate studies in sociology at Hitotsubashi University in Tokyo. While working as an office worker, studied filmmaking at the Tokyo Film School and involved in making some documentary films. Worked as a coordinator for an international film festival, Tokyo FILMeX / Talents Tokyo, in 2014. An editor of ...
[read more]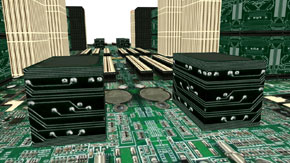 claRa apaRicio-yoldi
[Spain - edition: 10]
claRa is a Spanish Video Artist based in London. She mixes video and animation with painting, found footage, digital collages and programming to create visual poems. She has recently received the Most Promising Video Artist Award in Madatac 07 - Contemporary Audio-Visual & New Media Arts Festival, Madrid, Spain. Her pieces have been awarded ...
[read more]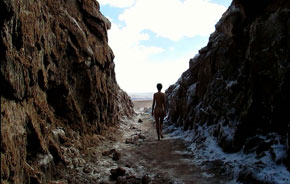 Vallet Aliénor
[France - edition: 10]
Aliénor Vallet (Paris-France) video artist After human sciences and communication studies supplemented by photography and video training courses, Aliénor Vallet made her debut in documentary filmmaking. She develops films and video installations in ARTVIDEO LAB of which she is the artistic director.

Athanasios Alexopoulos
[Italy - edition: 10]
Athanasios Alexo was born in Thessaloniki, Greece. After high school, he worked as assistant photographer in Thessaloniki for two years. In 2009 he enrolled in the Academy of Fine Arts of Brera in Milan to study painting and in 2015 he decided to extend his knowledge in sculpture by undertaking a Masters degree. During his study years, he worked ...
[read more]