Gala Mirissa
[Spain - edition: 11]
My name is Gala, artist of GIF ART based in Barcelona / Reus. I love combining photography and art with moving graphics and creating something that looks alive, great but also unique. Feel the movement as a universal language and the song of our bodies. Work Cinemagraphs, Videoart, photo in movement, Gif Art for paintings, morfings ... ...
[read more]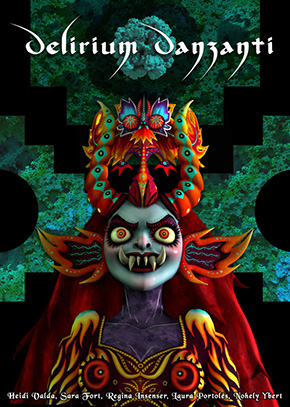 Heidi Valda, Sara Fort, Regina Insenser, Laura portolés, Nohely Ybert
[Spain - edition: 11]
It is an original idea of Heidi Valda Lanza, created as an animated short film together with Sara Fort, Regina Insenser, Laura Portolés and Nohely Ybert, in full collaboration as an artist women team in the Master of Animation of Pompeu Fabra University (Barcelona).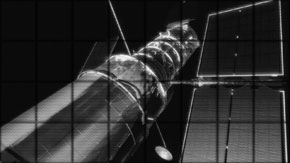 Roelof Broekman
[Netherlands - edition: 10]
Roelof Broekman is a writer, composer and video-artist from The Netherlands. He published a book of poetry, two novels, composed music for national tv and his video's were played at numerous festivals around the world.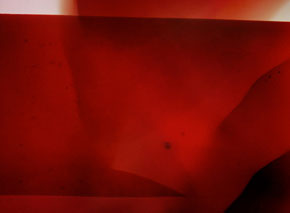 Sheri Wills
[United States - edition: 10]
Sheri Wills is an artist whose work is based in film, video performance, and installation. Her work has been exhibited internationally, including one-person shows at the Director's Lounge in Berlin, the Robert Beck Memorial Cinema in NYC, and The International Experimental Cinema Exposition. Her films have been screened at venues including the ...
[read more]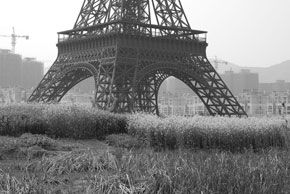 Florent Schwartz
[Taiwan - edition: 10]
Florent Schwartz was born in 1985 in Brittany. Graduated in sculpture at the Art Crafts National School in Paris, he then trained in physical theater (Argentina) and in contemporary dance (Switzerland). He is now evolving on the edge between dance and sculpture, and work in France with Gap the Mind Co. He pursued recently his research in China ...
[read more]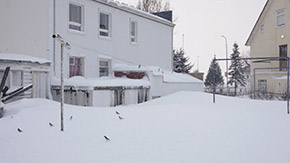 Jolene Mok
[Hong Kong - edition: 11]
I believe everything I see tells me something, but the question remains whether or not I am able to experience and understand it. Seeing should not be about looking for something I want to see, but about the act of looking as an engagement with the world. The rationale behind all of my work is to express my desire to see the world through the ...
[read more]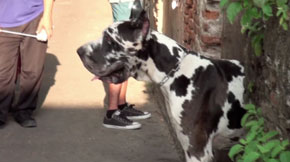 Amorn Harinnitisuk
[Thailand - edition: 10]
Amorn Harinnitisuk was the avant-garde creative director all his 19 years works of TV.Commercial in international advertising agency Saatchi & Saatchi , Ogilvy & Mather. That's inspiration for he devoted himself to nouveau experimental feature film with profoundness content in his short film 'Made in heaven' Special jury prize 6 th World ...
[read more]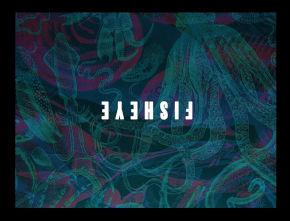 Eli Morin
[Germany - edition: 11]
Eli Morin a filmmaker and artist currently living in Berlin. He is a veteran of the Gutter film program and a founding member of Zeegotoh e.V.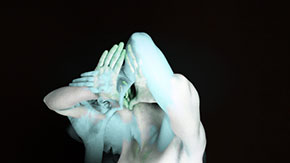 Úrsula San Cristóbal
[Spain - edition: 11]
Ursula is an interdisciplinary artist and researcher based in Barcelona. Her work proposes a meeting point between music, contemporary art and audiovisual language. She is devoted mainly to Live art and low tech video art, addressing issues such as gender violence, migration and subjectivity. Ursula's recent work has been screened in Spain, ...
[read more]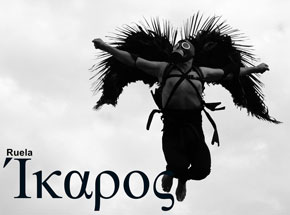 Albano Ruela
[Portugal - edition: 10]
Has several distinctions and awards in photography and video art. Exhibits regularly in painting, sculpture and photography since 1990 to present both on the national scene and internationally. It has regular presence in national and international festivals of experimental cinema and animation in which has also won some awards. Is dedicated ...
[read more]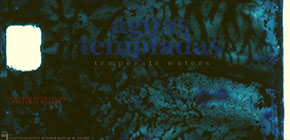 Viktoria Martin
[Argentina - edition: 11]
Visual Artist, Poet, Filmmaker In 2014 he began to venture into the realization of small audiovisual works. In 2017, several works dating from this period are selected to participate in the IV International Film Festival of Asterisco, Argentina, in the Focus section, with a corpus of experimental videos. In 2018 he made his debut as a ...
[read more]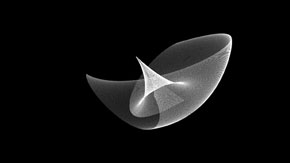 Andrea Leoni
[Italy - edition: 10]
Born in 1971, Andrea Leoni is a painter, musician and video maker. From the beginning of his research in the fields of painting, graphics and digital art, he has been strongly interested in representing microcosms such as dynamic and geometric core elements as well as in exploring the human world, in line with the surrealist lesson. For several ...
[read more]