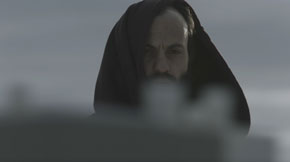 Lívia Pasqual
[Brazil - edition: 10]
Graduated in Audiovisual Performance (Unisinos/Brazil, 2009) Master Degree in Concept Photography and Creation (EFTI/Spain, 2011). In 2012 was among the finalists of Iberê Camargo's foundation scholarship(Porto Alegre, Brazil); was selected for LABVERDE (Manaus, Brazil), a residency program in Amazônia in 2013; in 2014, was selected for a ...
[read more]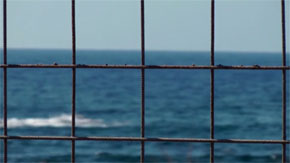 Markus Keim+Beate Hecher
[Austria - edition: 10]
Beate Hecher was born in Austria in 1972. She studied sculpture at the Academy of Fine Arts in Vienna. In addition to her artistic activity, she works as a motion and graphic designer. She lives and works in Vienna. Markus Keim was born in Italy in 1969. He studied history and political science at the University Innsbruck and theater ...
[read more]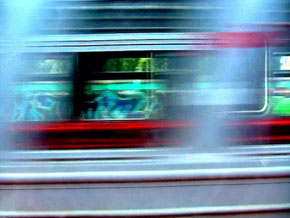 Sami Ala
[Finland - edition: 10]
Sami Ala studied painting, 1998-2002. After he presented his painting in two solo exhibitions. Then he changed his media to video because he felt that it responded better to his ideas. He has written and directed works that deal with death, dreams, religion, and the human subconscious. His works has been exhibited in Finland, private and group ...
[read more]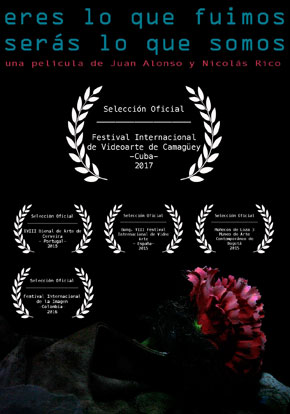 Juan Alonso + Nicolás Rico
[Colombia - edition: 10]
CV NEGRO FELIPE Colective of visual arts make up by the musician NICOLÁS RICO and the visual artist JUAN ALONSO. It was created in 2013 to make videoart pieces. Nicolás Rico Rojas (Bogotá, Colombia, 1980). Audio producer and musician. His work has been done in the fields of performance, composition, arranging, recording, mixing and sound ...
[read more]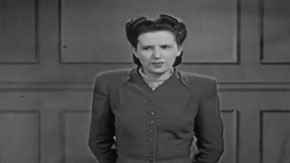 Othniel Smith
[United Kingdom - edition: 10]
I have made a number of films which are mash-ups of public domain video and audio. I am also a writer for television, radio and theatre.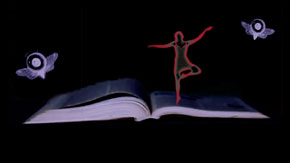 Ajavon Pierre
[France - edition: 10]
Pierre Ajavon was born in Paris in May 66, he is multi-instrumentalist, composer / arranger and sound engineer. Video artist // Experimental shorts & video-sound-digital art creations. Lives and works in Paris. After Sociological studies focused on psychedelic culture (Thesis: 'Influence of the psychedelic movement in contemporary culture'), ...
[read more]
Jingyuan Wang
[United States - edition: 10]
Born in China, Jingyuan Wang is studying Visual Art in Oberlin College, OH. In the summer of 2016, he produces a feature film called Summer Fever. His film career starts in the summer of 2014, he and some friends of him established the film team called Newood. They made a short film named Serendipity and he worked as the Assistant Director of the ...
[read more]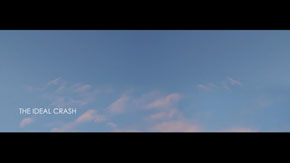 Roberto Voorbij
[Netherlands - edition: 10]
Roberto Voorbij (1974). Lives and works in Amsterdam. Studied at the Utrecht School of the Arts and - as part of an exchange program - at the School of the Art Institute of Chicago, where he was taught by, among others, Iñigo Manglano-Ovalle. For his B.F.A. graduation he was nominated for the 'Prins Bernhard Fund' and the 'Piet Bakker ...
[read more]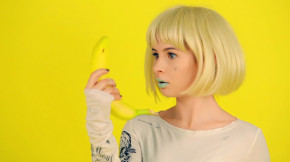 Anna Tsukanova-Kott
[Russia - edition: 11]
written and directed by Anna Tsukanova-Kott produced by Anton Kalinkin, Anna Tsukanova-Kott DoPs Mitya Gorevoy, Timotey Mockus music by Appolo Music sound by Anna Tsukanova-Kott editor Anna Tsukanova-Kott production designers Vlad Ogay, Yuliya Rubens cast: Anna Tsukanova-Kott, Milosh Bikovich, Tasha Alakoz, Aglaya ...
[read more]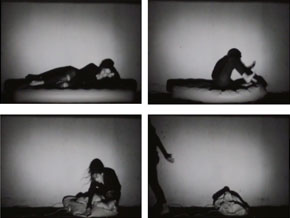 Karissa Hahn
[United States - edition: 10]
Karissa Hahn (b.1992) is a visual artist who uses the mechanical devices of cinema to deconstruct former artifacts by physically transforming celluloid - an osmosis of digital manipulation & optical printing. Her work often employs a series of format transfers to birth digitally-native effects on film and homogenized products which have been ...
[read more]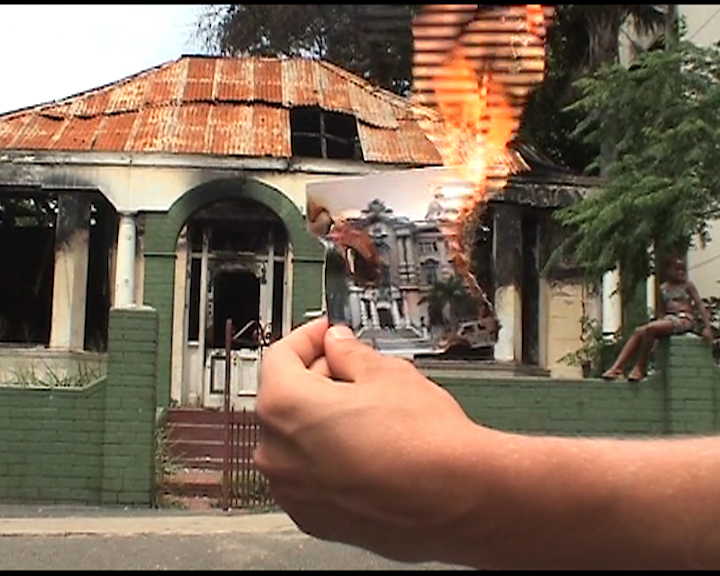 Joacélio Batista
[Brazil - edition: 11]
Lives and works in Belo Horizonte, Brazil. Master in Contemporary Artistic Creation at the University of Aveiro, Portugal. Degree at the School of Fine Arts of the Federal University of Minas Gerais - UFMG. Acts as a Visual Artist, filmmaker and videomaker. His artistic research is done in the noise that emerges from translation attempts that ...
[read more]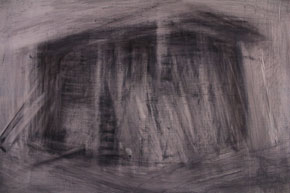 Marijke de Belie
[Belgium - edition: 10]
Trottinette – 2009 Filmpjes experimental – 2010 Acrobate – 2011 Lou 2012 It's Closed 2 – 2015 Exterior – 2015 It's Closed – 2015 Quelques Planches – 2016