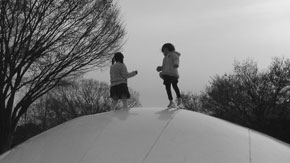 Takayuki Yoshida
[Japan - edition: 10]
Born in 1972, Hokkaido, Japan. Completed graduate studies in sociology at Hitotsubashi University in Tokyo. While working as an office worker, studied filmmaking at the Tokyo Film School and involved in making some documentary films. Worked as a coordinator for an international film festival, Tokyo FILMeX / Talents Tokyo, in 2014. An editor of ...
[read more]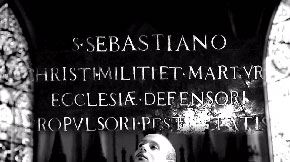 Ian Geike
[Brazil - edition: 10]
FILIPE ROSSATO Bachelor's Degree in Audiovisual Realization. He directed and produced different audiovisual pieces, videoarts, urban interventions and other researches in moving image and sonorities. He has integrated film festivals (Diálogo de Cinema, Perturbe, Cine Esquema Novo, AnimaMundi) and different artistic events (Audiovisual Sem ...
[read more]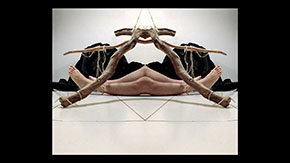 Lorenzo Papanti
[Italy - edition: 11]
Lorenzo Papanti ( 1989 ) is an italian visual artist. His works constitute hypothetical dimensions, hybrid places to experiment and test relationships between different elements. The investigation of the physical and mental space thus represents a constant of his artistic research, aimed at defining and revealing matter and its laws through ...
[read more]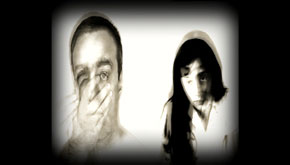 Tahir Ün
[Turkey - edition: 10]
Tahir Un was born in Turkey. He holds a BA degree from Language and History-Geography Faculty of Ankara University, where he studied History of European Arts. He gives lectures in photography in the Communication Faculty of Yasar University, Turkey. Tahir Un is currently active in photography, new media arts and videoart. Also he is ...
[read more]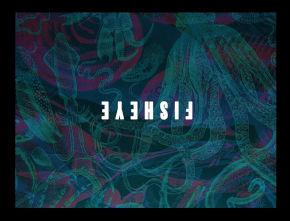 Eli Morin
[Germany - edition: 11]
Eli Morin a filmmaker and artist currently living in Berlin. He is a veteran of the Gutter film program and a founding member of Zeegotoh e.V.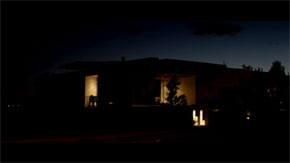 Siegmund Skalar
[Austria - edition: 10]
Siegmund Skalar (born 1986 in Salzburg) Education: Academy of Fine Arts Vienna works with film and photography I'm interested in trying to bend filmic reality and question the conventions of cinematic narration. My works are meticulously staged and often rely on professionals, actors and a detailed screenplay.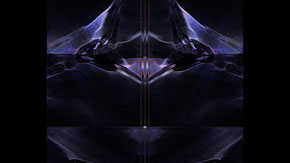 Daniel Carvalho
[Brazil - edition: 10]
Altera is an art collective formed in 2011 by Daniel Carvalho, Marcela Carvalho and José Santos. Altera uses digital medium to embrace motion as the primary content, fusing form and color in "choreographies" trying to push the boundaries of abstract visual art, based on aesthetical criteria. Footage of natural phenomena is used as a primer ...
[read more]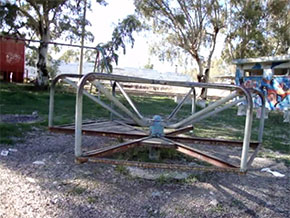 Hara
[Greece - edition: 11]
I was born in Patras, Greece, in 1979. I have studied Fine Arts, graduating with Bachelor (Honors) Degree in Fine Arts and Technology from the Middlesex University of London in 2005. I continued my studies in Graphic Design and Design of Printed and Digital Media in 2007. I have also followed relative seminars, like "Graphic Design and ...
[read more]

Athanasios Alexopoulos
[Italy - edition: 10]
Athanasios Alexo was born in Thessaloniki, Greece. After high school, he worked as assistant photographer in Thessaloniki for two years. In 2009 he enrolled in the Academy of Fine Arts of Brera in Milan to study painting and in 2015 he decided to extend his knowledge in sculpture by undertaking a Masters degree. During his study years, he worked ...
[read more]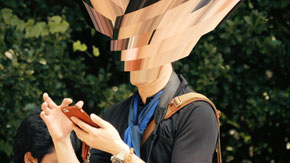 Kotaro Tanaka
[Japan - edition: 10]
Born in Tokyo, Japan in 1979. filmmaker, VJ, part-time instructor of movie in college and university. his works are exhibited in the country and overseas such as image forum festival, international film festival rotterdam and european media art festival.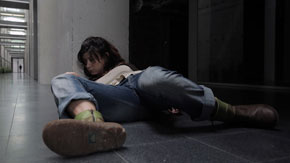 Dave Lojek & Linda Hecquet
[Germany - edition: 10]
Award-winning director and producer Dave Lojek was born in East-Berlin in 1975. He loves shorts and belongs to the most popular directors at over 567 international film festivals. His film catalogue can be browsed here: http://j.mp/APEIRON_FILMS Dave studied English and Culture at Humboldt-University in Berlin. As independent filmmaker and ...
[read more]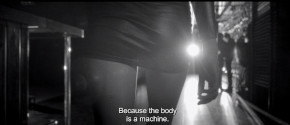 Ekaterina Volovich
[Russian Federation - edition: 11]
Ekaterina Volovich was born on 11.01.1983 in Moscow, Russia. Studied at International Institute of Advertising. Since 2000 worked in cinema as an executive producer and director. In 2017 graduated from German Sidakov Drama School as a film director. FILMOGRAPHY: 2018 - "Machine", art video \ debut 2018 - "Obscurity", short film