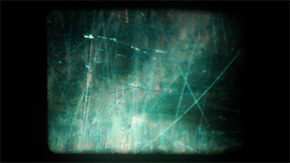 Ricardo Vieira Lisboa
[Portugal - edition: 11]
Ricardo Vieira Lisboa (Lisbon, 1991) holds an undergraduate and master's degree in Applied Mathematics and Computer Science, and a master's degree in Cinema - Directing and Dramaturgy. He works as a film programmer for IndieLisboa and occasionally as a curator for the Calouste Gulbenkian Foundation. He is a film critic for À Pala de Walsh, a ...
[read more]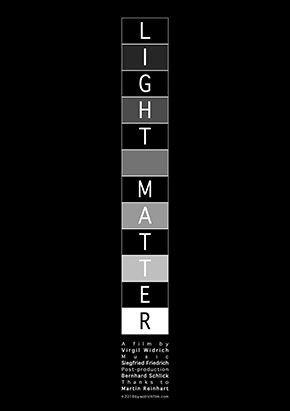 Virgil Widrich
[Austria - edition: 11]
Screenwriter, film director, multimedia artist and professor of "Art & Science" at the University of Applied Arts Vienna. His short film "Copy Shop" was nominated for an Oscar. In total, his work has been awarded more than 130 international awards. Virgil Widrich is involved in a variety of roles as project manager, conceptionalist, exhibition ...
[read more]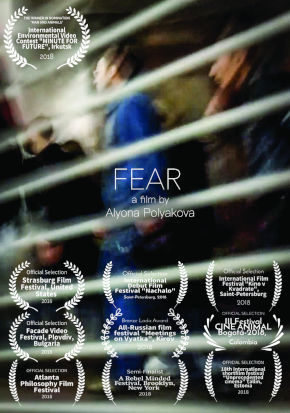 Alyona Polyakova
[Russian Federation - edition: 11]
I was born in Lazarevskoe (Sochi, Black Sea) in 1988, but I lived in Moscow from early childhood. Here I studied in school and then in the state University of Management (The faculty of world economy).  Being at the last years of school I understood that I want to devote my life to cinema. So after graduation from the university (in 2010) I ...
[read more]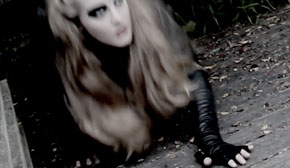 Cecelia Chapman, Blaine Reininger
[United States - edition: 10]
Cecelia Chapman is an American visual artist based in California. Blaine Reininger is an American composer who lives in Greece. Jeff Crouch is a Texas internet artist.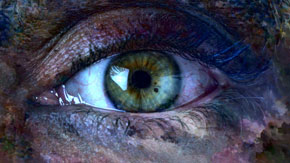 Samuel Bester
[France - edition: 10]
A Franco-German born in Geneva, Samuel Bester was studying in the school of Decorative Arts of Strasbourg in 1992 when he became aware, with the complicity of Jean-François Guiton, of the importance that video will take in his life and in his artistic research. Meetings with Sarkis, Robert Cahen, Jochen Gerz and Harun Farocki nourished his ...
[read more]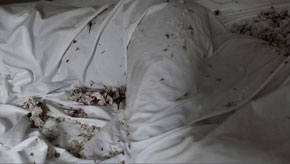 Cecelia Chapman, Sean DC Marquardt
[United States - edition: 10]
Cecelia Chapman is an American visual artist who lives in California. Sean Derrick Cooper Marquardt is a Berlin based American sound artist.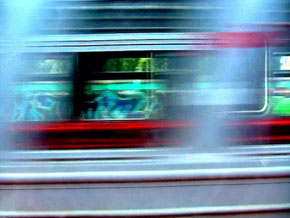 Sami Ala
[Finland - edition: 10]
Sami Ala studied painting, 1998-2002. After he presented his painting in two solo exhibitions. Then he changed his media to video because he felt that it responded better to his ideas. He has written and directed works that deal with death, dreams, religion, and the human subconscious. His works has been exhibited in Finland, private and group ...
[read more]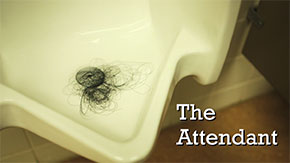 Andrew Belleau
[Canada - edition: 11]
Jay Michano is a film student at Sault College. Humour !!!!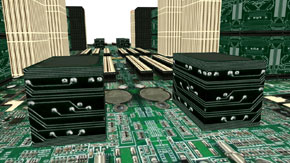 claRa apaRicio-yoldi
[Spain - edition: 10]
claRa is a Spanish Video Artist based in London. She mixes video and animation with painting, found footage, digital collages and programming to create visual poems. She has recently received the Most Promising Video Artist Award in Madatac 07 - Contemporary Audio-Visual & New Media Arts Festival, Madrid, Spain. Her pieces have been awarded ...
[read more]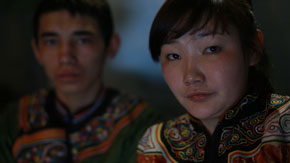 Ivan Golovnev
[Russian Federation - edition: 10]
Graduated from the Omsk State University, History department. Finished college at the Sverdlovsk Film Studio in Ekaterinburg and the Highest Courses of Film Writers and Directors in Moscow. Participant and winner of the International Film Festivals (Berlinale, Oberhausen, etc.)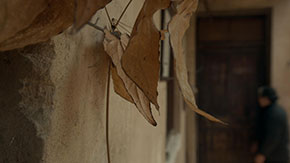 Chen Chen
[China - edition: 11]
Chen Chen is a lecturer in the School of Art and Design at Auckland University of Technology in New Zealand. Her poem films employ the Xiang system (a philosophical and aesthetic system adapted from Chinese poetry) as the central method of making. Her poem films also explore Menglong (the amorphous or enigmatic) as an aesthetic visual style in ...
[read more]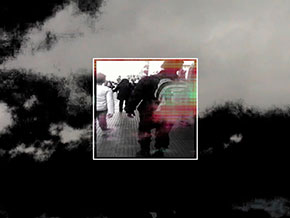 Diego Bernaschina
[Chile - edition: 11]
Bio It's hard of hearing and multifaceted artist as visual artist, designer and teaching. Bachelor of Arts, Design and Education, Professor in Art and Design at the INACAP Technological University of Chile. In 2010 he received FONDART Scholarship, awarded by the Ministry of Culture of Chile, to hold a Diploma in Digital Graphics by the ...
[read more]