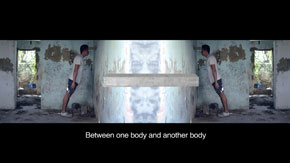 Rogelio Meléndez
[Mexico - edition: 10]
Rogelio Meléndez (Reynosa, Mexico 1988) is a multidisciplinary visual artist covering: graffiti, painting, mural, installation and vídeo. He has displayed his work in solo and group as at the Museum of Contemporary Art of Tamaulipas exhibitions, the International FILE Festival at Sao Paulo, Brazil, in the 8° International Festival "ESPACIO ...
[read more]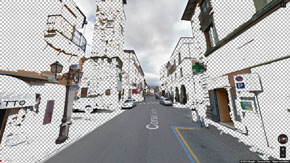 Emiliano Zucchini
[Italy - edition: 10]
Emiliano Zucchini was born in Frascati in 1982, lives and works in Rome. His artistic work ranges from painting, photography, digital art and video art. professional graphic designer, in his artistic work mainly uses the computer graphics, with painting interventions, and manipulated photography as an expressive medium. In recent years his ...
[read more]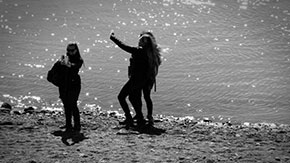 Koldo Almandoz
[Spain - edition: 11]
KOLDO ALMANDOZ. Donostia/San Sebastián, 1973-... 1997 Razielen itzulera 08:00 Fiction 1997 Mon petit, mon amour 04:00 Fiction 2000 A dar ba kar 12:00 Fiction 2002 Belarra 10:00 Fiction 2004 Amuak 09:00 Fiction 2006 Midori 08:00 Fiction 2007 Columba Palumbus 04:30 Fiction 2008 Larunbata ??:?? Documentary 2009 Ahate Pasa 12:00 Mockumentary ...
[read more]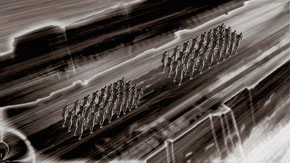 Dean Winkler
[United States - edition: 10]
Co-Director Dean Winkler is a film/television engineer and video artist. An early user of analog video synthesizers, he's built video editing hardware, post production facilities and immersive environments. He's also collaborated on numerous video art projects including: "Tempest" (1980) with Vibeke Sorensen and Tom DeWitt, "Act III" (1983) with ...
[read more]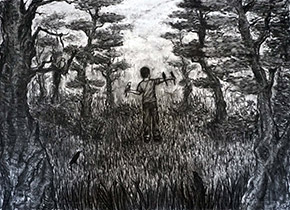 Leo Crane
[United Kingdom - edition: 11]
Leo is co-Founder of Figuration, a studio for visual stories in London. He draws, paints, animates, and leads creative events and masterclasses. He graduated from Bournemouth University with an MA (Distinction) in 3D Computer Animation and an award-winning film for the London Library. He regularly collaborates with cultural and community ...
[read more]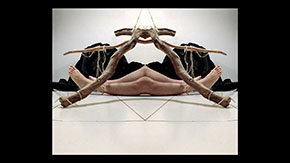 Lorenzo Papanti
[Italy - edition: 11]
Lorenzo Papanti ( 1989 ) is an italian visual artist. His works constitute hypothetical dimensions, hybrid places to experiment and test relationships between different elements. The investigation of the physical and mental space thus represents a constant of his artistic research, aimed at defining and revealing matter and its laws through ...
[read more]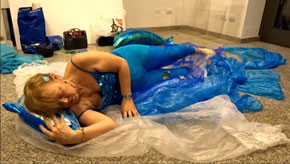 Laura Cristin
[Italy - edition: 10]
Painter and performance artist in the identity of Sheren=a-not-only-human-Siren. Strict connection with the Music and the Time. Latest research includes an autobiographic approach to "the imprinting of freedom" received/lived between 1966-72 from the Basaglia's team&around at OPP of Gorizia, where the 1968 started. Main performances and/or ...
[read more]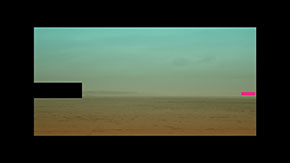 Jerónimo Veroa
[Argentina - edition: 11]
Jerónimo Veroa Argentina, 1977 After studying Industrial Design for some years at the UNLP, I began my training in art, working in different media with which he develops his works and research. In 2018 he received the Scholarship Cercanías Mundo Dios - Fondo Nacional de las Artes. In the context of Camping (2018) I made a talk about ...
[read more]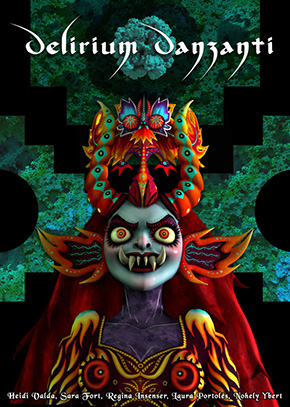 Heidi Valda, Sara Fort, Regina Insenser, Laura portolés, Nohely Ybert
[Spain - edition: 11]
It is an original idea of Heidi Valda Lanza, created as an animated short film together with Sara Fort, Regina Insenser, Laura Portolés and Nohely Ybert, in full collaboration as an artist women team in the Master of Animation of Pompeu Fabra University (Barcelona).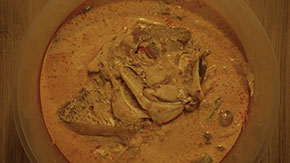 Mathias Choo
[Singapore - edition: 11]
Mathias Choo is an aspiring film maker who is based in Singapore. He is currently pursuing his Major in Film making at Nanyang Technological University, Art Design and Media. Influenced by the Singaporean local culture, Choo seeks to use moving images as a tool to convey dystopic themes in contemporary society. Amongst the various short films ...
[read more]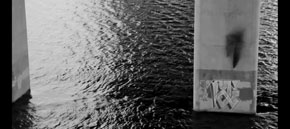 Kira Chesalina
[Russian Federation - edition: 10]
Born 27.09.1988 2015 - "Swedish syndrome" - music video (parody). Director/Editor 2015 - "Fish life" - music video. Director/Editor 2016 - "Eva" - short movie/Drama. Director/Producer 2016 - Moscow New Cinema School/Graduat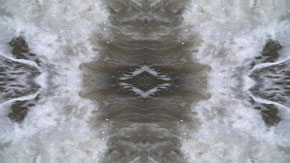 Natalie McKeever
[United States - edition: 10]
My creative practice as a new media artist began with video and animation and has grown to incorporate time-based media as part of larger installations that utilize programming, interactive components, and physical computing. At the core of my work is an interest in what contributes to our sense of self. My work has evolved from a focus on the ...
[read more]