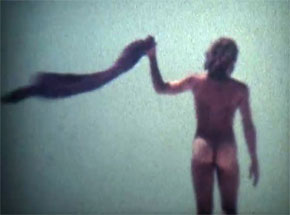 Marcos Bonisson and Khalil Charif
[Brazil - edition: 10]
Marcos Bonisson (b. Rio de Janeiro, Brazil), artist, lives and works in Rio de Janeiro. He learned engraving techniques, drawing and photography at the Escola de Artes Visuais do Parque Lage from 1978 to 1981. He has a bachelor degree in Portuguese Literature and a master degree in Contemporary Art Studies by the Federal University of Rio de ...
[read more]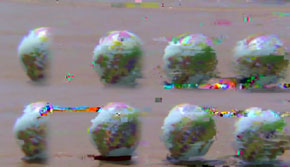 Fernando CLEMENTE
[Spain - edition: 10]
My artistic career began in the School of Art of Zaragoza (Spain), after Humanities had studied in the University. Later continued in Paris with an Audiovisuals. To my return to Zaragoza I guarantee my work in the field of the Videoart. After several years in Madrid, generating audiovisuals and exhibitions, nowadays I live and am worked at ...
[read more]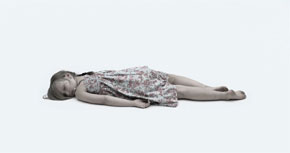 Andreas Mares
[Austria - edition: 10]
1969 born in linz, austria since 1980 drawings 1990 - 2006 paintings with oil/mixed technique 1994 first objects with meat 2006 1st action. since 2007 videos 2016 drawings, objects, actions, videos lives and works in linz, austria exhibitions / festivals Kaunas / Litauen, Kaunas Mene 2016, Sofia ...
[read more]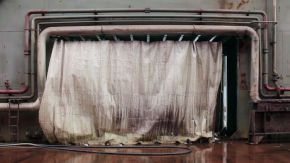 Hatice Duygu Artüz
[Turkey - edition: 11]
Born in Ankara in 1987, after graduating from Adnan Menderes University Textile Department in 2010, graduated from Ankara Gazi University Fine Arts Education Painting department in 2014. Enrolled to Istanbul Marmara University Fine Arts Education masters program with thesis in 2014. She still continues her studies within the masters program.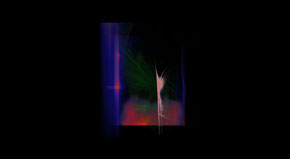 Anabela Costa
[France - edition: 10]
ANABELA COSTA 1958 b. Lisbon, Portugal. Lives in Paris. Visual Artist, studies Fine Arts at Lisbon Fine Arts University (1980) Anabela Costa is a visual artist, her work were subject of several solo exhibitions. From the eighties she became interested and moving progressively ...
[read more]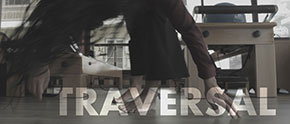 daz disley
[United Kingdom - edition: 11]
UK-based artist working in the fields of video-art, sound, coding, performance for camera and video-dance. My work interrogates time, and our experience of its passage. My background is in music, sound-engineering and facilitation, and I bring these approaches to my work in the visual field. The last five years has seen my work shown as part of a ...
[read more]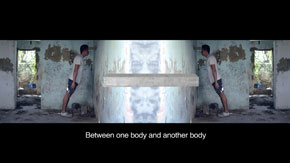 Rogelio Meléndez
[Mexico - edition: 10]
Rogelio Meléndez (Reynosa, Mexico 1988) is a multidisciplinary visual artist covering: graffiti, painting, mural, installation and vídeo. He has displayed his work in solo and group as at the Museum of Contemporary Art of Tamaulipas exhibitions, the International FILE Festival at Sao Paulo, Brazil, in the 8° International Festival "ESPACIO ...
[read more]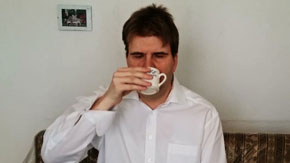 Kuesti Fraun
[Germany - edition: 10]
Kuesti Fraun is an independent German filmmaker and author of multiple award winning short-format stories in text, motion picture and sounds.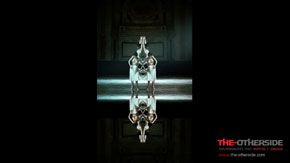 Jayson Tang
[United States - edition: 10]
Jayson Tang received a Bachelors of Honors in Graphic Design at The London Collage of Printing, worked in London before moving out to San Francisco to seek a new life. His experience has taken him Ad agencies to experience design company such as through out San Francisco. His true passion is creating visual cinematic video art pieces. In ...
[read more]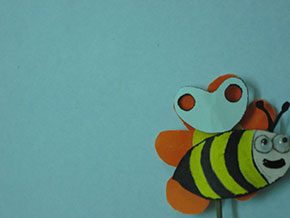 Mohamed Mowafi
[Egypt - edition: 11]
- From Alexandria, Egypt - Holds a B Sc. Engineering from the Department of Mechanical Power Engineering, Faculty of Engineering - Alexandria University then completed Post Graduate studies at the same university. - The first literary spark has started with writing short stories and the theater plays since I was a student ,I wrote two ...
[read more]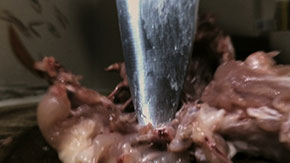 Veronica Sula
[Romania - edition: 11]
Actress/independent artist Education: University of Arts-acting class (licence+master) 2006/2011 Workshops: 2012 March- The Community and Participative Theatre; Jonathan Peterbridge-London Bubble Theatre Company, London, Great Britain, UNATC; Geoff Korf- Cornestone Theatre Company, Los Angeles, USA 2012 June- The Casting Workshop: "The face who ...
[read more]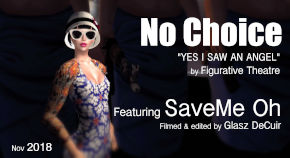 Glasz DeCuir
[Spain - edition: 11]
Glasz DeCuir is the identity as MACHINIMA Director and screenplay writer of Amaya Mendizábal González from San Sebastian, Basque Country, Spain. Fine Arts Professional who explores New Media Art ways on Digital Cinema since 2009.