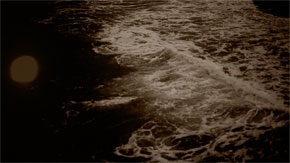 Lingyun Zheng
[China - edition: 10]
Lingyun Zheng is a filmmaker born and raised in China. With years of hands-on experience, she is determined to explore the new meaning of Chinese culture in global cultural environment. Her works are inspired by her intercultural experience in China and the US, combining authentic life, fantastical elements and political critique. She's ...
[read more]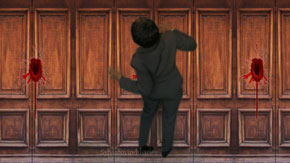 Sylvia Toy
[United States - edition: 10]
Sylvia Toy is an actor and video artist/filmmaker. She has exhibited performance art movies internationally since 2008. Since 2013, she has specialized in splitscreen/greenscreen. She creates soundscapes using noise in her immediate environment. She is a classically trained singer and also incorporates vocalization into her soundscapes.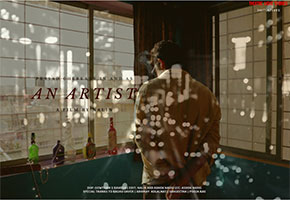 Nalin Kumar
[India - edition: 11]
Myself Nalin Kumar, my 5 years of journey in theatre and films has seen me acted in 12 plays and over 70 shows with different theatre groups in india. Directed 3 plays, Acted as one of the lead in a kannada feature film which Is under post production, acted in one short films and few concept based videos and experimental short films. worked as AD ...
[read more]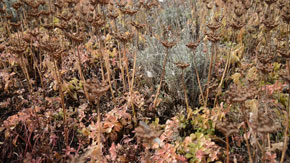 Greg Hayes
[United States - edition: 10]
Greg J. Hayes is a visual artist committed to building a more complex photographic idea. His art practice, based on the idea that art making is a way of thinking, engages questions about the conditions of perception, and insistently investigates the resonance of time and experience. His conceptual goals largely determine the form of his artwork, ...
[read more]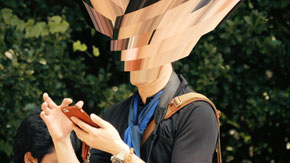 Kotaro Tanaka
[Japan - edition: 10]
Born in Tokyo, Japan in 1979. filmmaker, VJ, part-time instructor of movie in college and university. his works are exhibited in the country and overseas such as image forum festival, international film festival rotterdam and european media art festival.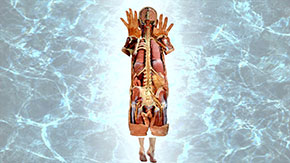 José Ramón da Cruz
[Spain - edition: 11]
(Tánger, 1961) Spanish filmmaker, documentary maker and video artist. In 1978, he founds the experimental group TAU, and begins his career between film, video art and television. In the 80s and 90s he collects several awards in films festivals such the International Video Festival Madrid, the Biarritz FIPA or the International TV Festival New ...
[read more]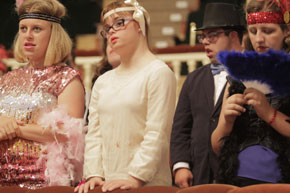 Reyes Caballero
[Spain - edition: 10]
Born in the city of Alicante in 1959, the daughter of a marriage of Phoenician and Arab roots, during her youth, she firmly refused to be a slave to the society that flooded her surroundings, rebellious and playful among men, among whom she clearly saw the freedom And her price, her frustration not to have been a great dancer, as in her other ...
[read more]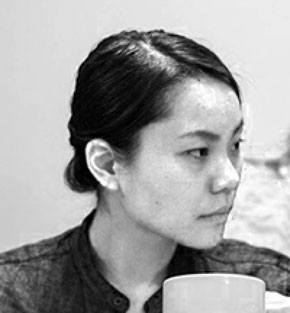 Yuyen Lin
[Germany - edition: 10]
Born 13 December 1987 in Taichung, Taiwan 2013 study in Art acadiemy Cassel, Germany 2011 Bachelor Degree of Fine Art , Taipei National University of The Arts Price and participated Festivals 2015 Kassel: Das Dok-Fest Kassel Film-Festival 2011 Taipei: participated an "Poetry A+ccessible" 2010 Taipei: ????- competition 2009 Taipei: ...
[read more]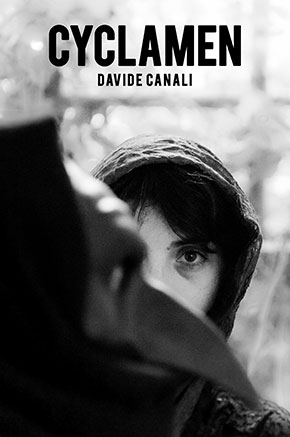 Davide Canali
[Italy - edition: 11]
BIOGRAPHY Davide Canali was born in Anagni in 1981. His predisposition for art studies led him to attend the Academy of Fine Arts in Frosinone, where he graduated in 2004 with a thesis on Theory and the mass-media approach in relation to the art world. Although his main interest is directed towards photography and video, he studied sculpture ...
[read more]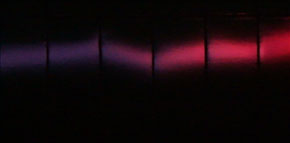 Thomas C. Chung
[Australia - edition: 10]
Born in Hong Kong in 1981, Thomas C. Chung is an artist based in Sydney, Australia. In 2004, Chung completed his BFA at the College of Fine Arts at the University of New South Wales. Since 2008, Chung has exhibited in twelve solo exhibitions, and participated in the 2nd Land Art Biennial Mongolia. In 2012 Chung exhibited at the Mongolian ...
[read more]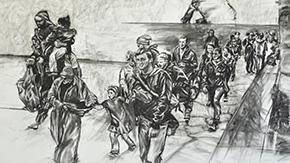 Evelyn Kreinecker
[Austria - edition: 11]
Evelyn Kreinecker Regisseur, producer, artwork Born 1971 in Grieskirchen, Austria Lives and works as a freelance artist in Prambachkirchen, Austria Her work ? which includes painting, drawing, prints and animated film ? reflect the coherences of human existence, exploring the space between public and privacy. films: Flucht , 2:38min, 2015 ...
[read more]
Felice Hapetzeder
[Sweden - edition: 11]
Born in Stockholm 1973, Hapetzeder is a video artist with MFA degree from Konstfack Fine Arts at Konstfack College of Art, Crafts and Design 2002. He is interested in cultural heritage production and manipulation of collective memory and oblivion. Much of his work can be read as expressing a marginal voice; art as an independent channel outside ...
[read more]