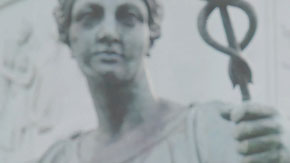 David Anthony Sant
[Australia - edition: 10]
Born in 1968, Sydney, Australia. My film making achievements are recognised within a significant number of International film making collectives who regularly screen and showcase my work. The films I have directed and produced combine experimental visuals with experimental sound. A subject that re-occurs in many of my films is the experience of ...
[read more]
Candela Del Valle
[Argentina - edition: 10]
Born in Mar del Plata, Argentina. Actually lives and works in Buenos Aires. She has a bachelor degree in Fine Arts from University of La Plata. She has developed different courses and workshops with artist and filmmakers such as Ana Gallardo, Matias Piñeiro , Eduardo Carreras, Daniel Joglar, Alfredo Srur. Her videos have participated in ...
[read more]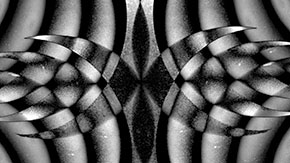 Katherine Balsleyy
[United States - edition: 11]
Kate Balsley was born into a family of artists and had an interest in cinema from a young age. After graduating with a BFA in film production and studies from the University of Wisconsin-Milwaukee, she lived briefly in New York City before earning an MFA in mass communication and media arts from Southern Illinois University-Carbondale in 2009. ...
[read more]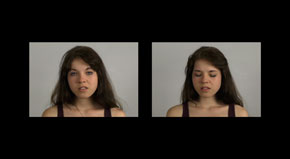 Christoph Korn
[Germany - edition: 10]
Christoph Korn studied Political Science, Philosophy and Pedagogics in Frankfurt upon Main at the Johann Wolfgang von Goethe University. In the 1980's, he was involved in political contexts and worked with street children in Rio de Janeiro and Sao Paolo in the context of a liberation theological project in 1988 and 1989. At the ...
[read more]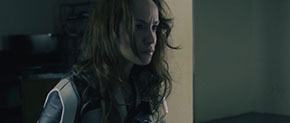 Caio Cortonesi
[Brazil - edition: 11]
The grandson of a movie theater proprietor from the Golden Age, Brazilian filmmaker Caio Cortonesi developed a profound passion for cinema throughout his life. A graduated designer, he became widely known as a music producer, being one of the top Brazilian professionals in the rock field. He spends his time between his recording studio, where he ...
[read more]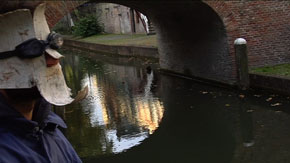 Hans de Wolf
[Netherlands - edition: 10]
A visual artist using several media, like sculpture, music animation, video, and more. I like to use art as a bridge which connects people with their environment and the material with the non-material world. The good thing about video is that it offers the possibility to use many techniques at the same time. The short video 'how are you' is in ...
[read more]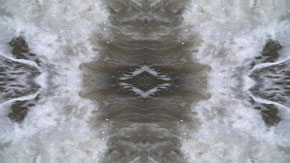 Natalie McKeever
[United States - edition: 10]
My creative practice as a new media artist began with video and animation and has grown to incorporate time-based media as part of larger installations that utilize programming, interactive components, and physical computing. At the core of my work is an interest in what contributes to our sense of self. My work has evolved from a focus on the ...
[read more]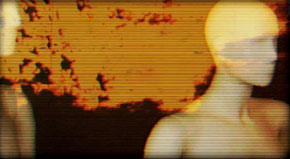 Francesca Bonci
[Italy - edition: 10]
Collaborations with bands and musicians from different countries. Not a filmmaker in the usual sense, but a 360 ° artist who is pursuing a personal artistic next to video art, also using analog and improvised instruments, then shaping the digital material. Videos that look like Visuals, decontextualized. saturated and deep colors that become ...
[read more]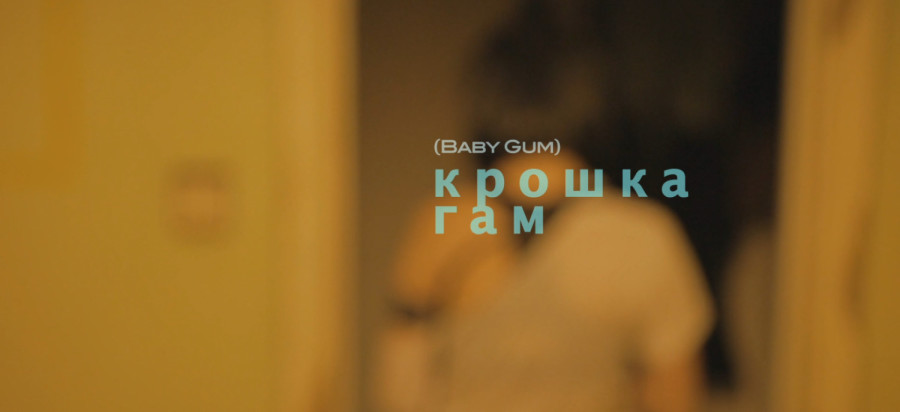 Uriel Jaouen Zrehen
[France - edition: 10]
"Doing well with nothing, doing better with little, but doing it now" This motto is the one of the International Kino Movement, where I have been able to test my cinema on the patchwork screens of several countries, surrounded by artists and other explorers from all over the world. This pro active spirit invites to make movies for pleasure ...
[read more]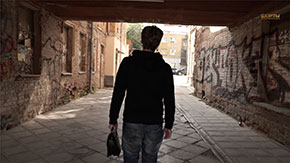 Maxim Ustyuzhaninov
[Russian Federation - edition: 11]
Beginner director. I was born and live in the city of Yekaterinburg, Russian Federation. Interests: music (especially folk, ethnic music), chess; architecture, and, of course, cinematography. Filmography: 2012 - "Hero" (directed by Vladimir Laptev) - assistant director, actor; 2013 - "Midnight of Saint Roch" - director, screenwriter, ...
[read more]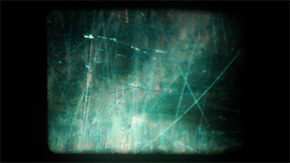 Ricardo Vieira Lisboa
[Portugal - edition: 11]
Ricardo Vieira Lisboa (Lisbon, 1991) holds an undergraduate and master's degree in Applied Mathematics and Computer Science, and a master's degree in Cinema - Directing and Dramaturgy. He works as a film programmer for IndieLisboa and occasionally as a curator for the Calouste Gulbenkian Foundation. He is a film critic for À Pala de Walsh, a ...
[read more]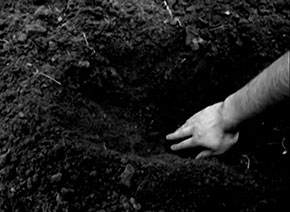 Gregor Nadzam
[Slovakia - edition: 11]
Slovak photographer, videoartist and director. Education: Academy of Fine Arts in Banská Bystrica, Department of Intermedia and Digital media, at Bachelor's degree level study program Audiovisual media/Intermedia and digital media, At Master's degree level study program Free fine arts