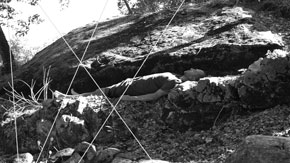 Eduardo Herrera
[Argentina - edition: 10]
Fine Art Accademy of Rome– Sculpture Visual Art institute Antonio Berni (Buenos Aires) Istituto G.Ballardini Ceramics institute– Faenza Condorhuasi Institute's holistic ceramics and shamanic course– Buenos Aires 2011 57° Mostra Premio Faenza – MIC – Faenza 2014 Festarte Videoart Festival – Home Theatre 2015 Storie! il Resto ...
[read more]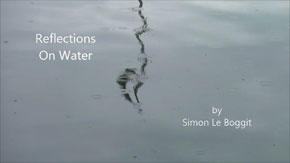 Simon Le Boggit
[United Kingdom - edition: 10]
Simon Le Boggit is a multimedia artist living and working in Lincolnshire, UK. Simon's recent focus has been on the perception of "meaning" in chaos. This has ranged from the development of abstract paintings, through experimental video, to textured drone walls of sound and the creation of emotional algorithmic music distilled from ...
[read more]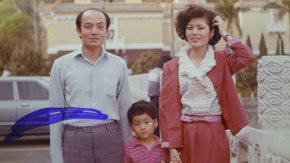 Chun-yu Liu
[United Kingdom - edition: 10]
Chun-yu Liu (born in Taipei, Taiwan, lives in London, UK) is a visual artist working with moving image. Liu has exhibited and screened her work internationally, including at the ICA London, MK Gallery, UK Young Artist Festival, Goethe Institute Lisbon, British Council Hong Kong, Minsheng Art Museum Beijing and Taipei Intl Video Art Exhibition. ...
[read more]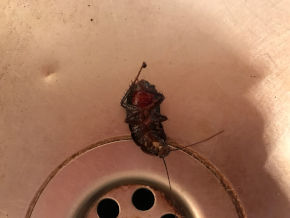 Sinasi Gunes
[Turkey - edition: 11]
Güneş was born in 1968 and lives & works in Istanbul. Having completed his Master at Marmara University, Fine Art Faculty, Department of Painting in 1992, he works across different disciplines such as installation, painting, video art, mail art, street art, sculpture and photography. He exhibits his works internationally, nationally, and in ...
[read more]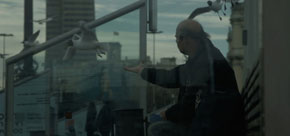 Ana Puit Juste
[Spain - edition: 10]
SHORTS A new ball (2006). Written and directed by Porcelain dolls (2008). Written and directed by A toy world (2010). Written and directed by audiovisual stories: UTOPIA, MEMORY LIKE A DREAM, SUBMARINE AND WHERE IS MY MIND (2014) Making and edition. Feature scripts La Barca (latest version 2012). The last dance (first version 2013).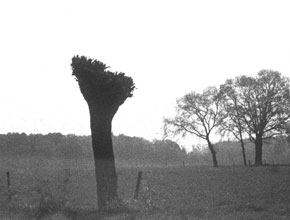 Alexei Dmitriev
[Russian Federation - edition: 10]
Since I was a little girl my dream was to star in an experimental film.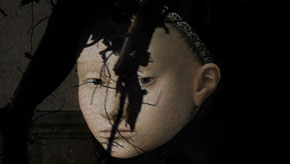 Wickmann Inés
[Colombia - edition: 10]
Inés WICKMANN was born in Bogota, Colombia. She graduated from Universidad Javierana with a BA in Interior Design and a BA in Plastic Arts at Universidad Nacional, Bogota. Later on, Inés earned a Master in Visual Arts and New Media at the University of Quebec (UQAM), Canada. While in Colombia, she studied music and created the program « ...
[read more]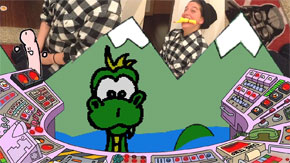 Sandra Araújo
[Portugal - edition: 10]
♪♪┌|∵|┘ MILANO PU$HEEN & COCA feat. M¥SS KETA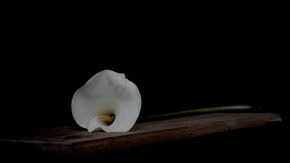 Cristina Pavesi
[Italy - edition: 10]
Cristina Pavesi was born in Milan, Italy where she lives and works. She graduated at Fine Arts Academy of Brera in Milan. Since 2002 she has produced short videos that have been screened internationally in public spaces, art galleries and video festivals included: FILE 2016, Sao Paulo, A court di donne, Pozzuoli Napoli, 28th Festival Les ...
[read more]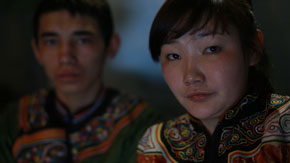 Ivan Golovnev
[Russian Federation - edition: 10]
Graduated from the Omsk State University, History department. Finished college at the Sverdlovsk Film Studio in Ekaterinburg and the Highest Courses of Film Writers and Directors in Moscow. Participant and winner of the International Film Festivals (Berlinale, Oberhausen, etc.)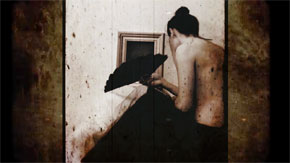 Fenia Kotsopoulou
[Greece - edition: 10]
Fenia Kotsopoulou is a cross-disciplinary artist based in the UK, whose practice encompasses performance art, dance, video and photography. She holds a Master of Fine Arts from the University of Lincoln, and she studied dance at the National Dance Academy in Rome. Pivotal topics of her rhizomatic practice include: the body as a site of ...
[read more]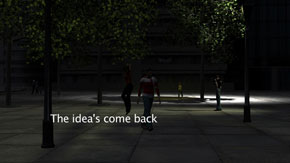 Henry Gwiazda
[United States - edition: 10]
Henry Gwiazda is a new media artist/composer whose artistic trajectory has taken him from sampling, sound effects, and immersive technologies to his current work with new media. This new work is a comprehensive artistic approach that has resulted in work that is multimedia in nature and focused on movement. Gwiazda's works are regularly screened ...
[read more]