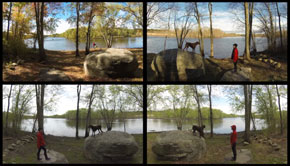 Madeleine Altmann
[United States - edition: 10]
Starting off in photography and film, Altmann moved on to television, interactive telecommunications and video art. Born and raised in Brazil and England, she moved to the USA to attend Hampshire College for undergraduate studies in film and video. Altmann went on to receive a Masters of Fine Arts Degree from The San Francisco Art Institute and a ...
[read more]
Gala Mirissa
[Spain - edition: 11]
My name is Gala, artist of GIF ART based in Barcelona / Reus. I love combining photography and art with moving graphics and creating something that looks alive, great but also unique. Feel the movement as a universal language and the song of our bodies. Work Cinemagraphs, Videoart, photo in movement, Gif Art for paintings, morfings ... ...
[read more]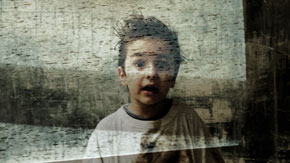 Ana Dévora
[Spain - edition: 10]
BIO Ana Dévora was born and raised in Madrid, Spain. Ms. Dévora earned a Bachelor's degree in Fine Arts, specializing in Photography from the University Complutense of Madrid, a Master Degree in Cinematography at Shot Acdemy In Rome (I), and post-graduate in Expanded Cinematography by the Global Cinematography Institute in Los Angeles ...
[read more]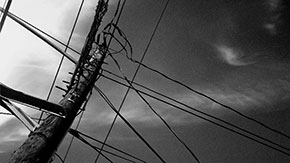 Simon Šerc & Martina Testen
[Slovenia - edition: 11]
Martina Testen works in the field of video and contemporary art practices. Her artwork incorporate various aspects of digital video and photography into projections, while maintaining a focus on the conceptual aspects of defining moments in time. Recently Martina participated at the festival Numerique e Poetique in France, Videofestival Natures ...
[read more]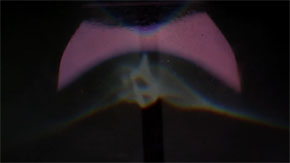 Vera Sebert
[Austria - edition: 10]
*1987, Freiburg im Breisgau, Germany 2007-2015 Fine Arts at Braunschweig University of Arts and Academy of Fine Arts Vienna. Final Degree Meisterschülerin. 2015 Language Arts at University of Applied Arts Vienna, DAAD Scolarship Erasmus+ for Grad- uates. 2016 Projectassistance StudioOne Vienna. 2017 Artist residency at Schöppingen, Germany.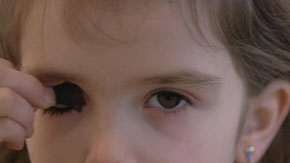 Harm Van den Berg & Pepe Smit
[Netherlands - edition: 10]
Harm van den Berg (1970) is an artist who lives and works in Amsterdam The Netherlands. He received his BA from the Gerrit Rietveld Academy in Amsterdam in 1996. As a sound artist he investigated for ten years the boundaries between image and language in different forms of representation like film musical performances installations and CD's. He ...
[read more]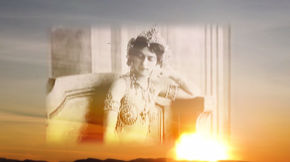 Larsen Rasmussen
[United States - edition: 11]
Al Larsen is an artist. He is a media artist working in performance, sound and physical computing. His work engages ideas of public space, participatory culture and embodied interaction. His teaching and research draws on a deep background in DIY (do it yourself) culture including independent publishing, studio recording and performance. Lately ...
[read more]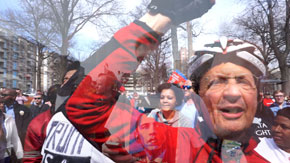 Zlatko Cosic
[United States - edition: 10]
Zlatko Ćosić is a video artist born in Banja Luka, Yugoslavia. Ćosić's work spans from short films, video, and sound installations to theater projections and live audio-visual performances. The themes of his work often relate to issues of identity, immigration, and the complexity of living in a new environment, concentrating on the necessity ...
[read more]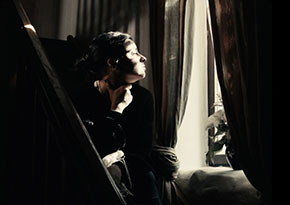 Adrià Guardiola Rius
[Spain - edition: 11]
ADRIÀ GUARDIOLA RIUS (Barcelona, SPAIN, 1990). He studied Cinematography at ESCAC and combines fiction and documentary photography with audiovisual production.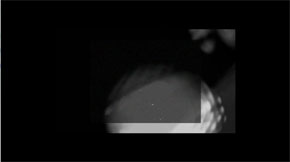 Theodora Prassa
[Greece - edition: 10]
Theodora Prassa is born in Volos, Greece in 1993. She lives and works in Thessaloniki, Greece. She studies in the School of Fine Arts, Faculty of Fine and Applied Arts Aristotle University of Thessaloniki. She has participated with the Erasmus Program in the Hildesheim University of Germany (Summer Semester 2014) Recent group exhibitions: ...
[read more]

Barret Clemence BTD
[France - edition: 10]
Clémence B. T. D. Barret is a self- taught French artist based in Asia. Intimacy, the quest for a better life, belonging, identity, and migration are some favorite notions she has been exploring. She has often used her own experiences as filters to enter into, explore and understand these notions in new geographies and communities. Her ...
[read more]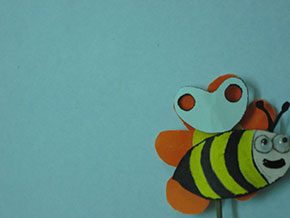 Mohamed Mowafi
[Egypt - edition: 11]
- From Alexandria, Egypt - Holds a B Sc. Engineering from the Department of Mechanical Power Engineering, Faculty of Engineering - Alexandria University then completed Post Graduate studies at the same university. - The first literary spark has started with writing short stories and the theater plays since I was a student ,I wrote two ...
[read more]