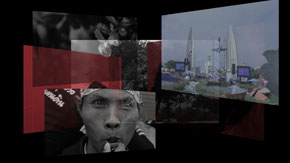 Manasak Khlogchainan
[Thailand - edition: 10]
Statement After 4-5 years passed, Many events claim me to recall a history of Thai society again, include a social structure which participates with government and also a reflect of political struggle for a long time. So, I decided to rearrange a trace of political events which that I try to portray my images for Thai society. In terms of a ...
[read more]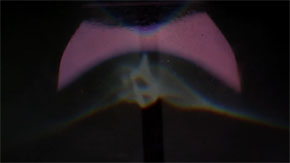 Vera Sebert
[Austria - edition: 10]
*1987, Freiburg im Breisgau, Germany 2007-2015 Fine Arts at Braunschweig University of Arts and Academy of Fine Arts Vienna. Final Degree Meisterschülerin. 2015 Language Arts at University of Applied Arts Vienna, DAAD Scolarship Erasmus+ for Grad- uates. 2016 Projectassistance StudioOne Vienna. 2017 Artist residency at Schöppingen, Germany.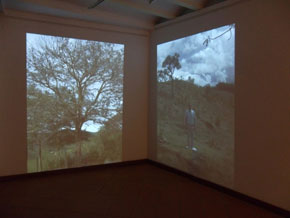 Joao Wesley de Souza
[Brazil - edition: 10]
Vive em Ibitirama e trabalha em Vitória ES. / vive en Ibitirama y trabaja em Vitória / Live in Ibitirama and works in Vitória, ES. Formação (acadêmica) / Formación / Education Doutorando em Arte Contemporânea, Universidad de Granada, UGR, Espanha. Máster, Produción e Investigación en Artes, Universidad de Granada, UGR, Espanha. ...
[read more]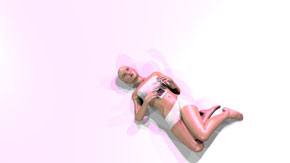 Sandrine Deumier
[France - edition: 10]
With her dual philosophical and artistic training, Sandrine Deumier constructed a multifaceted poetry focused on the issue of technological change and the performative place of poetry conceived through new technologies. Using material from the word as image and the image as a word vector, she also works at the junction of video and sound poetry ...
[read more]

Katina Bitsicas
[United States - edition: 10]
Katina Bitsicas is a new media artist who utilizes video, photography, and performance in her art works. Her works explore the effects of crime, traumatic personal events, and architectural containments on the human psyche. By dissecting the victim-perpetrator dichotomy as well as the impact of imprisonment, whether it is in a jail, asylum, ...
[read more]
Bob Georgeson
[Australia - edition: 11]
Born: Adelaide South Australia 1950 Art education: Melbourne State College, Victorian College of the Arts, Deakin University. Art related occupations: Set design, display artist, art teacher, graphic, web and information design, visualization consultant. Exhibitions: Experimental Video, Exchange Gallery, Bloomsburg, Pennsylvania, 2018 ...
[read more]
Edie Katz
[Romania - edition: 11]
Edie Katz is my pen name. I am a student at a film faculty. I am a director and screenwriter, but I can easily film or edit by myself, as you can see from my short experimental films. In present, I work at some documentaries and write my first long-length psychological thriller script.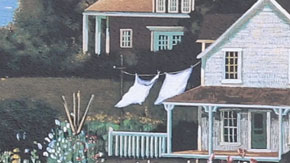 Grace Mitchell
[United States - edition: 10]
Grace Mitchell is a video artist whose work is often inspired and facilitated by writing and language (body-language, spoken language, and other communicating forms). Dialog, in her films, functions much like how talking to yourself does: it lingers, disagrees; it's sporadic and disjointed; rarely concludes. She has presented her videos and ...
[read more]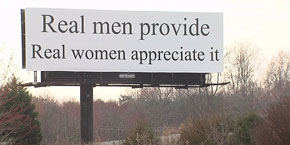 Yuri Goodart
[United States - edition: 10]
My name is Yuri-G, I am an artist currently living in North Carolina. I'm a Pisces sun Libra moon I love dancing, love, and social emancipation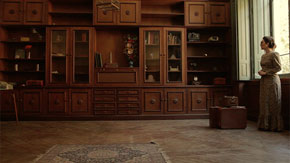 Marcia Beatriz Granero
[Brazil - edition: 10]
Marcia Beatriz graduated in Visual Arts from Belas Artes São Paulo (Brazil), city where she lives and works. Her projects explore the creation of a character, recorded in videos and photographs. Jaque Jolene is the center of the work, a personality meticulously constructed and interpreted by the artist. Solo Exhibitions and special ...
[read more]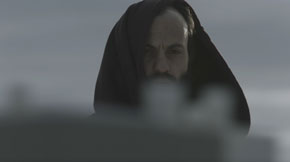 Lívia Pasqual
[Brazil - edition: 10]
Graduated in Audiovisual Performance (Unisinos/Brazil, 2009) Master Degree in Concept Photography and Creation (EFTI/Spain, 2011). In 2012 was among the finalists of Iberê Camargo's foundation scholarship(Porto Alegre, Brazil); was selected for LABVERDE (Manaus, Brazil), a residency program in Amazônia in 2013; in 2014, was selected for a ...
[read more]

Athanasios Alexopoulos
[Italy - edition: 10]
Athanasios Alexo was born in Thessaloniki, Greece. After high school, he worked as assistant photographer in Thessaloniki for two years. In 2009 he enrolled in the Academy of Fine Arts of Brera in Milan to study painting and in 2015 he decided to extend his knowledge in sculpture by undertaking a Masters degree. During his study years, he worked ...
[read more]