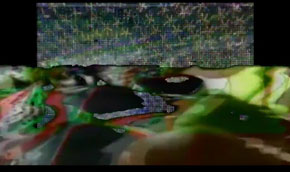 Damian Lintell-Smith
[United Kingdom - edition: 10]
I make experimental visual/audio using rewired/circuit bent video equipment, I have performed in many countries inc – usa, sweden, greece, ireland, japan....I have made many video devices to create different random effects, I have had video art shown in Tate Britain, Miami New media festival, Muslab Festival London among others.     I ...
[read more]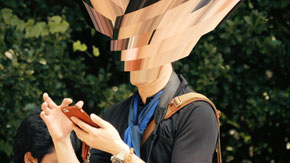 Kotaro Tanaka
[Japan - edition: 10]
Born in Tokyo, Japan in 1979. filmmaker, VJ, part-time instructor of movie in college and university. his works are exhibited in the country and overseas such as image forum festival, international film festival rotterdam and european media art festival.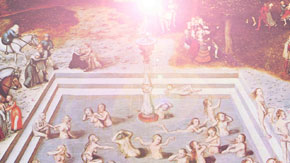 Sikarnt Skoolisariyaporn
[Thailand - edition: 10]
Sikarnt makes art in the state of weightlessness; calculates occult mathematic; practices spinning and falling (level 2.6)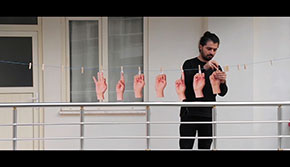 Hamza Kirbas
[Turkey - edition: 11]
Hamza Kırbas was born in Batman (1992). In 2013 he entered Batman University Fine Arts Faculty Painting Department. (2015-2016) Using the Erasmus Student Exchange program. He continued his education at the University of Silesia Faculty of Fine Arts, Graphics Department, Poland. He was a Nominee at the 2018 Blooom Award Art. His work was included ...
[read more]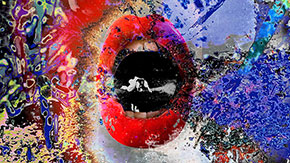 Pierre Ajavon
[France - edition: 11]
Pierre Ajavon is a video artist, composer, musician, and a sociologist whose main area of research was a psychedelic movement and its cultural impact, Pierre Ajavon moved into video art when he saw the possibility of bringing the sound and moving image together. He produced many experimental short films which he filmed, edited, and provided with ...
[read more]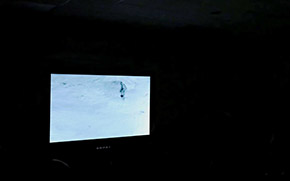 Niccolò Masini
[Italy - edition: 11]
Niccolò Masini is an Italian Multidisciplinary Artist and Illustrator. Masini's artworks lay in the realm of narrative and craft, but also poetry and anthropology. It guides both its creator and audience through an engaging narrative of methods, voices, views, and perspectives. Questioning the fundamentals and the hidden rules the concept of ...
[read more]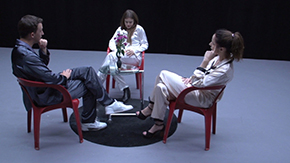 David Huston
[Germany - edition: 11]
Zimmer - 2018 Yum Yum - 2014 Big Blind - 2014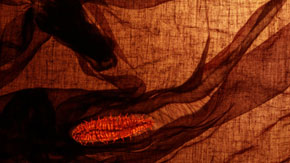 Ying-Fang Shen
[United States - edition: 10]
As a Taiwanese independent filmmaker with advanced training in ink painting and digital art, Ying-Fang Shen's work reflects experiments in painting, illustration, digital filmmaking and animation that are heavily influenced by the handmade aesthetics of traditional East Asian art and Taoist philosophy. Shen practices digital art with the ...
[read more]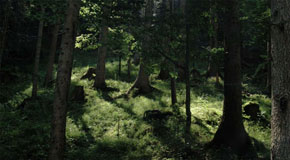 Daniele Zoico & Antonella Campisi (DANTO)
[Italy - edition: 10]
Danto begins to work in 2012 from the connection of Antonella Campisi with Daniele Zoico, with the aim of investigate the narrative shape with the production of radiodramas, short movies and books.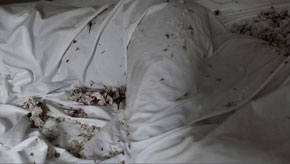 Cecelia Chapman, Sean DC Marquardt
[United States - edition: 10]
Cecelia Chapman is an American visual artist who lives in California. Sean Derrick Cooper Marquardt is a Berlin based American sound artist.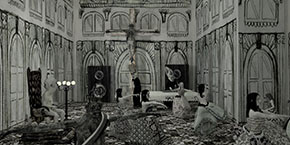 Jan Moravec
[Czech Republic - edition: 11]
ID:MORA is Czech video artist Jan Moravec, who's now based in Barcelona. He's collaborated with musicians Meneo, Chevron, Otto von Schirach and UK bass DJs Matta. His video creations have been seen at festivals worldwide and he worked closely with Berlin based music label Ad Noiseam Records. As a Vj he synchronizes 2D animation, 3D and ...
[read more]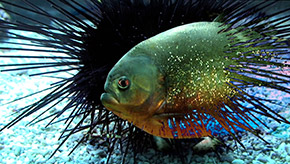 Inés Wickmann
[France - edition: 11]
Inés WICKMANNN was born in Bogota, Colombia. She graduated from Universidad Javeriana in Interior Design and in Plastic Art at Universidad National, Bogota. Later on, she earned a Master in isual Arts and New Media at the Université du Québec à Montreal (UQAM), Canada . While, She studied music and created the ...
[read more]