Anka Schmid
[Germany - edition: 10]
Anka Schmid is crossing borders between cinema and art. Make several films and television and Artvideos and art installations. He has won several prizes and awards and collective and individual samples. His films have been shown at international festivals such as Locarno, Nyon, Berlin, San Francisco, Chicago or Sundance.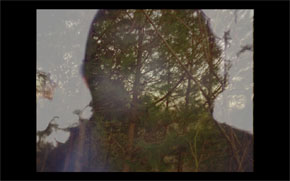 Alberto Varet Pascual
[Spain - edition: 10]
After having obtained the San Pablo CEU University Audiovisuals and Communication Degree in 2008, I started working on movie criticism, cinema and communications, having experiences both for the public and the private sector. I have worked for the written and the audiovisual press, elaborated scripts and made some short movies from 2008 to ...
[read more]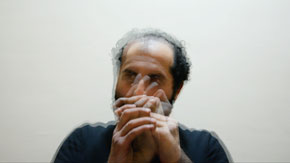 Ahmed Mohsen Mansour
[Egypt - edition: 10]
Ahmed Mohsen Mansour. Visual Artist born in October 1987, lives between Saudi Arabia and Egypt. Graduated from Faculty of Applied Arts- Advertising department, Recently I preparing MFA degree in Faculty of Fine arts – Graphic department- entitled "Installation Art as an Access to the Three Dimensional Ads Design". Participated in several ...
[read more]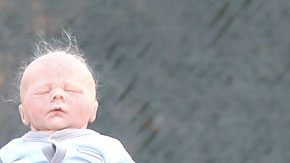 Julio Orta
[Mexico - edition: 10]
Julio Orta was born in Monterrey, México in 1986, Currently living in Los Angeles, where he got his MFA at California Institute of the Arts, Valencia, California (2016). Using a wide variety of media in his art, it's conceptual: about everyday life woven together with the absurd and the playful. The environment is often a starting point for ...
[read more]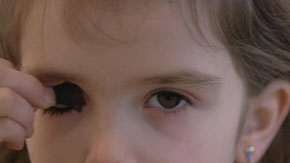 Harm Van den Berg & Pepe Smit
[Netherlands - edition: 10]
Harm van den Berg (1970) is an artist who lives and works in Amsterdam The Netherlands. He received his BA from the Gerrit Rietveld Academy in Amsterdam in 1996. As a sound artist he investigated for ten years the boundaries between image and language in different forms of representation like film musical performances installations and CD's. He ...
[read more]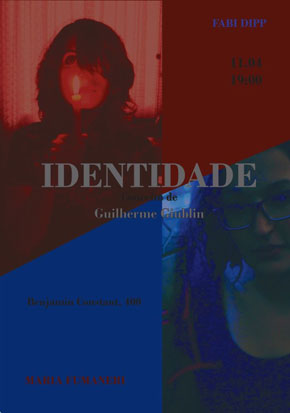 Guilherme Giublin
[Brazil - edition: 10]
Director of the short cuts Bean-there and Meantime.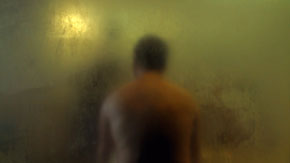 Sofia Pancucci-McQueen & Anouska Samms
[United Kingdom - edition: 10]
Anouska Samms and Sofia Pancucci-McQueen first started working together while studying Film Production at the University of Westminster in London. Since graduating in 2014 they have continued to collaborate, producing work that explores the transcultural nature of contemporary society. Focusing specifically on British culture, they are interested ...
[read more]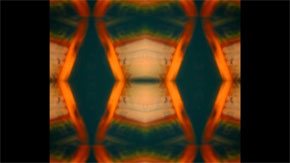 Flavio Fassio
[Italy - edition: 10]
Am a painter - inventor -blogger and much more. I developed a personal project around the idea of rendering the physical object that you know as "framework" or "Quadro" immaterial. Now I can replicate through new media my personal study of a new concept of "framework" or "Quadro" to change the perspective of observation. This Video that I upload ...
[read more]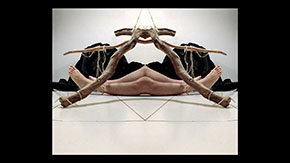 Lorenzo Papanti
[Italy - edition: 11]
Lorenzo Papanti ( 1989 ) is an italian visual artist. His works constitute hypothetical dimensions, hybrid places to experiment and test relationships between different elements. The investigation of the physical and mental space thus represents a constant of his artistic research, aimed at defining and revealing matter and its laws through ...
[read more]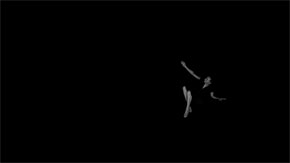 Berit Dröse
[Denmark - edition: 10]
Berit Dröse is a visual artist based in Copenhagen. She graduated from The Jutland Art Academy and Kunsthochschule Berlin Weißensee in 2009. She is interested in investigating the bridge between the mental and the physical reality -and coherence between what we perceive, and how reality is defined. She is exhibiting at the JCE Biennale from ...
[read more]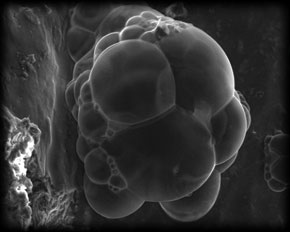 Vanja Mervič
[Slovenia - edition: 10]
Born in Koper, Jugoslavia at the time, now Slovenija. He finished his A levels at Instituto d'arte Maks Fabiani in Gorizia, Italy. For two years he frequented Accademia di Belle Arti Venezia. He transferred to Accademia di Brera in Milano where he graduated in 2001. In 1999 he was as an Erasmus exchange student at Hoogeshool, 3-D multimedia ...
[read more]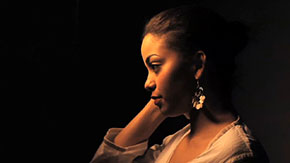 Adel Oberto
[Italy - edition: 11]
After living in New York City, Genoa and Pisa, Adel moved to London where he graduated at the NFTS (National Film and Television School) as Fiction Director in 2012. While studying, Adel directed and produced short films, music videos, promos and documentaries. His films have been screened and awarded by film festivals in Russia, China, United ...
[read more]