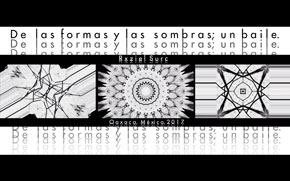 De las formas y las sombras; un baile.
[Rxziel Surc / Mexico - edition: 10]
El objeto evoluciona en apariencia, la metamorfosis de la luz hace posible figuraciones imaginarias e infinitas, la melodía unifica en un solo sistema los fragmentos en movimiento de una coreografía onírica.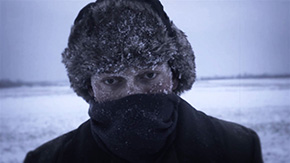 Wer bist du
[Ronny Strehmann / Germany - edition: 11]
A man is roaming through the snow. What brought him there? Is he maybe a prisoner of war who escaped? Now he is on the way back to his wife. He gets weaker, tumbles and falls, takes a look at the photo he carries with him. Suddenly his wife appears in the distance. Is it real, is it an imagination? He approaches her, embraces her when they ...
[read more]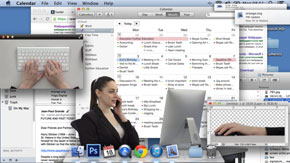 Os love
[Luc Gut / Switzerland - edition: 10]
Click, click. Tip, tip, tip… Tip, tip. A young woman seeks spirituality and tranquility in the web. Bit by bit she dives into the absurd realm of screensavers and desktop backgrounds until merging with the uncanny operating system named "OS Love".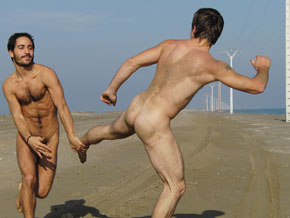 Entrenament (Training)
[Eloi Biosca / Spain - edition: 10]
Two boys training for a fight completely nude on a deserted beach. In slow motion.

A.
[Adrián Regnier / Mexico - edition: 11]
"Have you ever heard about the Quantum Investigation Complex 'Australia' (QICA)?" Australia is a continental quantum-computing conglomerate, for the complete comprehension of the psycho-informative phenomenon called 'Painside'. Defined as the total sum of existential suffering experienced by any sentient entity along a terrestrial day, ...
[read more]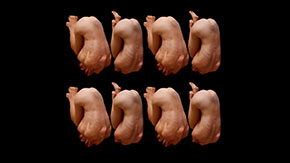 Inertness
[Izabella Retkowska / Poland - edition: 11]
Congestion seemingly different, but basically the same stimulus triggers unification audience. Unification does not give a chance to fully develop. Injecting the civilizational and cultural framework creates a semblance of security. Passivity leads to infinite multiplication of similarities and loss of individuality. Lack of diversity causes ...
[read more]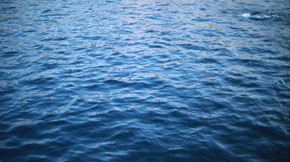 One Square Mile
[Chris Paul Daniels and Sam Meech / United Kingdom - edition: 10]
A short instructional video containing some easy steps for how to rightly read an area. By following this process carefully, you will be enabled with a Valuable Dataset which will allow you to clearly define any locality towards redeveloping a brand new sense of place. Invest this time and we'll push the boundaries, survey the contents and help ...
[read more]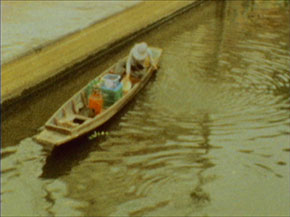 River ghosts
[Jonathan Onsuwan Johnson / United States - edition: 11]
In this experimental documentary, an unseen filmmaker uses unseen memories to follow traces of his deceased grandparents throughout urban and rural Thailand. Loosely following a travelogue-essay format, the search for identity is intertwined with the old and new history of rural and urban Thailand. Shot on Super 8mm reversal film.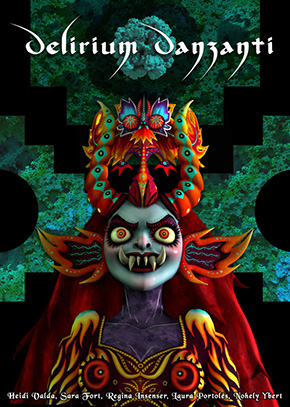 Delirium danzanti
[Heidi Valda, Sara Fort, Regina Insenser, Laura portolés, Nohely Ybert / Spain - edition: 11]
The legend goes, that the great demoness China Supay, queen of hell, came to the mortal's world in search of fun. But discovering this time, the love through the delirious Bolivian ritual of Jacha Tata Danzanti.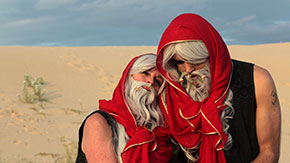 COG
[Colette Copeland / United States - edition: 11]
Produced & Directed by Colette Copeland Filmed by Richard Bailey Original Music Composed & Performed by Dallin B. Peacock Edited by Richard Bailey & Colette Copeland Starring Adam George & Colette Copeland as COG The work is inspired by a Victorian female couple who were collaborative authors and lovers. Contemporaries of Robert Browning ...
[read more]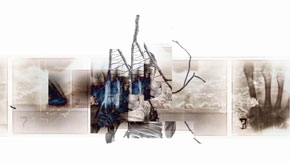 Acciones Nómadas
[Isabel Pérez del Pulgar / Spain - edition: 10]
The structure of dual thinking causes the components that order it to be established in a bipolar way: spirit - nature, mind - body, white - black, man - woman, true - false. A hierarchy is created where meanings, in absolute terms, correspond to the good and bad, to the positive and negative. In this way identities are constructed under assumed ...
[read more]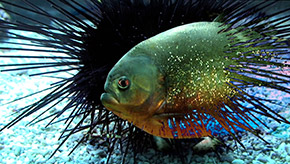 La plage
[Inés Wickmann / France - edition: 11]
A singular look on a city that moves away from tourist proposals.