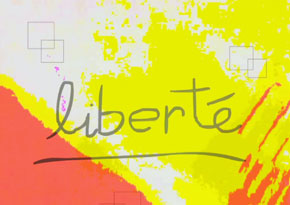 le peuple manque
[Balfet Benoît / France - edition: 10]
Cette vidéo aborde le thème de la liberté. J'ai essayé de jouer graphiquement avec le mot "liberté", tout en accompagnant l'animation d'un extrait d'une conférence de Gilles Deleuze. Il y est question de liberté et de résistance et de ce qui perdure après la mort et l'oublie.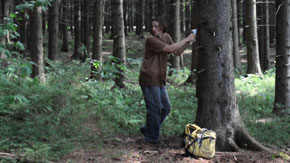 Accidental Occurrence
[Diego Bonilla / United States - edition: 10]
(Please see website!) Accidental Occurrence is the story of 2 lives converging. Enter Maxi and Hal, two men who lead very different lives. Maxi is a young man who has been living on the edge, he's just beginning his life of crime and he's not very good at it. Harold, on the other hand, is a happily retired man who lives with his daughter in the ...
[read more]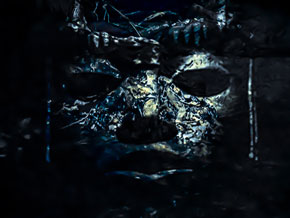 Liquid Landscape_studio#3
[Tiziana Manfredi (OfficinaMamiWata) / Senegal - edition: 10]
"... as divine identities could not express their knowledge directly, it was necessary to find a means by which they could be understood by mankind." (The I Ching _ The Book of Changes) Liquid Landscape is an intimate landscape. The images are absorbed in the contemplation of the landscape looking for a meaning and the sense of sacred that ...
[read more]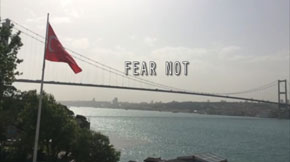 Korkma
[Alp Aslan / Turkey - edition: 10]
The result of the conflict in Kurdish cities in Turkey between Turkish army/police and civillians.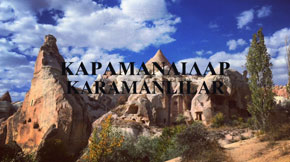 Karamanlilar
[Alp Aslan / Turkey - edition: 10]
Christian Turks who were forced by new Republic of Turkey to immigrate to Greece thought they were Greeks because of their religion in 1924.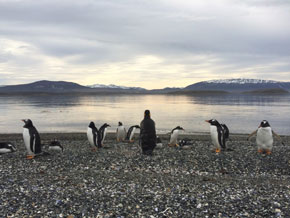 Dünyanin sonunda
[Alp Aslan / Turkey - edition: 10]
An experimental about the extinct tribe Onas in Patagonia.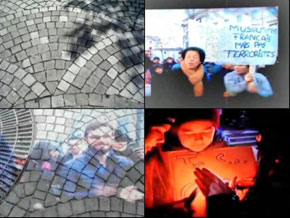 Flashbulb memories
[Carlos Alberto Matos Trinidade / Portugal - edition: 10]
The title of the movie refers to a term introduced in scientific literature (1977) by the american psychologists Roger Brown and James Kulik, in a pioneering study about the relationship of memory with the emotions. The term appeared by analogy with photography, and with it the authors referred to the memories concerning the circumstances in ...
[read more]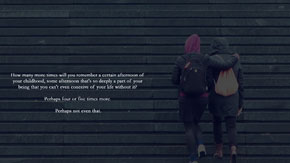 Limits of limitless
[Danilo Stojić / Serbia and Montenegro - edition: 10]
Limits of limitless is an video contemplation of the thought of death and nearness of it, explored by the protagonist, artist Vladislava Savic, while visiting her native country and a museum of a late Yugoslavian dictator and his grave. The atmosphere of contemplation comes throughout presence of personal belongings of a late dictator and its ...
[read more]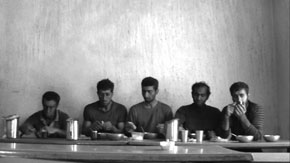 Naharkhoran (nooning)
[Mehrdad Afsari / Iran - edition: 10]
a cinematic portrait of coal miners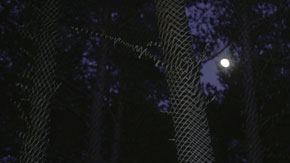 Synthetic Landscapes
[Eric Rossell Vela / Andorra - edition: 10]
Geometry and colors on natural shapes. Synthetic Landcapes is an experimental lighting project. Using video projectors in to the forest, I combine geometrical shapes on organic structures to create a synthetic atmosphere of the surrounding.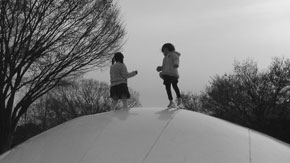 Ponpoko Mountain
[Takayuki Yoshida / Japan - edition: 10]
A "Ponpoko Mountain" is an air playground equipment of white color, which is set at a park in Japan. It is a trampoline like a snow mountain and children are playing on its top. This video artwork expresses a "harmony" between the color of white and children in the unique landscape where there are domed curves, by using a combination ...
[read more]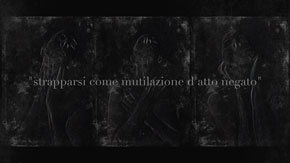 Scratch
[Francesca Bonfatti / Italy - edition: 10]
Project Video "Scratch": The inability to remove the scars hidden. Scrape the surface of things to leave the surface the time of suffering that persists in the soul. The video sequences run in the frame of an area of private personal presence, in which actions mute and painful - as required steps or thresholds of transformation - the limit of ...
[read more]