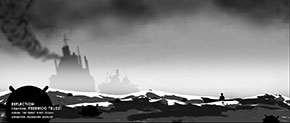 Reflection
[Pezhmann Mokary / Denmark - edition: 11]
The story of a refugee over the great grey ocean.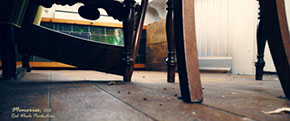 Memories
[Pezhmann Mokary / Denmark - edition: 11]
A lone lady in her big house and sweet memories of the past could be overwhelming when the remnant of her life are just voices in the walls.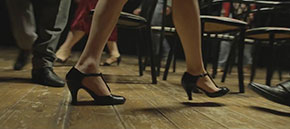 Ego- Crazia ( Chapter 1)
[Francesca Leoni / Italy - edition: 11]
The dynamics and search of power inside onself and inside society. What pushes someone in the search of personal and social power and how it transform human beings.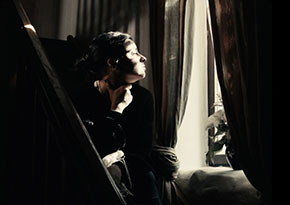 Num dia excessivamente nítido...
[Adrià Guardiola Rius / Spain - edition: 11]
Num dia excessivamente nítido...is a visual adaptation of a poem by Alberto Caeiro, heteronym by Fernando Pessoa. It raises a reflection about the place of the human in Nature.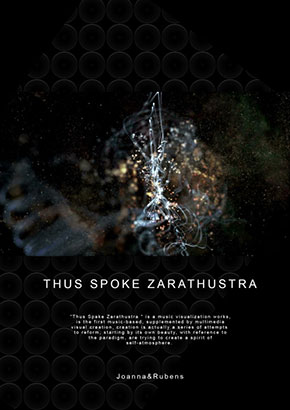 Thus spoke Zarathustra
[Joanna & Rubens / Taiwan - edition: 11]
"Thus Spoke Zarathustra " is a music visualization works, is the first music-based, supplemented by multimedia visual creation, creation is actually a series of attempts to reform, starting by its own beauty, with reference to the paradigm, are trying to create a spirit of self-atmosphere. "Thus Spake Zarathustra " is expressed in the inner ...
[read more]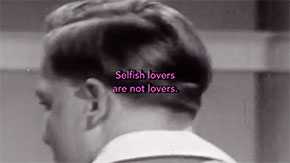 Slower
[Kelly Gallagher / United States - edition: 11]
A found footage personal essay film that explores the power of a woman who values her own pleasure.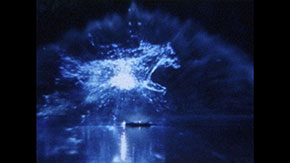 3 dreams of horses
[Mike Hoolboom / Canada - edition: 11]
"A triptych in which the figure of the horse becomes a medium for meditation on its various incarnations as symbol, domesticated animal for human domination, and its abstract power as spirit." Images Festival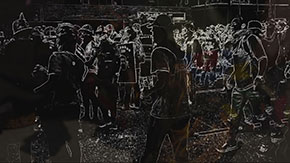 The bed and the street
[Mike Hoolboom / Canada - edition: 11]
A love story set in the global anti-austerity demonstrations. As citizens take back their streets, two women meet and fall in love. What geometry of desire will help overthrow the state? What micro-politics of sharing and communality will provide fuel for demonstrations that will remove and replace the neo-liberal consensus? Cast in a palimpsest ...
[read more]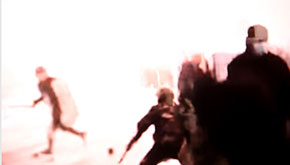 Ab alio
[Iñigo Royo / Spain - edition: 11]
Ab Alio is faithful to the quote by Augusto Monterroso that states: 'There are three topics: love, death and flies'.
Areka
[Begoña Vicario / Spain - edition: 11]
Euxebi's father was killed during the war. In her youth, Euxebi suffered Francoist repression and, to this day, despite the fact that the dictatorship ended long ago, she has not had the change to recover the memory of her father. After many years, when they finally open the grave where her father is, Euxebi puts a picture next to his bones.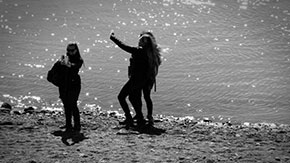 Plágan
[Koldo Almandoz / Spain - edition: 11]
Plague: From the Latin word "plaga" meaning 'blow', 'wound'. Meaning. Massive, sudden appearance of living beings of the same species that cause serious damage to animal or plant populations. Abundance of something harmful.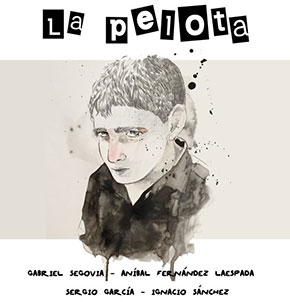 La pelota
[Fernando G. Pliego / Spain - edition: 11]
During a football match with his friends, two kids stole Angel's new ball. Charo, a friend of Angel, says that she knows where one of the thieves lives. Angel and his father go there to try to recover the ball. But things get complicated when Angel's father realizes that the house owner is the main client of his modest business.