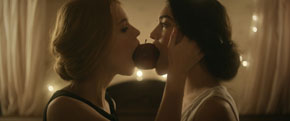 Breaking rules
[Victor Claramunt San Millán / Spain - edition: 10]
Rules are necessary for the development of a society, if they did not exist we'd miss the pleasure of breaking them A group of fresh-faced young students at an all-girls boarding school. A new girl arrives. A new friend will teach her how to breaking the rules set out by their strict headmistress. Rules broken include, sharing food in their ...
[read more]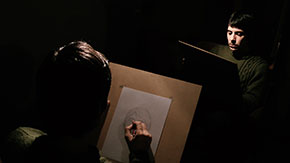 The mediator
[Dario Ricciardi / Argentina - edition: 11]
In this world anxious for speed, an artist strives to be accepted. In this burlesque fight you do not win or lose, you only have to do one thing: put the body and watch it move.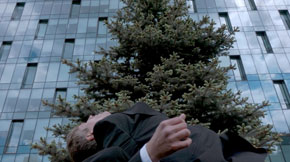 One floor above sing until someone swims with...
[Vik Laschenov / Russian Federation - edition: 10]
The heroes of my film work in the glass offices in business-centres, in stylish cafes & co-working spaces. They are successful and wealthy, but a little unhappy. Not feeling at ease, they rush into the forest where they try to live using the habitual objects and usual behaviour. Their colleagues suppose that the demons of downshifting are to ...
[read more]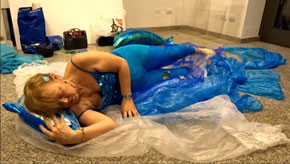 HEALing in Rome
[Laura Cristin / Italy - edition: 10]
"HEALing in Rome" is a first step of a recollection of "the imprinting of freedom" received/lived in January 1968 when Letizia Comba – the only psychologist/woman – in Basaglia's team in Gorizia accompanied me to Rome to attend my favourite program "Bandiera Gialla". I was 13 yrs. old, more than 500 kilometers by train from the ...
[read more]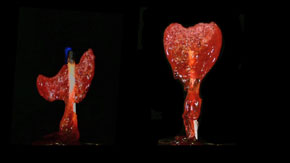 Vulcano
[Fran Orallo / Spain - edition: 10]
Vulcan is the god of fire and volcanoes in Roman mythology, iron forger and creator of weapons and armor for gods and heroes. In the video shows a heart of caramel that melts, which is forged to become something else, construction and destruction go hand in hand in a continuous metamorphosis. The audio is composed by a sound collage.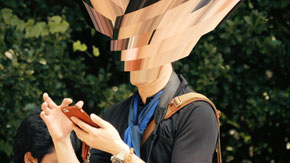 Ast*risk
[Kotaro Tanaka / Japan - edition: 10]
We live under various regulations. Procedures to defend rights of another occur strange phenomena. The more we hide something, the more we want to see it. Another meaning occurs by hiding something but it doesn't occur from something hidden, it occurs from the activity to hide something. Also hiding is premised that there is something but it ...
[read more]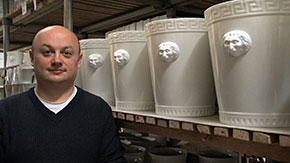 Portrait 146, Andrea Biolo, inbound stock coordinator, Richard Ginori Manufacture
[Matilde Gagliardo / Italy - edition: 11]
The Portrait of Andrea Biolo, inbound stock coordinator, Richard Ginori Manufacture, was shot on the 21st of February 2017, at the Ginori Porcelain Manufactory, Sesto Fiorentino (Florence, Italy). This Portrait is part of the video installation "The Ginori Porcelain Manufactory and Its People. Video Portraits by Matilde Gagliardo". It is ...
[read more]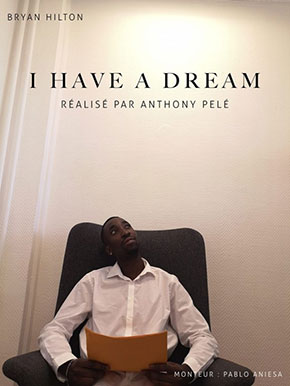 I have a dream
[Anthony Pelé / France - edition: 11]
This short movie show the falling down of a man , when it will be stop?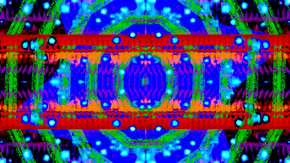 Night Terrors
[Mike Celona / United States - edition: 10]
A short abstract piece comprised of sequences and remixes produced live during RIPROC's monthly DJ show at the Bug Jar in Rochester, NY on August 26th, 2016. Music by Vhos7 & Ceiva.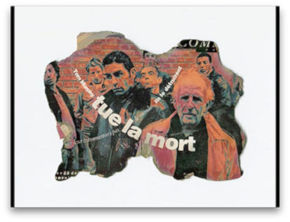 Zangbeto mask
[Alexandra Bouge / France - edition: 11]
I have made this film with found footage and my mum's photographs, because I think that my mother's soul looks like the voodoo.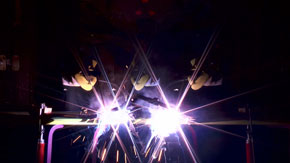 Son et lumiere
[Jean-Michel Rolland / France - edition: 10]
Audiovisual experimentation on the sound and light generated by an arc welding station.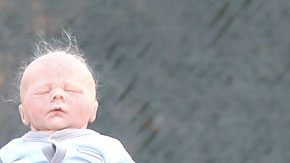 The player
[Julio Orta / Mexico - edition: 10]
A baby and an adult have an odd tennis match.