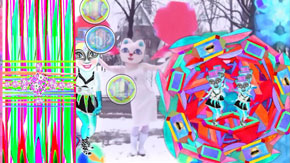 You are mmm
[Lotta Sweetliv / Netherlands - edition: 10]
Lotta's hypnotic dream.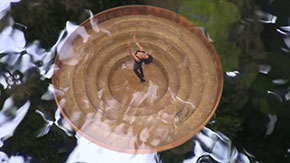 Unison
[Lisi Prada and Carmen Isasi / Spain - edition: 11]
Five women and five 'ensemble' cameras. A dancer, two voices and two visual artists, venturing around a common project in search of a unison beat. Music: Duo des fleurs o Sous le dôme épais. Lakmé. Léo Delibes Dance: Marina Santo Mezzosoprano: Blanca Aller Soprano: Marta del Barrio Video: Lisi Prada and Carmen Isasi [O viceversa]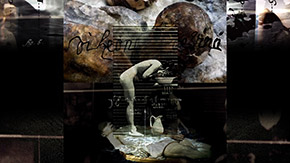 Anatomy of waters
[Roland Quelven / France - edition: 11]
"Hardness and strength are death's companions. Pliancy and weakness are expressions of the freshness of being"."Stalker's Prayer" quotes from the Tao Te Ching 15 Loops as 15 Mind–body dualism Mind is for Death's companions_Images Body is for The freshness of being_Waters. MIND> The word image comes from the Latin imago, which ...
[read more]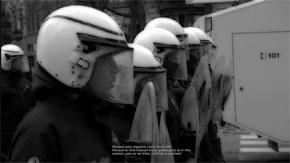 The barbarians
[Michel Pavlou / Norway - edition: 10]
A series of scenes of a besieged city, shaken by riots, associated with Cavafy's and Aeschylus' verses, fuses the narrative with the historical time and question the diachronic nature of power struggle.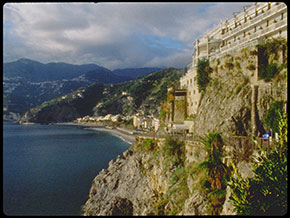 Viaggio
[Alex Morelli / United States - edition: 11]
During a trip to Italy, a relationship falters. A revisionist travelogue unearthed from neorealist landscapes.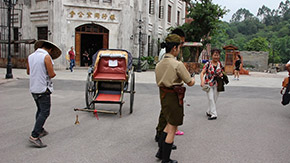 A homeland story: across the strait
[Chun-yu Liu / United Kingdom - edition: 11]
'A homeland story: across the strait' is the last of the trilogy, with 'A complete story: between the strait' and 'A love story: between the strait,' that looks into the diaspora in 1949 as a result/end of the Chinese Civil War. The Nationalists moved two million individuals from China to Taiwan who then have settled ever since, ...
[read more]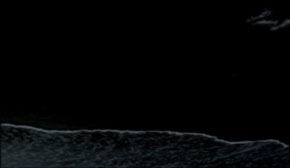 Tide
[Nelton Pellenz / Brazil - edition: 10]
In his nocturnal silence, Maré relates two distinct times and spaces in a single scene, from the juxtaposition of one image of the sea and another of the sky. Here, the sea presents itself calm, and also devastating, proposing to the spectator a delivery to the movements of the lines that form the landscape.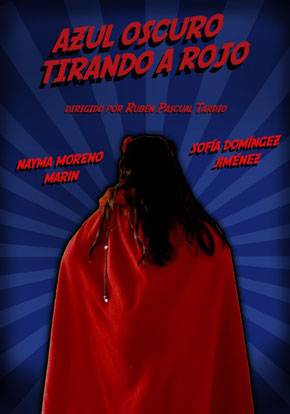 Azul oscuro tirando a rojo
[Rubén Pascual Tardìo / Spain - edition: 10]
An introverted girl loves the superhero movies and play on your house.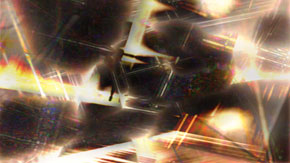 Legendary Variations
[Mike Celona / United States - edition: 10]
A Sequence of gradually evolving remixes of the Legendary Pictures production company animated logo demonstrating the dramatic transformations that can be derived from manipulating even a single source clip. The underlying audio soundscape was also constructed from modified loops of the original sound that accompanied the video source sample.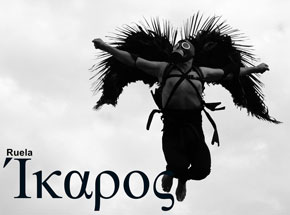 Icarus
[Albano Ruela / Portugal - edition: 10]
The Icarus myth is about fallen heroes who reached too far and symbolizes the human longing for uncharted world.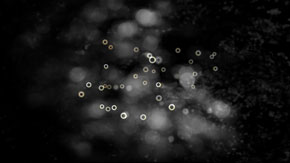 Hundun
[Lin Li / United Kingdom - edition: 10]
Cycles of the same notes sung in different permutations become an incantation which invokes light and transforms chaos into order. (Hundun is the Chinese term which refers to the primordial chaos before the Universe was formed.) (Please note that the beginning of the soundtrack is very soft.)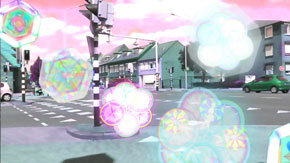 Is something weighing heavily on your heart?
[Lotta Sweetliv / Netherlands - edition: 10]
Is something cluttering your spirit? the title gets a response in the film: In a regular street, a strange shape evolves into a portal out of which a figure arises who says: you can give it to me (whatever is cluttering your spirit..)