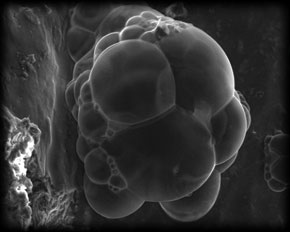 Blowing bubbles on a micro scale
[Vanja Mervič / Slovenia - edition: 10]
Fascination spurs out of the amazing technology we have today. The Scanning Electron Microscope enables us to go into the micro scale and nano scale of objects, might be organic or inorganic. Art or inspires technology or it is inspired by it. The view into the unknown is revealing of the symbiosis of the processes on all levels. What we see are ...
[read more]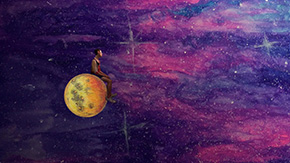 Untitled
[Nguyen Anh Tu Pham / United States - edition: 11]
A series of my thoughts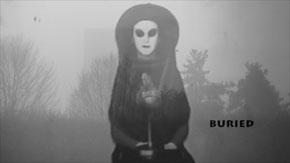 Buried
[Falco Ranuli / Italy - edition: 10]
Half-meta "found footage" video, a genre always practiced and loved by Falco, who finds this a wonderful song of Lagartja Nick, the dark myth of the livornese underground: Dark suggestions to which black and white malevolences Of Falco, always lover of retro tastes. The clip takes a moment away from the misty and obscure Milanese suburbs to mix ...
[read more]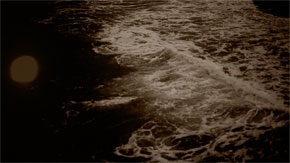 Tide
[Lingyun Zheng / China - edition: 10]
Tide shows my silent conversation with my friends and family. Now I'm alone, and I think about them when I see the moon. I recreate stories they told me with movements of the river and sea. The moon is listening to this conversation.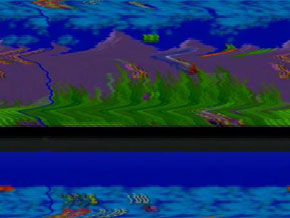 Sonic the glitchog
[Damian Lintell-Smith / United Kingdom - edition: 10]
Sonic the hedgehog played on a circuit bent Mega drive II... Audio & video is produced simultaneously using the added circuits, switches & controls.The captured footage was edited together, the initial few seconds can be seen & recognized but soon it mutates into random patterns/distorted sounds.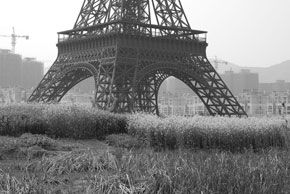 The human magnitude
[Florent Schwartz / Taiwan - edition: 10]
I spent a while in a quiet town where, around a pond, thousand-one houses are going to be demolished. We can enter in this ghost town by a single street as the entrance of a maze. The air is stagnant, the orientation is difficult, dust hide stars. The film deals with the fate of urbanization in China. What struck me most was that people ...
[read more]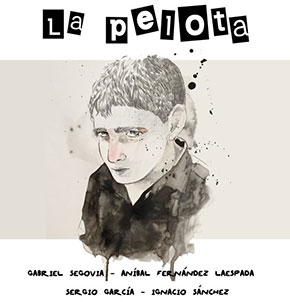 La pelota
[Fernando G. Pliego / Spain - edition: 11]
During a football match with his friends, two kids stole Angel's new ball. Charo, a friend of Angel, says that she knows where one of the thieves lives. Angel and his father go there to try to recover the ball. But things get complicated when Angel's father realizes that the house owner is the main client of his modest business.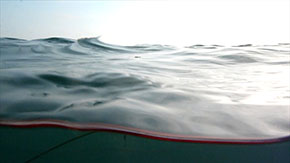 Almost invisible [Two poems to Syria]
[Lisi Prada / Spain - edition: 11]
A shameful red line in the Mediterranean. Two outsider poems. Three deep feelings: impotence, anger, sadness. One hundred pigeons. Thousands of exoduses. Zero Human Rights. So many memories destroyed and only one desire. Two poems by Mark Strand reinterpreted in this context from different languages: Arabic, English, French, German, Greek, ...
[read more]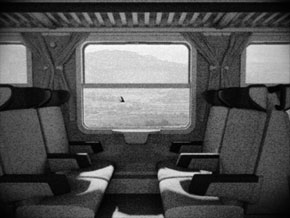 Topic #7
[Benna G. Maris / Italy - edition: 10]
topic #7, 2009-2012 Single-channel audio-visual, SD 4:3 Stereo, 1'27" Traveller's days run fast facing a Nature of which he feels himself profane.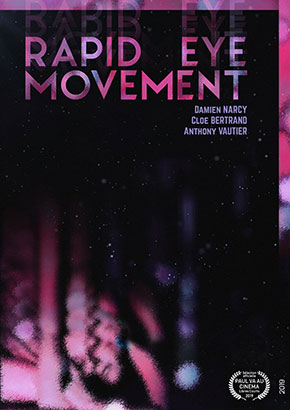 Rapid Eye Movement
[Damien Narcy / France - edition: 11]
Dream-to-Reality Relationship/Confrontation Exercise Proposed as part of a course given in 3rd year of Bachelor by Marc Hurtado, director of experimental films. The film proposes a vision of the subtle boundary between awakening and dreaming, through the prism of a woman who thinks of the man she desires.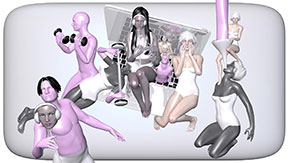 Pink party
[Sandrine Deumier / France - edition: 11]
Pink Party is a mechanical ballet set in the era of cyborgs and artificial human behaviors. Comprised of several scenes, Pink Party combines indistinctly cybernetic chimeras, humanoids and objectified humans with reversible identities and behaviors. Each scene depicts a disturbingly prefigurations of artificial humanity.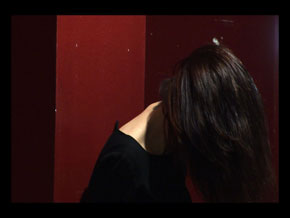 Nada de mì
[Marìa Teresa Marcos Blanco / Spain - edition: 10]
Speculative fantasy about self destruction.