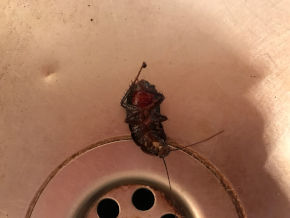 Art is Death
[Sinasi Gunes / Turkey - edition: 11]
In this video, the distinction between life and death as well as the death of art and the creature's life/insect is questioned.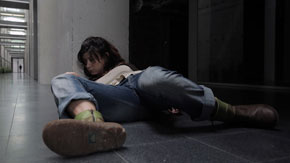 Rêve General
[Dave Lojek & Linda Hecquet / Germany - edition: 10]
Four confused immigration canditates explore a large empty building. They speak four languages. Why does the telephone not work? Why is the money erased? Where are they going? This political architecture dramedy raises issues of religion, migration, and resistance. It is the first film of author and co-director Linda Hecquet and was produced at ...
[read more]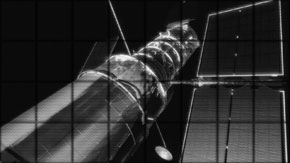 Metropolis
[Roelof Broekman / Netherlands - edition: 10]
Video, sound and production by Roelof Broekman All parts of the design (the title, the music, the editing, the images, the motions) are attempts to create an unknown topic. The form is some sort of question and answer although difficult to say what. Still it's obvious that an unidentified complication is born out of this seemingly unrelated ...
[read more]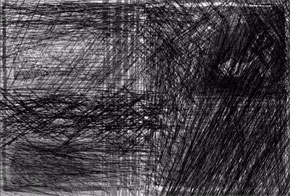 It was in black and white
[Ruta Bauzyte - Jarosz / Lithuania - edition: 10]
By making video essays, video haiku and video fairy tales without an end I make something between poetry and painting/drawing, something between painting/drawing and video, something between old and new (from oil on canvas/markers on paper to digital art), ''telling'' stories by images instead of words, ''writing'' them on the screen instead on ...
[read more]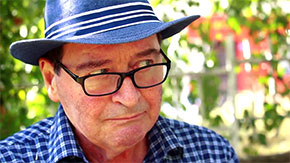 Afternoon raspberries
[Gligor Kondovski / Macedonia - edition: 11]
A story about two lonely old people and their expression of love. DANITA (68) and DIME (72) meet in a park. The two are lovers of raspberries, and both bring with them a small raspberry bag. Dime leaves. Danica goes after him. He does not reach him because Dime goes in an unknown direction. The next day Danica goes back to the park hoping to meet ...
[read more]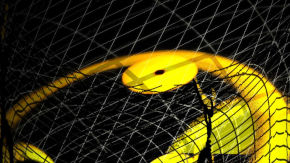 Jailbird
[Anabela Costa / France - edition: 11]
Behind bars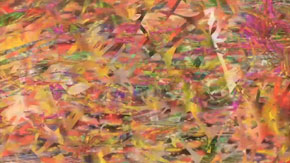 Dolamifa
[Alvaro Ardevol Arbues / Spain - edition: 10]
Abstract composition of image and sound combined.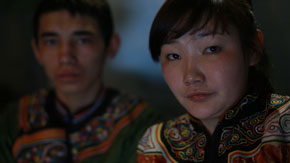 Land of Udehe
[Ivan Golovnev / Russian Federation - edition: 10]
This film takes us into the world of Udehe – indigenous people of the Far East of Russia. According to the census of 2010 their population dropped to 1,490 souls…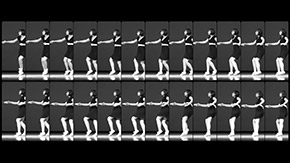 Boogie Stomp Pink
[Stuart Pound / United Kingdom - edition: 11]
A Boogie dance performed by William & Maeva was downloaded from the internet and vertical sections taken from each frame arranged into 24 panels to show pattern and movement across each second. First shown at the Ottawa International Animation Festival in Sept 2017.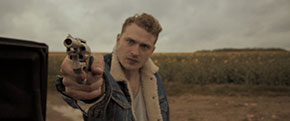 A vif
[Félicien Pinot / France - edition: 11]
Adrien, Louis and Mathieu are three non-conformist youth, a bit hood and drop-out, living in a small french town. One day Adrien makes a surprise for Mathieu : he kidnaps the girl Mathieu loves secretly. Ill appreciated by his two friends who don't know if it's just a joke or if he intends to go trough with his plan, Adrien causes a clash wich ...
[read more]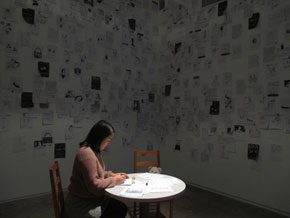 FaFa (soft)
[Yukimi Otagiri / United States - edition: 10]
In my video I investigate how fantasies are channeled through fantasies and also through commercialism and commodities. I am my own example since my feelings of desire and original fantasies, are completely enfolded in these consumerist formats. Like ghosts, my feelings haunt the commercial forms I have selected and drawn.   I have been having ...
[read more]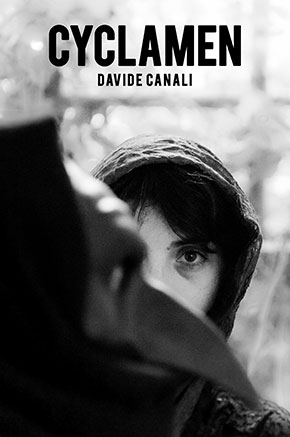 Cyclamen
[Davide Canali / Italy - edition: 11]
inspire him in the production of a series of courts on Man, resulting from the interaction between the external world, in which he moves and relates, and the internal world made of pains, desires and resilience.