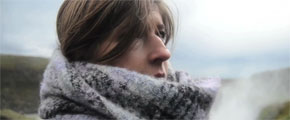 Zoapre
[Marta Grimalt Canals / Spain - edition: 10]
Synopsis: The mystery of the wild nature takes you to the truth. Directed, written, filmed, produced, postproduced, sound effects and graphics by Marta Grimalt. Performance by Anastasiya Melikova. Soundtrack by Sofia Bertomeu. Original Version: Russian. Subtitles.: English. Filmed in Iceland, edited in Mallorca, Spain. Zoapre reflects my ...
[read more]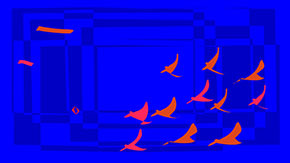 Ingrávidos y gentiles
[Alvaro Ardevol / Spain - edition: 11]
".. .I love the subtle, weightless and gentle, worlds like soap bubbles..."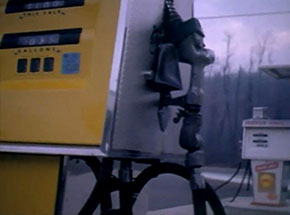 Darrere la benzinera
[Albert Bayona / Spain - edition: 11]
The gas station, next to disappear or transform, as we have known so far, with its associated components, gasoline, as stimulus, the car as an extension of the body and travel, as pleasure flight, along with the scene element the birds over her, causing chaos. All of that, is seasoned with a dose of humor to complement the information.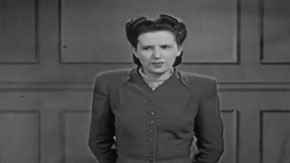 A Sentimental Education
[Othniel Smith / United Kingdom - edition: 10]
In "A Sentimental Education", female students attending a lecture about sexual health find themselves lost in fantasy. The film is assembled from footage taken from the Prelinger Internet Archive, and soundtracked with original music by Julian Cafarella.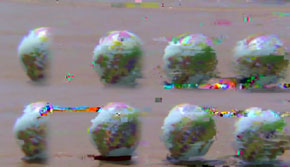 Human mistake
[Fernando CLEMENTE / Spain - edition: 10]
An inflatable ball like terrestrial, repeated globe as if we took multitude of Earths of refill, which moves senseless in an infected sea and which is affected by the glitch, as the human mistake of believing ourselves omnipotent, of thinking that the sea is a dump. A tragic drift of the world, in the ecological sense and in the ethical one.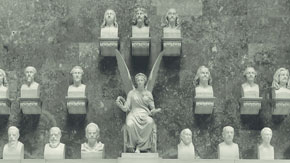 Les ambulantes
[Aurelien Dupuis / Belgium - edition: 10]
At the edges They become mist undetectable particles wanderer's thoughts.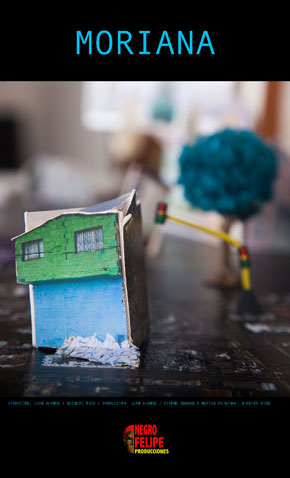 Moriana
[Juan Alonso + Nicolás Rico / Colombia - edition: 10]
Moriana is a poetic reflection around cities built in Google Street View. In this way I built a small city with images taken from the Google platform, and I made a trip through it. Its name is taken from Italo Calvino's short story by the same name.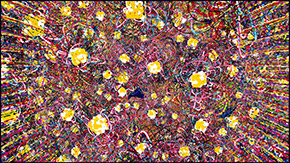 Z.
[Adrián Regnier / Mexico - edition: 11]
"Carried not by Sea; within nor without -her Spark-. Though it is Lost - her Light-. We will find it not so dark."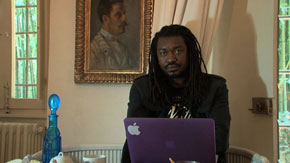 Portrait 127, Makenzy Orcel, writer
[Matilde Gagliardo / Italy - edition: 10]
The portrait of Makenzy Orcel, writer, was shot on the 10th of November 2016, at the Santa Maddalena Foundation (Donnini, Reggello, Florence, Italy), where he was a guest. It is part of a series of 'silent' film Portraits, shot in real time from 2005 to date. I ask people of different ages and professions, to pose for about ten minutes ...
[read more]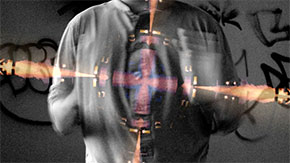 Flux
[Kostas Makrinos / Greece - edition: 11]
Unwanted b-roll footage and outtakes from various old projects, come back to life triggered by circuit-bended toy keyboards and a theremin. Hidden pictures & soundscapes are revealed through a kaleidoscopic view and a sonic trip to an unknown place. Redefining Chaos.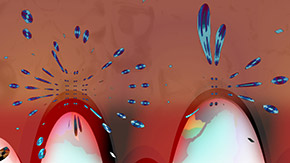 Fingering the drift
[Laurel Beckman / United States - edition: 11]
Against a backdrop of 3 billion years of speculative Continental drift- past, present and future, missiles from 5 fingers aim to shape the planet. Weapons of spirit as much as matter, the ring, smoke, teacup, torpedo/dildo, and thumbs up/down die, are timeless influencers inside us all, reckoning with change and trust across the ...
[read more]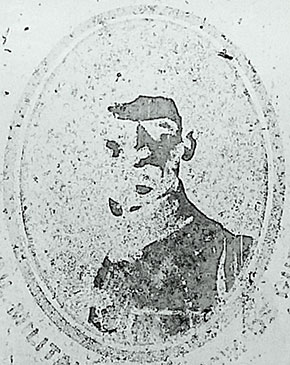 Epitaphe
[Laventure / France - edition: 11]
Epitaph : A mix of over 2500 photographs. Each freeze frame tells us a story, one which is never written on gravestones, one which always ends up by fading away.