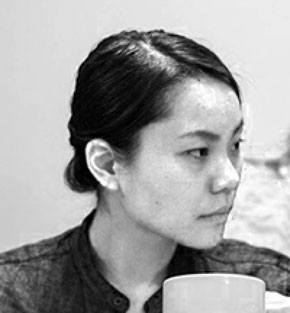 A face
[Yuyen Lin / Germany - edition: 10]
Hiding behind a wall of hair the protagonist lives her faceless life. To show one's face without showing one's self? Seems to be possible on facebook.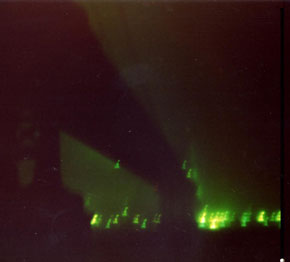 Last Church
[Milu Grutta / Spain - edition: 10]
A priest of sorts celebrates mass in an abandoned church. We are in a post apocalypse future, and the priest is not feeling quite himself. Eventually an higher entity will come to assist him and offer him redemption and solace. Will the priest be able to absorb the teachings and the holy communion that comes with them?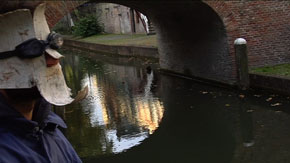 How are you?
[Hans de Wolf / Netherlands - edition: 10]
An atmospheric flow of visual thoughts and memories and symbolic images. The video is made to go with a self made ambient music piece.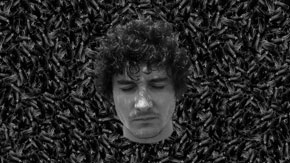 Parasite
[Mauricio Sanhueza / Peru - edition: 10]
Throughout the centuries dreams have been to many cultures around the world the images that speak of the future. In modern times dreams were seen as a connection to the unconscious. Today these morbid and extremely disturbing dreams are associated with the symptoms of a mental illness. This video is a free version of The Labyrinth of Crete in ...
[read more]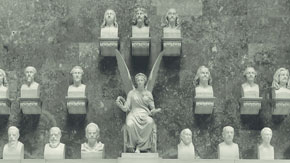 Les ambulantes
[Aurelien Dupuis / Belgium - edition: 10]
At the edges They become mist undetectable particles wanderer's thoughts.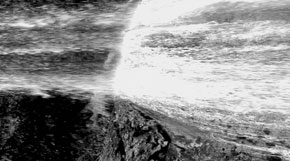 We are what we breathe
[Ina Otzko / Norway - edition: 10]
The stream of life. I am. We are what we breathe - water.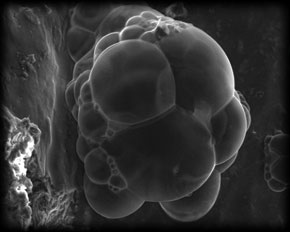 Blowing bubbles on a micro scale
[Vanja Mervič / Slovenia - edition: 10]
Fascination spurs out of the amazing technology we have today. The Scanning Electron Microscope enables us to go into the micro scale and nano scale of objects, might be organic or inorganic. Art or inspires technology or it is inspired by it. The view into the unknown is revealing of the symbiosis of the processes on all levels. What we see are ...
[read more]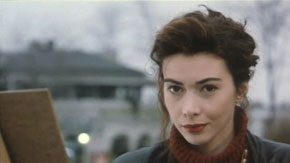 20 meters of love in Montmartre
[Pierre Gaffié / France - edition: 10]
Early in the morning, 4 women, unknown to each other, find a secret connection between them, through their hearts and through their arts... By giving a little attention, they will receive a lot...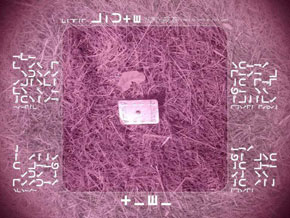 Lost civilization of the vessels
[Benna G. Maris / Italy - edition: 10]
lost civilization of the vessels, 2009 Single-channel audio-visual, SD 4:3 Stereo, 5'10" As a file of mysterious and alien origins, this artwork displays the finds of what it seems, to the eyes of exotic archaeologists, a civilization suddenly disappeared and incomprehensible, which remains are nothing but debris of toxic substances and ...
[read more]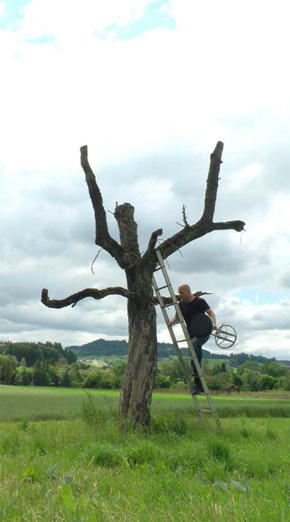 WZ295_Perf3
[Ralph Klewitz / Switzerland - edition: 10]
The video reveals a dead tree on grassland. I walk towards it and lean a ladder on the trunk. Subsequently, I carry a bar stool with me, climb up the ladder, balance it at different angles, and finally hang the stool on a branch. I then step down, take the ladder, and walk out of the frame. After a while, the static image fades to ...
[read more]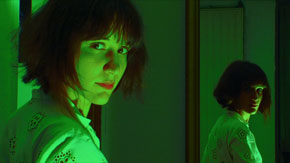 Her
[Jasna Ruljancic / France - edition: 10]
Video inspired by the poem "Ways of mirror" of the poet Alejandra Pizarnik that shows the various distancing of a woman with the reflection of his own image.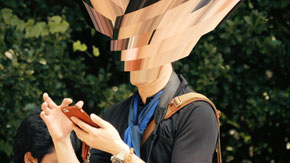 Ast*risk
[Kotaro Tanaka / Japan - edition: 10]
We live under various regulations. Procedures to defend rights of another occur strange phenomena. The more we hide something, the more we want to see it. Another meaning occurs by hiding something but it doesn't occur from something hidden, it occurs from the activity to hide something. Also hiding is premised that there is something but it ...
[read more]