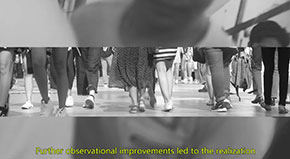 Cosmic wander
[Methas Chantawongs / Thailand - edition: 11]
The Universe is all of space and time and their contents, including planets, stars, galaxies, and all other forms of matter and energy.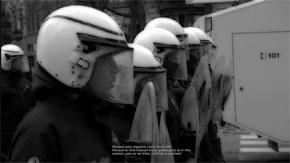 The barbarians
[Michel Pavlou / Norway - edition: 10]
A series of scenes of a besieged city, shaken by riots, associated with Cavafy's and Aeschylus' verses, fuses the narrative with the historical time and question the diachronic nature of power struggle.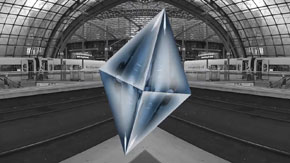 Defrosting device for apparently meaningless ink stains
[Maria Korporal / Germany - edition: 10]
The video has been created on a piece of "musique concrete" which deals with the theme of incommunicability. Composer Emiliano Pietrini (Globoscuro) constructed his music on a series of "nonsense" dialogues embraced by a carpet of sounds created with a toy piano, vocals, analog synthesizer, theremin, piano, field recordings, self-made ...
[read more]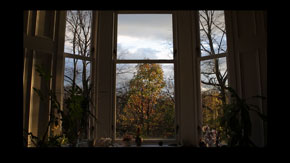 Appearance
[Lin Li / United Kingdom - edition: 10]
Looking out, listening in, while time passes almost imperceptibly within the apparent stability of our framed existence. This video is a contemplation of impermanence and the compression of time through a window view and the personal experience of the filmmaker.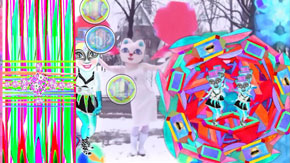 You are mmm
[Lotta Sweetliv / Netherlands - edition: 10]
Lotta's hypnotic dream.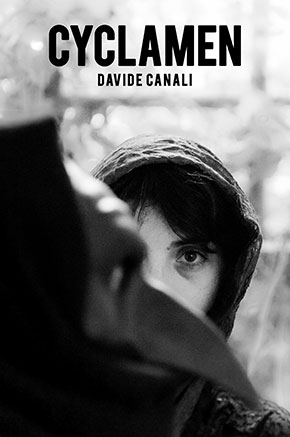 Cyclamen
[Davide Canali / Italy - edition: 11]
inspire him in the production of a series of courts on Man, resulting from the interaction between the external world, in which he moves and relates, and the internal world made of pains, desires and resilience.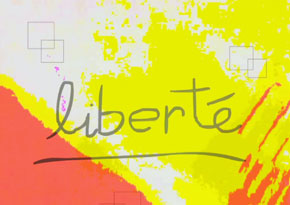 le peuple manque
[Balfet Benoît / France - edition: 10]
Cette vidéo aborde le thème de la liberté. J'ai essayé de jouer graphiquement avec le mot "liberté", tout en accompagnant l'animation d'un extrait d'une conférence de Gilles Deleuze. Il y est question de liberté et de résistance et de ce qui perdure après la mort et l'oublie.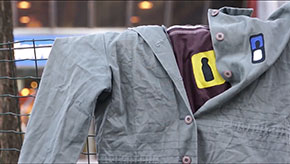 Being and time
[Jan Adamove / Slovakia - edition: 11]
https://vimeo.com/220846467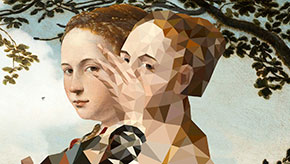 Skinned
[Francesca Fini / Italy - edition: 11]
SKINNED written, directed and animated by Francesca Fini music by Pandacetamol (freemusicarchive.com) A Dadaist collage that plays on the concept of identity, elaborated through impossible selfies taken by the protagonists of famous masterpieces in the history of portraiture and self-portrait. What is hidden under the skin, skinned by the ...
[read more]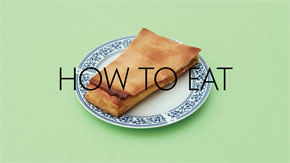 how to eat a jesuíta
[José Simões / Portugal - edition: 10]
HOW TO EAT is a series of short visual scheme videos that show the different portuguese ways of eating several traditional pastry and others that we can find in pastry and coffee shops in Portugal like a éclair, a jesuíta, a pastel de natal, a bola de berlim, a croissant, a napoleão, a queque, a bolo de arroz and others. A subtle humor, a ...
[read more]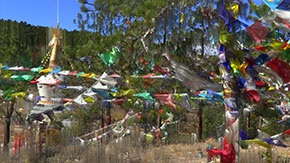 Shambala
[Eric Souther / United States - edition: 11]
This work focuses on the prayer flags located at the Shambhala Mountain Center in Red Feather Lakes Colorado. What I find interesting about prayer flags is they are not prayers to a God, but prayers and good will sent out into the world. The song is also prayers of good will to others. Custom software was created that utilized frame difference to ...
[read more]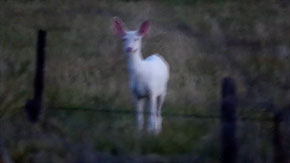 Truth or dare
[Alex Morelli / United States - edition: 11]
In the forests of North Carolina lurks an unsolved mystery. On the interwebs, the story's up for grabs. A film for the age of YouTube conspiracy theories.