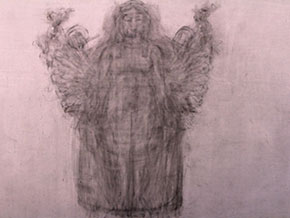 Feminam
[Marijke de Belie / Belgium - edition: 11]
The movie FEMINAM, Latin for woman is an autonomous visual work by Marijke De Belie in which the artist plays with representations of women throughout the centuries. Still it has not become a scientifical chronological enumeration of all female icons but more a flood of images like the one we experience in our REM sleep. For this she uses a ...
[read more]
Deep in cosmos
[Jingyuan Wang / United States - edition: 10]
Deep in Cosmos is a short film about the last five minutes of a lonely man's life. In the end of his life, his memory flushes over his vision. By guiding the audience to experience the last five minutes of the main character, the short film shows the loneliness of a human being. Natty is a young man who has been unemployed for a long time. He ...
[read more]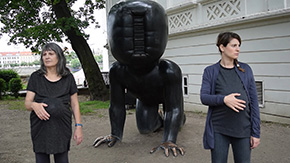 Uri
[Shir Handelsman / Israel - edition: 11]
The work deals with the issue of birth from a critical perspective and tries to ask questions about motherhood and feminine identity. The short video consists entirely of artistic quotations and gestures. It was taken in the city of Prague, at one of the sites featuring a sculpture of a giant baby made by the famous Czech sculptor David Cherney. ...
[read more]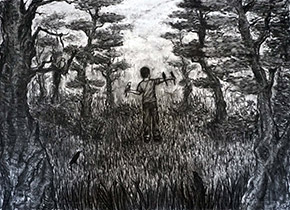 The foundling
[Leo Crane / United Kingdom - edition: 11]
J— dreams of a family where wild birds are his brothers and sisters and he can escape the urban chaos of London. He lives with his adopted dads in a loving home, but can't forget his past and the violent emotions he feels towards the young mother who abandoned him. In times of anger and sadness, he turns to the piano and the music that allows ...
[read more]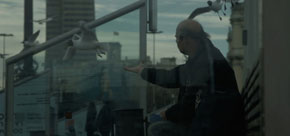 See
[Ana Puit Juste / Spain - edition: 10]
Seeing is feeling ... Look is silence and noise ... I guess the atmosphere that haunts me and makes me float. Loneliness view from a distance. We are the buoy that one day we admire.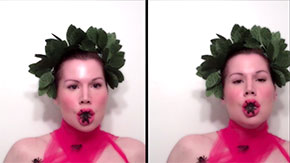 The dwarf iris
[Melancholy Maaret / Finland - edition: 11]
When I was seventeen, my favorite cousin and I took a summer theater workshop in London. For eight weeks we rehearsed and finally performed a series of one-acts to a small group of directors and acting teachers who critiqued us. One of the directors, who had been working with us all summer, told my cousin, "You can't do much, but what you can do ...
[read more]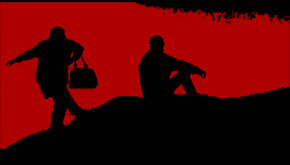 Pose
[Tahir Ün / Turkey - edition: 10]
The some of the visitors pose traditionally in front of the beautiful landscape at the edge of a cliff and their humanly expressions are worth seeing. They are intimate with each other like destruction of their existence. I observed silently this event. Finally, for the stronger message, they were stylized and isolated from the spatial ...
[read more]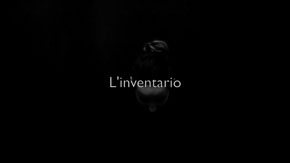 The inventory
[Francesca Bonfatti / Italy - edition: 10]
"Inventory" aims to be a project that it intends to trace through a multimedia installation characterized by a plurality of channels - verbal, sound-textual and iconic (static and moving images) - perceptual thresholds between present, past and future. What is an archive? This was the starting point for the development of a job that seeks to ...
[read more]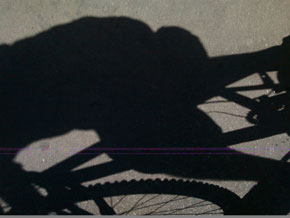 The .gif that keeps on giffing
[Lobo Pasolini / Brazil - edition: 10]
GIFs have become a fixture of internet grammar as it meets its craving for speed, visual syntax and humour. And GIFs are, of course, a form of video art. 'The GIF that keeps giffing' reunites traditional video art and GIFs using repetition, shadow biking and experimental noise to create a 'super GIF' experience.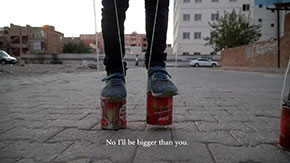 Powerism
[Hamza Kirbas / Turkey - edition: 11]
Since the beginning of history, it is impossible to ignore the existence of a power that, besides the adventure of life of mankind, is all together with us, is constantly changing, brings benefits from time to time, has been created by man and has always existed. This power is the concept of 'powerism' The concept of power, depending on the ...
[read more]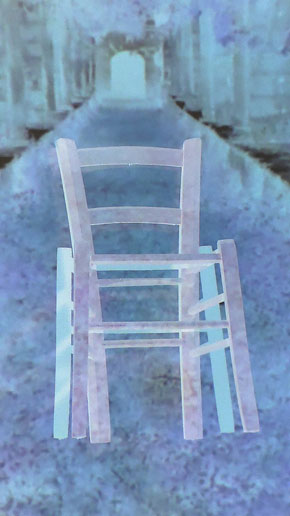 IcàsticaCHAIR
[Eduardo Herrera / Argentina - edition: 10]
icàsticaCHAIR describes my own reality (conscious and unconscious one) through the "chair" object, the chair allows me to talk about solitude, abbandone, emptiness, sorrow…and at the same time, it can create new dimensions of my inner world. The places become oniric images of the real world, real places and spaces that show new ...
[read more]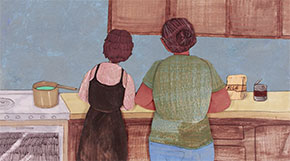 Margarita La Del Rio
[Pilar Garcia-Fernandezsesma / United States - edition: 11]
A documentary paper cut-out animation in Spanish showcasing moments in the life of a woman from Honduras who immigrated to the United States in order to support her family back home.