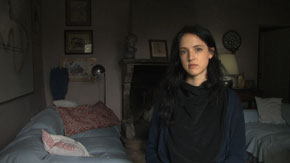 Portrait 126, Isabella Hammad, writer
[Matilde Gagliardo / Italy - edition: 10]
The portrait of Isabella Hammad, writer, was shot on the 10th of November 2016, at the Santa Maddalena Foundation (Donnini, Reggello, Florence, Italy), where she was a guest. It is part of a series of 'silent' film Portraits, shot in real time from 2005 to date. I ask people of different ages and professions, to pose for about ten minutes ...
[read more]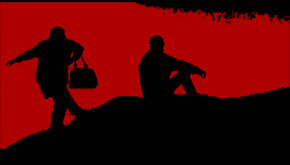 Pose
[Tahir Ün / Turkey - edition: 10]
The some of the visitors pose traditionally in front of the beautiful landscape at the edge of a cliff and their humanly expressions are worth seeing. They are intimate with each other like destruction of their existence. I observed silently this event. Finally, for the stronger message, they were stylized and isolated from the spatial ...
[read more]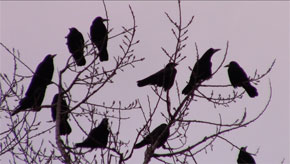 Raben (Ravens)
[Λrthvr / Germany - edition: 10]
Fascinated by birds in general and especially by ravens, I´ve always had the idea to make a short film focusing on their appearence and behaviour. One day, during a travel, I incidentally encountered a huge swarm of ravens in an urban environment, something never happened to me before... The music piece "Down of the anthropocene" is by ...
[read more]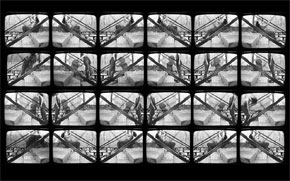 La Ruta NatuRaL
[Irvin Castro / Chile - edition: 10]
A geometrical-spatial human essay. The body runs through the natural route, the stairs to enter endless possibilities of combinations and patterns. An eye looks us in the city, a security camera watching us, giving an image, the minimum unit to compose with the multiplication of these geometries. The city consists of the body / composition / ...
[read more]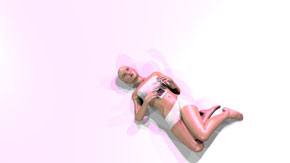 Soft Butterfly
[Sandrine Deumier / France - edition: 10]
An androgynous character wakes up in a space which is neutral and translucent. Formed by a moldable and reconfigurable material, this extremely tactile space is a place where anything is possible. The character adapts to her emotional states and elements of her surroundings. However, this ability to return from infinity to her reconfigurable ...
[read more]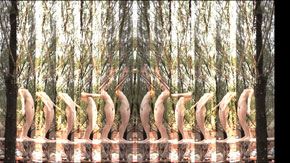 Desanido
[Ian Geike / Brazil - edition: 10]
LOGLINE: As the birds unwind from our arms, our bodies are moved outward like empty shells, as if visited, inhabited, controlled by flows of energy in continuum with their surroundings, forming a single landscape, at once devastating and welcoming, from distortion to transformation. CONCEPT: DESANIDO was created during a creative immersion of ...
[read more]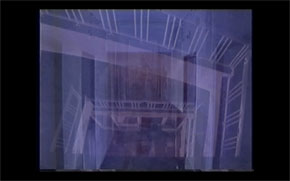 Nido de huérfanos (Remix&Repent)
[Alberto Varet Pascual / Spain - edition: 10]
The rest of an old footage has been recovered. It is the story of a murderer inside a normal guy. Also the story of some ghosts lost in time: presences and non-presences that remain attached to a space and a moment that vanish in memory.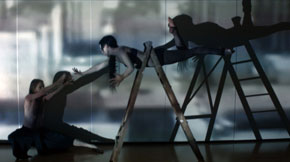 Back from the icy world of nothingness
[Falco Ranuli / Italy - edition: 10]
Falco Ranuli meets performers Brise Art ( Bulzi Valentina & Stefano Delgaste ) to make a trip with them in the mists of the Milanese suburbs , now and in the mists ornirico / existential '70s , in which spaces shelled by video projections move the bodies of the performers . Would have said Andrea Pazienza " because the cold - the real one - is in ...
[read more]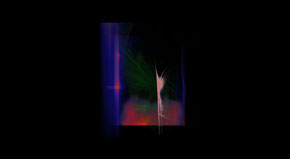 In motion
[Anabela Costa / France - edition: 10]
"IN MOTION " is an essay on the poetics of movement representation. forms on Movement, colours on Movement and look on Movement.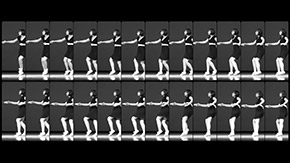 Boogie Stomp Pink
[Stuart Pound / United Kingdom - edition: 11]
A Boogie dance performed by William & Maeva was downloaded from the internet and vertical sections taken from each frame arranged into 24 panels to show pattern and movement across each second. First shown at the Ottawa International Animation Festival in Sept 2017.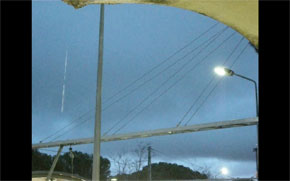 Agua estancada
[Alberto Varet Pascual / Spain - edition: 10]
The movie talks about the importance of water in our life. When it flows it makes our world moves. When it stops running (the moon controls its flow), everything stops. The stagnant water means death.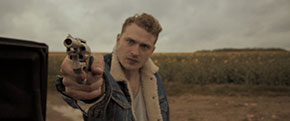 A vif
[Félicien Pinot / France - edition: 11]
Adrien, Louis and Mathieu are three non-conformist youth, a bit hood and drop-out, living in a small french town. One day Adrien makes a surprise for Mathieu : he kidnaps the girl Mathieu loves secretly. Ill appreciated by his two friends who don't know if it's just a joke or if he intends to go trough with his plan, Adrien causes a clash wich ...
[read more]