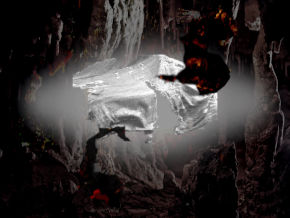 Air
[Teymur Daimi / Azerbaijan - edition: 11]
Air is the life force. If there is no air- there is no life. Correct statement: What is essential is invisible to the eye. Being invisible, the air manifests itself still. Talks to us. How? By having an effect on solid objects....Winds, storms, hurricanes, typhoons...These are the games of the air, letters of his language, messages. The movie ...
[read more]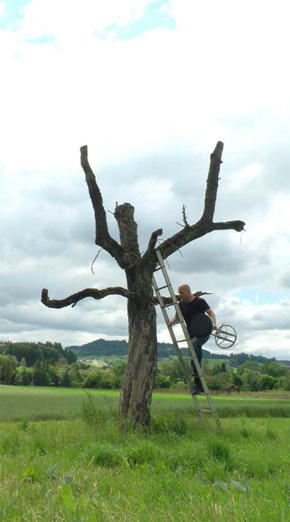 WZ295_Perf3
[Ralph Klewitz / Switzerland - edition: 10]
The video reveals a dead tree on grassland. I walk towards it and lean a ladder on the trunk. Subsequently, I carry a bar stool with me, climb up the ladder, balance it at different angles, and finally hang the stool on a branch. I then step down, take the ladder, and walk out of the frame. After a while, the static image fades to ...
[read more]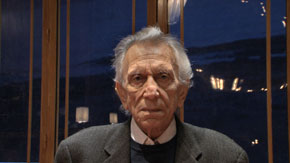 Portrait 113, Roberto Herlitzka, actor
[Matilde Gagliardo / Italy - edition: 10]
The portrait of Roberto Herlitzka, actor, was shot on the 5th of March 2016, at Teatro Biondo Palermo (Italy), before the second performance of "Minetti: A Portrait of the Artist as an Old Man" by Thomas Bernhard, directed by Roberto Andò. It is part of a series of 'silent' film Portraits, shot in real time from 2005 to date. I ask ...
[read more]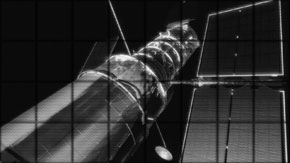 Metropolis
[Roelof Broekman / Netherlands - edition: 10]
Video, sound and production by Roelof Broekman All parts of the design (the title, the music, the editing, the images, the motions) are attempts to create an unknown topic. The form is some sort of question and answer although difficult to say what. Still it's obvious that an unidentified complication is born out of this seemingly unrelated ...
[read more]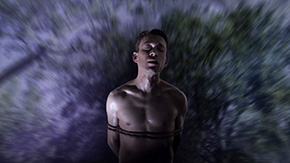 Free [radio cut]
[Ronny Strehmann / Germany - edition: 11]
The music video "Free" is about friendship and love, about remembering past times, having the courage to get over the bad things and trying a new start. The lyrical narrator addresses his friend which he had been separated from by some incident in the past. Now he asks his friend if he can remember the fun and joy and if he's willing to make ...
[read more]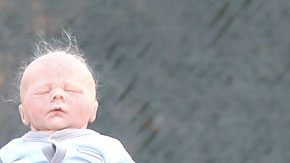 The player
[Julio Orta / Mexico - edition: 10]
A baby and an adult have an odd tennis match.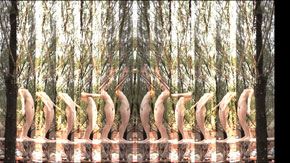 Desanido
[Ian Geike / Brazil - edition: 10]
LOGLINE: As the birds unwind from our arms, our bodies are moved outward like empty shells, as if visited, inhabited, controlled by flows of energy in continuum with their surroundings, forming a single landscape, at once devastating and welcoming, from distortion to transformation. CONCEPT: DESANIDO was created during a creative immersion of ...
[read more]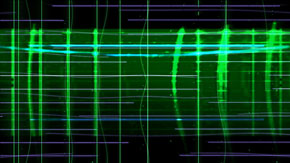 U Conduit
[Mike Celona / United States - edition: 10]
Images of energy pulsing through a computer circuit derived from an experimental live video production session utilizing Paracosm's Lumen video synthesizer application and Arkaos VJ mixing software. Music: SoSrp1513 by Production Unit Xero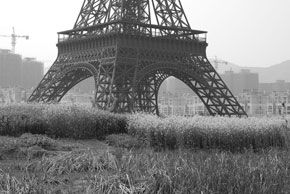 The human magnitude
[Florent Schwartz / Taiwan - edition: 10]
I spent a while in a quiet town where, around a pond, thousand-one houses are going to be demolished. We can enter in this ghost town by a single street as the entrance of a maze. The air is stagnant, the orientation is difficult, dust hide stars. The film deals with the fate of urbanization in China. What struck me most was that people ...
[read more]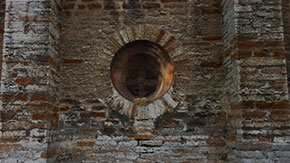 Urbanimatio
[Hardi Volmer / Estonia - edition: 11]
This film is a poetical portrayal of the evolution and devolution, ageing yet also constant regeneration of an anonymous city sphere. Its only companion and support is the music, which draws its rhythmic structures from the surrounding buildings and architectonic cadences. It makes visible by magic the dynamics of the coexistence of stone, ...
[read more]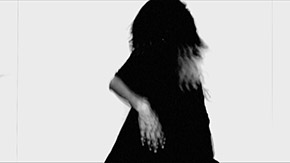 Riflesso di conservazione
[Francesca Bonfatti / Italy - edition: 11]
"If I had to choose what to discard and what to keep to me …" Invisible actions and rituals performed every day for self-care reinterpreted and rewritten through the body, a container reflecting the actions that affect emotional and personal experiences.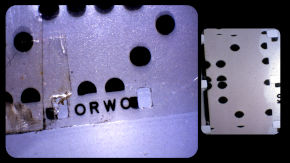 ORWO
[Stuart Pound / United Kingdom - edition: 10]
The film here is one I made in 1972. The surface is easily marked. I scratch the image off with a needle then sweep away the dust emulsion. I record this using a low magnification microscope USB connected. Selected for EXPERIMENTA, London Film Festival 2015