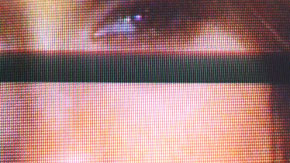 Recycle
[Anna Beata Baranska, Michal Baranski / Poland - edition: 10]
In the work Line on the move I didn't created expanded narration. The most important for me were formal issues. Entire work relies on motion of lines, their appearing and disappearing. Line's motion is determined by soundtrack. At first the music is undemanding, and only single lines are pulsating, but after a while music is making more ...
[read more]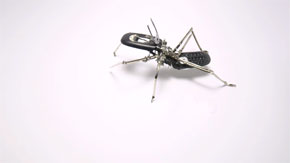 What we are - WEEEdroponics
[Alessio De Marchi / Italy - edition: 10]
Planting the seeds, Growing the Future Technology pervades every aspect of our lives: the way we move... the way we work... the way we meet and communicate… how we make love and what we eat... Yet, in pursuing his quest, man also generates huge amounts of increasingly technological waste....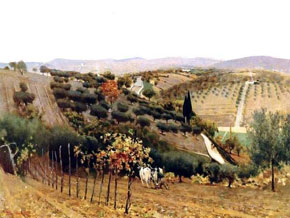 From Tuscany, from Moravian Slovakia or from off Palouse?
[Vladimír Vašíček / Czech Republic - edition: 10]
Three parralel videos used for the Festival 2016 / 2017 are describing relation between visual and audible more generally. At the same time, they invite in triplet of landscapes that are reciprocally far away however they are very analogous – Tuscany (I), Moravian Slovakia (CZ) and Palouse (US). Within many local sceneries only native music is ...
[read more]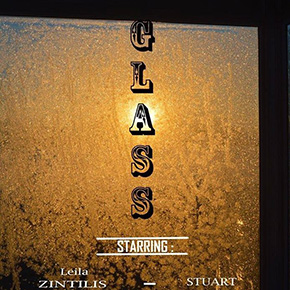 Glass
[Andrea Tiatto / Malta - edition: 11]
glass is a film talk about a problem we are living in it nowadays, using the mobile while driving.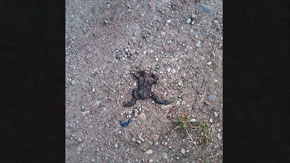 283 frogs
[Genadzi Buto / Belarus - edition: 10]
Synopsis: What will be if you quickly flip through 283 photos of squashed frogs?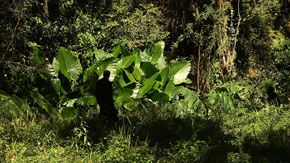 Immersed
[Nelton Pellenz / Brazil - edition: 10]
Strange to the place, an individual enters the forest guided by the sounds of a river; When diving in this space / image, it is absorbed by the landscape.The natural sounds of the forest and the river, propose to apprehend the senses of the spectator and take it to a state of immersion.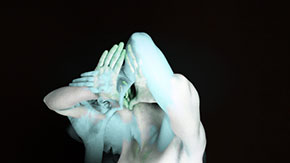 La memoria de un oído
[Úrsula San Cristóbal / Spain - edition: 11]
What is memory made of? Stories, memories, fictions, images and sounds clinging to our skin .... The memory of an ear is a music-visual reflection inspired by Paul Ricoer and Leonor Arfuch's approaches on memory. Note: The file has english subtitles. Please enable them on your player.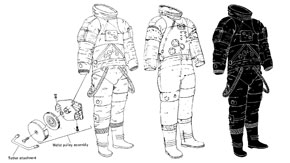 In space no one can hear you cream
[Cristobal Catalan / Spain - edition: 10]
Space is imbued with Foucauldian fantasies on governmentality, structural syntax and power. A disembodied conservatism of Space that has been contentiously managed by NASA and the Soviet Space Program since the 1950's. I am interested in post-humanist and Futurist issues; transgressing colonial science, gender functionality, and human ...
[read more]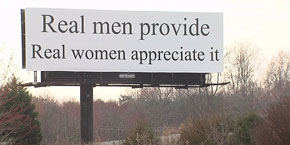 Billboard on Business 40 Westbound
[Yuri Goodart / United States - edition: 10]
I've collaborated with two of my closest friends to create a performance art piece, after someone posted a billboard that says "Real men provide, and real women appreciate" We take this sign to our queer hearts, and force feed each other disgusting food down each other's supple throats. Just to gag it up. We are all real women, appreciating ...
[read more]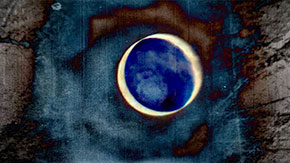 Fixing a hole
[Pierre Ajavon / France - edition: 11]
Trying to fix a hole to stop our mind from wandering on the other side…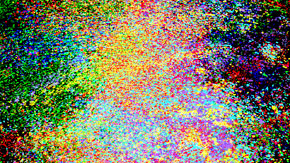 A Murmuration
[Zlatko Cosic / United States - edition: 10]
Abstract explorations of nature.
La petizione di Arianna
[Jasna Ruljancic / France - edition: 10]
Video inspired by the aria " Il Lamento di Arianna" (Ariandne's Complaint) by Claudio Monteverdi. Ariadne, mythological figure symbol of an unattainable and mysterious woman, ask to kill the the image of beauty that immure her.