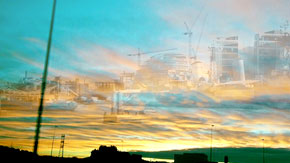 Gaps
[Tamara Lai / Belgium - edition: 10]
Experimental road movie. Gaps: offsets, fractures, voids in our modern lives... Embracing all kind of places and people. 'Meetings, moments of communion with the world in all its states!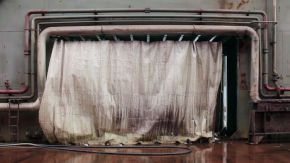 Stale
[Hatice Duygu Artüz / Turkey - edition: 11]
STALE Everything vibrates! Every cell in the human body, every disease, every virus, every request, every emotion… Does a person rely on irregular and uncertain dialogues? Avoid from the definitive flow? Is a person mistaken that vibration and resonance evolve into a pure reality? When his imitiation tragadies come accross with pure ...
[read more]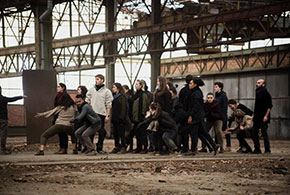 Mass
[Le Fu / France - edition: 11]
MASS is a 10 minutes single take video-dance shot in Paris. The project was framed within the Danse en Seine's choreographic workshops, including 40 amateur dancers. Images of the crowd appear more and more often and symbolize the current upheavals all over the world, evoking alternately parties, migrations of refugees, manifestations, religious ...
[read more]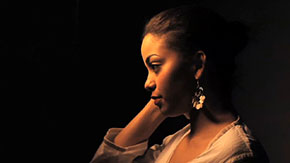 A woman
[Adel Oberto / Italy - edition: 11]
To be a woman. A Woman is a bitter reflection about female condition, which is still subdued to male influence and abuse in many parts of the world.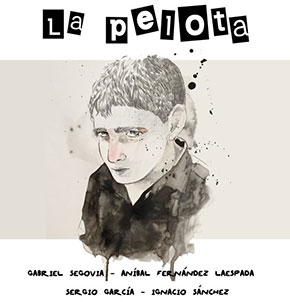 La pelota
[Fernando G. Pliego / Spain - edition: 11]
During a football match with his friends, two kids stole Angel's new ball. Charo, a friend of Angel, says that she knows where one of the thieves lives. Angel and his father go there to try to recover the ball. But things get complicated when Angel's father realizes that the house owner is the main client of his modest business.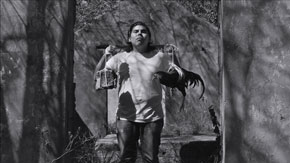 The origin of stones
[Mauricio Saenz / Mexico - edition: 10]
"The origin of stones" questions the ideals of the past and their validity in the present through the decay and fall of monuments built to preserve a historic memory. With a text based on a debate that puts in doubt the efficiency of a scale used to document the proportion and appearance of archaeological remains, this work looks to ruins as ...
[read more]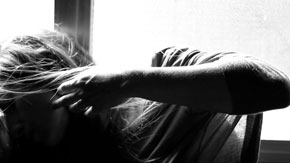 Han'nah
[Donato Arcella / Italy - edition: 10]
Loosely based on Han'nah, character from the first Book of Samuel, and inspired by pictorialist photography, the video is a sequence shot of pure performance art.
 Han'nah's thoughts are a deep feeling directed towards Him who is able to read and understand the thoughts of men. The sequence shot, as a dimension, is the environment where the ...
[read more]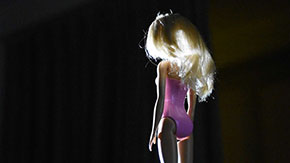 The shameless
[Gustavo Gorzalczany / Argentina - edition: 11]
the turns of the revolving History exposed as layers in present faces, capable of executing and supporting, from their deceptive speeches, shameless and murderer policies that lead to the bareness of the Republic, cynically and hollowly in her name, by applying violence of all kinds, physical and symbolic violence upon the population, among the ...
[read more]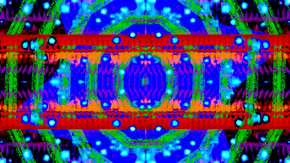 Night Terrors
[Mike Celona / United States - edition: 10]
A short abstract piece comprised of sequences and remixes produced live during RIPROC's monthly DJ show at the Bug Jar in Rochester, NY on August 26th, 2016. Music by Vhos7 & Ceiva.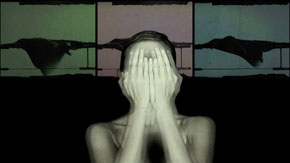 Your Body is Your Buddha
[Antonello Matarazzo / Italy - edition: 10]
La comprensione del mondo si esprime anche attraverso il corpo il quale conserva in sé le informazioni del processo karmico. La coreografia aspira a sublimare le gestualità dei diversi animali provenienti da un territorio ancestrale in cui il sé si identifica con altre forme di vita. Una metamorfosi biologica che si realizza in un flusso ...
[read more]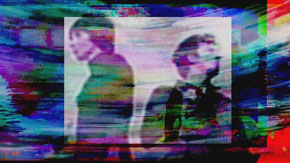 Instructions for letting go
[M. Dianela Torres / Mexico - edition: 10]
For letting go first you have to find in your memories sounds and colors that remind you painful moments, those are antidote so you can move on. This video have memories from different videos I recorded in the past years with a DSLR, including fragments of the day my grandmother died shot with an iphone; mixed with a sequence of the film ...
[read more]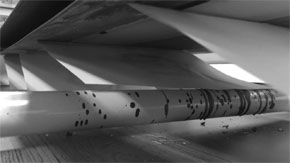 Zebracakes
[THLTTLDBB / United States - edition: 10]
micro factory production line of zebra cakes micro factory micro cakes micro production micro micro cakes production line; multiple views zebra cakes trapped in a loop on a micro production line zebra cakes in an infinite loop on a micro production line