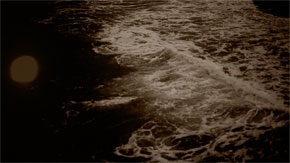 Tide
[Lingyun Zheng / China - edition: 10]
Tide shows my silent conversation with my friends and family. Now I'm alone, and I think about them when I see the moon. I recreate stories they told me with movements of the river and sea. The moon is listening to this conversation.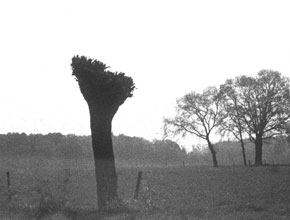 The sadness will not last forever
[Alexei Dmitriev / Russian Federation - edition: 10]
The most beautiful paintings are those which you dream about when you lie in bed smoking a pipe, but which you never paint.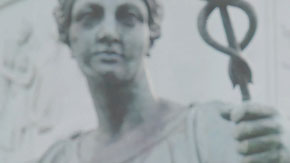 Over against
[David Anthony Sant / Australia - edition: 10]
Montaged footage of Saturday morning clientele vacating a crowded inner western Sydney train station platform then walking single file across a narrow footbridge to Sydney's largest fruit and vegetable market is edited together with diagonally aligned glimpses of estranged neoclassical sculptures and urban utilitarian constructs.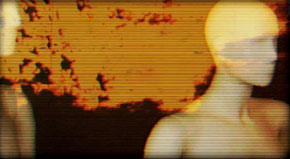 May Revolution
[Francesca Bonci / Italy - edition: 10]
I wanted to convey an uneasiness that becomes gloomy alienation, but through an inner revolution becomes the end light. Music: Mahút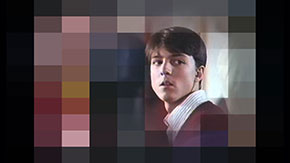 The shirt
[Felice Hapetzeder / Sweden - edition: 11]
A subjective experience from within the film industry. The visual and verbal aspects of a film scene from a feature length movie are altered. The work is collaborative in the form of appropriation and a re-appropriation of the artist's body from the original film.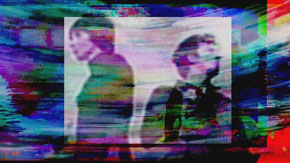 Instructions for letting go
[M. Dianela Torres / Mexico - edition: 10]
For letting go first you have to find in your memories sounds and colors that remind you painful moments, those are antidote so you can move on. This video have memories from different videos I recorded in the past years with a DSLR, including fragments of the day my grandmother died shot with an iphone; mixed with a sequence of the film ...
[read more]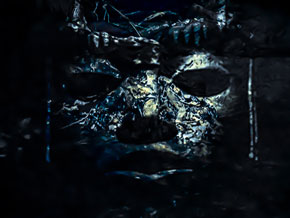 Liquid Landscape_studio#3
[Tiziana Manfredi (OfficinaMamiWata) / Senegal - edition: 10]
"... as divine identities could not express their knowledge directly, it was necessary to find a means by which they could be understood by mankind." (The I Ching _ The Book of Changes) Liquid Landscape is an intimate landscape. The images are absorbed in the contemplation of the landscape looking for a meaning and the sense of sacred that ...
[read more]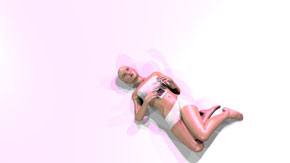 Soft Butterfly
[Sandrine Deumier / France - edition: 10]
An androgynous character wakes up in a space which is neutral and translucent. Formed by a moldable and reconfigurable material, this extremely tactile space is a place where anything is possible. The character adapts to her emotional states and elements of her surroundings. However, this ability to return from infinity to her reconfigurable ...
[read more]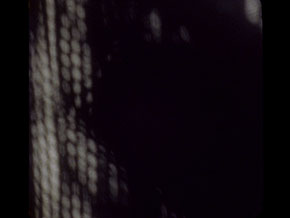 Senses of Time
[Wenhua Shi / China - edition: 11]
Senses of Time depicts the lyrical and poetic passage of time. The work reflects on time and focuses on defining subjective and perceptual time with close attention to stillness, decay, disappearance, and ruins.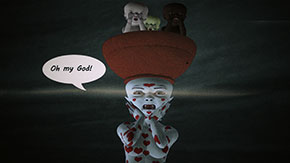 Cupid & Psyche against the Black Horde
[Silvia De Gennaro / Italy - edition: 11]
Will Empathy and Culture succeed to defeat the Black Horde that is conquering the planet?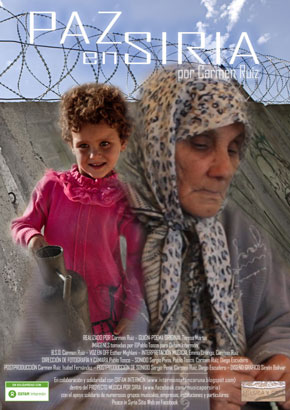 Paz en Siria
[Carmen Ruiz / Spain - edition: 10]
A girl, as the voices of the children, talks about Peace with her mother in the context of the war in Syria.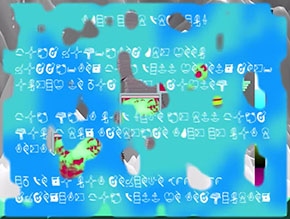 All good memes go to heaven
[Matthew Williamson / Canada - edition: 11]
This video is loosely based on stories of archaeological exploration in the late 19th and early 20th century. AGMGTH projects these discoveries into the future to a time when a generation rediscovers the artifacts of our current digital culture.