Deep in cosmos
[Jingyuan Wang / United States - edition: 10]
Deep in Cosmos is a short film about the last five minutes of a lonely man's life. In the end of his life, his memory flushes over his vision. By guiding the audience to experience the last five minutes of the main character, the short film shows the loneliness of a human being. Natty is a young man who has been unemployed for a long time. He ...
[read more]
Areka
[Begoña Vicario / Spain - edition: 11]
Euxebi's father was killed during the war. In her youth, Euxebi suffered Francoist repression and, to this day, despite the fact that the dictatorship ended long ago, she has not had the change to recover the memory of her father. After many years, when they finally open the grave where her father is, Euxebi puts a picture next to his bones.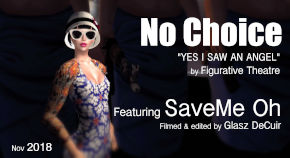 No Choice
[Glasz DeCuir / Spain - edition: 11]
You Have NO CHOICE is an experimental movie filmed and edited by Glasz DeCuir and featuring the artist SaveMe Oh. VideoArt piece exploring the limits of corruption concept. SaveMe Oh is the avatar and character of a dutch theatre director working in virtual worlds with great success. Glasz DeCuir is the identity as filmmaker and screenplay ...
[read more]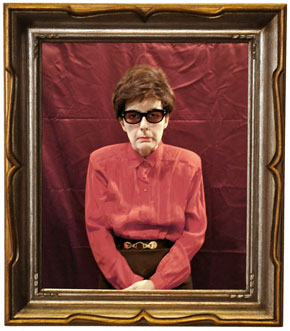 Súbita
[Marcia Beatriz Granero / Brazil - edition: 10]
Jaque Jolene has an unexpected encounter caused by the sudden appearance of an old persona, bringing up an underground intimacy.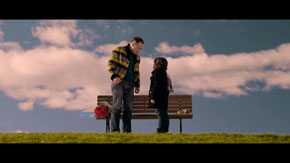 Parque
[Mateo Garlo / Spain - edition: 10]
Luis is excited about the romantic date he is about to have, but a peculiar kid crosses his path. Soon he will find out how fast his life can change while he is waiting for his girlfriend.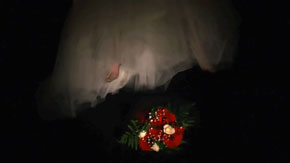 Happy Endings
[Antonello Matarazzo / Italy - edition: 10]
Tre episodi misteriosamente collegati tra loro, tre personaggi in tre diversi ipotetici finali per un film mai girato. Una metafora del cinema tra catarsi pittorica e azione. Three episodes mysteriously linked together, three characters playing in three different hypothetical "endings" for a movie never shooted. A metaphor of the cinema ...
[read more]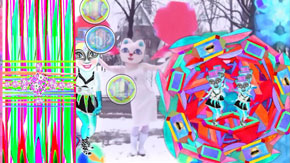 You are mmm
[Lotta Sweetliv / Netherlands - edition: 10]
Lotta's hypnotic dream.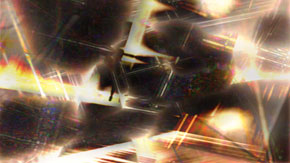 Legendary Variations
[Mike Celona / United States - edition: 10]
A Sequence of gradually evolving remixes of the Legendary Pictures production company animated logo demonstrating the dramatic transformations that can be derived from manipulating even a single source clip. The underlying audio soundscape was also constructed from modified loops of the original sound that accompanied the video source sample.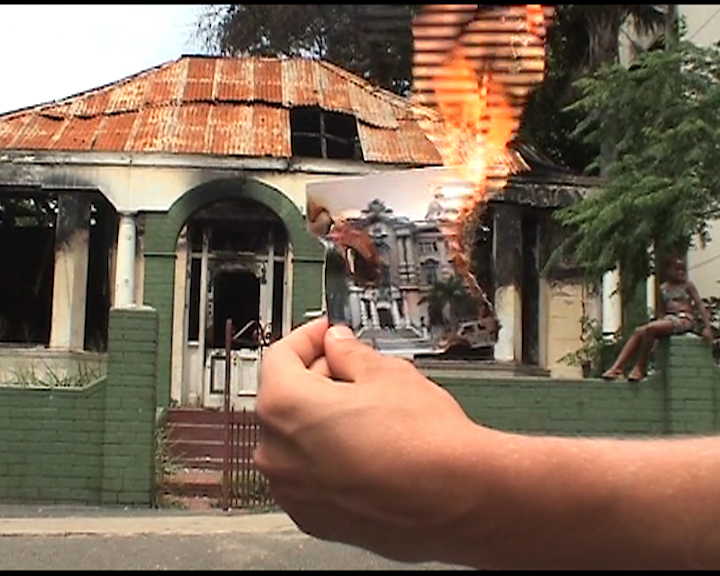 A burnet house
[Joacélio Batista / Brazil - edition: 11]
In December 2004 in the city of Durban, South Africa, there were two houses burned. One in front of my eyes and the other in my deepest desire.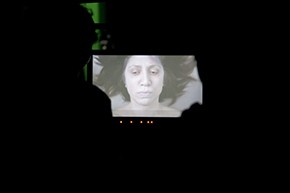 La última cita
[David Baquero / Spain - edition: 11]
Carlota, a middle-aged woman, wakes up in a mortuary refrigerator in a morgue. She recently has died. Suddenly, she hears the voice of a man who speaks to her from the refrigerator above. Both, dead, they have a conversation in which Carlota will make a special journey to her mind. Gradually, the will know to each other and discover than death ...
[read more]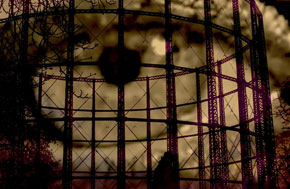 Naked Eye
[Ajavon Pierre / France - edition: 10]
In order to "film the sound" and to turn the sounds into images, "Naked eye" confronts our vision to the opacity of fantasy.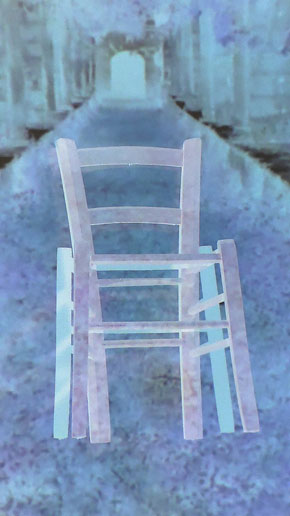 IcàsticaCHAIR
[Eduardo Herrera / Argentina - edition: 10]
icàsticaCHAIR describes my own reality (conscious and unconscious one) through the "chair" object, the chair allows me to talk about solitude, abbandone, emptiness, sorrow…and at the same time, it can create new dimensions of my inner world. The places become oniric images of the real world, real places and spaces that show new ...
[read more]