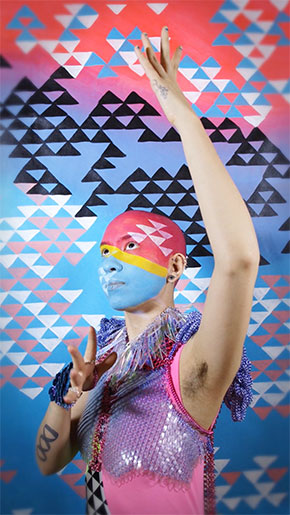 Rebirth garments cinemagraphs
[Eloise Sherrid / United States - edition: 11]
A series of cinemagraphs exploring the idea of "radical visibility" in an ongoing collaboration with the queercrip fashion collective Rebirth Garments and painter Lauryn Welch. Cinemagraphs are artistic GIFs: shot with intentionality and featuring a mostly still image that has pockets of moving video that loop infinitely. Queer, disabled ...
[read more]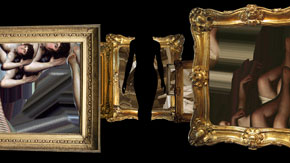 Efficient Story
[claRa apaRicio-yoldi / Spain - edition: 10]
A camera slowly follows the figure of a woman walking, with continuous travelling. On both sides, in an impossible space, hang framed pictures with recognizable images from the history of Western painting, in which the great geniuses, men, have represented the figure of women over centuries. Towards the end of her journey she begins to be ...
[read more]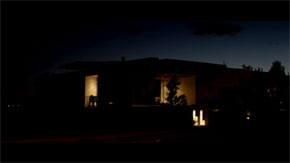 Flicker
[Siegmund Skalar / Austria - edition: 10]
A cinematic scenario situated in a suburban home suddenly starts to take a surreal turn. Three characters find themselves seemingly stuck in repetitive motions and dysfunctional behavior. An off-voice comments on the nature of performance.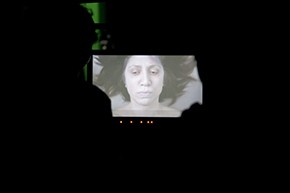 La última cita
[David Baquero / Spain - edition: 11]
Carlota, a middle-aged woman, wakes up in a mortuary refrigerator in a morgue. She recently has died. Suddenly, she hears the voice of a man who speaks to her from the refrigerator above. Both, dead, they have a conversation in which Carlota will make a special journey to her mind. Gradually, the will know to each other and discover than death ...
[read more]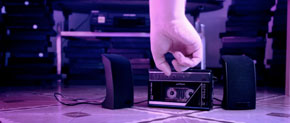 Mi piel
[Aria Hurtado / Spain - edition: 10]
Set in the mid 90's, the film tells the story of the son of a well-known furrier from a small village in the south of Extremadura, who enjoys dancing in front of his camera. One day he is warned that the furrier shop, where he led a reclusive life, is about to collapse.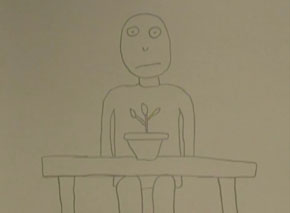 A conversation with a black hole
[J.T. Moore / United States - edition: 10]
BLACK HOLE noun (astronomy) a region of space having a gravitational field so intense that no matter or radiation can escape. (informal) a place where people or things disappear without trace.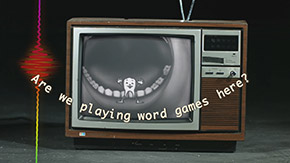 Space dialogues
[Shashwati Talukdar / Taiwan - edition: 11]
A found footage sci-fi odyssey.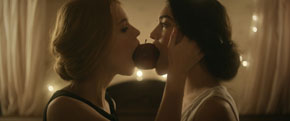 Breaking rules
[Victor Claramunt San Millán / Spain - edition: 10]
Rules are necessary for the development of a society, if they did not exist we'd miss the pleasure of breaking them A group of fresh-faced young students at an all-girls boarding school. A new girl arrives. A new friend will teach her how to breaking the rules set out by their strict headmistress. Rules broken include, sharing food in their ...
[read more]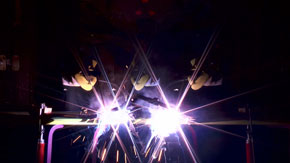 Son et lumiere
[Jean-Michel Rolland / France - edition: 10]
Audiovisual experimentation on the sound and light generated by an arc welding station.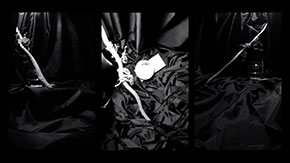 The way things are waiting for us
[Lorenzo Papanti / Italy - edition: 11]
There are some objects within the scene: the artist acts by modifying the quiet of the system. Once he's gone, they keep track of his passage and seem to wait for him. The objects live in waiting for Man's activation and trasforming It in a simple activating mechanism.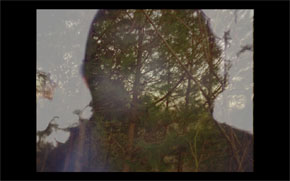 Memory Lane
[Alberto Varet Pascual / Spain - edition: 10]
From the future, a memory in the form of a poem evokes a happy childhood before a turbulent war. This memory comes in the shape of a space trip that links the present (words) and the past (still photos) through the war (moving image), creating an audiovisual experience that binds the viewer to a mysterious place where adulthood (consciousness), ...
[read more]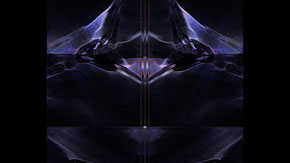 Refluir
[Daniel Carvalho / Brazil - edition: 10]
Refluir was created by Altera art collective and is part of a comprehensive project on water dynamics in estuarine environment in southeast Brazil. We developed a very dense multilayered audiovisual where the spaces are filled by complex natural dynamics. The movement is driven by contemporary instrumental music created by the group. Refluir is ...
[read more]