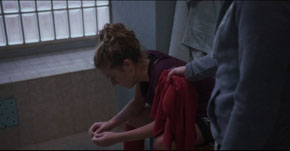 Mi-temps
[Arnaud Pelca / France - edition: 10]
A female football team has a few minutes to get itself together. Fanny, the coach in lack of self-confidence, needs to deal with the team's president and also her daughter, who is one of the players. Fanny has to win back the team's trust.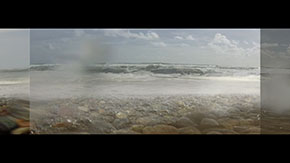 Foams
[Jerónimo Veroa / Argentina - edition: 11]
foams 2´ 25´´ in loop mono-channel video, stereo Two distant coasts, one present. The drawing of the foam on the shore. The Memory of the past that the sea entails in its matter. A shadow that lingers in the instant. And the Real, which is always elsewhere.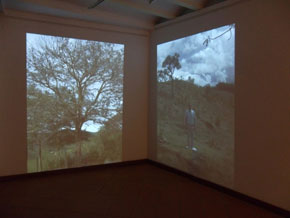 Movie
[Joao Wesley de Souza / Brazil - edition: 10]
Video graphic construction made whit interpolation of monthly photographs conducted between July 2008 and January 2016.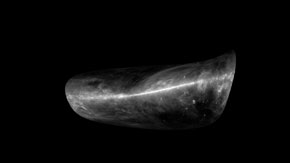 Première Aube
[Aurelien Dupuis / Belgium - edition: 10]
In the sound of images, the universe takes shape; the offering of time leaves us quiet facing the possibility of capturing the light of a distant past.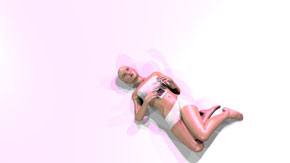 Soft Butterfly
[Sandrine Deumier / France - edition: 10]
An androgynous character wakes up in a space which is neutral and translucent. Formed by a moldable and reconfigurable material, this extremely tactile space is a place where anything is possible. The character adapts to her emotional states and elements of her surroundings. However, this ability to return from infinity to her reconfigurable ...
[read more]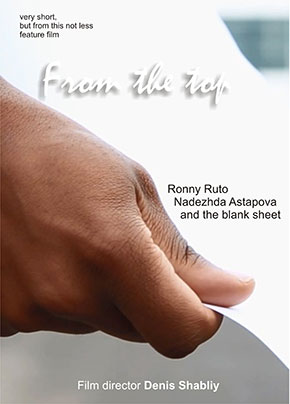 From the top
[Denis Shabliy / Russian Federation - edition: 11]
A young black guy unsuccessfully distributes clean sheets on the street, until a passer-by girl takes one of them in her hands.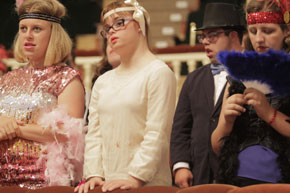 El caramelito sin sabor y sin color
[Reyes Caballero / Spain - edition: 10]
In a far country, there was a candy factory that was the most famous of them all. There they created the most delicious sweets in the world. And a caramelito was born without color and without flavor, isolated in a corner, died of pity. So one night his companions discovered him and helped him to be a happy caramelito. Aidemar's work with ...
[read more]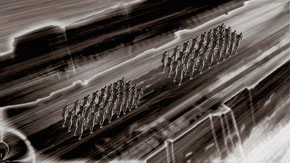 140 Characters
[Dean Winkler / United States - edition: 10]
"140 Characters" poses the question, "What happened to the future we were promised?" it employs abstract processed imagery and 3D CGI to escort the viewer between past visions of the future and the foolishness of our contemporary digital media reality. Abstract and processed images are used to create a non-narrative visual arc in the tradition of ...
[read more]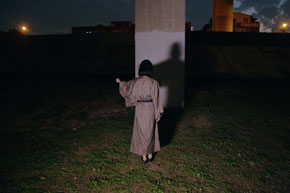 Underbridge
[Florent Schwartz / Taiwan - edition: 10]
Underbridge is a single sequence shot that consists in a complete and precise choreography of the all dancers, camera and light operators. The action is a continuous night leak from an unknown beginning, in which the characters, facing the same situation, bump against a vertical architecture made of concrete. On a social perspective related to ...
[read more]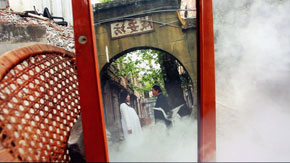 China Dream
[Tan Tan / China - edition: 10]
China, Wuhan City, in a small alley near by the bank of the Yangtze River,surrounded by the fences of demolition, some memories from the time of The Chinese Republic are deeply hidden. This area has experienced significant issues on Chinese-Western conflict, internal political climate changes, as well as flowing Joys and sorrows of famous ...
[read more]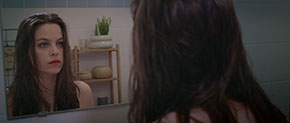 Life is long
[Adriaan Hogervorst - de Jong / Netherlands - edition: 11]
After finding many different home-like places on her travels, a young woman returns to her actual home with a very profound feeling of unheimischness. She's not quite sure who she is in her old world, or where she will be going. After spending the day with an off beat uber driver and her old friends, she finally comes to find that it's OK to ...
[read more]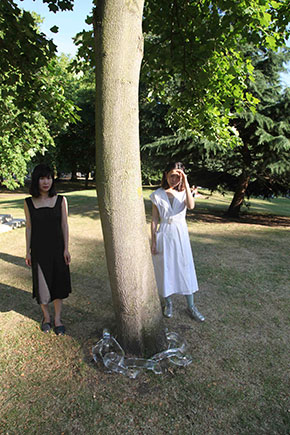 Give Chains A Chance
[Hong Yane Wang / United Kingdom - edition: 11]
'Give Chains A Chance' is a performance centered around a sculpture titled 'A Bracelet' which features a gigantic chain made of ice. The artists draw inspirations from cultural and spiritual legacies, such as the Buddhist practice of Fang Sheng, the compassionate act of releasing the captured, and Wu Xing (the Five Elelments), the Taoist concept ...
[read more]