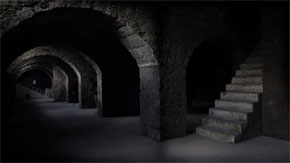 Running man
[Pedro Sena Nunes / Portugal - edition: 10]
Two beings. One encounter. The movement of a body meets the stillness of concrete and stone. A man runs through a seemingly empty space. His steps echo. The walls seem to respond. Circular forms meet angular ones. They speak without words. Space creates movement and is created by movement in return.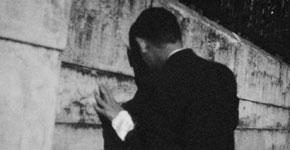 City-scape n°2
[Gian Cuz / Philippines - edition: 10]
city-scape is an ongoing video, dance, performance collaboration that serves as a linguistic intervention; a stand-in for "city that escapes." Cruz and Villacorta examines the notion of fleeting identities in relation to cities and bodies in relation to their hometown Manila and its historicities and contexts respective to particular spaces ...
[read more]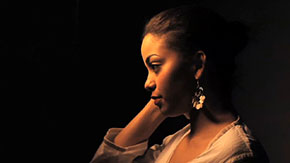 A woman
[Adel Oberto / Italy - edition: 11]
To be a woman. A Woman is a bitter reflection about female condition, which is still subdued to male influence and abuse in many parts of the world.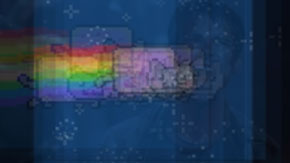 Nyan Cat (Psycho Cat)
[Mauricio Sanhueza / Peru - edition: 10]
This is a psycho version of the mainstream icon named Nyan Cat. In a sarcastic way is a remix between this rainbow farting cat with slasher films and some human rights statements audio by many presidents around the world on 2014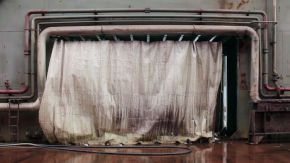 Stale
[Hatice Duygu Artüz / Turkey - edition: 11]
STALE Everything vibrates! Every cell in the human body, every disease, every virus, every request, every emotion… Does a person rely on irregular and uncertain dialogues? Avoid from the definitive flow? Is a person mistaken that vibration and resonance evolve into a pure reality? When his imitiation tragadies come accross with pure ...
[read more]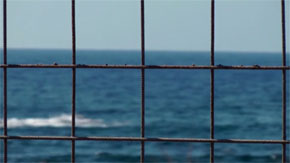 Mare Mediterraneum
[Markus Keim+Beate Hecher / Austria - edition: 10]
According to estimations by international organizations, more than 3.500 people drowned in the Mediterranean Sea on their flight to Europe in the year 2015.The real number is probably significantly higher. "mare mediterraneum" is a experimental-documentary in seven chapters about the escape route of refugees over the Mediterranean Sea. ...
[read more]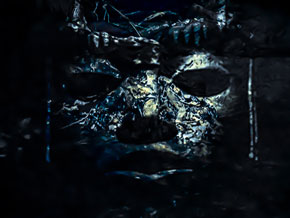 Liquid Landscape_studio#3
[Tiziana Manfredi (OfficinaMamiWata) / Senegal - edition: 10]
"... as divine identities could not express their knowledge directly, it was necessary to find a means by which they could be understood by mankind." (The I Ching _ The Book of Changes) Liquid Landscape is an intimate landscape. The images are absorbed in the contemplation of the landscape looking for a meaning and the sense of sacred that ...
[read more]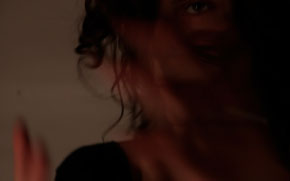 DaBlu (o Dopo Cafuné)
[Nina Terruzzi / Italy - edition: 10]
The video continues a refelction upon the subject of Protection started in 2014. More specifically, it would like to describe the sensation of recognizing the impossibility of self defense and, consequently, resignation in front of the need of going through pain.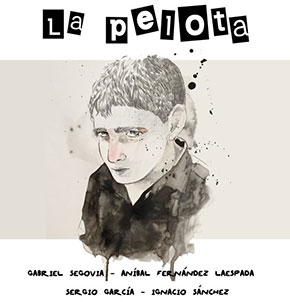 La pelota
[Fernando G. Pliego / Spain - edition: 11]
During a football match with his friends, two kids stole Angel's new ball. Charo, a friend of Angel, says that she knows where one of the thieves lives. Angel and his father go there to try to recover the ball. But things get complicated when Angel's father realizes that the house owner is the main client of his modest business.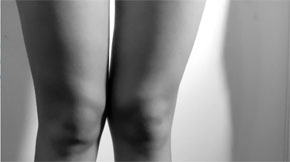 Body Space
[Theodora Prassa / Greece - edition: 10]
Through a body collage Ι investigate the physical reaction of the human in disorganization, making spontaneous movements, mentioning personal concerns, obsessions, fear, monitoring past events that pass in front of it. It is presented an inner world, the body and how it reacts to the effects of external elements, from the outside. I focus on ...
[read more]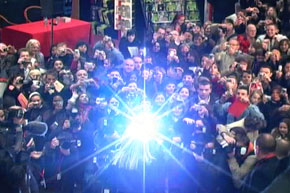 Celebrity
[Khalil Charif / Brazil - edition: 10]
The images record an environment where a crowd is taking continuous flashes toward the viewer. Celebrity are us, the public. Recorded at Virgin Records Megastore, in Paris, 2007.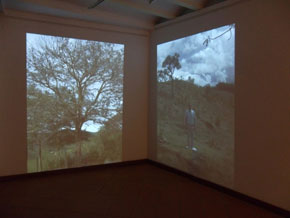 Movie
[Joao Wesley de Souza / Brazil - edition: 10]
Video graphic construction made whit interpolation of monthly photographs conducted between July 2008 and January 2016.