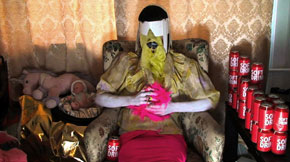 Tell me something about yourself
[Maja Skjøth Hegelund / Denmark - edition: 10]
The film offers a look into an imaginary future city. The city is based on the friendship between North Korean leader Kim Jong- Un and American former Basketball player, Dennis Rodman. The two have recently developed a controversial friendship and this film is a suggestion to what a city might look like, if these two men were in charge. In the ...
[read more]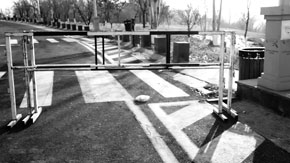 Three Episodes of Urban Hiccups: Jump, Walk, Kick
[Teresa Leung / Hong Kong - edition: 10]
A flashing light outside an apartment nobody fixed, sporadic bus services, ice on pedestrians not melted three weeks after a snowy day: How would you deal with urban hiccups? I documented my responses to these experiences of urban hiccups during my artist-in-residence in Yerevan, Armenia. Let me know how you deal with hiccups in your city.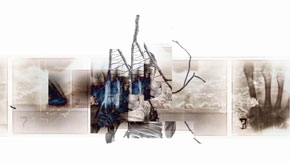 Acciones Nómadas
[Isabel Pérez del Pulgar / Spain - edition: 10]
The structure of dual thinking causes the components that order it to be established in a bipolar way: spirit - nature, mind - body, white - black, man - woman, true - false. A hierarchy is created where meanings, in absolute terms, correspond to the good and bad, to the positive and negative. In this way identities are constructed under assumed ...
[read more]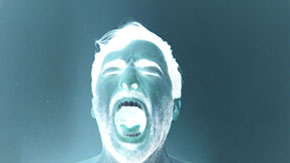 La vita solitaria
[Ugo D'Eramo / Italy - edition: 11]
"La Vita Solitaria" is a poem written by Italian poet Giacomo Leopardi. The poem alternates between moments of quiet and peace and moments of anxiety and pain. The video tries to represent this contrast of emotions.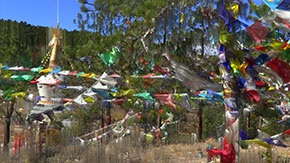 Shambala
[Eric Souther / United States - edition: 11]
This work focuses on the prayer flags located at the Shambhala Mountain Center in Red Feather Lakes Colorado. What I find interesting about prayer flags is they are not prayers to a God, but prayers and good will sent out into the world. The song is also prayers of good will to others. Custom software was created that utilized frame difference to ...
[read more]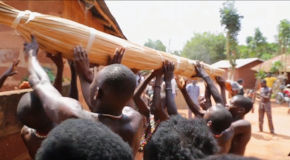 Procession
[Alexandra Bouge / France - edition: 11]
I want to show in these films that that my mother's soul is like the voodoo.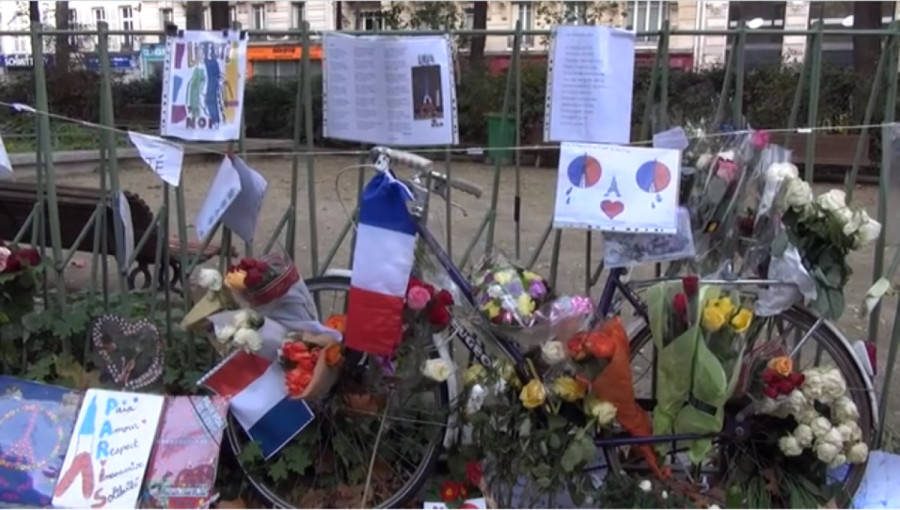 Novembre, une invention de l'année 2015
[Jean Seban / France - edition: 10]
A film about time, and especially about next year.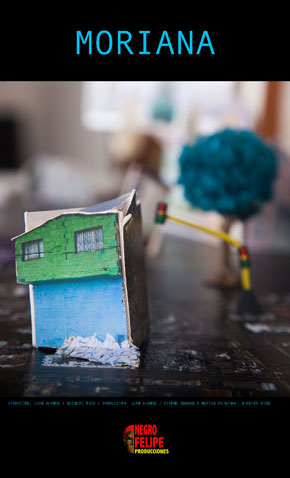 Moriana
[Juan Alonso + Nicolás Rico / Colombia - edition: 10]
Moriana is a poetic reflection around cities built in Google Street View. In this way I built a small city with images taken from the Google platform, and I made a trip through it. Its name is taken from Italo Calvino's short story by the same name.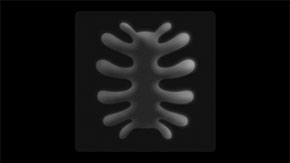 Amoeba
[Luce Grosjean / France - edition: 11]
A journey into an ancient ocean where primitive lifeforms stir in the dark. A slow evolution from the very primitive single line to the more complex designs that swim and writhe to the rolling sounds of the deep.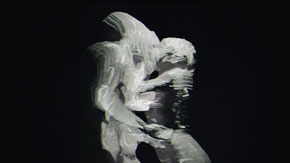 The Kiss
[APOTROPIA (Antonella Mignone + Cristiano Panepuccia) / Italy - edition: 10]
A contact between two bodies. An intense sharing of information. A chemical cocktail in the brain.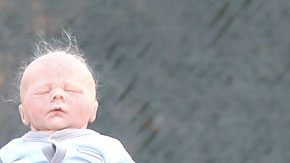 The player
[Julio Orta / Mexico - edition: 10]
A baby and an adult have an odd tennis match.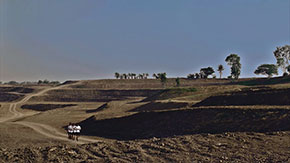 Interference
[Methas Chantawongs / Thailand - edition: 11]
Avant-garde film about music and social class.