Read the
rules
and submit your video within 05/01/19!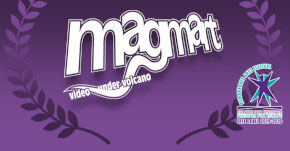 Magmart XI ed. - extended deadline!
The edition 2018/2019 of
Magmart
, the XI of our story, is start! Submit your video(s) from now, until may 2019. Read the
rules
and become part of our good story!
We'll wait for your submission...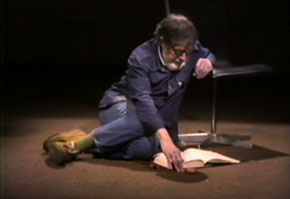 36 Mesostics RE: and not RE: Duchamp by John Cage
Wednesday 27th March, 7:30pm A screening of 36 Mesostics RE: and not RE: Duchamp read by John Cage. The video was originally shown as part of the Artists' Television Network in 1978. The Artists' Television Network (ATN) attempted to develop television as an artistic medium and provide a platform for experimental video art with dance, ...
[read more]
www.cellprojects.org
(2019-03-23)

Next Art Tainan
Since 2013, the Cultural Bureau of the Tainan City Government has been organizing Next Art Tainan, an annual art competition that collaborates with local galleries and art fairs to promote exceptional young artists. This year, 10 pairs of emerging and established artists from Taiwan, the UK and Norway are selected to exhibit their works at the ...
[read more]
ùnext-art.tainan.gov.tw
(2019-03-23)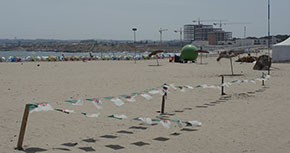 Eric Baudelaire: Afterimage
Galerie Barbara Wien presents its second exhibition with Eric Baudelaire, which coincides with his nomination for the Marcel Duchamp Prize 2019. Eric Baudelaire's hybrid practice has been exhibited within contemporary art channels and presented at film festivals and in cinemas. Unlike our first exhibition with the artist, where we decided to ...
[read more]
www.barbarawien.de
(2019-03-23)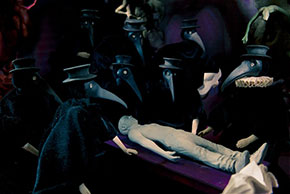 Strangelove Festival
Strangelove Festival is a nomadic project spanning 180 miles and five weeks a unique festival bridging the gap between time-based genres. From art videos, experimental film and conventional cinema; to sound and performance works, Strangelove Festival celebrates the diversity of time-based media, with a programme of exhibitions, screenings, ...
[read more]
www.strangelovefestival.com
(2019-03-23)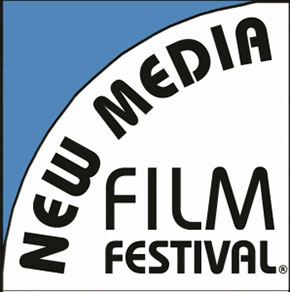 New Media Film Festival
The New Media Film Festival is closing for entries very soon The New Media Film Festival will hold its 10th annual edition in Los Angeles June 4-6 2019 in Los Angeles. Hailed for making "the cutting edge accessible," by the Huffington Post and "worth the entry fee" by Moviemaker Magazine the festival showcases the quickly evolving world ...
[read more]
www.filmfestivallife.com
(2019-03-22)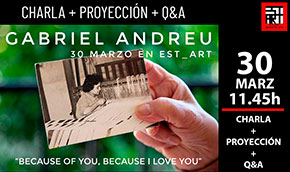 Gabriel Andreu
El sábado 30 de Marzo os invitamos a la charla + proyección de la pieza "Because of You, Because I Love You" de Gabriel Andreu + Q&A (preguntas y respuestas) Un homenaje a su madre Amelia Andreu, que en su 80 cumpleaños nos hace darnos cuenta de las mujeres de su generación que fueron soporte y empuje de la sociedad, pero invisibilizadas ...
[read more]
www.estartspace.com
(2019-03-22)