Macro-scopio: seminars on videoart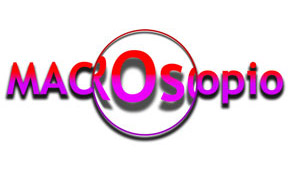 Macro-scopio, a project born from the collaboration between Magmart and Pensiero Meridiano, in partnership with Macro, announces the calendar of the seminars that will be held at the Macro museum in via Nizza, in Rome, starting next October.
Stay tuned!
- Video art and cinema (mutual influences and invasions of the field, places of border between the narration and the experimentation)
Wednesday 10 October and Wednesday 24 October
- Video art and exhibition space (moving-image in museums, galleries and public spaces, video installation and interactive)
Wednesday 7 November and Wednesday 21 November
- Video art and art market (collecting and distribution, dissemination channels)
Wednesday 5 December and Wednesday 19 December
- Video art and visual communication (tv, new media, music clips)
Wednesday 9 January and Wednesday 23 January
- Videoart and Festival (the dialectic between work and context, the work of the Video-art Festival)
Wednesday 6 February and Wednesday 20 February
- Female presence in video art (female video-art, today predominant as in a few other media, themes and ways)
Wednesday 6 March and Wednesday 20 March
Macro-scopio
#TellUsAboutUs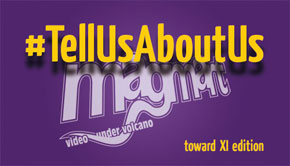 What do you think about
Magmart
?
Tell us just
in 140 chars
(the old limit of Twitter...), add the hashtag
#TellUsAboutUs
and publish your comment on
Facebook
or
Twitter
: we'll collect them all, and publish them - like a
collective rating
- on new release of official
Magmart
's website, as a viaticum to the presentation of the eleventh edition of our festival, that will start on October 1.
(2018/09/01)
Festival de Arte Electrónico +CODE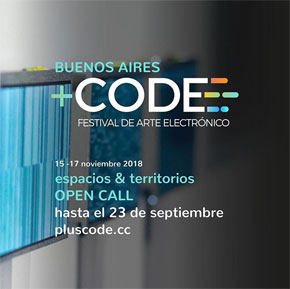 La 3º edición del Festival de Arte Electrónico +CODE invita a explorar y reflexionar sobre el impacto de la tecnología en nuestra sociedad y en las manifestaciones de artistas, colectivos e investigadores que dan cuenta de esta tensión. En los últimos cien años se crearon e introdujeron distintos medios tecnológicos que posibilitaron ...
[read more]
pluscode.cc
(2018-09-22)
25th International Festival of Video Art Casablanca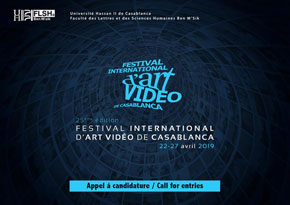 The Faculty of Letters and Humanities Ben M'sik of the University Hassan II Casablanca hosts the 25th International Festival of Video Art Casablanca, that will take place from 22th to 27th April 2019. Artists who would like to take part can send us their works (films, installations, audiovisual performances, dance and new technology, mapping…) ...
[read more]
www.fiav.ma
(2018-09-22)
On Google Cultural Institute!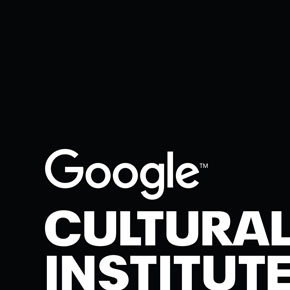 On May 17, 2016,
Magmart
debut on
Google Cultural Institute
!
Our first presence is the
100x100=900 Project
.
Splitted on five
exhibit
, each of which includes 20 of the 100 total artworks.
Next step, will be the 25 artworks of
F.I.V.E.
project, and then the artworks of
FOODS
project.
Finally, the
hall of fame
of
Magmart Festival
: all the selected artworks, from 1st edition of 2005/06 to last.
Look at our
collections
!
(2016/05/18)
Videoart Network

A new great initiative by Magmart!
We are currently working on an international project focused on building a network for all videoart-related peoples (artists, curators, spaces, collectors, simply
enthusiasts
).
This will be a useful tool, mainly for all curators that work with videoart. More, it will also contain a large database (of artists and curators), that will be always fully open to
your personal data management
. You can access and modify the stored data, at any time, add new informations, or simply delete your presence. And, obviously,
we'll never use your data for commercial purposes
and won't transfer it to third parties, neither for money nor for free.
Why don't you to take part
, and link to our
videoart database
? Check if your email address is already present, and enter your details. If not, just
register
and insert your data!
The network will be online very soon!
(2016/06/11)
Empathy I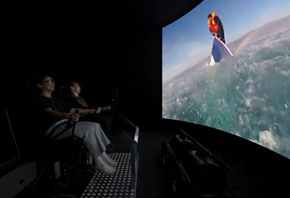 Simon Fujiwara's best known pieces have drawn on purportedly personal stories, wherein he positions himself as the unscrupulous archeologist of his own history. On entering his first solo show at Esther Schipper, one might expect to be met by characters from the artist's "supposed youth," or a little known figure from an obscure ...
[read more]
www.estherschipper.com
(2018-09-22)
Finished and Last-Minute Videos
"Finished and Last-Minute Videos" is a series of Monday night events in MUU Gallery that was launched in 2012. The night's theme is Poetry, a form of literature that uses the aesthetic qualities of language instead of focusing on meaning or grammatical correctness. But how can poetry be used in a moving image work? Can a video be a poem, ...
[read more]
www.muu.fi
(2018-09-22)
Diametrale. Experimental Film Festival
DIAMETRALE is the first International Film Festival in Austria, which sets the focus exclusively on experimental films. The selected movies break with conventional rules of film making and aesthetic norms. Especially, we are interested in HUMOURISTIC, ABSURD or GROTESQUE experimental movies. Keywords: Humour, Humor, Satire, Dadaism, Dadaismus, ...
[read more]
www.diametrale.at
(2018-09-21)
Sonimage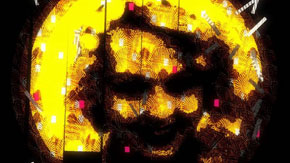 50 artisti e studenti italiani under 35. Alla sua sesta edizione, la rassegna di suoni e immagini Sonimage promossa a Bisceglie, in Puglia, su iniziativa del Cineclub Canudo, dal 19 al 22 settembre propone un programma intenso in diverse location del centro storico del paese. Sonimage, grazie sostegno del MIBAC e di SIAE nell'ambito del ...
[read more]
www.artribune.com
(2018-09-21)
Videobar #62 Migrations part. 2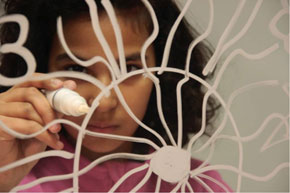 "Un trait, un sourire" - Julien Piedpremier 4 October - 18h30 Clermont-Ferrand - Chapelle de l'Oratoire (France) A line, a smile is a project of the video director Julien Piedpremier within the framework of a workshop of the SUC framed by Nicolas Bault. This project consists of sound installations and videos and of drawings. EXHIBITION : ...
[read more]
videoformes.com
(2018-09-21)
Nuvola Creativa Festival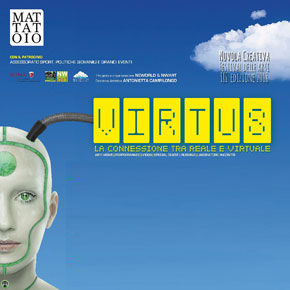 TERZA EDIZIONE VIRTUS La connessione tra reale e virtuale 9 Ottobre 2018 - ore 10.00/13.00 - Ingresso gratuito Programma Ore 10.00/12.30 Dibattito e conferenza stampa AUDITORIUM: Interverranno Luigi Straffi – Antonietta Campilongo – Michela Becchis, Antonella Catini - Carlo Crescitelli - Daniela de Paulis - Vittorio Pavoncello - Lisa ...
[read more]
www.antoniettacampilongo.it
(2018-09-21)