Read the
rules
and submit your video!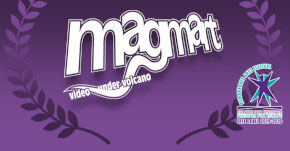 Magmart XI edition is now!
The edition 2018/2019 of
Magmart
, the XI of our story, is start! Submit your video(s) from now, until april 2019. Read the
rules
and become part of our good story!
We'll wait for your submission...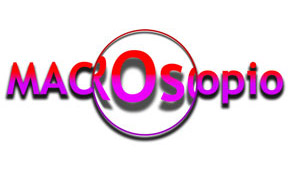 Macro-scopio: seminars on videoart
Macro-scopio, a project born by collaboration between
Magmart
and
Pensiero Meridiano
, in partnership with
Macro
, announces the schedule of seminars to be held at the Macro museum in via Nizza, Rome, starting next October.
Stay tuned!
-
Videoart and cinema
(reciprocal influences and invasions of field, places of border between the narration and the experimentation)
wednesday october 10 and wednesday october 24
-
Videoart and exhibition space
(moving-image in museums, galleries and in public spaces, the installation and interactive video)
wednesday november 7 and wednesday november 21
-
Videoart and art market
(collecting and distribution, dissemination channels)
wednesday december 5 and wednesday december 19
-
Videoart and visual communication
(tv, new media, musical clips)
wednesday january 9 and wednesday january 23
-
Videoart and Festivals
(the dialectic between work and context, the work of the videoart festivals)
wednesday february 6 and wednesday february 20
-
The female presence in video art
(feminine videoart, today predominant as in a few other media, themes and ways)
wednesday march 6 and wednesday march 20
Macro-scopio
Wake America!
Deadline: December 20 2018 Exhibition date: January 21 2019 Experimental Response Cinema is now accepting submissions for WAKE AMERICA!, its third installment (F*CK TR*MP (2016) and TR*MP TH*S! (2017)) commemorating the inauguration of United States president #45. Once again we are looking for works that offer powerful and hopeful resistance ...
[read more]
www.hi-beam.net
(2018-12-09)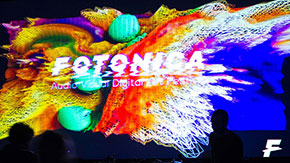 Fotonica
Audio Visual Digital Art Festival MACRO - Museo d'Arte Contemporanea Roma Via Nizza 138, Roma II edition December 7 - 15 2018 A festival able to transform the creative power of the light in thousand different aspects, to convert the photon, the smallest and brighest fragment in the universe, the original particle of a sparkling creative ...
[read more]
fotonicafestival.com
(2018-12-09)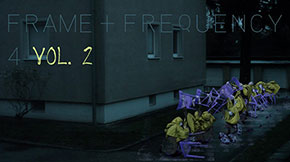 Frame & Frequency 4 vol.2
In(Site) Project Gallery Opening Reception: Friday, December 7th, 7-9PM (Rotating screenings will be presented through January 6th) Frame & Frequency is an ongoing International Video Art Exchange Program. This edition highlights the work of seven international artists from Toronto to Vienna, Korea to Texas and from across the US. These new ...
[read more]
www.visartscenter.org
(2018-12-09)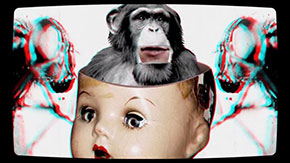 Crawling through the wreckage
AVANT GARDE FILM AND VIDEO ARTISTS RESPOND TO THE TRAUMA OF THE 21ST CENTURY Filmhuis Cavia presents, Avant Garde Film and Video Artists Respond to the Trauma of the 21st Century," Curated by Gwendolyn Audrey Foster An evening of Surrealism, animation, political videoart, and handmade experimental short films (often incorporating archival ...
[read more]
www.filmhuiscavia.nl
(2018-12-09)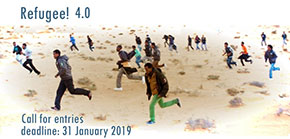 Refugee! Film Collection 4.0
There are currently more than 60 millions of refugees on the globe, people who left their home country in order to escape war, persecution and murder, but also the effects of the climate change, poverty and the lack of any perspectives. The open call would like to get down to the human dimensions, since the refugees are human individuals who are ...
[read more]
netex.nmartproject.net
(2018-12-08)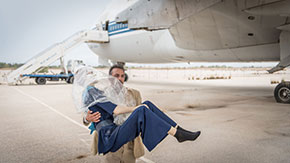 The 2018 Turner Prize Focuses on Video Art in Political Times
The 2018 edition of the provocative prize is dedicated to digital art, exploring queer identity, racial violence, and the Israel-Palestine conflict through video art. The Turner Prize is famously known as the art world's most provocative prize. From Damien Hirst's formaldehyde cows, Tracey Emin's tampon-strewn bed, and Martin Creed's ...
[read more]
hyperallergic.com
(2018-12-08)