The 10th edition is start!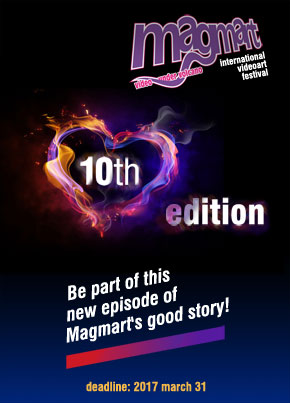 The new edition of
Magmart Festival
, the tithe, is open!
For this is very special edition, the festival
split
itself in two:
WEST
and
EAST
.
All video submitted by countries of Asia and Oceania, will be part of
EAST
, the others - from Europe, Africa and Americas - will be part of
WEST
.
Both
WEST
and
EAST
video will be judged by two different jury, each of which will select 15 artworks. Two exhibit (of all 30 selected video) will have place at the end of festival, in Italy and China.
Read the
rules
and be part of this new episode of
Magmart's good story
!
(2016/06/11)
Videoart Network

A new great initiative by Magmart!
We are currently working on an international project focused on building a network for all videoart-related peoples (artists, curators, spaces, collectors, simply
enthusiasts
).
This will be a useful tool, mainly for all curators that work with videoart. More, it will also contain a large database (of artists and curators), that will be always fully open to
your personal data management
. You can access and modify the stored data, at any time, add new informations, or simply delete your presence. And, obviously,
we'll never use your data for commercial purposes
and won't transfer it to third parties, neither for money nor for free.
Why don't you to take part
, and link to our
videoart database
? Check if your email address is already present, and enter your details. If not, just
register
and insert your data!
The network will be online very soon!
(2016/06/11)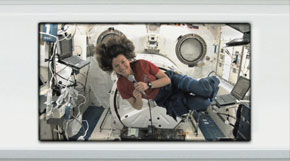 [Germany | west - edition: 10]
1983 born in Bytom / Poland 1989 emigrated to Germany, raised in Rheinberg lives and works in Leipzig Anna Baranowski works on omnipresent, existential questions of the human being in highly diminished and accented way. The techniques vary between video installation, photography, sculpture and interventions in the media public space. An always ...
[read more]
(2017-02-21)
Kira Chesalina (east)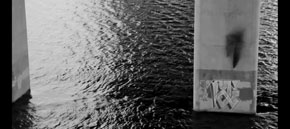 [Russia | east - edition: 10]
Born 27.09.1988 2015 - "Swedish syndrome" - music video (parody). Director/Editor 2015 - "Fish life" - music video. Director/Editor 2016 - "Eva" - short movie/Drama. Director/Producer 2016 - Moscow New Cinema School/Graduat
(2017-02-12)
On Google Cultural Institute!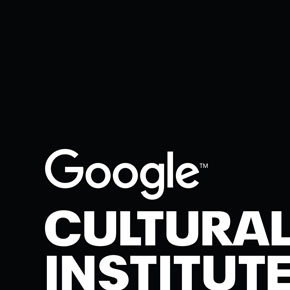 On May 17, 2016,
Magmart
debut on
Google Cultural Institute
!
Our first presence is the
100x100=900 Project
.
Splitted on five
exhibit
, each of which includes 20 of the 100 total artworks.
Next step, will be the 25 artworks of
F.I.V.E.
project, and then the artworks of
FOODS
project.
Finally, the
hall of fame
of
Magmart Festival
: all the selected artworks, from 1st edition of 2005/06 to last.
Look at our
collections
!
(2016/05/18)
When Rabbit Left the Moon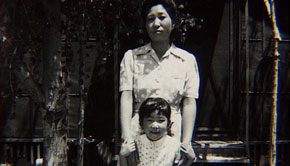 On Feb. 19, 1942, less than two months after the bombing of Pearl Harbor, President Franklin D. Roosevelt signed Executive Order 9066, empowering the Secretary of War to designate military areas from which "any or all persons" could be excluded. This action cleared the way for 120,000 people of Japanese ancestry (more than two-thirds of whom ...
[read more]
www.asianart.org
(2017-02-21)
Nouveautés du catalogue d'Heure Exquise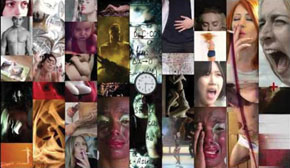 Découvrez une sélection internationale de vidéos entrées en 2016 au catalogue d'Heure Exquise ! - The blinding light – Mounir Fatmi [ France | 2016 | 12mn ] - Wanderung – Van Mac Elwee [ Etats-Unis | 2016 | 3min40 ] - Densen – Anna Linder [ Suède | 2009 | 7min20 ] - Projection – Bob Kohn [ France | 2016 | 6min ] - Kafr– ...
[read more]
heure-exquise.org
(2017-02-21)
Lunar Gala: Sonder
High fashion isn't the first thing usually associated with Carnegie Mellon University, but on Saturday night, the Weigand gym on campus was transformed with thumping Electronic Dance Music, a dazzling light show and stone-faced models walking the runway. The transformation was part of the annual design showcase, Lunar Gala: Sonder. The event is ...
[read more]
(2017-02-21)
China Remixed 2
The "China Remixed" initiative by the Arts and Humanities Council introduced a video project experience, by visiting video artist Isaac Leung, this month. The process of compilation for the video montage, or "videotage", "Remixing China through Video Art" spanned several months, and Leung spoke Feb. 15 about the project in a curatorial ...
[read more]
(2017-02-20)
Ephesus Video Art Program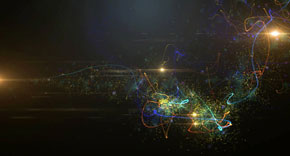 Within the Grand Efes Art Days program PROGRAM Screening: Ephesus Video Art Program Video Artists: Abdoul-Ganiou Dermani, Adrián Regnier Chávez, Aliénor Vallet, Anastasia Levina, Carlos Alonso Cruz Martínez, claRa apaRicio yoldi, Eden Mitsenmacher, Eija Temisevä, Fenia Kotsopoulou, Jennida Chase & Hassan Pitts, Karolien Soete, Matt ...
[read more]
www.buyukefessanat.com
(2017-02-20)
25 FPS Festival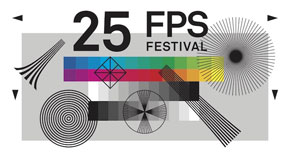 25 FPS Festival screens independent and non-commercial films which explore the possibilities of cinematic language, narration and the medium itself, blend film types and genres and broaden the notion of film as art. It promotes expressive original concepts, progresses in terms of theme, idea and aesthetics, as well as works that perpetuate the ...
[read more]
www.25fps.hr
(2017-02-20)
Q&A: Richard Grayson and Jennet Thomas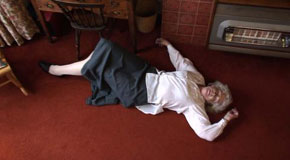 In Richard Grayson's video The Magpie Index, legendary singer-songwriter Roy Harper delivers a series of monologues to camera. Each section addresses a different aspect of Harper's work, his philosophy and history, covering the counter culture; religion and superstition; ornithology; nature and the environment; political engagement and the ...
[read more]
www.thephotographersgallery.org.uk
(2017-02-20)