Read the
rules
and submit your video within 05/01/19!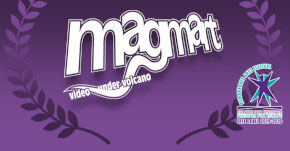 Magmart XI ed. - extended deadline!
The edition 2018/2019 of
Magmart
, the XI of our story, is start! Submit your video(s) from now, until may 2019. Read the
rules
and become part of our good story!
We'll wait for your submission...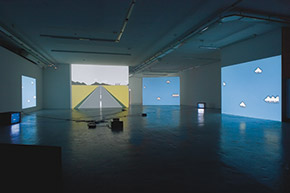 Curator in Residence, Brunno Silva
Porto Vista Hotel is pleased to welcome the first Curator in Residence, Brunno Silva. Brunno will live and work on site at the Porto Vista Hotel in San Diego from May 6, 2019 through July 18, 2019. While in residence, Silva will explore critical conversations surrounding the moving image through a series of lectures, seminars, studio visits and ...
[read more]
1805gallery.com
(2019-04-23)
Contemporary Landscape 2019
International Deadline: April 29, 2019 – CICA Museum invites artists worldwide to participate in the international exhibition "Contemporary Landscape 2019." We are open to photography, 2D digital art, video art, interactive art, painting, and installation art. Exhibition Dates: November 1-17, 2019. CATEGORIES — Photography & 2D Digital ...
[read more]
cicamuseum.com
(2019-04-23)
Tech Time: Video Art
Wednesday, April 24, 2019 6:00 pm - 7:00 pm Develop your tech skills with this monthly guided challenge. This month we're learning video art using iPad applications. Limited to 5 participants in grades 3-5. Skokie Public Library, 5215 Oakton Street Skokie, Illinois 60077
skokie.libnet.info
(2019-04-23)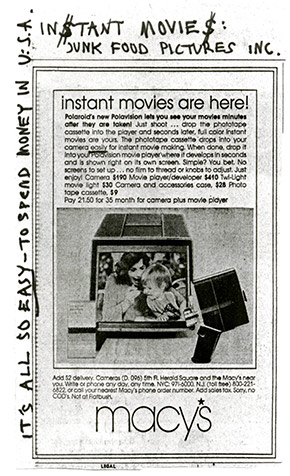 Instant Failure: Polaroid's Polavision, 1977-1980
A lecture by Erika Balsom In 1977, at the dawn of the home video era, the Polaroid Corporation introduced Polavision, a proprietary film format and apparatus promising instant development and playback. Amateur filmmakers could shoot 150 seconds of silent color film on a cartridge and watch it only 90 seconds later on a small rear-projection ...
[read more]
www.lightindustry.org
(2019-04-23)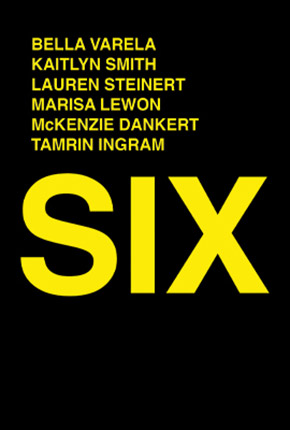 SIX: video art screening
SIX is a collection of experimental video art created by artists enrolled in the MFA program at the University of Arizona School of Art. The works were generated as part of the studio art course, Graduate Video Art. Featured Artists: Bella Varel Kaitlyn Smith Lauren Steinert Marisa Lewon McKenzie Dankert Tamrin Ingram This is a rental of ...
[read more]
(2019-04-19)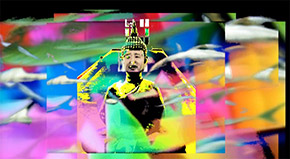 Ricardo Peredo Wende: Nam June Paik is Video Buddha
Hanmi Gallery Seoul is pleased to present Nam June Paik is Video Buddha, a solo exhibition by the Latin American artist Ricardo Peredo Wende. The exhibition pays homage to his master Nam June Paik, whose work will be shown at the inaugural in Hanmi Gallery London in 2019. Wende's exhibition concept utilises video art installations to convey ...
[read more]
www.hanmigallery.co.uk
(2019-04-19)