Read the
rules
and submit your video!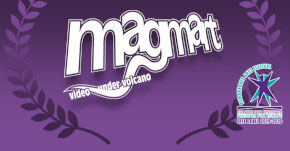 Magmart XI edition is now!
The edition 2018/2019 of
Magmart
, the XI of our story, is start! Submit your video(s) from now, until april 2019. Read the
rules
and become part of our good story!
We'll wait for your submission...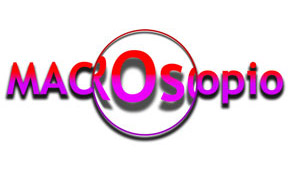 Macro-scopio: seminars on videoart
Macro-scopio, a project born by collaboration between
Magmart
and
Pensiero Meridiano
, in partnership with
Macro
, announces the schedule of seminars to be held at the Macro museum in via Nizza, Rome, starting next October.
Stay tuned!
-
Videoart and cinema
(reciprocal influences and invasions of field, places of border between the narration and the experimentation)
wednesday october 10 and wednesday october 24
-
Videoart and exhibition space
(moving-image in museums, galleries and in public spaces, the installation and interactive video)
wednesday november 7 and wednesday november 21
-
Videoart and art market
(collecting and distribution, dissemination channels)
wednesday december 5 and wednesday december 19
-
Videoart and visual communication
(tv, new media, musical clips)
wednesday january 9 and wednesday january 23
-
Videoart and Festivals
(the dialectic between work and context, the work of the videoart festivals)
wednesday february 6 and wednesday february 20
-
The female presence in video art
(feminine videoart, today predominant as in a few other media, themes and ways)
wednesday march 6 and wednesday march 20
Macro-scopio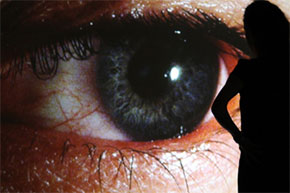 YouTube and the accidental videoart
YouTube has radically changed not only the way we look at video, but also the role of the audience and the language of video. No longer a mere spectator for the images created by the Author, Youtube users are increasingly involved in the making of unique and peculiar videos, unexpected "viral" trends that generate in turn new influences and ...
[read more]
digicult.it
(2019-01-19)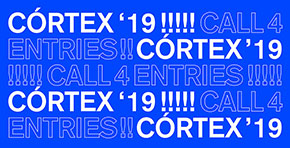 Còrtex 2019
Taking part in the Córtex Film Festival implies compliance with all rules and regulations. 1. Films Eligible for Submission Córtex Film Festival is accepting short films in video format produced in either 2017, 2018 or 2019, with a maximum running time of 30 minutes, including credits. Films must fall within the following genres: fiction, ...
[read more]
www.festivalcortex.com
(2019-01-19)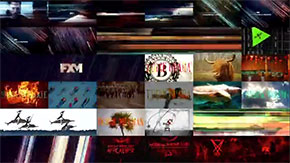 Demo reel, video art, or both?
In our industry, there is little that can carry as much weight as the demo reel. We've all been there and had to cut one in the past. In many ways, a good reel can be the key that opens many doors to a successful career. With that being said, it can also be viewed as a necessary evil and as a result, can take on a more formulaic and ubiquitous ...
[read more]
motionographer.com
(2019-01-19)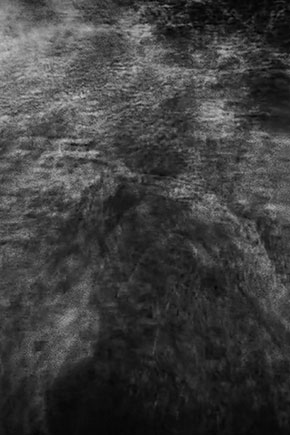 Fracto 2019
Deadline: 1 February 2019 Call for submissions now open for the 3rd edition of FRACTO! FRACTO is an annual Experimental Film Encounter inviting artists and filmmakers to present works that explore today's perceptual landscape and interrogate its set of technological configurations. Entrants may submit an unlimited number of works > ...
[read more]
fractofilm.com
(2019-01-19)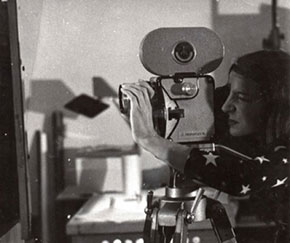 Film as Idea, Film as Film, Film as Art
In 1971, Polish conceptual artist Ewa Partum launched an independent art gallery. Galeria Adres (1972-1977) based in Lódz/Poland, fostered transnational artistic exchange and promoted conceptual art and mail art. In 1977 the gallery organised the 1st International Film Festival 'Film as Idea, Film as Film, Film as Art'. The main purpose of the ...
[read more]
www.teatrstudio.pl
(2019-01-18)
VIDEOEX Experimental Film & Video Festival Zürich
25 May - 2 June 2019 Deadline: February 4th 2019 Videoex invites you to submit your digital or analog work for the International & Swiss competition 2019 We are looking for experimental, innovative and progressive cinematic works and moving image works that explore the possibilities of film as a medium, expanding the idea of film and ...
[read more]
submit.videoex.ch
(2019-01-18)