The 10th edition is start!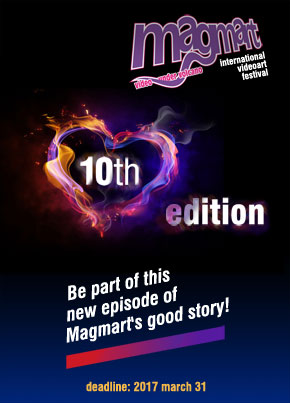 The new edition of
Magmart Festival
, the tithe, is open!
For this is very special edition, the festival
split
itself in two:
WEST
and
EAST
.
All video submitted by countries of Asia and Oceania, will be part of
EAST
, the others - from Europe, Africa and Americas - will be part of
WEST
.
Both
WEST
and
EAST
video will be judged by two different jury, each of which will select 15 artworks. Two exhibit (of all 30 selected video) will have place at the end of festival, in Italy and China.
Read the
rules
and be part of this new episode of
Magmart's good story
!
(2016/06/11)
Videoart Network

A new great initiative by Magmart!
We are currently working on an international project focused on building a network for all videoart-related peoples (artists, curators, spaces, collectors, simply
enthusiasts
).
This will be a useful tool, mainly for all curators that work with videoart. More, it will also contain a large database (of artists and curators), that will be always fully open to
your personal data management
. You can access and modify the stored data, at any time, add new informations, or simply delete your presence. And, obviously,
we'll never use your data for commercial purposes
and won't transfer it to third parties, neither for money nor for free.
Why don't you to take part
, and link to our
videoart database
? Check if your email address is already present, and enter your details. If not, just
register
and insert your data!
The network will be online very soon!
(2016/06/11)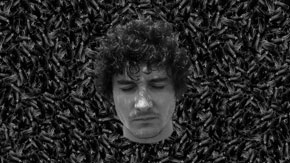 [Peru | west - edition: 10]
Mauricio Sanhueza (Peru,1978) studied at the University of Lima from 1996 until 2000. He then continued his studies at the Lima visual arts school, Corriente Alterna, graduating in 2006 with top honors. In 2011 he obtain a bachelor's degree in Fine Arts from San Marcos University. Since 2004 he has participated in several collective art exhibits ...
[read more]
(2016-10-09)
Ivan Golovnev (east)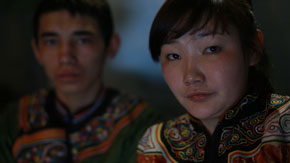 [Russian Federation | east - edition: 10]
Graduated from the Omsk State University, History department. Finished college at the Sverdlovsk Film Studio in Ekaterinburg and the Highest Courses of Film Writers and Directors in Moscow. Participant and winner of the International Film Festivals (Berlinale, Oberhausen, etc.)
(2016-10-03)
On Google Cultural Institute!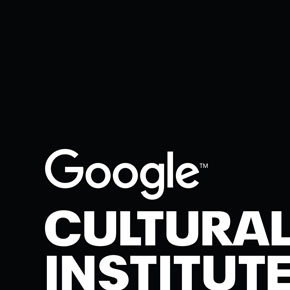 On May 17, 2016,
Magmart
debut on
Google Cultural Institute
!
Our first presence is the
100x100=900 Project
.
Splitted on five
exhibit
, each of which includes 20 of the 100 total artworks.
Next step, will be the 25 artworks of
F.I.V.E.
project, and then the artworks of
FOODS
project.
Finally, the
hall of fame
of
Magmart Festival
: all the selected artworks, from 1st edition of 2005/06 to last.
Look at our
collections
!
(2016/05/18)
Exile Pavilion / Layover 1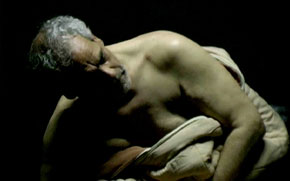 Museum Archives Nationales, Paris curator : mounir fatmi October 11th - November 8th, 2016 "I am like one who wore his brick to show the world how was his home." Bertolt Brecht Often I was asked this question: how do I see myself as an artist? My answer has always been the same: I consider myself an immigrant worker. My job is to ...
[read more]
(2016-10-24)
Media Arts Watch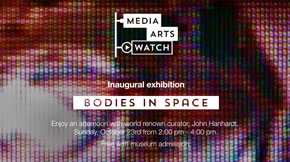 The Memorial Art Gallery of the University of Rochester has hired John G. Hanhardt, world-renowned authority on the moving image, as consulting senior curator of media arts to launch the museum's new Media Arts Watch initiative. MAG's new dedicated media arts space opens to the public Friday, October 7, 2016, to coincide with the UofR's ...
[read more]
mag.rochester.edu
(2016-10-24)
Tony Oursler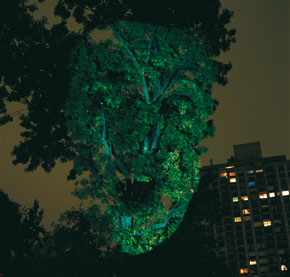 A new immersive outdoor sculptural experience running from 23-26 November 2016 is to be launched in George Square Gardens. Audiences will be invited to wander through the transformed city centre gardens to encounter characters projected on to trees, smoke and mist. Images will crawl over the landscape and around the visitors. The Influence ...
[read more]
(2016-10-24)
AXWFF
AXWFF is looking for experimental shorts made by WOMEN that present their own vision of movie making — we want to see something different and unique — challenge us to rethink what "experimental" means on your terms, outside of any standard form. By "film" we refer to a moving image, made with any media, that presents a transformative ...
[read more]
anotherexperimentbywomenfilmfestival.com
(2016-10-24)
AVI Videoart Festival
Open Call for AVI Festival 2016 (Art Video International) AVI festival will be screened throughout the month of December. Artist are invited to submit works of video art and animation The festival will be screened 1. on the screen in a movie theater 2. Thirty screens of different sizes -Jerusalem Film Museum complex. 3. Three huge LED ...
[read more]
(2016-10-24)
Mikhail Karikis: Location, Voice, Action!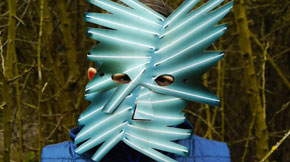 An evening featuring a selection of artist Mikhail Karikis' video-works from the last decade, including a premiere screening of Ain't Got No Fear (2016). Karikis is joined in discussion with influential curator Katerina Gregos, followed by a Q&A. Mikhail Karikis' work sheds light on issues of social marginalisation and the politics of ...
[read more]
www.whitechapelgallery.org
(2016-10-21)
Jean-Paul Kelly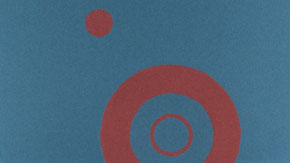 Canada House, London Tuesday 8 November, 6:00pm To coincide with ​Jean-Paul Kelly's solo exhibition That ends that matter (29 September - 12 November 2016), Delfina Foundation and LUX present an evening of films, in partnership with Canada House. Whether working with video, photographs or drawings, the work of artist Jean-Paul Kelly explores ...
[read more]
delfinafoundation.com
(2016-10-21)