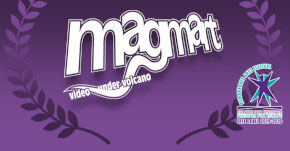 Magmart XI edition is now!
The edition 2018/2019 of
Magmart
, the XI of our story, is start! Submit your video(s) from now, until april 2019. Read the
rules
and become part of our good story!
We'll wait for your submission...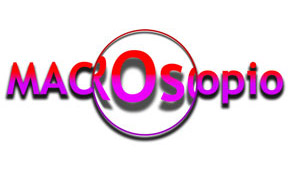 Macro-scopio: seminars on videoart
Macro-scopio, a project born by collaboration between
Magmart
and
Pensiero Meridiano
, in partnership with
Macro
, announces the schedule of seminars to be held at the Macro museum in via Nizza, Rome, starting next October.
Stay tuned!
-
Videoart and cinema
(reciprocal influences and invasions of field, places of border between the narration and the experimentation)
wednesday october 10 and wednesday october 24
-
Videoart and exhibition space
(moving-image in museums, galleries and in public spaces, the installation and interactive video)
wednesday november 7 and wednesday november 21
-
Videoart and art market
(collecting and distribution, dissemination channels)
wednesday december 5 and wednesday december 19
-
Videoart and visual communication
(tv, new media, musical clips)
wednesday january 9 and wednesday january 23
-
Videoart and Festivals
(the dialectic between work and context, the work of the videoart festivals)
wednesday february 6 and wednesday february 20
-
The female presence in video art
(feminine videoart, today predominant as in a few other media, themes and ways)
wednesday march 6 and wednesday march 20
Macro-scopio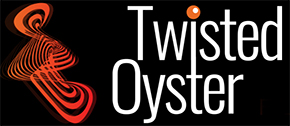 Twisted Oyster Film and New Media Festival
May 1 – Mat 15, Kefalonia Island, Greece For 2019 Twisted Oyster will continue its focus on the environment and the impact of climate change in nature, economy, health, migrations and all of humanity. The festival will be a platform to drive awareness with an impactful exhibition that brings forward short and feature films to be included in ...
[read more]
twistedoysterfilmfestival.com
(2019-02-21)