Submission time is over!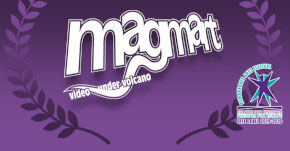 Magmart XI ed. - extended deadline!
The edition 2018/2019 of
Magmart
, the XI of our story, is start! Submit your video(s) from now, until may 2019. Read the
rules
and become part of our good story!
We'll wait for your submission...

Doc Home
An international review examining and investigating, through diverse idioms, the myriad faces of contemporary living. The international review of documentaries Doc Home has been conceived as an opportunity for a thematic complement to the exhibition At home. Designs for contemporary living and provides for a programme of documentaries, short ...
[read more]
www.maxxi.art
(2019-12-10)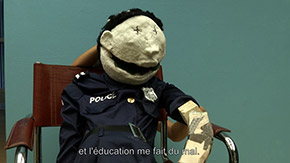 An international subconscious awareness of capitalism
Liv Schulman A plus A Gallery 18 gennaio - 18 marzo 2020 Preview: 18 gennaio 2020 alle ore 18.00 La stagione espositiva 2020 della Galleria A plus A inaugura con la prima mostra personale in Italia della video artista argentina Liv Schulman, vincitrice del Prix Fondation d'entreprise Ricard, dal titolo
(2019-12-10)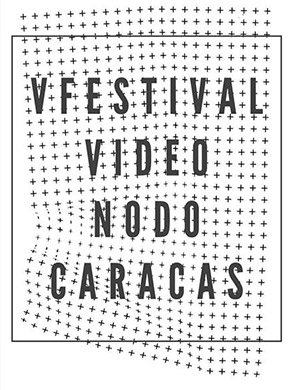 Festival de Video nodoCaracas
Produkt Burô presenta el fin de semana del 14 y 15 de Diciembre del 2019 el V Festival de Video nodoCARACAS. El V Festival de Video nodoCARACAS reúne una selección de piezas de artistas emergentes que han enviado sus vídeos de todas partes del mundo a través de una convocatoria abierta realizada por nodoCCS, que en esta oportunidad recibió ...
[read more]
(2019-12-10)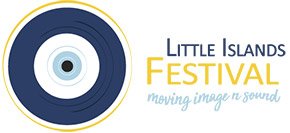 Little Islands Festival
video & sound art Little Islands Festival is a festival for people, places, ideas, images. A summer feast of audiovisual arts based in Sikinos island with the intent to connect more and more little Greek islands every year. LIF creates the motivation for gatherings outside the city walls and connects a local and international artistic community ...
[read more]
littleislandsfest.com
(2019-12-10)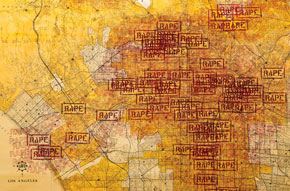 Feminist Video and Performance Art Thrives on TikTok
Teens are dancing to messages from their abusive exes, continuing the legacy of artists like Ana Mendieta and Suzanne Lacy. In between the looping clips of cute animals and glammed-out glow-ups which fill TikTok, Bella Dorlando's video stood out. It's a single shot of herself dancing to a tearful voicemail from her ex-boyfriend, asking her ...
[read more]
hyperallergic.com
(2019-12-08)
Mordant Family Moving Image Commission for young Australian artists
ACMI is proud to announce the launch of the Mordant Family Moving Image Commission for young Australian artists. The new commissioning program is worth $240,000 over three years and will support artists to create moving image works on a subject of contemporary interest. The new commissioning series builds on the success of the Mordant Family VR ...
[read more]
www.acmi.net.au
(2019-12-08)