Deadline expired!!!
The deadline for tithe edition of
Magmart Festival
is expired!
Soon the winners for
WEST
and
EAST
.
Thank you to all of you that has been part of this new episode of
Magmart's good story
!
(2017/05/08)
Videoart Network

A new great initiative by Magmart!
We are currently working on an international project focused on building a network for all videoart-related peoples (artists, curators, spaces, collectors, simply
enthusiasts
).
This will be a useful tool, mainly for all curators that work with videoart. More, it will also contain a large database (of artists and curators), that will be always fully open to
your personal data management
. You can access and modify the stored data, at any time, add new informations, or simply delete your presence. And, obviously,
we'll never use your data for commercial purposes
and won't transfer it to third parties, neither for money nor for free.
Why don't you to take part
, and link to our
videoart database
? Check if your email address is already present, and enter your details. If not, just
register
and insert your data!
The network will be online very soon!
(2016/06/11)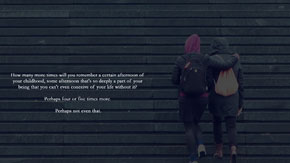 [Serbia and Montenegro | west - edition: 10]
Danilo Stojić Born 13. 08. 1981. As a start of artistic career I would chose early works on comic books in different d.i.y. publications all over former Yugoslavia, and few of publications I made myself during high school years; also writing graffiti and different street art works that later resulted in video works and in participation in ...
[read more]
(2017-05-08)
Lingyun Zheng (east)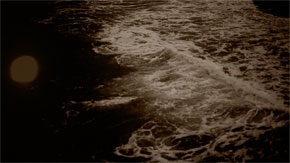 [China | east - edition: 10]
Lingyun Zheng is a filmmaker born and raised in China. With years of hands-on experience, she is determined to explore the new meaning of Chinese culture in global cultural environment. Her works are inspired by her intercultural experience in China and the US, combining authentic life, fantastical elements and political critique. She's ...
[read more]
(2017-05-07)
On Google Cultural Institute!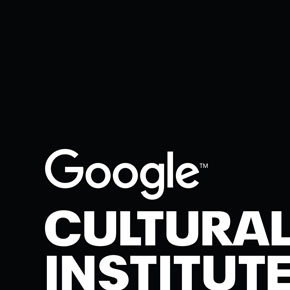 On May 17, 2016,
Magmart
debut on
Google Cultural Institute
!
Our first presence is the
100x100=900 Project
.
Splitted on five
exhibit
, each of which includes 20 of the 100 total artworks.
Next step, will be the 25 artworks of
F.I.V.E.
project, and then the artworks of
FOODS
project.
Finally, the
hall of fame
of
Magmart Festival
: all the selected artworks, from 1st edition of 2005/06 to last.
Look at our
collections
!
(2016/05/18)
Autostop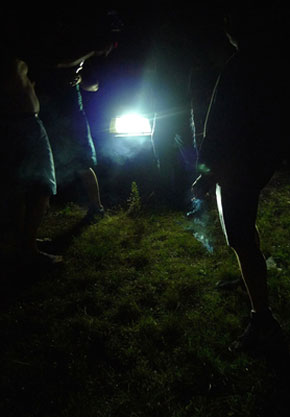 ZKU is pleased to present the group exhibition Autostop (artists: Jascha Fibich, Oto Hudec, Andrea Kalinová, Jurgen Rendl, Family Worm (Judit Fischer, Miklós Mécs, András Zalavári), Frauke Zeller & David Harris Smith) curated by Lýdia Pribišová, accompanied by a discussion with the artists moderated by anthropologist Patrick Laviolette ...
[read more]
www.zku-berlin.org
(2017-05-24)
It's oblique but it's all there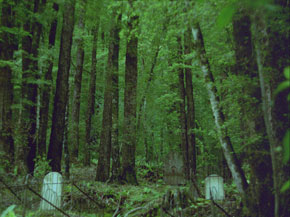 Fri 2 Jun / 6pm - 9pm Birkbeck Cinema 'The most I can do is try to repeat what took place in a different zone in mental terms, trying to distinguish between what made up a part of that sudden conglomeration in its own right and what other associations might have become incorporated into it parasitically.' - Julio Cortazar, 62: A Model Kit More ...
[read more]
(2017-05-24)
Topoi

Andisheh Bagherzadeh | Paolo Bandinu | Franco Monari a cura di stART_art projects con Serena Trinchero INAUGURAZIONE 25 MAGGIO ORE 18:00 Dal 25 maggio al 22 giugno 2017 L'Appartamento | via dei Giraldi, 11 Firenze Giovedi` 25 maggio si inaugura la mostra Topoi l'ultima tappa di stART / CALL FOR ART, Open Call per artisti emergenti ...
[read more]
startartprojects.com
(2017-05-24)
The Core Project
The Core Project is a contemporary visual art project, led by Artist/Curator Matthew Nevin. The project will feature 200+ Videos, that will be showcased online, through an experimental film, and in a large scale installation in August 2017 in RUA RED Gallery Dublin. We are seeking submissions of videos for the project. Each video contains a ...
[read more]
thecoreproject.net
(2017-05-24)
Sign on / Sign off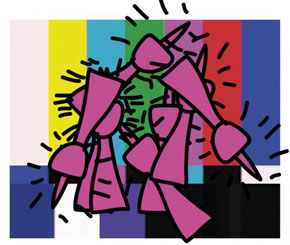 Sign on / Sign off is a live streaming event of artist made "television" taking place at the Merz Akademie in Stuttgart, Germany on June 30, 2017. The 24 hour "television network" will combine live performance, with remote broadcast and pre-recorded moving image content. Sign on / Sign off will re-interpret the images of our collective ...
[read more]
(2017-05-23)
Paul Heintz – Liv Schulman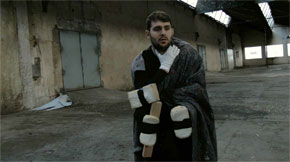 Simulations, interpretations and role-playing are the strategies captured and invented by Paul Heintz and Liv Schulmann to replace the lack of work. Floating, transitory, fictional areas before finding their social identification and defining a re-description. Paul Heintz Non contractuel, 2015, 16 mn 23 Production : Le Fresnoy, Studio national ...
[read more]
saisonvideo.com
(2017-05-23)
We Are Data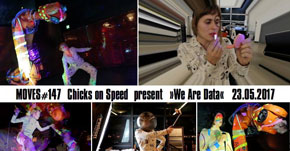 MOVES#147 Chicks on Speed present »We Are Data« Performance / Multichannel video installation 23 May 2017, 8.30pm Image Movement is delighted to host an evening with Chicks on Speed. Chicks on Speed is an international force of entrepreneurs in the fields of music, multimedia arts, design and fashion. Founded in the late 1990s by three ...
[read more]
(2017-05-23)