Read the
rules
and submit your video!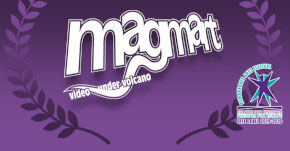 Magmart XI edition is now!
The edition 2018/2019 of
Magmart
, the XI of our story, is start! Submit your video(s) from now, until april 2019. Read the
rules
and become part of our good story!
We'll wait for your submission...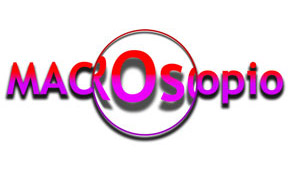 Macro-scopio: seminars on videoart
Macro-scopio, a project born by collaboration between
Magmart
and
Pensiero Meridiano
, in partnership with
Macro
, announces the schedule of seminars to be held at the Macro museum in via Nizza, Rome, starting next October.
Stay tuned!
-
Videoart and cinema
(reciprocal influences and invasions of field, places of border between the narration and the experimentation)
wednesday october 10 and wednesday october 24
-
Videoart and exhibition space
(moving-image in museums, galleries and in public spaces, the installation and interactive video)
wednesday november 7 and wednesday november 21
-
Videoart and art market
(collecting and distribution, dissemination channels)
wednesday december 5 and wednesday december 19
-
Videoart and visual communication
(tv, new media, musical clips)
wednesday january 9 and wednesday january 23
-
Videoart and Festivals
(the dialectic between work and context, the work of the videoart festivals)
wednesday february 6 and wednesday february 20
-
The female presence in video art
(feminine videoart, today predominant as in a few other media, themes and ways)
wednesday march 6 and wednesday march 20
Macro-scopio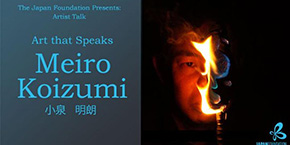 Art that Speaks: Meiro Koizumi
Meiro Koizumi is best recognised for his exploration of the boundaries between the private and the public spheres, as well as the blurring of the lines between objective and subjective memories of his participants, especially ones we may perceive as heroic. His distinguished approach is demonstrated in his video work Confessions (2014), in which ...
[read more]
(2018-11-15)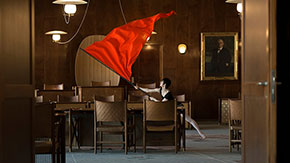 The shock of the weird
cutting-edge video art – in pictures Named after the late experimental film director Derek Jarman, the Jarman award celebrates UK-based artists who work with moving images. This year's nominees include Daria Martin, Hardeep Pandhal and Margaret Salmon. The artists discuss their work at the Whitechapel gallery in London this weekend. The ...
[read more]
www.theguardian.com
(2018-11-15)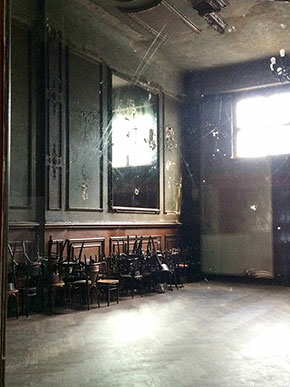 Linda Post: Here
Interactive Multimedia Installation Opening Nov. 20th 6-9PM from: 21.11.2018 to: 24.11.2018 SomoS is proud to present the solo exhibition Here by current Artist-in-Residence, multimedia artist and educator Linda Post (US). Here builds upon the artist's psychogeographic exploration of Berlin's creative and intellectual history, following ...
[read more]
www.somos-arts.org
(2018-11-15)
Madatac X edition - selected artists
POST DIGITAL STAR .VIDEOART INTERNATIONAL OFFICIAL SECTION / LA CINETECA, MATADERO-MADRID 1. Ahmed Mohsen Mansour, No time for video "Zurich version", [ARABIA SAUDI / SAUDI ARABIA] 2. Albert Merino, Sprengung (Voladura), [ESPAÑA / SPAIN] 3. Alberto Adsuara, Love Birds, [ESPAÑA / SPAIN] 4. Alessio Spirli, Supercluster, [ITALIA / ...
[read more]
(2018-11-15)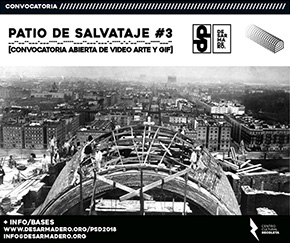 PDS#3
CONVOCATORIA ABIERTA DE VIDEO ARTE Y GIF Acerca de PDS#3: En las primeras ediciones de PDS nos propusimos ocupar un espacio, nuestro pregunta era qué hacer en un patio de servicio de un hotel, nuestra sede original. Esa pregunta define nuestro festival: PATIO DE SALVATAJE es un lugar de acopio, abastecimiento, suministro , ...
[read more]
docs.google.com
(2018-11-14)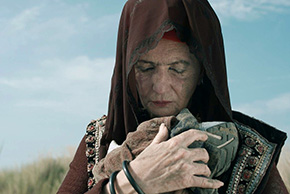 Elisabetta Di Sopra, Pietas
Bugno Art Gallery è lieta di presentare la personale di ELISABETTA DI SOPRA PIETAS. La mostra, curata da Daniele Capra, raccoglie una dozzina di opere – video e stampe fotografiche di alcuni dei più significativi fotogrammi – frutto di tre recenti progetti dell'artista accomunati dall'analisi dei concetti della dedizione, della cura, ...
[read more]
www.bugnoartgallery.com
(2018-11-14)