Doc Home
An international review examining and investigating, through diverse idioms, the myriad faces of contemporary living. The international review of documentaries Doc Home has been conceived as an opportunity for a thematic complement to the exhibition At home. Designs for contemporary living and provides for a programme of documentaries, short ...
[read more]
www.maxxi.art
(2019-12-10)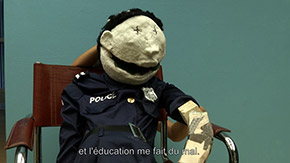 An international subconscious awareness of capitalism
Liv Schulman A plus A Gallery 18 gennaio - 18 marzo 2020 Preview: 18 gennaio 2020 alle ore 18.00 La stagione espositiva 2020 della Galleria A plus A inaugura con la prima mostra personale in Italia della video artista argentina Liv Schulman, vincitrice del Prix Fondation d'entreprise Ricard, dal titolo
(2019-12-10)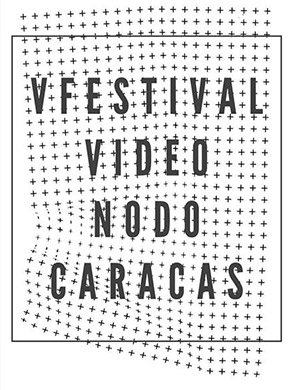 Festival de Video nodoCaracas
Produkt Burô presenta el fin de semana del 14 y 15 de Diciembre del 2019 el V Festival de Video nodoCARACAS. El V Festival de Video nodoCARACAS reúne una selección de piezas de artistas emergentes que han enviado sus vídeos de todas partes del mundo a través de una convocatoria abierta realizada por nodoCCS, que en esta oportunidad recibió ...
[read more]
(2019-12-10)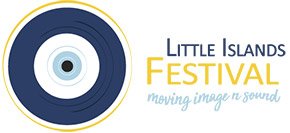 Little Islands Festival
video & sound art Little Islands Festival is a festival for people, places, ideas, images. A summer feast of audiovisual arts based in Sikinos island with the intent to connect more and more little Greek islands every year. LIF creates the motivation for gatherings outside the city walls and connects a local and international artistic community ...
[read more]
littleislandsfest.com
(2019-12-10)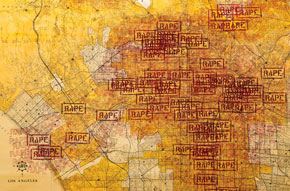 Feminist Video and Performance Art Thrives on TikTok
Teens are dancing to messages from their abusive exes, continuing the legacy of artists like Ana Mendieta and Suzanne Lacy. In between the looping clips of cute animals and glammed-out glow-ups which fill TikTok, Bella Dorlando's video stood out. It's a single shot of herself dancing to a tearful voicemail from her ex-boyfriend, asking her ...
[read more]
hyperallergic.com
(2019-12-08)
Mordant Family Moving Image Commission for young Australian artists
ACMI is proud to announce the launch of the Mordant Family Moving Image Commission for young Australian artists. The new commissioning program is worth $240,000 over three years and will support artists to create moving image works on a subject of contemporary interest. The new commissioning series builds on the success of the Mordant Family VR ...
[read more]
www.acmi.net.au
(2019-12-08)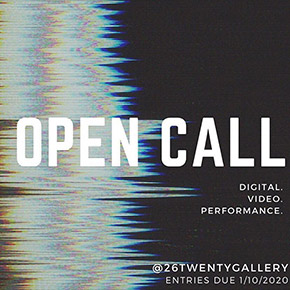 26Twenty
Digital media and video artists! 26Twenty is looking for an artist to display digital/video work for their April 2020 exhibition. elected artist(s) may show from 7-30 individual works. Work must be digital in nature (animation, video, performance shown as video documentation, etc.) No duration limits, exhibition will not have sound capabilities. ...
[read more]
(2019-12-08)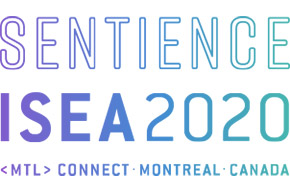 ISEA2020: Why sentience?
May 19-24, 2020 The 26th International Symposium on Electronic Art turns towards the theme of "Why Sentience?" We invite submissions in the following categories: Full papers Short papers Panel and roundtable discussions Posters / Demos Institutional Presentations Workshops / Tutorials Artist talks / Work-In-Progress ...
[read more]
isea2020.isea-international.org
(2019-12-08)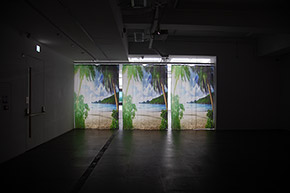 Home sweet home
MAK YING TUNG 2, NOV 23, 2019 - JAN 11, 2020 de Sarthe is pleased to present its second solo exhibition for the Hong Kong-based contemporary artist Mak Ying Tung 2, titled, Home Sweet Home. Featuring a new interdisciplinary body of work that spans installation, painting, and video, the exhibition explores the existential spectrum of postmodern ...
[read more]
www.desarthe.com
(2019-12-07)
Now&here = everywhere
NOW&HERE = EVERYWHERE is a Quantum Filmmaking project in which everyone internationally is invited to collaborate with the mobile phone in the co-creation of multi-screen video-collages re-creating simultaneous moments. During the course of this project announcements are made with the date and time in which each moment is taking place. To ...
[read more]
(2019-12-07)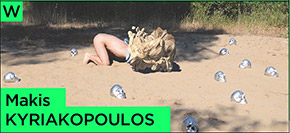 7th Taiwan International Video Art Exhibition - ANIMA
Taiwan International Video Art Exhibition (TIVA) has been organized biennially since 2008 and has been through a decade to this day, making breakthroughs and ushering in new definitions for images. The year 2020 marks the 7th Taiwan International Video Art Exhibition. Artists are welcome aboard! Open Call for the 7th Taiwan International Video ...
[read more]
www.twvideoart.org
(2019-12-07)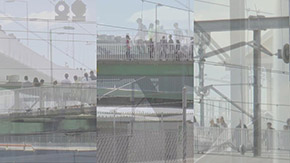 Reurbanizations
Artists: Neno Belchev, Homer Fives, Werther Germondari, Vincenzo Monticelli Cuggiò, Uliyana Podkoritova, Mikio Saito, David Anthony Sant, Theo Sparks. Period: 9 - 20 December 2019 A little over a year after 'The Urban Collection' here is a new exhibition dedicated to the more or less sane relationship with the places where the human species' ...
[read more]
(2019-12-07)