Read the
rules
and submit your video within 05/01/19!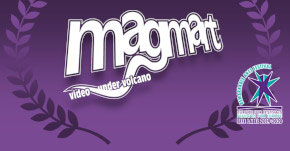 Magmart XI ed. - extended deadline!
The edition 2018/2019 of
Magmart
, the XI of our story, is start! Submit your video(s) from now, until may 2019. Read the
rules
and become part of our good story!
We'll wait for your submission...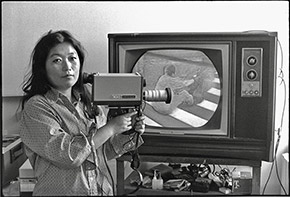 How Shigeko Kubota Pioneered Video as a Personal Medium
When Sony introduced its Portapak camera in 1967, it put the first truly portable video camera into the hands of the public. Artists were quick to start experimenting with this new tool, and an entirely new art form, called video art, soon emerged. A narrative codifying its development would later take shape. "Fathers" of the medium were ...
[read more]
www.artsy.net
(2019-04-24)
New Works Salons
New Works Salons series is a casual forum for the presentation and discussion of new works in film, video, sound, and performance, with local and visiting artists often in- person to introduce their work. This, the fiftieth program in the series, will feature work by John Cannizzaro, Edgar Jorge, Mounir Souss, and Anaïs Hinojosa Téllez. Shadow ...
[read more]
www.echoparkfilmcenter.org
(2019-04-24)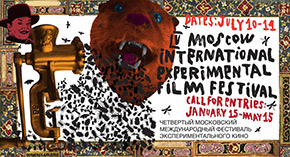 IV Moscow International Experimental Film Festival (MIEFF)
IV Moscow International Experimental Film Festival (MIEFF) will take place 10 —14 of July, 2019 in Moscow. We are happy to announce call for entries! MIEFF presents works of filmmakers as well as video artists working at the intersection of artistic practices. Our goal is to promote the development of experimental film as an interaction space ...
[read more]
en.mieff.com
(2019-04-24)
Soanyway
Soanyway online magazine is inviting video submissions for Issue 3, by 30 April 2019. The magazine crosses the boundaries of visual, sonic and web-based art, video, poetry, music, literature and art writing, using any combination of words, images and sounds. Our focus is on work that tells a story, interpreting the idea of narrative broadly, ...
[read more]
www.soanywaymagazine.org
(2019-04-24)
Curator in Residence, Brunno Silva
Porto Vista Hotel is pleased to welcome the first Curator in Residence, Brunno Silva. Brunno will live and work on site at the Porto Vista Hotel in San Diego from May 6, 2019 through July 18, 2019. While in residence, Silva will explore critical conversations surrounding the moving image through a series of lectures, seminars, studio visits and ...
[read more]
1805gallery.com
(2019-04-23)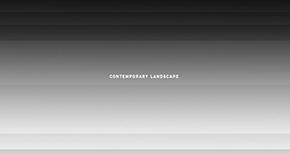 Contemporary Landscape 2019
International Deadline: April 29, 2019 – CICA Museum invites artists worldwide to participate in the international exhibition "Contemporary Landscape 2019." We are open to photography, 2D digital art, video art, interactive art, painting, and installation art. Exhibition Dates: November 1-17, 2019. CATEGORIES — Photography & 2D Digital ...
[read more]
cicamuseum.com
(2019-04-23)