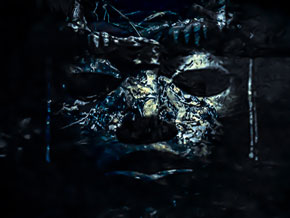 Liquid Landscape_studio#3
[Tiziana Manfredi (OfficinaMamiWata) / Senegal - edition: 10]
"... as divine identities could not express their knowledge directly, it was necessary to find a means by which they could be understood by mankind." (The I Ching _ The Book of Changes) Liquid Landscape is an intimate landscape. The images are absorbed in the contemplation of the landscape looking for a meaning and the sense of sacred that ...
[read more]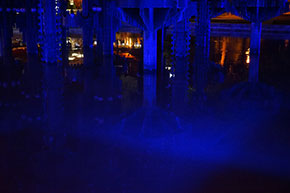 Fountain 'manifests' itself in 2 minutes and 5 seconds
[Teresa Leung / Hong Kong - edition: 11]
I am interested in water found in urban space--be it river, fountain, drinking fountain or abandoned fountains without water. Such body of water or structure built to hold water for different purposes reflect visions and perceptions in the relationship between people and urban environment, believes about urban space and the way people use it, and ...
[read more]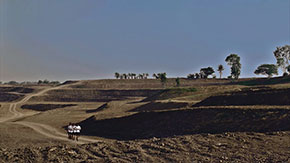 Interference
[Methas Chantawongs / Thailand - edition: 11]
Avant-garde film about music and social class.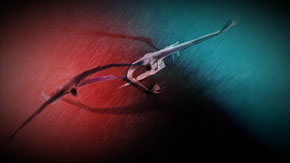 Body experiments
[Melanie Beisswenger / Germany - edition: 10]
A symbiosis of form, color and the flow of movement.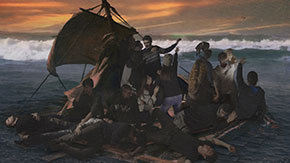 The raft of the Medusa, XXIst century
[Carles Pamies / Spain - edition: 11]
THE RAFT OF THE MEDUSA, XXIst century is a Videopoetry about the Lost Refugees at the Sea... How would the classical Gericault's masterpiece 'The Raft of the Medusa' look like nowadays? Thousands of drowned refugees lie in the deep waters of the Mediterraneum sea… increasing the figures year after year...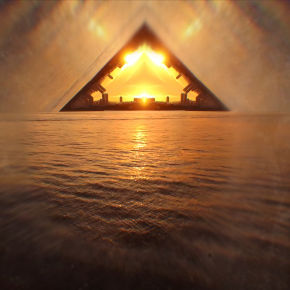 Mirage
[Chris May / United States - edition: 11]
Mirage is a music video which explores the balance between natural and man-made landscapes. Using digital mirroring techniques, Chris May alters aerial videography to create new environments with varying degrees of symmetry. The experience is set to a driving piece of original electronic music, resulting in a place both familiar and unfamiliar, ...
[read more]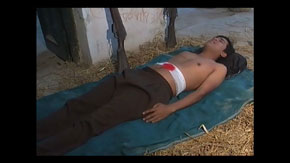 Mitali joins the battle
[ Md. Ariful Islam / Bangladesh - edition: 10]
In 1971, the liberation war was started that time a young girl called Mitali lived in a remote area. She had no idea about the war. Her elderly parents were worried about him. He decided send her to India with other Hindu families. But she is not go there. One day, two freedom fighters came to their house and say Shurov had died in the war, which ...
[read more]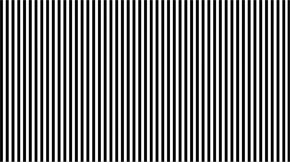 Song Lines
[Stuart Pound / United Kingdom - edition: 10]
The sound of clapping hands and voices of two African girls orchestrate the thickness of vertical black lines. Colour fringes appear over the white spaces between the lines, making it also work as an installation piece.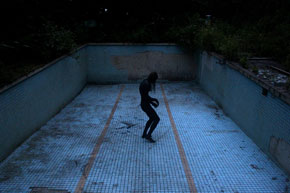 Blackfish
[Florent Schwartz / Taiwan - edition: 10]
Blackfish is a tryptic video made in Taiwan, which deals with maritime pollution. The video comes in a series of ritual lamentations, in response to a dry world where a black tide is slowly spreading.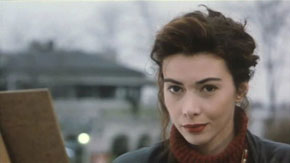 20 meters of love in Montmartre
[Pierre Gaffié / France - edition: 10]
Early in the morning, 4 women, unknown to each other, find a secret connection between them, through their hearts and through their arts... By giving a little attention, they will receive a lot...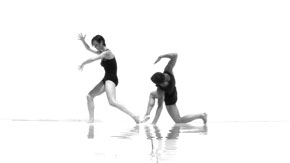 Pas de deux, froid
[Carles Pamies / Spain - edition: 10]
Two persons without home, homeless, dream and in their dream they dance together. The constant loneliness, and the attraction / repulsion with other persons will define the choreographic relation between th
The heart in my head
[Abdullah Harun Ilhan / Turkey - edition: 11]
A man who has a heart in his head feels he needs to destroy that heart by shooting in his head. The heart would not be the only thing destroyed.