Jasna Ruljancic
[France - edition: 10]
Jasna Ruljancic Actress and video maker. Currently attending a PHD in Aesthetics of Arts. Her work as video maker start in 2008 when she creates several short films and videos. Her focus is on the image as an hypnotic phenomenon and on the modulation of figures by the editing and camera movement devices. Jasna Ruljancic has been selected for ...
[read more]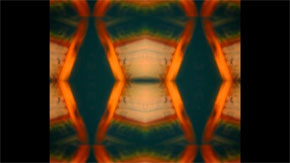 Flavio Fassio
[Italy - edition: 10]
Am a painter - inventor -blogger and much more. I developed a personal project around the idea of rendering the physical object that you know as "framework" or "Quadro" immaterial. Now I can replicate through new media my personal study of a new concept of "framework" or "Quadro" to change the perspective of observation. This Video that I upload ...
[read more]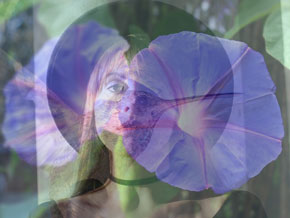 Christine Stoddard
[United States - edition: 10]
Christine Stoddard is a Salvadoran-Scottish-American writer and artist who lives in Brooklyn. Her visuals have appeared in the New York Transit Museum, the Ground Zero Hurricane Katrina Museum, the Poe Museum, the Queens Museum, the Condé Nast Building, George Washington University's Gallery 102, and beyond. In 2014, Folio Magazine named her one ...
[read more]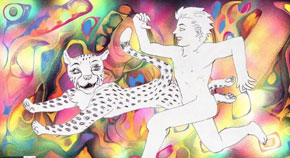 Roy Clément
[France - edition: 10]
-"Eric et la neuroplante" film de fin d'études (8mn) 2004 -"Xuno" Film d'animation (12 mn) 2006 -"Hyper Voyage" Film d'animation (10 mn) 2008 -"La Cité Céleste" (11mn)2009 -"Le traçeur dans la sonde" (8mn)2010 -"Déchitecture des empires du futur" (10mn30)2011 -"Géomutations puis quelques aimés" (5mn)2012 -"Bleu, blanc, pourpre et ...
[read more]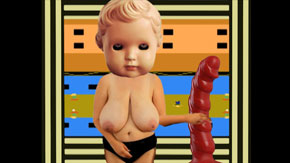 Heidi Hörsturz
[Netherlands - edition: 10]
The mediaartist "Heidi Hörsturz" is working in the fields of audiovisual performance, video and soundart. Her work have been presented at international exhibitions, gallerys and art festivals. Her animations, live shows and installations combining contemporary art and modern trash aesthetics. She published a series of limited soundart vinyls and ...
[read more]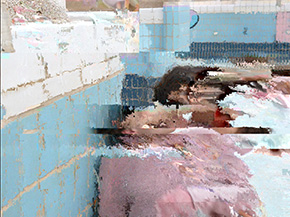 Lika Sidorova
[Israel - edition: 11]
I am submitting the video on behalf of YUAR band from Israel. YUAR is Yuri Poisik and Arina Popova, a dynamic indie-pop band merging elements of electronic, classical, rock and dance music. Formed in Moscow in 2011 the band has a large following with performances all over Russia as well as a strong involvement in major cinematic and television ...
[read more]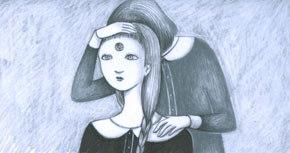 Virginia Mori
[France - edition: 10]
Virginia Mori was born in Italy in 1981. She studied animation and illustration at the Institute of Art of Urbino, where she directed her first film, Pagina 16. She then started working as an illustrator while, at the same time, directing music videos and short films.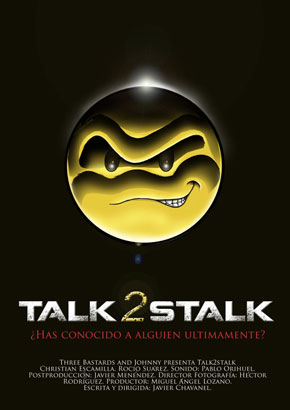 Javier Chavanel Fraile
[Spain - edition: 10]
JAVIER CHAVANEL (Las Palmas de Gran Canaria, 11/20/1983) Degree in Mass Media.Nowadays, he Works in tv serie "El secreto de Puenteviejo". Director and screenwriter of several short films: "Be Happy" (2013), "Generation Why (2012), "Three bastards" (2007), "Hero moon" (2007), "Taller de asesinos" (2008), "Three bastards maldita navidad" ...
[read more]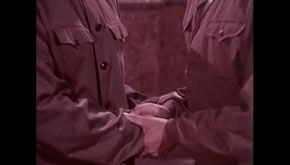 Di Hu
[China - edition: 10]
Born in 1982, in Zhejiang, China. He studied Chinese Literature at Zhejiang University before going on to study cinema at several universities in Paris, France. Upon returning to China, he became a freelance film critic and a film scholar. His main research interests are the apparatus of moving images, Jean-Luc Godard, Harun Farocki and the ...
[read more]
Brian Miller
[United States - edition: 11]
Living in the big city, now, but being grown in Michigan rurality, artist Brian Miller makes images of speed. A study of rate. Interdisciplinary research. High speed dangerous mechanically-assisted factual. Miller has lived in Chicago, New Orleans, Miami Beach, and now New York City; travels around Europe often, and has a Bachelor degree ...
[read more]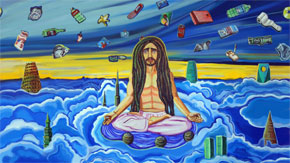 Olga Guse
[Germany - edition: 10]
Born 1981 in the city of Saratov, Russia Study 1996 - 2000 State Regional Art School in Saratov, Russia 2001 - 2003 studies at the University of Saratov, Russia Field of study: Art History Since 2003 lives and works in Germany, Dresden Since 2017 at IAA International Association of Art as a holder of IAA international Identity Card ...
[read more]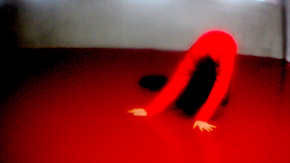 Salvatore Insana
[Italy - edition: 11]
SALVATORE INSANA attended the University of Roma Tre Dams concluding his studies in 2010 with a paper on the concept of Useless. With Elisa Turco Liveri, actress and performer he has created in 2011 the company Dehors/Audela, in collaboration with the lighting designer Giovanna Bellini, and the sound artist Giulia Vismara, and in the constant ...
[read more]