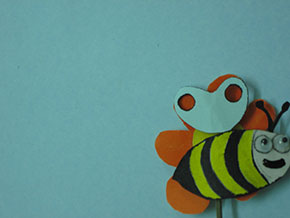 Mohamed Mowafi
[Egypt - edition: 11]
- From Alexandria, Egypt - Holds a B Sc. Engineering from the Department of Mechanical Power Engineering, Faculty of Engineering - Alexandria University then completed Post Graduate studies at the same university. - The first literary spark has started with writing short stories and the theater plays since I was a student ,I wrote two ...
[read more]
Harm Van den Berg & Pepe Smit
[Netherlands - edition: 10]
Harm van den Berg (1970) is an artist who lives and works in Amsterdam The Netherlands. He received his BA from the Gerrit Rietveld Academy in Amsterdam in 1996. As a sound artist he investigated for ten years the boundaries between image and language in different forms of representation like film musical performances installations and CD's. He ...
[read more]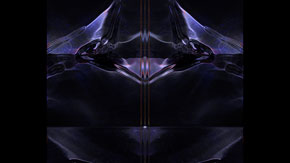 Daniel Carvalho
[Brazil - edition: 10]
Altera is an art collective formed in 2011 by Daniel Carvalho, Marcela Carvalho and José Santos. Altera uses digital medium to embrace motion as the primary content, fusing form and color in "choreographies" trying to push the boundaries of abstract visual art, based on aesthetical criteria. Footage of natural phenomena is used as a primer ...
[read more]

Cecelia Chapman, Halo Svevo
[United States - edition: 10]
Cecelia Chapman is an American visual artist based in California. Halo Svevo is a German sound artist. Jeff Crouch is an internet artist living in Texas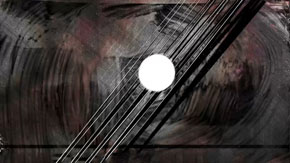 Dénes Ruzsa
[Hungary - edition: 10]
Dénes Ruzsa and Fruzsina Spitzer working together since 2007.They have been making experimental short films and animations. Their films have screened at over two hundred film festivals and exhibitions worldwide in Europe and in Transatlantic Regions, amongst others, at Experiments in Cinema, Cologne OFF – International Videoart Festival ...
[read more]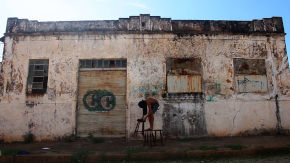 Joacelio Batista
[Brazil - edition: 11]
Lives and works in Belo Horizonte, Brazil. Master in Contemporary Artistic Creation at the University of Aveiro, Portugal. Degree at the School of Fine Arts of the Federal University of Minas Gerais - UFMG. Acts as a Visual Artist, filmmaker and videomaker. His artistic research is done in the noise that emerges from translation attempts that ...
[read more]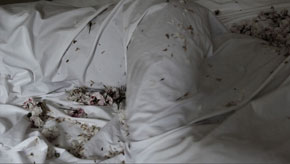 Cecelia Chapman, Sean DC Marquardt
[United States - edition: 10]
Cecelia Chapman is an American visual artist who lives in California. Sean Derrick Cooper Marquardt is a Berlin based American sound artist.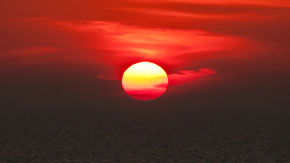 Alex Mira
[France - edition: 10]
Born in Paris, lives and works in Rennes. I am interested in the stakes surrounding the concept of life. From tiny scales to the eternal silence of the cosmic spaces. Moving away from anthropocentric visions, the objective is to provoke the shift towards the otherness which stimulate the discovery.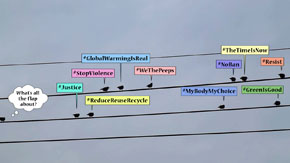 Rachel and Zlatko Cosic
[United States - edition: 10]
Zlatko Cosic is a video artist born in Banja Luka, Yugoslavia. Cosic's work spans from short films, video, and sound installations to theater projections and live audio-visual performances. The themes of his work often relate to issues of identity, immigration, and the complexity of living in a new environment, concentrating on the necessity to ...
[read more]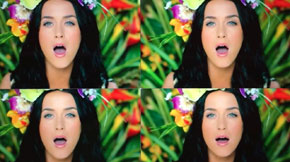 THLTTLDBB
[United States - edition: 10]
THLTTLDBB is a Tennessee based collaborative working through a variety of traditional and new media. Our projects manifest a desire to connect to the primitive even as we institutionalize our origins and occupy a built world. We are currently exploring manufacturing, mass production, and consumption as an index of control, order, and the ...
[read more]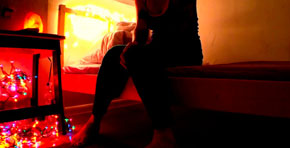 Chachee Valentine
[United States - edition: 10]
Chachee Valentine is a video artist and poet. Her first film, La Flamme, screened at London International Short Film Festival October 2016 and was awarded Best International Experimental Short Film. Other screenings include: Paris Independent Film Festival 2016, Chhatrapati Shivaji International Film Festival 2016, Filmideo 2017, Mediawave 2017 ...
[read more]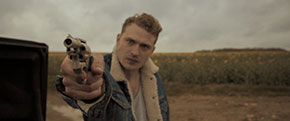 Félicien Pinot
[France - edition: 11]
Félicien Pinot was born in 1992 in a French and Argentinian family. After a master's degree in law, he spent a year in 2014 working in cinema decoration on some feature films (like ELLE by Paul Verhoeven) and playing some roles in short movies. Wishing to become a director, he got admitted in 2015 into Luc Besson's film school "Ecole de la ...
[read more]