SEED SPACE
(United States - curator: Rachel Bubis)
Founded in 2010, Seed Space is a lab for site-specific installation, sculpture, video, sound and performance-based art in Nashville, Tennessee. We support our program in three specific ways. We bring in nationally recognized art critics to write our exhibition essays. We host regularly scheduled public talks. We facilitate meetings among artists, critics and curators. Through these means we aim to foster an exchange between a growing network of local and national artistic communities, which we believe is one of the best ways to support the careers of emerging artists.
www.seedspace.org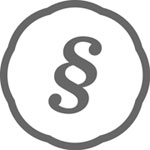 PHOTON GALLERY
(Slovenia - curator: Vesna Bukovec, Metka Zupanič)
Centre for Contemporary Photography of Central and South East Europe
Photon Gallery was established in 2003 in Ljubljana in order to present and promote the artists from the Central and especially Southeast Europe, who are in particular engaged in the field of contemporary art photography. A special attention is paid to the international activity of the Photon Gallery. Therefore we've established program collaboration with some of European photo galleries, organizations and festivals; we also increasingly participate at international art fairs.
In terms of international activity, special mention should be made of the establishment of our own Photo Festival (first edition in 2005). In last three editions, Festival Photonic Moments – Month of Photography encompassed a yearly average of 30 exhibitions as well as related events, such as symposium entitled Discussions on Contemporary Photography etc. We also grant the »Photo Exhibition of the Year« award.
In 2006 we've introduced an additional program, consisting of presentation of contemporary video art. Video in progress presents a main video program, which has been organized in the collaboration with the Kolektiva group since 2006. Video will remain strong in the program of Photon Gallery, even more – in near future we will launch a special venue, intended for broader engaging with video art.
www.photon.si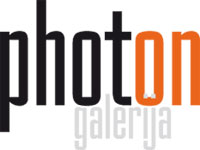 TORRANCE ART MUSEUM
(United States - curator: Max Presneill)
The Torrance Art Museum is the premier contemporary art venue in the South Bay area of Los Angeles and encourages all people to develop and increase their understanding and appreciation for modern and contemporary artwork via a variety of exhibitions offered in its two gallery spaces, as well as educational programs, artist talks, lectures, and symposia. Through its emphasis on contemporary artistic expression in Southern California and globally, the Torrance Art Museum brings together visual artists and community members; fosters personal and civic well being by inspiring understanding and appreciation of the visual arts; promotes meaningful experiences in the arts to strengthen creative and critical thinking skills; and builds bridges between the visual arts and other disciplines in the humanities and sciences.
www.torranceartmuseum.com

CENTRO CULTURAL DE ESPAÑA
(Uruguay - curator: Patricia Betancour)
The Centro Cultural de España (CCE) in Montevideo has been working for the last 11 years in Uruguay working to democratize access to culture and make this an engine of development. As part of the Spanish Agency for International Cooperation for Development (AECID) the CCE aims to support local and international cultural initiatives by programming a variety of activities , covering the various artistic and reflection areas including exhibitions, seminars, workshops , debates , conferences, concerts , film screenings , theater cycles , etc.
www.cce.org.uy

NOW & AFTER
(Russia - curator: Marina Fomenko)
International Video Art Festival Now&After is an annual event taking place in Moscow.
Now & After started in 2011 as an initiative of artist and curator Marina Fomenko.
It focuses on presentation, development and promotion both Russian and international video art, getting together emerging and established artists from around the world to present their works to general audience. Now&After shows its programs in the whole space of integrated video installation at venue of Moscow Museum of Modern Art. During the festival along with the total show, all videos of its program are displayed as one-day video installations Video Now.
www.now-after.org

INTER ART CENTER / GALLERY
(China - curator: Na Risong)
Established in 2006, Inter Art Center / Gallery is one of the most authoritative photo collections in China. Since its founding, Inter Art Center has been devoted to collecting, conserving, and exhibiting classic photography, as well as presenting contemporary art, new media art, and experimental art. With a large space of more than 1,000 square meters, Inter Art Center features the Pixel Magazine Publishing House, the Pixel book bar, a café, and the Inter Print Studio. Inter Art Gallery represents many top Chinese photographers, showing their work in China and internationally. Inter Art Center has an on-site design and publishing team, which has produced many influential catalogs and other publications. Founded in April 2009, Pixel Magazine is China's only high-quality photography quarterly.
www.intergallery.cn

ARAB MEDIA LAB
(Morocco - curator: Abdelaziz Taleb)
ARAB MEDIA LAB PROJECT is the first media arts platform of its kind in the Arab world, which establishes a social attitude to the new Media. Besides being a Laboratory as a creative physical space, Arab Media Lab, contributes to strengthening the Media Art sector in the Arab world, assists with the circulation of works from the Arabic and North African countries in different (international) video and film festivals, and to work towards shifting the Western perspective on art from the Arab world by acquainting the West with Arab artists.
Arab Media Lab, is the only Arab initiative that carries out research media studies about ARAB STEREOTYPES IN WESTERN MEDIAS and ARAB MOVING IMAGES ARCHIVES by organizing Lectures, workshops, film program and production of work related to these subjects.
www.arabmedialab.org

VIDEO BABEL
(Peru - curator: Vera Tyuleneva)
VideoBabel International Festival
Video Art + Experimental Audiovisual Creation
The VideoBabel Festival is a project with an international reach, founded in 2009 by Jorge Mora Fernández (Spain), and based in the city of Cusco, Peru. It is a project focused upon the democratization, dissemination and promotion of audiovisual and digital culture in Peru and other regions of the world. More than 500 audiovisual works from different countries have participated in the three annual events held since 2010. In 2012 the festival attracted the participation of 252 videos. A total of 9 cash prizes were awarded by an international jury to Peruvian and foreign film makers in different categories.
Since 2011 the organization and coordination of the festival has been entrusted to the non-profit "Charlie Quispe & Co" Cultural Association, based in Cusco. The presentations, talks and workshops are held in the facilities of the Saint Dominic Priory – Qorikancha, which is currently the leading and most active cultural center in the city of Cusco, and which has provided its unconditional support for the festival since its inception.
Beginning with the 2013 event, the festival will be focused upon innovative expressive languages and include video art and experimental audiovisual production. While the competition is open to all those who wish to take part and is oriented towards artists in Peru and Latin America, a collaboration and exchange program is being developed with events and organizations that share our objectives in different regions around the world. The main goal of this program is, on the one hand, to provide a broader international platform for the diffusion of Peruvian and Latin American audiovisual production, and, on the other hand, to showcase in Peru the latest achievements and experiments to emerge from other parts of the world.
www.festivalvideobabel.org

DEMOLDEN VIDEO PROJECT
(Spain - curator: Luis Bezeta)
Demolden Video Project es una Galería de Vídeo puesta en marcha en el año 2008, especializada en video-arte, uno de los modos de expresión más fecundos de la creatividad estética contemporánea en la segunda mitad del siglo XX.
Dentro de este espacio, en la sala de los televisores, se presentan trabajos a modo de retrospectiva.
La sala de proyección se dedica mensualmente a la exposición de obra reciente de artistas nacionales e internacionales.
También tienen cabida otras prácticas de la videocreación - como animación, videoclip, videodanza, videoinstalación - primando siempre el trabajo de aquellos creadores que aporten un modo particular y distinto de sentir y ver lo que nos rodea.
Direction: Luis Bezeta
www.demolden.com

THE NIGHT IN PLOVDIV
(Bulgaria - curator: Ventsislav Zankov)
In Bulgaria
Night of Museums and Galleries
was organized for the first time on a large scale on September 30, 2005 in Plovdiv, initiated by Vesselina Sarieva and Sariev Gallery.
Night of Museums and Galleries – Plovdiv has been an annual event ever since ten years and has become emblematic for the cultural events scene in Bulgaria. The Night of Plovdiv has established itself as a platform for new ideas and principles.
All the events are specially prepared for The Night, which makes a great step ahead for the Night to be a national and international festival. All active public and private museums and galleries in Plovdiv participate in the main programme of "The Night of Museums and Galleries – Plovdiv" with their own events.
The Night of Museums and Galleries involvs a large range of international content through its partnership with Eunic network of cultural institutes in Bulgaria. In the last edition of the festival participated 6 foreign cultural institutions- The Embassy of USA, Austrian Embassy, Embassy of Israel, Polish and Czech Cultural Centers and British Council.
In the 'Culture and club" programme are involved big part of the cultural institutions in Plovdiv like theatres, clubs, bookshops, informal art-spaces.
The diversity of The Night offers a wide choice and free access for thousands of people to museums and private collections, variety of exhibitions, formal and informal cultural events.
Organizer:
The Open Arts Foundation was founded in Plovdiv, in 2007, by Katrin and Vesselina Sarievi.
Before that (2005-6), the Open Arts Foundation existed as a platform for non-commercial culture of the Sariev Gallery, developing such projects as the Plovdiv Night of Museums and Galleries
In March 2010, the Open Arts Foundation opened its own office in 36 Otets Paisiy St., in close proximity to the Sariev Gallery and the artnewscafé.
Our mission is to activate, reflect and communicate the city with the medium of the arts.
The foundation's policy is to develop and produce our own cultural production.
A small number of our projects are developed externally (more specifically, the Film Program).
Our three main programs from 2010 are: Night of Museums and Galleries, City & Culture and the Film Program. In 2011, the Open Arts Foundation we started new Educational program in contemporary art - Introduction to Contemporary Art.
www.night.bg

ARTMUSICEVENT
(Italy - curator: Nicola Valentini)
ArtMusicEvent was born in August 16th 2006 as a cultural association with the aim of giving high exposure to young emerging artists.
The Association is particularly focused on the following themes:
- lack of areas assigned to the production and exhibition of young artists
- importance of the comparison between various artists, which is sign of cultural prosperity and liveliness
- multi-mediality and attention to the artworks in their entirety, the so called "total artwork", exploration of the boundaries, concentrating on the crossroads between different categories and artistic branches
- sharing knowledge through information technology, which is considered a positive vehicle able to make culture accessible to everybody
- backing up popular creative expressions which are not recognised by the official cultural system
- attention to the cultural exchange and the dialogue between local and international traditions
www.artmusicevent.eu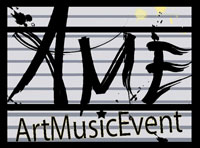 LA NEOMUDEJAR
(Spain - curator: Nestor Prieto & Francisco Brives)
La Neomudejar es un centro de artes de vanguardia y residencia artística. Primamos la creación por encima de los discursos y las teorías imperantes en los circuitos actuales del arte. El centro de artes de vanguardia entronca con la base primigenia de las teorías naturales de contraposición al arte establecido. Esta arquitectura creativa parte de la identificación de las carencias del colectivo artistico y opta por una respuesta basada en la ejecución por encima de la nube del discurso academicista imperante. La Neomudejar tiene como prioridad favorecer, impulsar y dar visibilidad al creador emergente.
El objetivo es asentar un espacio internacional de referencia, para creadores multidisciplinares con carácter de continuidad para los nuevos códigos y lenguajes que profundicen en la experimentacion. Videoarte, instalaciones, performes, street art, parkour, robótica, translación de cuerpos, etc… son algunas de las disciplinas que La Neomudejar pretende acompañar. Especial atención se da a formatos tecnológicos de nueva generación así como a los desechados, que merecen una revision al amparo de un reciclado consciente y creativo en pugna con la inmediatez y caducidad de las sociedades de consumo actual como por ejemplo el super8.
Para albergar este proyecto se hizo un trabajo de investigación para encontrar el inmueble adecuado a la singularidad de la propia propuesta. Tras más de un año de trabajo y gracias a la colaboración de Adif que apoya el proyecto de forma continuada dentro de su programa de Responsabilidad Social y Sostenibilidad, se firma un contrato de alquiler en condiciones especiales para el desarrollo de recuperación del espacio como el Centro de Artes de Vanguardia y Residencia Artística Internacional.
La recuperación del espacio adquiere una dimensión diferente al tomar la arquitectura y decadencia del edificio como punto de inflexión para reflexionar sobre los procesos de creación y rehabilitacion. Poner en valor estos conceptos es parte y todo del concepto de "La Neomudejar". El marcado carácter como espacio de trabajo viene derivado se uso original ya que albergó durante decadas los talleres de formación de Renfe. Los lucernarios, el tejado en sierra, los amplios espacios, las antiguas calderas, la fragua, el mobiliario de carpintería, etc… terminan por reforzar este concepto.
www.laneomudejar.com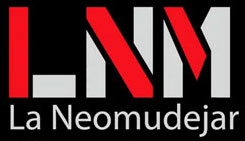 PLUTON CC
(Spain - curator: Cristina Ghetti)
Arte, cultura y conocimiento contemporáneo, mediateca, lectura crítica, iniciativas
open source
, wi-fi area, investigación artística y desarrollo creativo, taller abierto de producción artística, coloquios, charlas y debates, muestras y presentaciones, colaboraciones con otras asociaciones y centros afines...
www.pluton.cc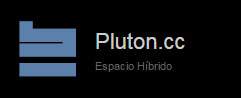 CINEMATICA
(Italy - curator: Simona Lisi)
Cinematica it's a festival on the motion/image relationship. It gets inspiration from the image-mouvement concept by french philosopher Gilles Deleuze. Films with special attention on motion/image concept, focus on editing, short film, videodance, silent film, music dance film, performing arts, exhibitions and workshop. High profile artists and experts will cross, in an absolutely personal way, the relationship between bodily motion and visual and filmic arts.
www.cinematicafestival.com

1SHANTHIROAD
(India - curator: Suresh Jayaram)
1Shanthiroad, Bengaluru, is an art space founded by Suresh Jayaram that nurtures creativity and cutting edge art practice, situated in the centre of the city. The Studio/Gallery at 1Shanthiroad provides space for slide lectures, small conferences, installations, performances, screenings and informal gatherings. It is administered by a not- for- profit trust VAC –Visual Art Collective. Since its inception in 2003 1Shanthiroad has grown to house artists from diverse countries in its residency programmes. 1 Shanthi Road is ten years old! Ten vibrant years during which time we've broken new ground, nurtured new and old talent, and triggered meaningful engagements with visual art.
We've hosted and shown artists from Pakistan, Nepal, Bangladesh and Sri Lanka, with our partner Khoj in Delhi; we've had a show of Tibetan culture in exile; we run the Sethusamudram Project, an ongoing multi-year partnership between Indian and Sri Lankan artists; we've produced a beautiful book on GH Krumbiegel, the pioneering German horticulturist responsible for much of Bangalore's greenery; we run art workshops with rural and underprivileged children in Bangalore and Karnataka; we've presented monthly talks by prominent artists, historians and theorists that thousands have attended; we've screened odd and unusually lovely films, often followed by discussions with the filmmakers; and we've hosted and shown artists from every continent (and virtually every country) in the world.
www.1shanthiroad.com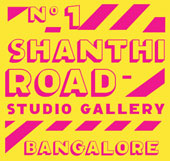 CENTRO NACIONAL DE LAS ARTES
(México - curator: Enrique Hernández Barrera)
Centro Nacional de las Artes "The National Center of the Arts" (Cenart) is a federal institution dedicated to the promotion, research, training, promotion, discussion and teaching of art, culture and interdisciplinary arts.
Its 12-hectare host theather forums, plazas, galleries and green areas, where you can enjoy both a wide artistic program as a large academic life.
In parallel with a Academic Development program unique in its kind , which provides from courses and workshops for children to graduate studies in art education, the focus Cenart four schools of professional education, belonging to the National Institute of Fine Arts (INBA) where you can study dance, theater, music or visual arts. Also houses the Film Training Center (CCC).
Also here are four national research centers of arts dedicated to theater, dance, visual arts and music, and the Multimedia Centre, which carries out projects of teaching and experimentation in the field of electronic arts and new technologies applied to art.
The Cenart also constitutes one of the most important works of contemporary architecture of Mexico because joint buildings featured artists like Ricardo Legorreta, Teodoro Gonzalez de Leon, Enrique Norten, Luis Vicente Flores, Javier Calleja, Alfonso Lopez Baz and Javier Sordo Madaleno.
www.cenart.gob.mx

ORANGE COUNTY CENTER FOR CONTEMPORARY ART (OCCCA)
(USA - curator: Stephen Anderson)
The Orange County Center for Contemporary Art (OCCCA) is a California 501c(3) non-profit corporation dedicated to the pursuit of professional excellence and freedom of expression in the arts. Since it's inception in 1980, It provides emerging and established member and guest artists a forum to explore and develop ideas in contemporary art in an atmosphere that promotes experimentation and risk-taking, but without the specter of censorship. In addition, OCCCA develops and actively participates in public educational, outreach and community art services. Located in the heart of Santa Ana's Artist Village, OCCCA presents a variety of programs: films, forums, concerts, workshops, classes and first Saturday artist receptions.
www.occca.org

ESPACIO ODEÓN
(Colombia - curator: Laura González Saavedra)
Espacio Odeón: Centro Cultural, is a ground-breaking space in Bogotá, Colombia where culture and art come alive. Dedicated to bringing contemporary art to the community in all its facets: visual, performance, theatre, dance, video and inter-disciplinary, the organization works out of a historic theatre in the heart of Bogotá's historic center: La Candelaria. Espacio Odeón building had been abandoned and left to deteriorate for 15 years before being renovated by Tatiana Rais (Director) and her team in 2011, the building itself has iconic status within the city, where it once served as Bogota's first cinema, and then later as one of the most important theaters in the country.
www.espacioodeon.com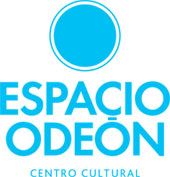 MUTOSCOPIO
(Mexico - curator: Nora Elisa)
Mutoscopio is a mexican festival that promotes and exhibits contemporary video art, generating discourse meetings between emerging artists and artists with experience.
The festival was born in Puebla, Pue. México in 2014 with a first showing in the same state, is created and coordinated by Nora Elisa (Visual Arts) and Fernanda Rio (Communication).
The festival is named after the original film device patented in 1894 by Herman Casla where the projection is made for only one person, the client could control the speed and direction of the projection. We take this device as a concept, because it need a person to make the device start working and because the short duration of the movig image.
The objective of Mutoscopio is to promote national and international video art through the projection of contemporary audiovisual works in a traveling festival that includes screenings, lectures, workshops and video installations.
Mutoscopio produce curatorial scripts for each edition to allow a relevant dialogue with our context and sustain the various art pieces that will be contained in each edition.
festivalmutoscopio.wix.com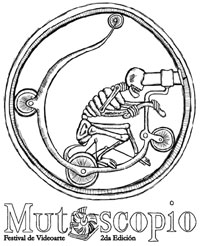 PALAMINGA
(Ecuador - curator: Ana Arroyo)
Spaceless space and place no place, where it is planted exercised of personal and collective constructions, with link in the affections and artistic practices, in which authorship, objects, knowledge and disciplinary formalities become permeable reformulating themself by the process, enabling art as an inseparable dialogue. Looking establish processes between endogenous and exogenous urging the limits of the individual and the collective. By rephrasing of creation platforms, residences, and experimentale laboratories.
palamingarte.wix.com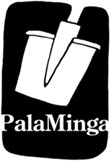 RECETAS CULTURALES
(Spain - curator: Txema Agiriano)
The cultural program recipes. How-to, is an example of research, innovation and contemporary art. Through cultural activities, meetings, lectures, debates and workshops we approach the reality of interdisciplinary artistic production. Our goal is to experiment in art, learning and sharing knowledge through copy left recipes proposed by specialists. A wink to the world of gastronomy from culture and art.
cultural recipes collaborates with cultural operators from Europe, South America, Spain and the Basque Country to create a project, as a tutorial to survive in the world of culture and creation.
Creativity and Uniqueness
This project counts not only with interdisciplinary proposals but also propose processes and work in the margins of disciplines so that by their expressions, the not warned spectator and participant will not know the nature of the fields that are assigned, often unexplored. These creative works are out of conventional patterns of disciplines so that they display unique attitudes antithetical to the canons, for example, dance where immobility highlights, or gastronomic workshops where the decisions are left to robotic technology.
Innovative capacity
The cultural recipes program is an example of research, innovation and contemporary art. The philosophy of the program is characterized by the search for works that feature innovative concerns both its original approach and content and the process and the ways in which it intends to translate these ideas into a final product.
The proposals combine visual arts, film, dance, performance and music with gastronomy, robotic applications software, artificial intelligence, thinking about cultural management and social science.
www.musicaexmachina.com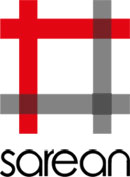 NOW&AFTER
(Russian federation - curator: Marina Fomenko)
International Video Art Festival Now&After is an annual event taking place in Moscow.
Now & After started in 2011 as an initiative of artist and curator Marina Fomenko.
It focuses on presentation, development and promotion both Russian and international video art, getting together emerging and established artists from around the world to present their works to general audience. Now&After shows its programs in the whole space of integrated video installation at venue of Moscow Museum of Modern Art. During the festival along with the total show, all videos of its program are displayed as one-day video installations Video Now.
www.now-after.org