My sweeter than sweet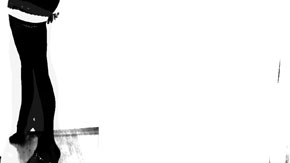 [Jennifer Sharpe / United States / edition: 9]
A humorous video, inspired by thoughts during a subway ride, and by movies from the 1930s and their portrayal of female flirtatiousness, as seen through male eyes.
(2015-05-01)
Ride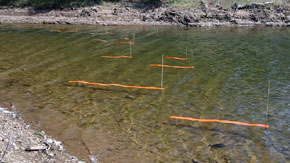 [Susan Williams / United Kingdom / edition: 9]
This video is intended to repeat continuously. It is derived from an orange tape water installation. The orange tape amplifies the waves moving across the water, capturing different rhythms and sensations. Associations include traveling, boats, Japanese Koi fish, riders, raiders, a storm, flying flags and flotsam and jetsam amongst others. ...
[read more]
(2015-04-06)
H.
[Adrian Regnier Chavez / Mexico / edition: 9]
H. is a hybrid piece that integrates experimental stop motion animation, motion graphics, 3D animation and other resources to illustrate a clear reality: the international arms race as a phenomenon on the brink of detonation. With more than 30,000 atomic bombs on the face of Earth, together they have enough critical mass to not only to turn our ...
[read more]
(2015-04-06)
Fruit machine
[Di Bernardo Rietti Toppeta / Italy / edition: 9]
In the last few years a socially relevant disease known as ludopathy has been spreading a lot. Ludopathy or gamble addiction means the incapability of resisting gambling and making bets even though the person affected by this illness is aware that this disease may have serious consequences. This obsessive-compulsive disorder which is fomented ...
[read more]
(2015-04-05)
Flower pot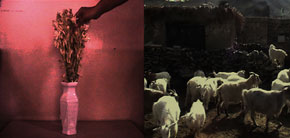 [Aditi Kulkarni / India / edition: 9]
Flower pot is a narrative projecting parallel and relative dimension co-existing in space-time model. It creates an experience of disorientating and dual existence for the viewer, to establish a dialogue between the multiple spaces and time that exist around us.
(2015-04-05)
Fragments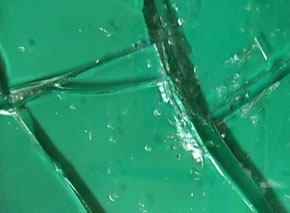 [Viviane Rebouças Julião / Brazil / edition: 9]
A hammer constantly strikes a glass plate. The beats are repeated until the object is broken into fragments. The Human action breaking the reality into fragments.
(2015-04-05)
Transtemplate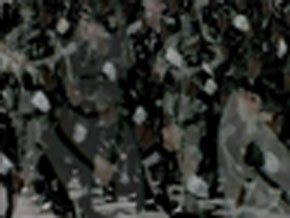 [Hernán Apablaza / Chile / edition: 9]
The social matrix defines and contains us without our consent within its pre-established constructs. Regardless of this we sometimes even choose to put ourselves in bigger molds in order to define ourselves, and this limits us even more. However these facades are not always able to contain our true nature that often drifts between the borders of ...
[read more]
(2015-04-05)
Vampires!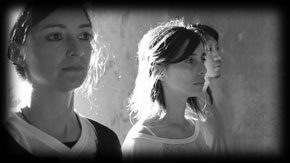 [SSMIDD / Germany / edition: 9]
"Vampires!" is a no budged homage to Andy Warhol's "BLOOD for DRACULA". The protagonists walk in zombie-style. They are indifferent and though don't really seem to long for blood at all. On their hesitant approach towards the light they are mostly standing and staring – or sometimes walking around until they finally face that time ...
[read more]
(2015-04-05)
Oda intemperie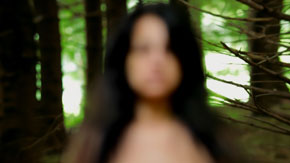 [Carlos Sedeño / Spain / edition: 9]
Oda Intemperie is praise uncovered, to dispossession, to nudity . Forward spin , a search for who we are , where we come from and where we go .
(2015-04-05)
Resurreccíon sin rúbrica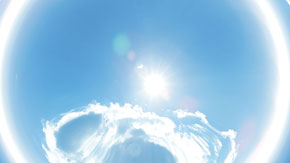 [Carlos Sedeño / Spain / edition: 9]
RESURRECCIÓN SIN RÚBRICA is to wake up, to return to have conscience, is to return to be born.
(2015-04-05)
[Nano - Experiences] vol I.
[Javier Extremera Rodriguez / Spain / edition: 9]
"El amor es una fuerza que inspira los movimientos retóricos más genuinos, las lágrimas más desgarradoras, las sonrisas más perfectas, las miradas más penetrantes y los suspiros más profundos." Nano-Experiences es el resultado de un trabajo experimental mezcla de intuición y complicidad, presentada en forma de proyecto audiovisual. A ...
[read more]
(2015-04-05)
Museum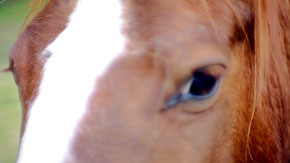 [Carlos Sedeño / Spain / edition: 9]
Who watches whom ?
(2015-04-05)