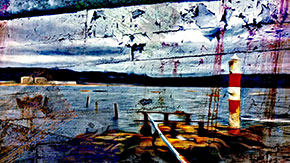 Dichato videopaint
[Julio Espinoza / Chile - edition: 11]
Dichato Video Painting is a work that experiments with the possibilities of video taking elements of graphic arts, electronic music and landscape sensitivity. It is a video work made with technology but with the vision of art schools like Impressionism a post-artistic mix.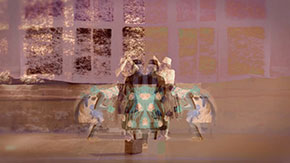 Being
[John Graham / Canada - edition: 11]
BEING is a compilation of 3 tone poems that explore 3 different experiences of being human. Each performance presents allegorical characters interrelating in short narratives. Each story is inspired by the notion that art can connect us to the world, to each other, and to others we can never meet or know.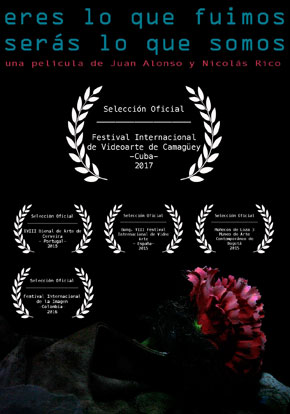 You are what we were, you shall be what we are
[Juan Alonso + Nicolás Rico / Colombia - edition: 10]
Death as a inherent part in the experience of living, is presented in this project as the mistery it conteins, not only as the death itself but through the image of the mummy: incomplete death, half death, faces and bodies with an expression that border the half point between what was and what is not. At this video we have worked an closeness ...
[read more]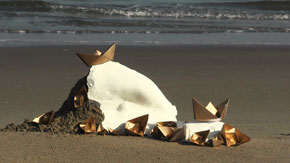 Terra!
[Citron | Lunardi / Italy - edition: 10]
The video suggests the boarding to a land of dreams, unfulfilled hopes and promises. It is not a reference to the migrations of peoples far away from us because we are all migrants: our human condition is by its nature migrant. The white statue represents all of us and the gold boats are our dreams of a better life, shared by all. This sharing of ...
[read more]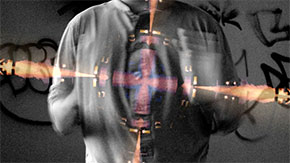 Flux
[Kostas Makrinos / Greece - edition: 11]
Unwanted b-roll footage and outtakes from various old projects, come back to life triggered by circuit-bended toy keyboards and a theremin. Hidden pictures & soundscapes are revealed through a kaleidoscopic view and a sonic trip to an unknown place. Redefining Chaos.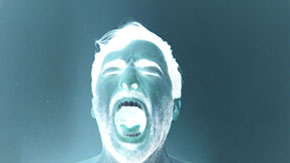 La vita solitaria
[Ugo D'Eramo / Italy - edition: 11]
"La Vita Solitaria" is a poem written by Italian poet Giacomo Leopardi. The poem alternates between moments of quiet and peace and moments of anxiety and pain. The video tries to represent this contrast of emotions.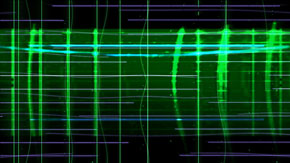 U Conduit
[Mike Celona / United States - edition: 10]
Images of energy pulsing through a computer circuit derived from an experimental live video production session utilizing Paracosm's Lumen video synthesizer application and Arkaos VJ mixing software. Music: SoSrp1513 by Production Unit Xero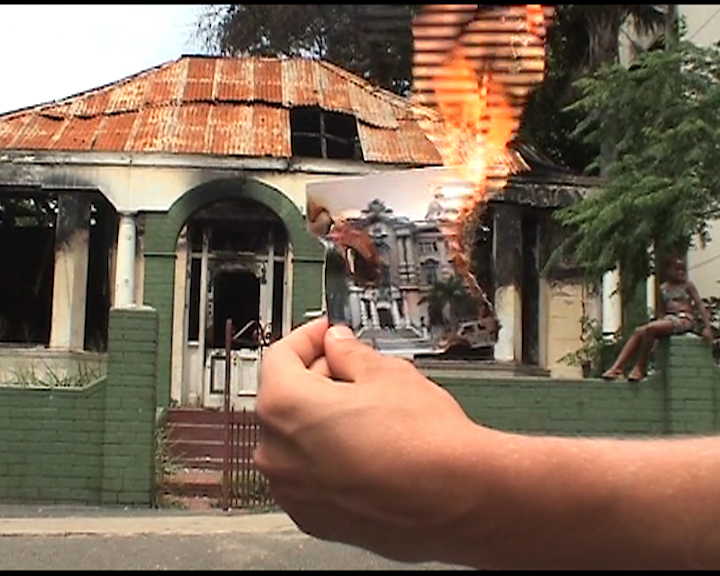 A burnet house
[Joacélio Batista / Brazil - edition: 11]
In December 2004 in the city of Durban, South Africa, there were two houses burned. One in front of my eyes and the other in my deepest desire.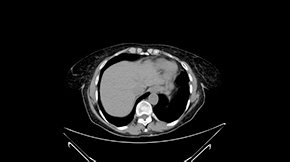 Passage (musician: Alessandro De Cecco)
[Alexandra Bouge / France - edition: 11]
The videos called "Passage" have been completed in November-December 2018 (the musicians composed at the end 2018). They are talking about the cycle of life, the passing from life to death and from death to life.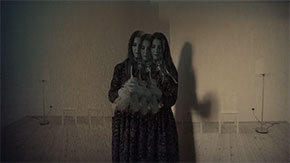 Desenredar
[Isabel Pérez del Pulgar / France - edition: 11]
Desenredar, desenmarañar, desembrollar, desatar, desenlazar, desligar, librar, soltar, liberar, ordenar, arreglar, aclarar, atar, cardar, carmenar, desembrollar, desenlazar, desovillar, enredar, liberar, oscurecer .... Put in order something confusing and messy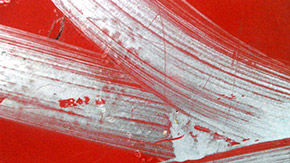 Graffiti
[Rick Niebe / Italy - edition: 11]
Cinematic hommage to urban graffiti [An abstract exploration of urban graffiti based on a musical improvisation on txalaparta, an ancient basque instrument] Mus: TTUKUNAK (Maika & Sara Gomez) Live in Grottaglie (ITALY) 1 may 2011 (excerpt)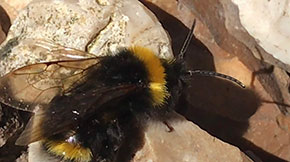 Dying bee
[Jamie Jenkinson / United Kingdom - edition: 11]
Dying Bee is a single take video shot on an iPhone 7 Plus of a bee with a broken wing. I find the bee, follow the bee, loose the bee, get scared by the bee, and help the bee, while along the way employing various unconventional video techniques.