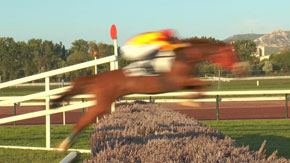 La course (The race)
[Jean-Michel Rolland / France - edition: 10]
Rhythmed by the race of five horses shot in Marseille Borély, this video, tribute to Muybridge, doesn't try to take the public into the universe of racetracks but rather to communicate them the frenzy felt during the break-neck speed of this painful race.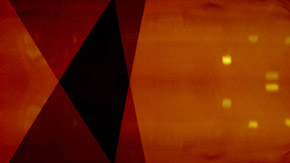 Big West
[Laurel Beckman / United States - edition: 11]
A figurative and frequently actual abstract meditation on lines, curbs, street gangs, and the self-satisfaction of western idealism and productivity. An expansive desert, basketball, eccentric team/gang members, and the theater/film musical West Side Story all appear, as does inadequate allusion to bias, thus prejudice, and bullying through ...
[read more]
Perla del Atlántico
[Candela Del Valle / Argentina - edition: 10]
In the beginning of XX century, Mar del Plata was the first tourism beach. The Biarritz from the south. All the reminisce from aristocracy traces mix up with the popular tourism that arrived in the 50´s and grow exponencial to the present, displacing them to another beaches. The tourism places are transformed in mirrors that reflects the ...
[read more]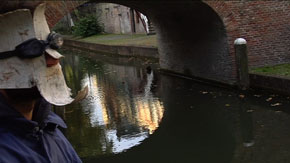 How are you?
[Hans de Wolf / Netherlands - edition: 10]
An atmospheric flow of visual thoughts and memories and symbolic images. The video is made to go with a self made ambient music piece.
Kansai Collision
[Jack Williams / United Kingdom - edition: 10]
Filmed in Kyoto and Osaka, frenetically switching between the misty mountains of outer Kyoto and the urban screens of Dotonbori to highlight the contrast between nature and technology in the Kansai region.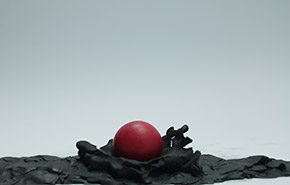 Pay attention or go away
[Alessandro Fara / Italy - edition: 11]
'PAY ATTENTION OR GO AWAY' is a site-specific installation reasoned specifically to disturb the public, demanding the latter its utmost attention, concentration and endurance in order to be enjoyed. It is a work for the public and at the same time against it, it is a challenge to suffer to enjoy the artistic "show", to communicate the profound ...
[read more]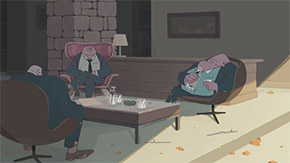 Empty spaces
[Grégoire De Bernouis / France - edition: 11]
An isolated house, in the middle of the desert. Men in suits try to occupy their time. They reinvent a daily past, with nothing around them.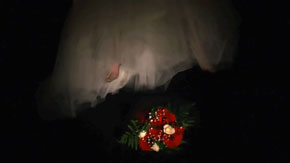 Happy Endings
[Antonello Matarazzo / Italy - edition: 10]
Tre episodi misteriosamente collegati tra loro, tre personaggi in tre diversi ipotetici finali per un film mai girato. Una metafora del cinema tra catarsi pittorica e azione. Three episodes mysteriously linked together, three characters playing in three different hypothetical "endings" for a movie never shooted. A metaphor of the cinema ...
[read more]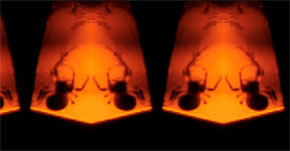 Cusp
[Λrthvr / Germany - edition: 10]
Cusp started as a piece of purely electronic music by René Baptist Huysmans. It is punctuated with points of transition, cusps, that announce each time a different texture, with a different intensity or character. One may be reminded or have associations with one of the fundamental types in catastrophe theory as developed by René Thom and ...
[read more]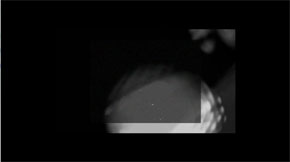 In between
[Theodora Prassa / Greece - edition: 10]
The video with the theme (in between) has to do with the intermediate of ourselves with the other elements of our environment. As intermediate we chose reflections generated between light and ourselves. This results in creating various abstract elements, relationships and forms, transforming games with the space and they create a visual ...
[read more]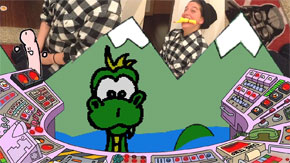 LOL
[Sandra Araújo / Portugal - edition: 10]
LOL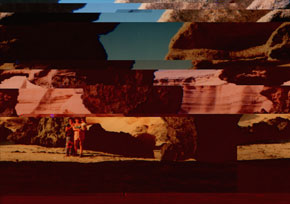 Descomposición Aleatoria
[Karina Rojas Sandoval / Chile - edition: 10]
Family archives around the figure of Lucila. She had Alzheimer's and was the author's grandmother. Corruption of the material as the manifestation of a degenerative disease, set in a visual decomposition process based on the destruction of memory. Dismantled and fragmented memories, unified by the soundtrack.