2017 Summer Salon
The gallery aims to support video art by holding a film night during the 2017 Summer Salon exhibition. The film night will be held between the 18 August and 3 September and will be determined a week before the Private View. We will accept single-channel videos long up to 10 minutes of duration. To apply, please see the Terms & Conditions and fill ...
[read more]
lubomirov-angus-hughes.com
(2017-07-12)
The Body Politic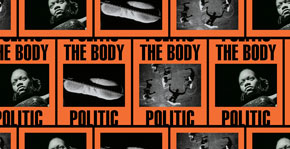 The Body Politic: Video from The Met Collection presents four works created between 1995 and 2016: David Hammons's Phat Free (1995), Arthur Jafa's Love Is the Message, the Message Is Death (2016), Steve McQueen's Five Easy Pieces (1995), and Mika Rottenberg's NoNoseKnows (2015). Alternately provocative, poignant, and absurdist, all of them ...
[read more]
www.metmuseum.org
(2017-07-12)
Vedere con la mente, vedere con il cuore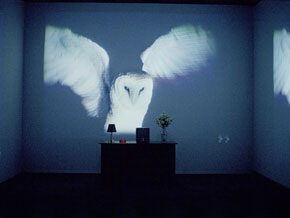 Introducono Francesca Neri, Museo Novecento e Riccardo Lami, Fondazione Palazzo Strozzi Intervengono Valentina Valentini e Anna Mazzanti Nell'ambito della mostra Bill Viola. Rinascimento elettronico in corso fino al 23 luglio a Palazzo Strozzi, il Museo Novecento ospita una conferenza di Valentina Valentini dedicata al maestro della ...
[read more]
www.museonovecento.it
(2017-07-12)
La videoarte di Fabrizio Plessi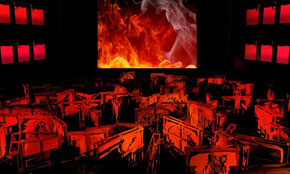 Dal 26 luglio al 6 agosto 2017, lo storico teatro diventa spazio artistico per una performance di uno dei padri fondatori della video arte Da sempre, gli elementi primordiali dell'acqua e del fuoco sono al centro della ricerca artistica di Fabrizio Plessi che, anche in questa "performance veneziana, si esprime attraverso ciò che caratterizza ...
[read more]
www.teatrolafenice.it
(2017-07-12)
Slashback Video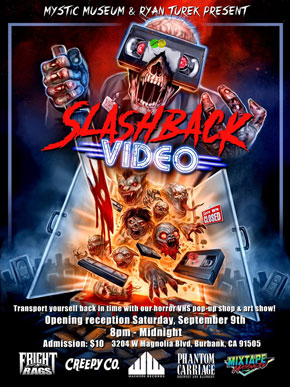 It was announced Monday that a new art installation in Los Angeles called Slashback Video will allow attendees to enjoy the experience of going to a mom and pop video store in the '80s that rents nothing but vintage horror movie titles. Slashback Video will be housed at Bearded Lady's Mystic Museum in Burbank and is a collaboration between ...
[read more]
squareup.com
(2017-07-12)
Videaortevirale

Videaortevirale collettivo di video artisti e filmaker fiorentini esporrà Giovedì 13 Luglio 2017 alle 21.00 presso la STUDIO 38 Contemporary Art Gallery di Pistoia. In galleria sarà visibile una selezione di opere video realizzate nel corso del 2016 e 2017 che si integreraranno con la splendida corte del palazzo, unendo suoni e suggestioni ...
[read more]
(2017-07-12)
What's in Your Head?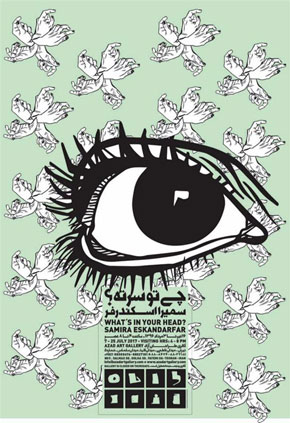 'What's in Your Head?' is the name of a solo exhibit by Iranian painter, video artist, filmmaker and photographer Samira Eskandarfar which is currently underway at Azad Art Gallery in Tehran. "Most of the time I know what's in my head. I look at them, sort them out and organize them. But sometimes I don't know what's going on in my head or what ...
[read more]
azadart.gallery
(2017-07-08)
Interview with Elena Shtromberg
by Tulsa Kinney Elena Shtromberg is Associate Professor of Art History at the University of Utah. She is co-curator (with Glenn Phillips, curator and head of modern and contemporary collections at the Getty Research Institute) for the PST LA/LA exhibition of "Video Art In Latin America" on view September 17 at LAXART in Hollywood. What led to ...
[read more]
artillerymag.com
(2017-07-08)
Between reality and illusion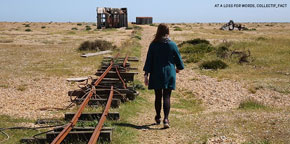 Videoabrasil and Swiss Art's Council Pro Helvetia present a selection of contemporary swiss videos, curated by Bruno Z'Graggen. The program inaugurates the series of events Transatlantic Relations: public moments from the curator Bruno Z'Graggen's reasearch in the Videobrasil collection. Galeria Vermalho, Rua Minas Gerais, 350 São Paulo Brasil
(2017-07-07)
Pairs: Amy Dickson / Jamie Jenkinson​​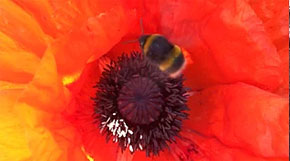 Amy Dickson and Jamie Jenkinson have both made substantial series of video works with mobile phones, usually with single takes that suggest an intuitive and spontaneous approach to shooting - a mode which they consider intrinsic to their medium. They resist reshooting and post-production. Hence their work foregrounds and promotes the act of ...
[read more]
www.contactscreenings.co.uk
(2017-07-07)
100 years of Japanese animation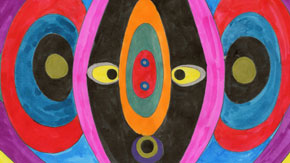 One great film per decade Enter a world beyond anime as we celebrate the centenary of animation in Japan by exploring some less familiar corners of this rich history. Animation is one of Japan's most significant cultural exports. The ideas and aesthetics of touchstone titles like Akira (1988) and Ghost in the Shell (1995) have long been ...
[read more]
www.bfi.org.uk
(2017-07-07)
Controversial over 'suicide' video artwork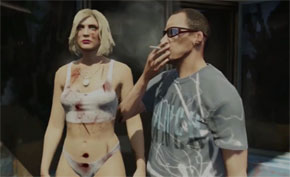 A controversial artwork on display in Fremantle has come under fire from crisis helpline Lifeline over claims it does not comply with guidelines for the acceptable portrayal of suicide. The video montage, titled 99 Problems [WASTED] by Victorian artist Georgie Roxby Smith, depicts a female character in a graphic video game repeatedly taking her ...
[read more]
(2017-07-07)