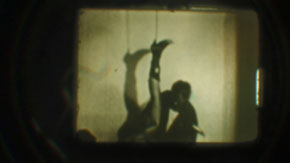 Don Fayel Hadrien
[France - edition: 10]
Born in 1980 in the north of France, Hadrien don Fayel got his degree at the institut Saint-Lusc Tournai (Belgium) after 8 years of studying photography and plastic arts. He also studied art anthropology at Mons and film directing in CLCF, Paris. His first experimental short films got him selected in around thirty international festivals such as ...
[read more]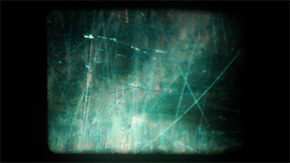 Ricardo Vieira Lisboa
[Portugal - edition: 11]
Ricardo Vieira Lisboa (Lisbon, 1991) holds an undergraduate and master's degree in Applied Mathematics and Computer Science, and a master's degree in Cinema - Directing and Dramaturgy. He works as a film programmer for IndieLisboa and occasionally as a curator for the Calouste Gulbenkian Foundation. He is a film critic for À Pala de Walsh, a ...
[read more]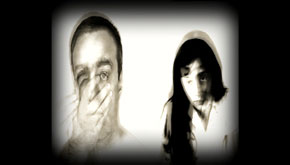 Tahir Ün
[Turkey - edition: 10]
Tahir Un was born in Turkey. He holds a BA degree from Language and History-Geography Faculty of Ankara University, where he studied History of European Arts. He gives lectures in photography in the Communication Faculty of Yasar University, Turkey. Tahir Un is currently active in photography, new media arts and videoart. Also he is ...
[read more]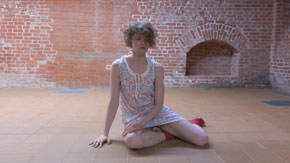 Vik Laschenov
[Russian Federation - edition: 10]
He is the choreographer, performer, screenwriter. He lives and works in Moscow. He has graduated the A. Rodchenko Moscow Art School, video art department and the Moscow New Cinema School, scriptwriting & editing departments. He has participated in solo and group exhibitions in Russia, Estonia, Germany. He works with contemporary dance, ...
[read more]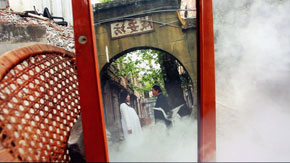 Tan Tan
[China - edition: 10]
Tan Tan is a filmmaker and visual, performance artist. Currently lives and works in Belgium and China. Her oeuvre so far includes experimental film/video art, as well as intermedia arts that combine performance, music and sound art, image, installation, etc. Reality and fiction, creation of ritual and time-space transformation are the core ...
[read more]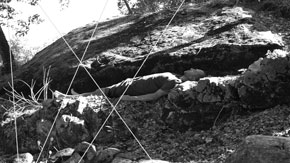 Eduardo Herrera
[Argentina - edition: 10]
Fine Art Accademy of Rome– Sculpture Visual Art institute Antonio Berni (Buenos Aires) Istituto G.Ballardini Ceramics institute– Faenza Condorhuasi Institute's holistic ceramics and shamanic course– Buenos Aires 2011 57° Mostra Premio Faenza – MIC – Faenza 2014 Festarte Videoart Festival – Home Theatre 2015 Storie! il Resto ...
[read more]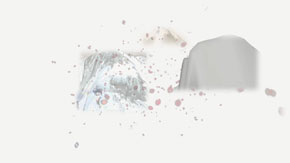 Christin Bolewski
[Germany - edition: 10]
Christin Bolewski is a digital media artist and filmmaker from Germany. She studied at Academy of Media Arts Cologne, Germany. She exhibits regularly at international media art and film festivals and has taught media art, film and design practice and theory in Universities in Europe and America.
Jasna Ruljancic
[France - edition: 10]
Jasna Ruljancic Actress and video maker. Currently attending a PHD in Aesthetics of Arts. Her work as video maker start in 2008 when she creates several short films and videos. Her focus is on the image as an hypnotic phenomenon and on the modulation of figures by the editing and camera movement devices. Jasna Ruljancic has been selected for ...
[read more]
Jingyuan Wang
[United States - edition: 10]
Born in China, Jingyuan Wang is studying Visual Art in Oberlin College, OH. In the summer of 2016, he produces a feature film called Summer Fever. His film career starts in the summer of 2014, he and some friends of him established the film team called Newood. They made a short film named Serendipity and he worked as the Assistant Director of the ...
[read more]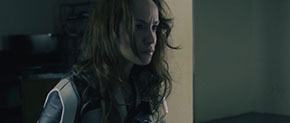 Caio Cortonesi
[Brazil - edition: 11]
The grandson of a movie theater proprietor from the Golden Age, Brazilian filmmaker Caio Cortonesi developed a profound passion for cinema throughout his life. A graduated designer, he became widely known as a music producer, being one of the top Brazilian professionals in the rock field. He spends his time between his recording studio, where he ...
[read more]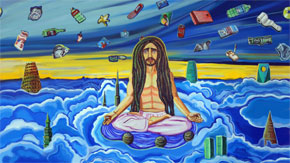 Olga Guse
[Germany - edition: 10]
Born 1981 in the city of Saratov, Russia Study 1996 - 2000 State Regional Art School in Saratov, Russia 2001 - 2003 studies at the University of Saratov, Russia Field of study: Art History Since 2003 lives and works in Germany, Dresden Since 2017 at IAA International Association of Art as a holder of IAA international Identity Card ...
[read more]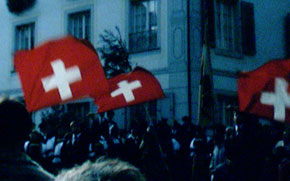 Odermatt Thaïs
[Germany/Switzerland - edition: 10]
Born in Stans (Switzerland). Lucerne University of Applied Sciences and Arts (HSLU), Design and Art, department video. Since 2009 she works as a film maker and video artist in Lucerne (Switzerland). Among others she realized contract works for the Art Museum Lucerne and the Lucerne University. Since 2014 Masterstudies Filmuniversität Bebelsberg ...
[read more]