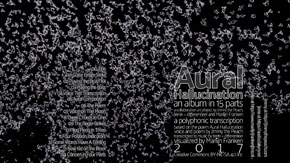 ferrie = differentieel
[Netherlands - edition: 10]
ferrie = differentieel Artificial Intelligence computer musician - autodidact - composer - arranger - sound designer (sound designer) - Photographer ferrie = differentieel is a pseudonym of Ferrie (1947, Amsterdam) differentieel means "switching mechanism" but also means "variation" the greater the variation, the more the brain is ...
[read more]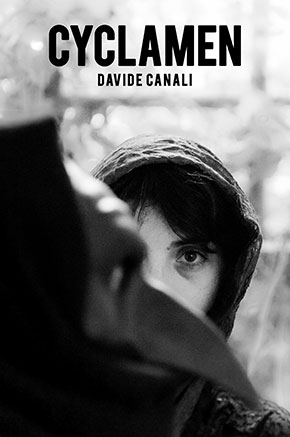 Davide Canali
[Italy - edition: 11]
BIOGRAPHY Davide Canali was born in Anagni in 1981. His predisposition for art studies led him to attend the Academy of Fine Arts in Frosinone, where he graduated in 2004 with a thesis on Theory and the mass-media approach in relation to the art world. Although his main interest is directed towards photography and video, he studied sculpture ...
[read more]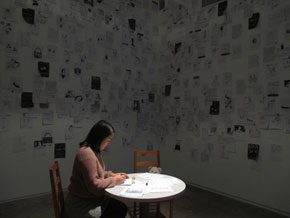 Yukimi Otagiri
[United States - edition: 10]
I grew up in Japan which was highly homo-social society during bubble economic boom. As a result, I have a fear to be a mature woman because I didn't want to be sacrificed my life to nurture family members. Therefore, I had a fantasy that I wanted to stay being a child who does not suffer my life by the gender role that contributes the ...
[read more]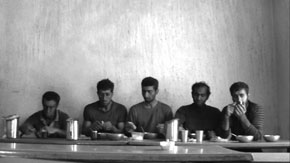 Mehrdad Afsari
[Iran - edition: 10]
Mehrdad Afsari is a photographer, documentary director and video artist. He was born in 1977 in Khoy. He got a B.A. in photography from Art University of Tehran 2000 and M.F.A in photography from Art University of Tehran in 2006. He has been teaching at Tehran Art University for 14 years. He is an honorary member of Iranian Visual Artists ...
[read more]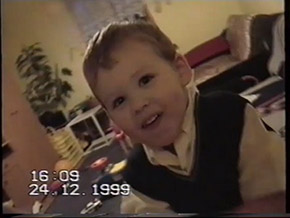 Hugo Ljungbäck
[Sweden - edition: 11]
Hugo Ljungbäck is a Swedish video artist, film curator, and media scholar. His videos have screened internationally at such venues as the London Experimental Film Festival, Montreal Underground Film Festival, and Beijing International Short Film Festival, and regularly explore queer subjectivities, oversexed bodies, sexual abuse, and coercion. ...
[read more]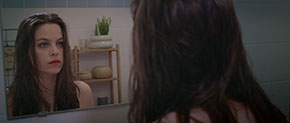 Adriaan Hogervorst - de Jong
[Netherlands - edition: 11]
With Subliminar films, Adriaan Hogervorst – de Jong quickly developed an artistic style that's all his own. After being involved in several projects as director, writer, editor and DP, he decided at Fest Film Festival that it was time to start making Life is Long. The idea for this film came years prior, and now here it is as Adriaans ...
[read more]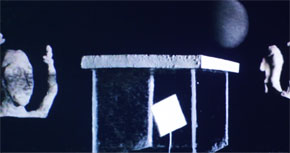 Carl Knickerbocker
[United States - edition: 10]
Self taught Suburban Primitive artist from Middle Florida. Began making art in 1984. Making video since 2009. My work is mostly a one person operation. Practically no budget.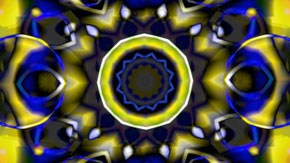 Mike Celona
[United States - edition: 10]
Mike Celona is a Media Artist and VJ from Rochester, NY whose work has been shown around the world at festival, museum and gallery exhibitions over the past 15 years. In addition to exploring the unique textural and technical properties of the video medium itself through synthesis and live manipulation, he is also keen on remixing found footage ...
[read more]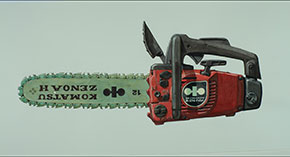 Alain Biet
[France - edition: 11]
Alain Biet graduated from the Orleans Beaux-Arts in 1982. A protean artist, he explores sculpture, photography, drawing, video, music, performance and more. Lecturer at Orleans Beaux-Arts from 1985 to 1990, he has since been teaching at Blois Beaux-Arts. He is a member of various collectives, including Oulan Bator in Orleans, works with La ...
[read more]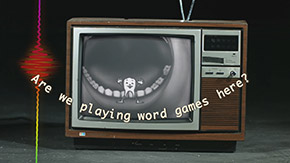 Shashwati Talukdar
[Taiwan - edition: 11]
Director Shashwati Talukdar grew up in India where her engagement with theatre and sculpture led to filmmaking, and a Masters degree from Mass Communication Research Center, Jamia Millia Islamia, New Delhi. At Jamia she developed an interest in American Avant-Garde film and eventually got an MFA in Film and Media Arts from Temple University, ...
[read more]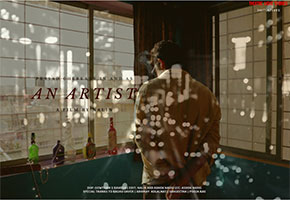 Nalin Kumar
[India - edition: 11]
Myself Nalin Kumar, my 5 years of journey in theatre and films has seen me acted in 12 plays and over 70 shows with different theatre groups in india. Directed 3 plays, Acted as one of the lead in a kannada feature film which Is under post production, acted in one short films and few concept based videos and experimental short films. worked as AD ...
[read more]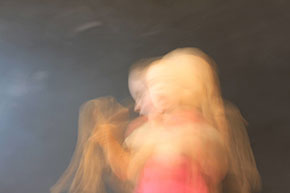 Viviane Riberaigua
[France - edition: 11]
Viviane Riberaigua is an author and director of animated films graduate of Fine Arts of Toulon and visual artist. She alternates these creations between the field of contemporary art, video art and audiovisual. She makes short films of fiction and music videos exploring different artistic and graphic universes.