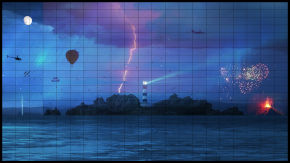 Alican Durbaş
[Turkey - edition: 11]
Alican Durbaş was born in Istanbul, Turkey, in 1986. After graduating from Arts Management at Yeditepe University in Istanbul, he received his MA degree in Arts Management at the same department. Durbaş predominantly works on film and video. He made short films, which were screened in various international film festivals. He participated in ...
[read more]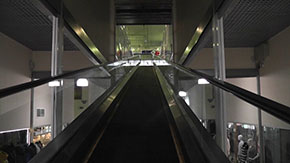 Alina Vasilchenko
[Russian Federation - edition: 11]
Alina Vasilchenko is an artist based in Moscow. She studied filmmaking at Mosfilm studio, the oldest film studio in Russia, and has been working as an artist since 2012. Her videos has been shown at numerous video art and experimental films festivals around the world.

Brunilda Castejon
[Spain - edition: 11]
Captivity 2014 zu Besuch 2014 a short love story 2015 limited to a rectangle 2016 la puerta 2016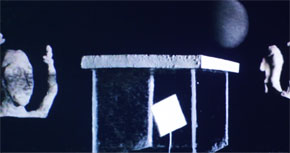 Carl Knickerbocker
[United States - edition: 10]
Self taught Suburban Primitive artist from Middle Florida. Began making art in 1984. Making video since 2009. My work is mostly a one person operation. Practically no budget.
Hermann Leitner
[Austria - edition: 10]
Hermann works at the Austrian Birth Statistics Office. He is also a radio moderator at FREIRAD, a former pirate station in Innsbruck, where he host a film review show. He begun to make shorts in 2014 during the Kino Dramawas KinoKabaret, a filmmaking workshop. Films: KINSKI SCREW (2015) LIGHTNING CHESS (2016)
Anka Schmid
[Germany - edition: 10]
Anka Schmid is crossing borders between cinema and art. Make several films and television and Artvideos and art installations. He has won several prizes and awards and collective and individual samples. His films have been shown at international festivals such as Locarno, Nyon, Berlin, San Francisco, Chicago or Sundance.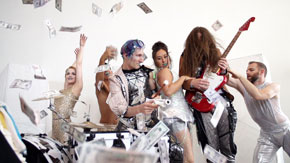 John Sanborn
[United States - edition: 10]
John Sanborn is an award-winning, world-renowned media artist whose body of work reaches from the technological stone age of the 1970's to the digital high-tech bleeding edge of today. His media work has manifested itself as television, media installations, games, Internet experiences and plain old video art. John Sanborn was granted an ...
[read more]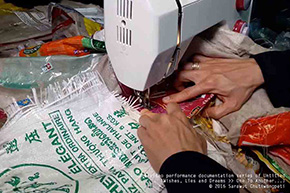 Sarawut Chutiwongpeti
[Thailand - edition: 11]
Sarawut Chutiwongpeti is an artist who lives and works in various places around the world. His film works and installations are highly personal; a means to make connections between his native country, Thailand, and its culture, and the living aesthetics of a neo-nomadic artist. He has had solo exhibition at the Graz Kunstverein, London Art ...
[read more]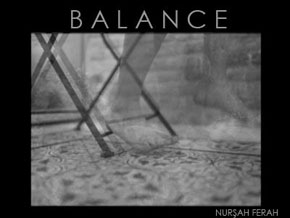 Nurşah Ferah
[Turkey - edition: 10]
Born on March 15 1993 in Istanbul, Nursah Ferah spent her childhood in various cities including Ankara and Mersin. Starting her academic education with the department of Graphic Design in Ankara Gazi University in 2011, Ferah switched to the department of Radio, Television and Cinema in Yeditepe University in 2012, from where she graduated on ...
[read more]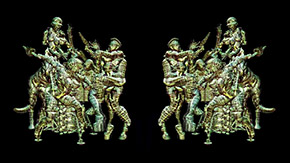 Christian Zanotto
[Netherlands - edition: 11]
Christian Zanotto was born in Marostica (Vicenza), in 1972; after the studies at the Venice Fine Arts Academy he moved his studio to Amsterdam; he currently lives and works between the Netherlands and Italy. His artworks are characterized by a strong aesthetic and scenic impact and investigate the nature and the mystery of the existence and the ...
[read more]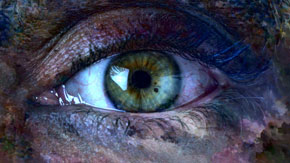 Samuel Bester
[France - edition: 10]
A Franco-German born in Geneva, Samuel Bester was studying in the school of Decorative Arts of Strasbourg in 1992 when he became aware, with the complicity of Jean-François Guiton, of the importance that video will take in his life and in his artistic research. Meetings with Sarkis, Robert Cahen, Jochen Gerz and Harun Farocki nourished his ...
[read more]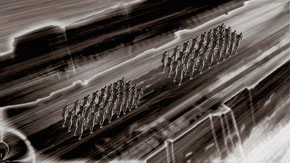 Dean Winkler
[United States - edition: 10]
Co-Director Dean Winkler is a film/television engineer and video artist. An early user of analog video synthesizers, he's built video editing hardware, post production facilities and immersive environments. He's also collaborated on numerous video art projects including: "Tempest" (1980) with Vibeke Sorensen and Tom DeWitt, "Act III" (1983) with ...
[read more]