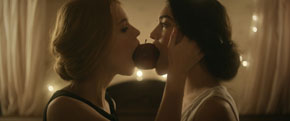 Victor Claramunt San Millán
[Spain - edition: 10]
Everything that has been happening to him has approached the cinema. His life, like his shorts and commercials, is a well-armed, creative and original story. Víctor Claramunt born in Spain. He grew up with Indiana Jones,Star Wars, The Goonies and Gremlins but especially under the influence of Steven Spielberg. At age 12 his life changed when he ...
[read more]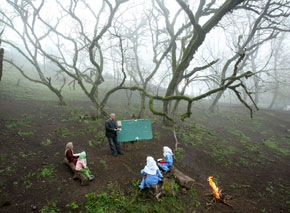 Reza Golchin
[Iran - edition: 10]
Freelance photographer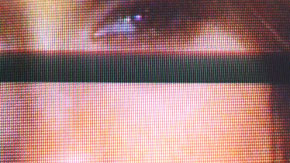 Anna Beata Baranska, Michal Baranski
[Poland - edition: 10]
Anna Beata Baranska was born on November 28th in 1981 in Ilza (Poland). From 2001 to 2006 she studied Painting in the Faculty of Art Maria Curie-Sklodowska University in Lublin. She graduated under professor Jacek Wojciechowski and her diploma was awarded the Dean prize. Since 2006 she has worked in her mother school, firstly as a graduate ...
[read more]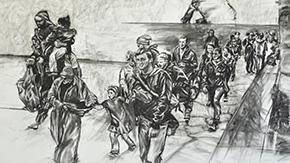 Evelyn Kreinecker
[Austria - edition: 11]
Evelyn Kreinecker Regisseur, producer, artwork Born 1971 in Grieskirchen, Austria Lives and works as a freelance artist in Prambachkirchen, Austria Her work ? which includes painting, drawing, prints and animated film ? reflect the coherences of human existence, exploring the space between public and privacy. films: Flucht , 2:38min, 2015 ...
[read more]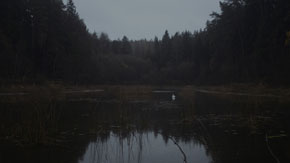 Martynas Kundrotas
[Lithuania - edition: 10]
Martynas Kundrotas is a filmmaker and photographer based in Lithuania. From an early age he got interested in the urban landscape and made numerous photography series in the streets of different cities. After he graduated in Audiovisual Arts his interest has shifted to the moving image and the natural landscape. He started creating non narrative ...
[read more]
Jack Williams
[United Kingdom - edition: 10]
Jack Williams is cross-disciplinary artist specialising in the fields of video art and documentary. He often works between project-based work and stand alone videos. His other artistic and academic interests include: screen culture, urban screens, sound and the moving image, megacities, video poetry and documentary form. He graduated from ...
[read more]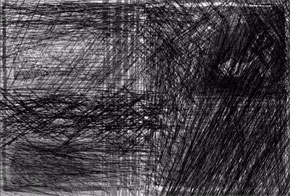 Ruta Bauzyte - Jarosz
[Lithuania - edition: 10]
I was born in Vilnius, Lithuania, Northern Europe in 1980. In 2002 graduated from Vilnius Academy of Arts. Since 2008 under pseudonym Painter Coded, currently along with my real name as Painter Coded (Ruta Bauzyte-Jarosz). Juried international group museum and gallery exhibitions in US, Italy, UK, Portugal, The Netherlands, Lithuania. I work ...
[read more]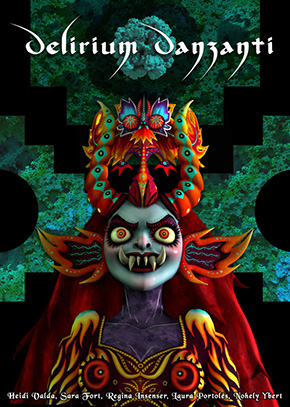 Heidi Valda, Sara Fort, Regina Insenser, Laura portolés, Nohely Ybert
[Spain - edition: 11]
It is an original idea of Heidi Valda Lanza, created as an animated short film together with Sara Fort, Regina Insenser, Laura Portolés and Nohely Ybert, in full collaboration as an artist women team in the Master of Animation of Pompeu Fabra University (Barcelona).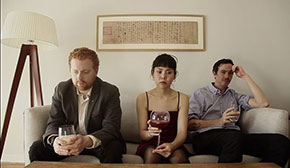 Hong Yane Wang and Hua Wang
[United Kingdom - edition: 11]
Hong Yane Wang and Hua Wang are two Chinese artists and filmmakers based in London and Shanghai. They create socially concerned video art from a cross-cultural perspective drawing from their experience living and working in China and the UK.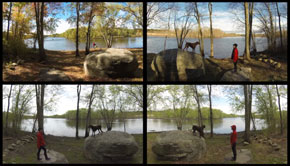 Madeleine Altmann
[United States - edition: 10]
Starting off in photography and film, Altmann moved on to television, interactive telecommunications and video art. Born and raised in Brazil and England, she moved to the USA to attend Hampshire College for undergraduate studies in film and video. Altmann went on to receive a Masters of Fine Arts Degree from The San Francisco Art Institute and a ...
[read more]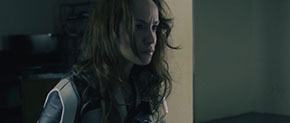 Caio Cortonesi
[Brazil - edition: 11]
The grandson of a movie theater proprietor from the Golden Age, Brazilian filmmaker Caio Cortonesi developed a profound passion for cinema throughout his life. A graduated designer, he became widely known as a music producer, being one of the top Brazilian professionals in the rock field. He spends his time between his recording studio, where he ...
[read more]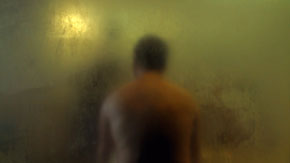 Sofia Pancucci-McQueen & Anouska Samms
[United Kingdom - edition: 10]
Anouska Samms and Sofia Pancucci-McQueen first started working together while studying Film Production at the University of Westminster in London. Since graduating in 2014 they have continued to collaborate, producing work that explores the transcultural nature of contemporary society. Focusing specifically on British culture, they are interested ...
[read more]