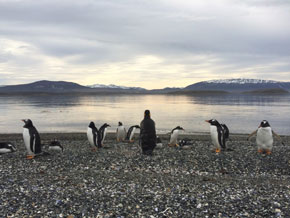 Alp Aslan
[Turkey - edition: 10]
Alp Aslan was born in Ankara in 1973. He completed his studies in Ankara. He took courses of Art History, Sculpture and Film Analysis. He improved his skills, particulary about film production and montage and video art at Middle East Technical University, Audiovisual Research Centre (GISAM). His movies were screened at several international ...
[read more]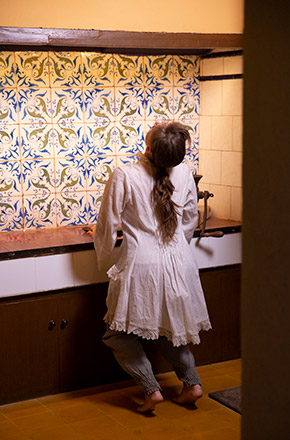 Marta Arjona Blasco
[Spain - edition: 11]
Marta Arjona graduated in Audiovisual Communication in Universitat Rovira i Virgili in 2014, where later she continued her studies in Journalism and in 2016 obtained the MA in Strategic Communication in risk society. Nowadays she is starting her PHD about how to create new publics for dance through screendance. Since she was a child, has recieved ...
[read more]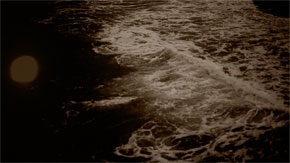 Lingyun Zheng
[China - edition: 10]
Lingyun Zheng is a filmmaker born and raised in China. With years of hands-on experience, she is determined to explore the new meaning of Chinese culture in global cultural environment. Her works are inspired by her intercultural experience in China and the US, combining authentic life, fantastical elements and political critique. She's ...
[read more]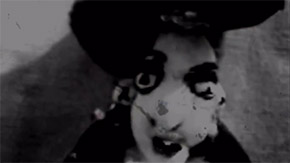 Luciano Irrthum
[Brazil - edition: 11]
experimental video using ze dolls arming, about hypocrisy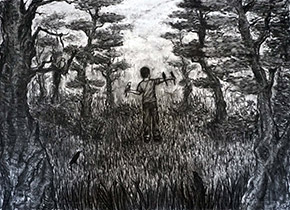 Leo Crane
[United Kingdom - edition: 11]
Leo is co-Founder of Figuration, a studio for visual stories in London. He draws, paints, animates, and leads creative events and masterclasses. He graduated from Bournemouth University with an MA (Distinction) in 3D Computer Animation and an award-winning film for the London Library. He regularly collaborates with cultural and community ...
[read more]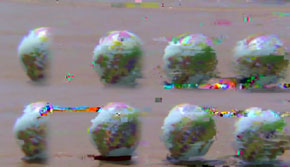 Fernando CLEMENTE
[Spain - edition: 10]
My artistic career began in the School of Art of Zaragoza (Spain), after Humanities had studied in the University. Later continued in Paris with an Audiovisuals. To my return to Zaragoza I guarantee my work in the field of the Videoart. After several years in Madrid, generating audiovisuals and exhibitions, nowadays I live and am worked at ...
[read more]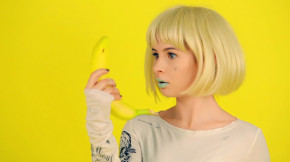 Anna Tsukanova-Kott
[Russia - edition: 11]
written and directed by Anna Tsukanova-Kott produced by Anton Kalinkin, Anna Tsukanova-Kott DoPs Mitya Gorevoy, Timotey Mockus music by Appolo Music sound by Anna Tsukanova-Kott editor Anna Tsukanova-Kott production designers Vlad Ogay, Yuliya Rubens cast: Anna Tsukanova-Kott, Milosh Bikovich, Tasha Alakoz, Aglaya ...
[read more]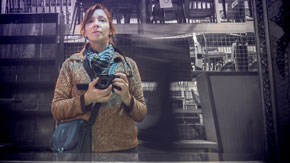 Marìa Papi
[Argentina - edition: 10]
Marìa Papi is an Argentinian artist, who lives in Buenos Aires, and works as an author, creative, film director and performer. Is an interdisciplinary artist trained at the National University of Arts (UNA). Award Winning 'BEST FEMALE DIRECTION' at Festival Internacional Buenos Aires Non Stop 2016. Marìa has created multiple independent ...
[read more]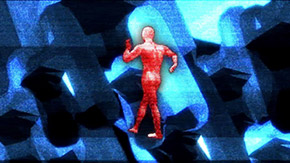 Jean-Francois Réveillard
[Switzerland - edition: 11]
Cross media picture maker, postcontemporary artist using video, 3Dprinting, robotics, and classical fine art most of the time inside installation with strong statments about political, philosophical and science aspect of modern life.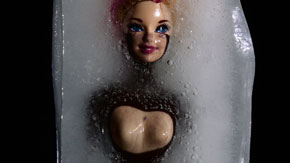 Francesca Fini
[Italy - edition: 10]
Francesca Fini is an interdisciplinary artist mainly focused on new media, experimental cinema and performance art. She lives and works in Rome. The focus of her work is always the body and its own narrative power, but inserted in a sort of exuberant "multimedia pot" where live videoart pieces are mixed with generative audio, lo-fi technologies ...
[read more]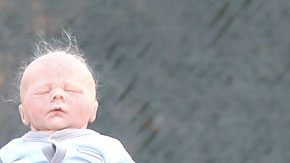 Julio Orta
[Mexico - edition: 10]
Julio Orta was born in Monterrey, México in 1986, Currently living in Los Angeles, where he got his MFA at California Institute of the Arts, Valencia, California (2016). Using a wide variety of media in his art, it's conceptual: about everyday life woven together with the absurd and the playful. The environment is often a starting point for ...
[read more]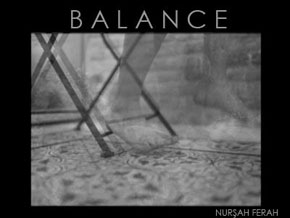 Nurşah Ferah
[Turkey - edition: 10]
Born on March 15 1993 in Istanbul, Nursah Ferah spent her childhood in various cities including Ankara and Mersin. Starting her academic education with the department of Graphic Design in Ankara Gazi University in 2011, Ferah switched to the department of Radio, Television and Cinema in Yeditepe University in 2012, from where she graduated on ...
[read more]