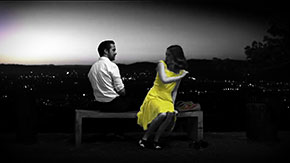 Alejandro thornton
[Argentina - edition: 11]
Bachelor, professor and researcher at the Department of Visual Arts at the National University of Arts (U.N.A.). Lives and works in Buenos Aires. Residences: 2015 - Kosmos Kulltur Foundation (Berlin-Lucerna, Switzerland ). 2014 - Kansas City Artist Residency at KCAC (Kansas City, USA). 2013 - Artist in Residency International Program, Ace ...
[read more]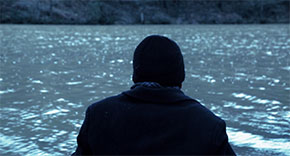 Müntekim Gerginok
[Turkey - edition: 11]
He was born in Turkey, 1993. He is a cinema student in Istanbul.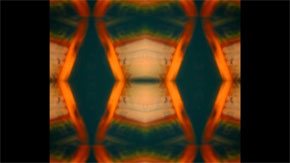 Flavio Fassio
[Italy - edition: 10]
Am a painter - inventor -blogger and much more. I developed a personal project around the idea of rendering the physical object that you know as "framework" or "Quadro" immaterial. Now I can replicate through new media my personal study of a new concept of "framework" or "Quadro" to change the perspective of observation. This Video that I upload ...
[read more]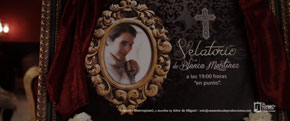 Aitor de Miguel
[Spain - edition: 10]
Aitor de Miguel, director, writer and producer of Velatorio(Barroco) (original Spanish, Funeral Wake (Baroque) in English), his sixth short film as director and producer, after a long career as a short filmmaker, with numerous selections, both national and international. Aitor started his career directing, writing and producing "Acaso Yo", a ...
[read more]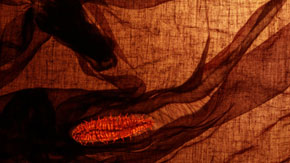 Ying-Fang Shen
[United States - edition: 10]
As a Taiwanese independent filmmaker with advanced training in ink painting and digital art, Ying-Fang Shen's work reflects experiments in painting, illustration, digital filmmaking and animation that are heavily influenced by the handmade aesthetics of traditional East Asian art and Taoist philosophy. Shen practices digital art with the ...
[read more]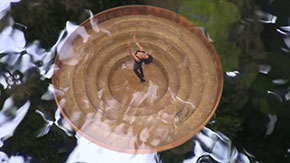 Lisi Prada and Carmen Isasi
[Spain - edition: 11]
LISI PRADA. León (Spain). A visual artist, based in Madrid. She showed for the first time publicly in 2009 one of his video creations that received a special mention at the Spanish Academy of Arts and Cinematographic Sciences, an honor continued by other awards in genres like Videoart [MADATAC. MNCARS, 2011], Abstract Art in Motion [Punto y ...
[read more]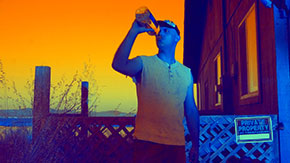 Marco Fontichiari
[Italy - edition: 11]
Marco B Fontichiari (Deer Park, USA, 1992. Lives in Bologna) He works mainly with video and performance pieces questioning the relationship between human limits and absolute concepts. Fontichiari has presented his work in several galleries and exhibition spaces such as: NESXT (Tornio), P420 (Bologna), Anonima Kunsthalle (Varese), Gallerie ...
[read more]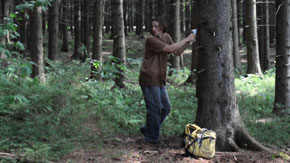 Diego Bonilla
[United States - edition: 10]
Diego Bonilla has used computers for creative purposes since he was very young. Initially, he used his computer knowledge to manage and edit a literary magazine in Mexico City. In these early years, Diego focused on writing short stories and poetry, which were published in several magazines in Mexico (including Playboy). Diego's creativity ...
[read more]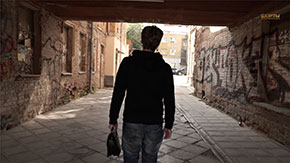 Maxim Ustyuzhaninov
[Russian Federation - edition: 11]
Beginner director. I was born and live in the city of Yekaterinburg, Russian Federation. Interests: music (especially folk, ethnic music), chess; architecture, and, of course, cinematography. Filmography: 2012 - "Hero" (directed by Vladimir Laptev) - assistant director, actor; 2013 - "Midnight of Saint Roch" - director, screenwriter, ...
[read more]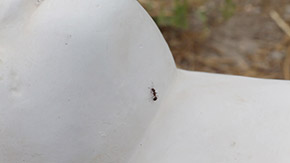 Elisabeth Molin
[Denmark - edition: 11]
Elisabeth Molin (born 1985, DK) studied at Chelsea College of Arts and Royal College of Art in London. She has exhibited work at Tenderpixel, London, SixtyEight Art Institute, Copenhagen; Danish Cultural Institute, Edinburgh; MAW, New York; and, among others. Molin has shown her videos at 32nd Images Film Festival, Toronto, 31st Stuttgarter ...
[read more]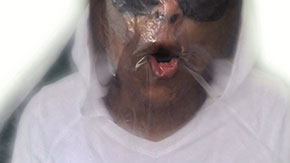 Sylvia Toy St. Louis
[United States - edition: 11]
I am a middle-class, African-American housewife who greenscreens movies in my livingroom. I have screened internationally in visual arts venues since 2008 and on the film festival circuit since 2014. I am pleased to have received some special recognition: Best Fx Design, FICOCC #13; Nominee, Best Editing, Austin Arthouse Film Festival; Grand Jury ...
[read more]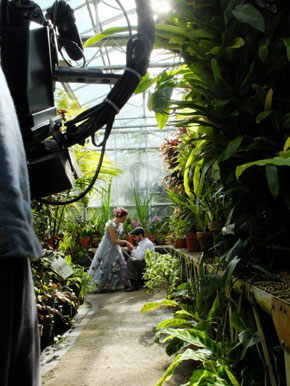 Christopher Lewis-Smith
[United Kingdom - edition: 10]
I am a creative/academic based at Bath Spa University in the UK. My creative work embraces writing, film-making, choreography, and photography, and my current research concerns relationships between the dancer and the camera. I am Course Director for Postgraduate Dance at Bath Spa and teach on both postgraduate and undergraduate courses. The ...
[read more]