Di Bernardo Rietti Toppeta
[Italy - edition: 9]
Francesco Di Bernando was born on 24th August 1975 in Penne, where he lives and works. Degree at Accademia di Belle Arti specialization in Decoration, got in L'Aquila. Alessandro Rietti was born on 16th December 1970 in Penne where he lives and works. Diploma at Mario dei Fiori Art school in Penne, specialization in Metals art and jewelry. ...
[read more]
(2015-04-05)
Aditi Kulkarni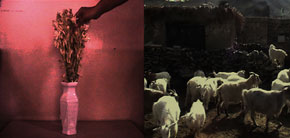 [India - edition: 9]
Born in Mumbai in 1982, Aditi Kulkarni is a multidisciplinary artist, working in wide range of mediums. She has received her BFA from Abhinav Kala Vidyalay, Pune in 2005. Aditi showcased her work at Festival Tous Courts, France, Espacio Enter, TEA Tenerife-Space, VideoAkt, Barcelona, Streaming Festival, Hague, Presented video program Continnum at ...
[read more]
(2015-04-05)
Viviane Rebouças Julião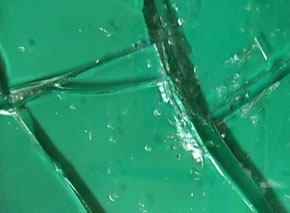 [Brazil - edition: 9]
Bachelor of Fine Arts at the Guignard School (UEMG). She develops her work through painting, sculpture, installation, video art and photography. She participated in several group and solo exhibitions. In 2011, she took part on the catalogue "100 Artists celebrating Contagem Centenary", in 2012/2013 in the XI Bienal do Recôncavo, in Bahia, ...
[read more]
(2015-04-05)
SSMIDD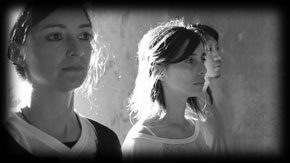 [Germany - edition: 9]
SSMIDD is a "multipurpose artist" running the GEDANKENSCHMIED-PROJECT, a project aiming to document, analyze and reflect the infinite richness of thoughts and their various manifestations in space. com/
(2015-04-05)
Carlos Sedeño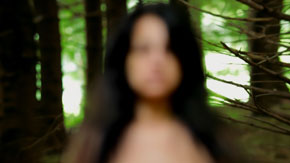 [Spain - edition: 9]
Carlos Sedeño was born in Barcelona in 1978. He is an experimental sound artist and musician, working in the video-arts. He studied Chemical Engineering at the Catalan Polytechnic University. In 2005 he attends a course of photography and he rapidly find a visual poetic language to be part of his music. In 2007 he begins to experiment ...
[read more]
(2015-04-05)
Javier Extremera Rodriguez
[Spain - edition: 9]
Javier Extremera. (Madrid) Spain. 17/02/1994 "At eighteen started college studying Photography at TAI international school. Actualemnte pursuing higher studies at the college ECAM of cinematography." I has worked in various group exhibitions and international festival PHOTOESPAÑA 2014, CEBADA Project, or Work reinterpretation of David ...
[read more]
(2015-04-05)
Unai Alonso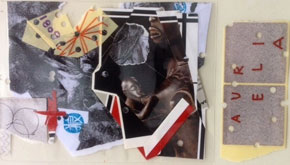 [Spain - edition: 9]
- Born 1976, Bilbao (Spain) - Journalism Graduation 1999 (Bilbao, Spain) - Screenplay on "Dali, a dissident creator (Generalitat de Catalunya, 2004) - Worked as a cameraman, direction assistant, production, script etc. in different audiovisual production companies (Barcelona, 1999-2006) - Former Pressman Eibar SD Spanish Soccer Team (2010) - ...
[read more]
(2015-04-05)
Ahmet Albayrak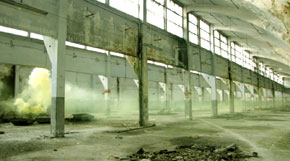 [Turkey - edition: 9]
Ahmet Albayrak born in 1982 graduated from Erciyes University Faculty of Fine Arts Painting Department (2003). He completed his master's degree in 2005 and then in 2008 a PhD at Marmara University Institute of Fine Arts Painting main art branch. Albayrak who lives and works here in Kayseri since 2009 received awards from ongoing activities ...
[read more]
(2015-04-05)
Mauricio Saenz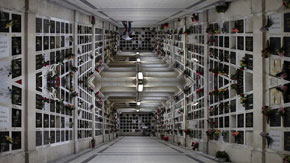 [Mexico - edition: 9]
Mauricio Saenz (Matamoros, Mexico 1977) pursued a BA in Studio Art from the University of Texas and a MA in Artistic Production from the Polytechnic University of Valencia in Spain. In 2011 he received the purchase award from the Yucatan Biennial in the videoart category and has participated in solo and group shows in the United States, Mexico, ...
[read more]
(2015-04-05)
Colectivo los ingrávidos
[Mexico - edition: 9]
Colectivo los ingrávidos emerges from the necessity to dismantle the audiovisual grammar that the aesthetic of the television and cinematic corporatism used effectively to ensure the dissemination of audiovisual ideology through which it achieves social and perceptual control over the population.
(2015-04-05)
Atefe Mahdiani
[Iran - edition: 9]
Atefe mahdiani Was born 1982 in Isfahan,Iran Bachelor degree of Illustration ...................................... I'm blind, I'm speechless, I'm deaf... The camera is my eyes Video is my language I want to hear! ...................................... The presence of as Children's Film Festival's jury member Autumn 1995 The ...
[read more]
(2015-04-05)
Lena Kholkina
[Russian Federation - edition: 9]
Artist based in Moscow, Russia, graduate of the Institute of Contemporary Arts in Moscow and Fotodepartament in St.Petersburg, winner of Rock your dummy 2013 photo book contest and recipient of the Urban Urge Seed Grant 2014. Lena works mainly with photography and video. In her projects she mixes staged and intuitive photography, diaries and ...
[read more]
(2015-04-05)