Sylvia Toy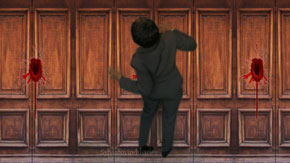 [United States | west - edition: 10]
Sylvia Toy is an actor and video artist/filmmaker. She has exhibited performance art movies internationally since 2008. Since 2013, she has specialized in splitscreen/greenscreen. She creates soundscapes using noise in her immediate environment. She is a classically trained singer and also incorporates vocalization into her soundscapes.
(2016-12-09)
Eloi Biosca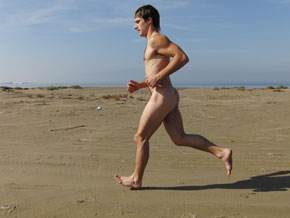 [Spain | west - edition: 10]
I'm a Catalan photographer and filmmaker. My interest in the nude form in video does not only proceed from the values associated with natural living and freedom, which although I hold these values and they are present in my work, do not constitute its principal inspiration. For me, working with the nude form in the video medium satisfies another, ...
[read more]
(2016-12-03)
Zlatko Cosic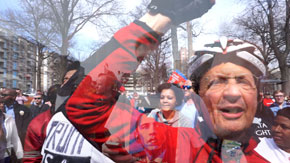 [United States | west - edition: 10]
Zlatko Ćosić is a video artist born in Banja Luka, Yugoslavia. Ćosić's work spans from short films, video, and sound installations to theater projections and live audio-visual performances. The themes of his work often relate to issues of identity, immigration, and the complexity of living in a new environment, concentrating on the necessity ...
[read more]
(2016-11-28)
Roelof Broekman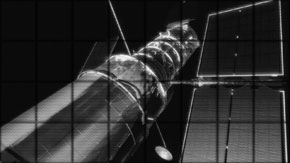 [Netherlands | west - edition: 10]
Roelof Broekman is a writer, composer and video-artist from The Netherlands. He published a book of poetry, two novels, composed music for national tv and his video's were played at numerous festivals around the world.
(2016-11-27)
Timo Zhalnin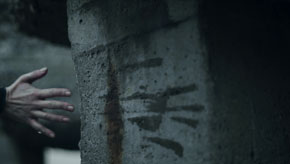 [Russian Federation | east - edition: 10]
Timo Zhalnin was born in 1981 in Novokuznetsk, Russian Syberia. Director, screenwriter, editor. After graduating of Saint-Petersburg State University of Film and Television in 2012 (Direction) he lives in Saint-Petersburg, Russia. In his hometown Timo founded a Youth Plastic Theatre and had been directed it during four years. That is why he ...
[read more]
(2016-11-26)
Fran Orallo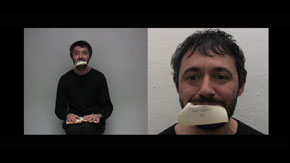 [Spain | west - edition: 10]
I am interested in the identity / alienation duality, inquiring into the various layers that make up the idea of the "I". In my opinion, identity is nothing more than a role, and my work is around a performatized identity. I understand my work as research exercises on a concept, and for the use of self-portrait, sea and video in photography / ...
[read more]
(2016-11-22)
Vladimír Vašíček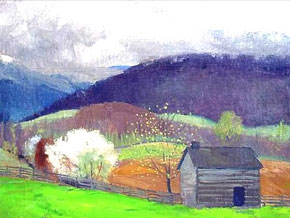 [Czech Republic | west - edition: 10]
Vladimír Vašíček (Jr.), CZ lives in the Czech republic (region Southern Moravia) where he was born in 1949 (former Czechoslovakia). His profesional field is architecture. He is retired already. His videos are dedicated to artwork of his nonliving father mainly (painter Vladimír Vašíček, 1919 - 2003). These videos supply permanent ...
[read more]
(2016-11-18)
Francesca Fini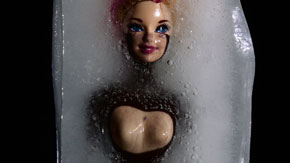 [Italy | west - edition: 10]
Francesca Fini is an interdisciplinary artist mainly focused on new media, experimental cinema and performance art. She lives and works in Rome. The focus of her work is always the body and its own narrative power, but inserted in a sort of exuberant "multimedia pot" where live videoart pieces are mixed with generative audio, lo-fi technologies ...
[read more]
(2016-11-16)
Diane Mikheeva

[Russian Federation | east - edition: 10]
Translator/Slideshow-creator/Copywriter I have been participating in creative workshops in my native town since 2009. Every year we organize a group exhibition in our city cultural center. - have been working as a freelance photographer since 2011. - won the special prize of VII international photo competition "Young people in the XXI ...
[read more]
(2016-11-15)
Michel Pavlou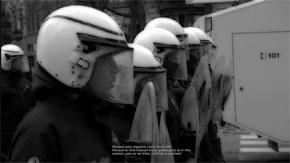 [Norway | west - edition: 10]
Michel Pavlou was born in Greece in 1960, and studied economics at Louis Pasteur University, Strasbourg and Visual Arts at Ecole Nationale des Beaux Arts de Nancy, France. He is a founding member of Atopia, an artist's initiative based in Oslo, dedicated to the research on experimental film & video art. Besides his focus on moving image he has ...
[read more]
(2016-11-13)
Alessio De Marchi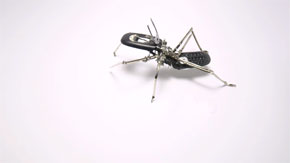 [Italy | west - edition: 10]
Alessio De Marchi grew up playing with materials. In 1999 he discovered his passion for e-waste and began producing some first experimental works. In 2004, after graduating from the State School of Arts in Torino, Italy, he began working as a goldsmith in a master artisan's atelier and got a Master's degree in jewellery engineering at ...
[read more]
(2016-11-11)
Albano Ruela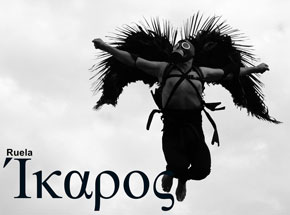 [Portugal | west - edition: 10]
Has several distinctions and awards in photography and video art. Exhibits regularly in painting, sculpture and photography since 1990 to present both on the national scene and internationally. It has regular presence in national and international festivals of experimental cinema and animation in which has also won some awards. Is dedicated ...
[read more]
(2016-11-03)