Chachee Valentine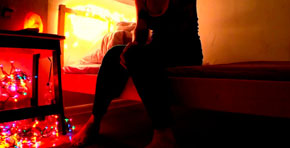 [United States | west - edition: 10]
Chachee Valentine is a new video artist and a poet. Her first film, La Flamme, screened at London International Short Film Festival October 2016 and was awarded Best International Experimental Short Film. La Flamme also screened November 2016 at Paris Independent Film Festival and December 2016 at Chhatrapati Shivaji International Film Festival. ...
[read more]
(2017-03-28)
Sofia Pancucci-McQueen & Anouska Samms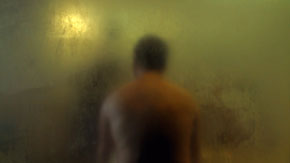 [United Kingdom | west - edition: 10]
Anouska Samms and Sofia Pancucci-McQueen first started working together while studying Film Production at the University of Westminster in London. Since graduating in 2014 they have continued to collaborate, producing work that explores the transcultural nature of contemporary society. Focusing specifically on British culture, they are interested ...
[read more]
(2017-03-27)
Harm Van Den Berg & Pepe Smit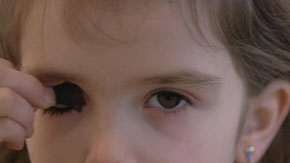 [Netherlands | west - edition: 10]
Harm van den Berg (1970) is an artist who lives and works in Amsterdam The Netherlands. He received his BA from the Gerrit Rietveld Academy in Amsterdam in 1996. As a sound artist he investigated for ten years the boundaries between image and language in different forms of representation like film musical performances installations and CD's. He ...
[read more]
(2017-03-26)
Heidi Hörsturz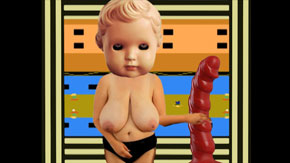 [Netherlands | west - edition: 10]
The mediaartist "Heidi Hörsturz" is working in the fields of audiovisual performance, video and soundart. Her work have been presented at international exhibitions, gallerys and art festivals. Her animations, live shows and installations combining contemporary art and modern trash aesthetics. She published a series of limited soundart vinyls and ...
[read more]
(2017-03-23)
Rxziel Surc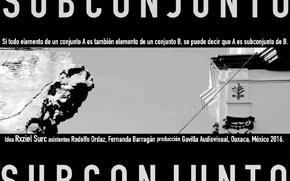 [Mexico | west - edition: 10]
(Oaxaca, México, 1991) Rxziel Surc, egresado de la Carrera en Comunicación Social por la Universidad Autónoma Metropolitana –Unidad Xochimilco. La experimentación como formación y educación diaria.
(2017-03-23)
Wickmann Inés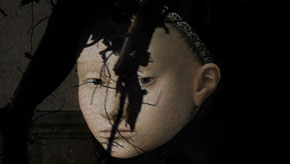 [Colombia | west - edition: 10]
Inés WICKMANN was born in Bogota, Colombia. She graduated from Universidad Javierana with a BA in Interior Design and a BA in Plastic Arts at Universidad Nacional, Bogota. Later on, Inés earned a Master in Visual Arts and New Media at the University of Quebec (UQAM), Canada. While in Colombia, she studied music and created the program « ...
[read more]
(2017-03-22)
Marcos Bonisson and Khalil Charif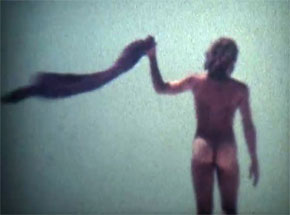 [Brazil | west - edition: 10]
Marcos Bonisson (b. Rio de Janeiro, Brazil), artist, lives and works in Rio de Janeiro. He learned engraving techniques, drawing and photography at the Escola de Artes Visuais do Parque Lage from 1978 to 1981. He has a bachelor degree in Portuguese Literature and a master degree in Contemporary Art Studies by the Federal University of Rio de ...
[read more]
(2017-03-20)
Khalil Charif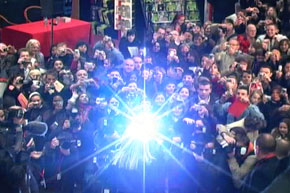 [Brazil | west - edition: 10]
Khalil Charif, Born in Rio de Janeiro, Brazil, 1967. Artist, lives and works in Rio de Janeiro. In late 90's, studied at Parsons School and New York University. Afterwards, he obtained a post-graduate degree in Art History at PUC-Rio (among further studies in Art-Philosophy). Recently he accomplished the Advanced Programs of the Escola de Artes ...
[read more]
(2017-03-20)
Pedro Sena Nunes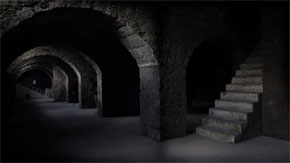 [Portugal | west - edition: 10]
Pedro Sena Nunes was born in Lisbon in 1968. He finished the Cinema course in 1992 at the Superior School of Theater and Cinema. Co-founded the Southern Theater Company. He has made numerous documentaries, fiction and experimental works in film and video and has produced more than 100 television and radio spots. He was awarded several ...
[read more]
(2017-03-20)
Gian Cuz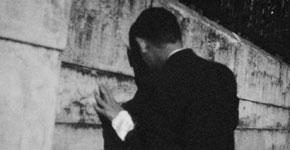 [Philippines | east - edition: 10]
Gian Cruz (b. 1987, Manila, Philippines), an emerging artist whose artistic practice is heavily rooted in photography. His major preoccupation is about tracing identities (most often self-referential) in the digital age with the aid of photography and his work does the inevitable crossing over to the realm of performance initiating his work to a ...
[read more]
(2017-03-20)
Henry Gwiazda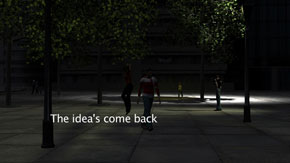 [United States | west - edition: 10]
Henry Gwiazda is a new media artist/composer whose artistic trajectory has taken him from sampling, sound effects, and immersive technologies to his current work with new media. This new work is a comprehensive artistic approach that has resulted in work that is multimedia in nature and focused on movement. Gwiazda's works are regularly screened ...
[read more]
(2017-03-20)
Flavio Carvalho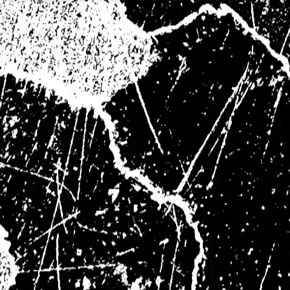 [Brazil | west - edition: 10]
New media artist living and working in Curitiba, Brazil. Flávio Carvalho has a degree in advertising and works with editorial design. He studied specialization in Interdisciplinary Arts and Arts Education at "Universidade Estadual do Paraná" UNESPAR in 2012. Since then, he has collectively exhibited in Berlin, Paris, New York, Madrid, ...
[read more]
(2017-03-19)