Johannes Horak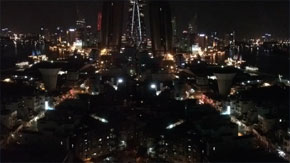 [Germany | west - edition: 10]
[No data]
(2017-01-17)
Emanuele Dainotti & Alessandro G. Capuzzi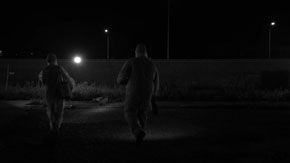 [Italy | west - edition: 10]
Biography Alessandro G Capuzzi (Milan, 1986) and Emanuele Dainotti (Milan, 1987) are two Italian filmmakers. In 2009 they start Sette Secondi Circa, a company that works on art, ranging from cinema to photography, from visual arts to music and it's also a video/photography production studio. Saziando l'uomo has been their first, completely ...
[read more]
(2017-01-17)
Ajavon Pierre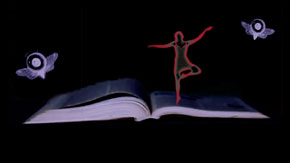 [France | west - edition: 10]
Pierre Ajavon was born in Paris in May 66, he is multi-instrumentalist, composer / arranger and sound engineer. Video artist // Experimental shorts & video-sound-digital art creations. Lives and works in Paris. After Sociological studies focused on psychedelic culture (Thesis: 'Influence of the psychedelic movement in contemporary culture'), ...
[read more]
(2017-01-16)
Sikarnt Skoolisariyaporn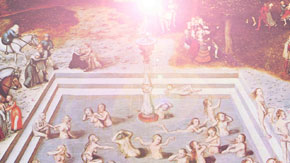 [Thailand | east - edition: 10]
Sikarnt makes art in the state of weightlessness; calculates occult mathematic; practices spinning and falling (level 2.6)
(2017-01-15)
Nenad Nedeljkov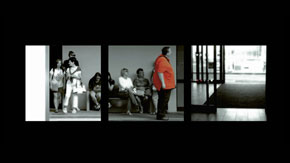 [Serbia and Montenegro | west - edition: 10]
Born in 1971. in Zrenjanin /Vojvodina, Serbia/. Graduated from Academy of Arts in Novi Sad, Serbia. /Art course, department: painting/. Post graduated /M.A./ from Interdisciplinary studies at the Department of Digital art at University of Arts in Belgrade, Serbia. Member of Serbian Association of Artists.
(2017-01-13)
Furen Dai
[China | east - edition: 10]
Furen Dai is a multi-media artist, she works with video, ceramic, sculpture, photography, performance and installation. She currently living in Boston, MA, United States. Dai came from a background of linguistic study and worked as English-Russian-Chinese interpreter for several years in China. Later, she moved to United States to pursue her ...
[read more]
(2017-01-06)
Eduardo Herrera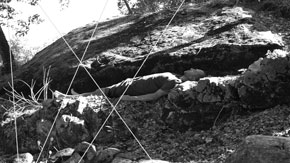 [Argentina | west - edition: 10]
Fine Art Accademy of Rome– Sculpture Visual Art institute Antonio Berni (Buenos Aires) Istituto G.Ballardini Ceramics institute– Faenza Condorhuasi Institute's holistic ceramics and shamanic course– Buenos Aires 2011 57° Mostra Premio Faenza – MIC – Faenza 2014 Festarte Videoart Festival – Home Theatre 2015 Storie! il Resto ...
[read more]
(2017-01-05)
Maria Bilbao Herrera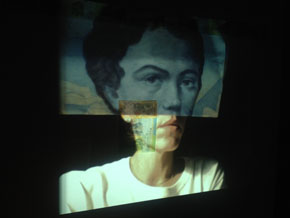 [Venezuela | west - edition: 10]
maria bilbao·herrera is an artist and photographer born and raised in caracas venezuela. she earned her BA in interior design from the art institute fort lauderdale and her MA in art direction from elisava escola superior de disseny of barcelona. upon graduating, maria attended the international center of photography new york where she was ...
[read more]
(2017-01-03)
John Sanborn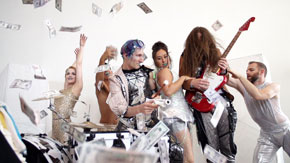 [United States | west - edition: 10]
John Sanborn is an award-winning, world-renowned media artist whose body of work reaches from the technological stone age of the 1970's to the digital high-tech bleeding edge of today. His media work has manifested itself as television, media installations, games, Internet experiences and plain old video art. John Sanborn was granted an ...
[read more]
(2017-01-03)
Marìa Papi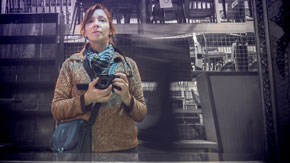 [Argentina | west - edition: 10]
Marìa Papi is an Argentinian artist, who lives in Buenos Aires, and works as an author, creative, film director and performer. Is an interdisciplinary artist trained at the National University of Arts (UNA). Award Winning 'BEST FEMALE DIRECTION' at Festival Internacional Buenos Aires Non Stop 2016. Marìa has created multiple independent ...
[read more]
(2016-12-29)
Rodrigo Faustini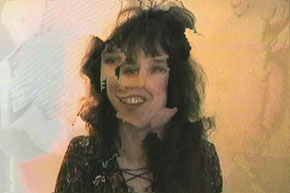 [Brazil | west - edition: 10]
Rodrigo Faustini is a visual artist and researcher (at University of São Paulo) working with videoart, found footage and materialities of analog and digital media. His work has already been exhibited at Fonlad 2016, Proyector Videoart Festival, Latin American Festival of São Paulo, Locomotion (MX), Ars International Festival and Itaú Cultural. ...
[read more]
(2016-12-27)
Marta Grimalt Canals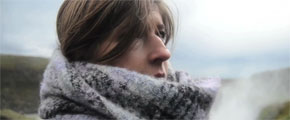 [Spain | west - edition: 10]
Marta Grimalt (born in Palma de Mallorca, 1989) is a director of experimental film and video art. Her works are labyrinthine visual compositions that lead to dimensions beyond the banal everyday, discovering themselves within each possible individual perception. She works with elements of photography, art and drawing to obtain a film that ...
[read more]
(2016-12-25)