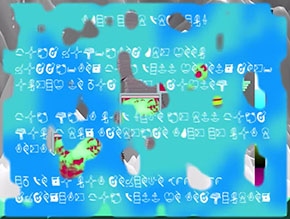 Matthew Williamson
[Canada - edition: 11]
Described once as "frustratingly engaging", Matthew Williamson examines the gaps between the internet and so-called 'real life'. A graduate of OCADU and Syracuse University, Matthew has shown work internationally and across Canada.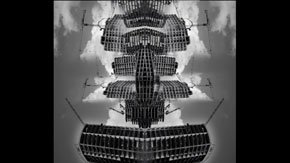 Duygu Nazli Akova
[Turkey - edition: 10]
Duygu Nazlı Akova is an artist and researcher based in Istanbul. She earned her master degree from Marmara University, Institute of Fine Arts, with a thesis entitled "Reality of War Photography". She is currently working on her Ph.D. thesis at Yıldız Technical University, Department of Art and Design. She is working as a teaching ...
[read more]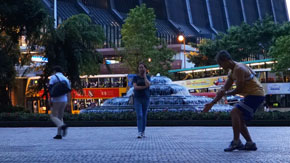 Christine Istad
[Norway - edition: 10]
Great Lakes International Film Festival, Sept 2015, USA Kunstverein Ingan, Gallery Greusslich Contemporary, Sept 2015, Berlin, Germany Nordisk Platform, September 2015, Malmø, Sweden Den 27. Minimalen Kortfilmfestival, Trondheim, Norway 2015. 6th International Videoart Festival of Camagüey, Cuba. March 2015. International experimental video-art ...
[read more]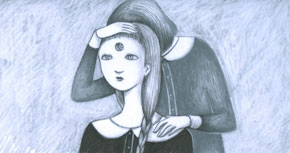 Virginia Mori
[France - edition: 10]
Virginia Mori was born in Italy in 1981. She studied animation and illustration at the Institute of Art of Urbino, where she directed her first film, Pagina 16. She then started working as an illustrator while, at the same time, directing music videos and short films.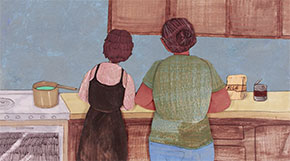 Pilar Garcia-Fernandezsesma
[United States - edition: 11]
Pilar Garcias-Fernandezsesma is a RISD animation student in the class of 2020. She was born in New York City to Spanish immigrants and has loved art all her life. Pilar's work tends to focus on empathy and individualized stories. Her work medium varies from more traditional methods to computer techniques, and her concepts range from character ...
[read more]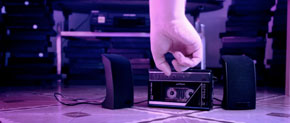 Aria Hurtado
[Spain - edition: 10]
After he finished his Advertaisement degree in Universidad de Valladolid, he studied a master about cinematography direction in ESCAC. Currently he is working as an art director while he develops differents film proyects. Filmography: -Sternidae, KO Festival(Barcelona)(2012) -Ajeno, Art Futura(Tenerife)(2013) -El Infante, Short film corner Cannes ...
[read more]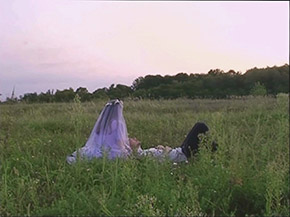 Pavlina Braco
[Bosnia and Herzegovina - edition: 11]
Pavlina Braco is a Bosnia based video artist/director who, in her recent and ongoing work, explores relevancy of time and boundaries between dreams and reality. Avoiding the chronology, her images resemble distant memories which are never recalled in a clear and sharp fashion, but instead are broken into meaningful fragments which made an impact ...
[read more]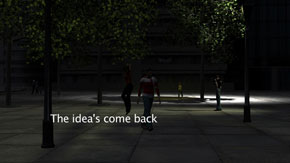 Henry Gwiazda
[United States - edition: 10]
Henry Gwiazda is a new media artist/composer whose artistic trajectory has taken him from sampling, sound effects, and immersive technologies to his current work with new media. This new work is a comprehensive artistic approach that has resulted in work that is multimedia in nature and focused on movement. Gwiazda's works are regularly screened ...
[read more]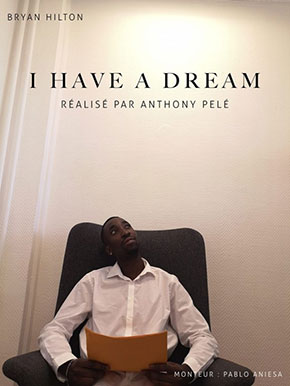 Anthony Pelé
[France - edition: 11]
I am a french director in Paris , Imy first creation was on November 2017 with the music after i create 3 short movie.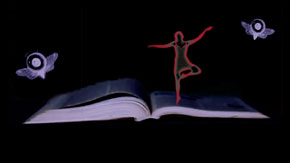 Ajavon Pierre
[France - edition: 10]
Pierre Ajavon was born in Paris in May 66, he is multi-instrumentalist, composer / arranger and sound engineer. Video artist // Experimental shorts & video-sound-digital art creations. Lives and works in Paris. After Sociological studies focused on psychedelic culture (Thesis: 'Influence of the psychedelic movement in contemporary culture'), ...
[read more]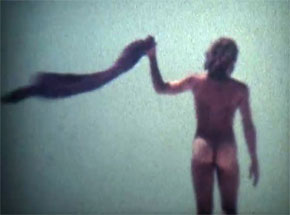 Marcos Bonisson and Khalil Charif
[Brazil - edition: 10]
Marcos Bonisson (b. Rio de Janeiro, Brazil), artist, lives and works in Rio de Janeiro. He learned engraving techniques, drawing and photography at the Escola de Artes Visuais do Parque Lage from 1978 to 1981. He has a bachelor degree in Portuguese Literature and a master degree in Contemporary Art Studies by the Federal University of Rio de ...
[read more]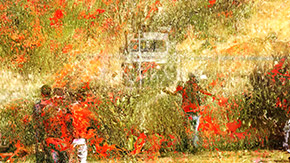 Guli Silberstein
[United Kingdom - edition: 11]
Guli Silberstein is a video artist & editor based in London UK since 2010, born in Israel (1969), a British citizen. He received a BA in Film from Tel-Aviv University in 1997 and a MA in Media Studies from The New School University, New York City, where he studied and lived in 1997-2002. Since 2000, Guli creates short video works widely shown and ...
[read more]