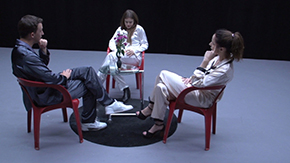 David Huston
[Germany - edition: 11]
Zimmer - 2018 Yum Yum - 2014 Big Blind - 2014

Athanasios Alexopoulos
[Italy - edition: 10]
Athanasios Alexo was born in Thessaloniki, Greece. After high school, he worked as assistant photographer in Thessaloniki for two years. In 2009 he enrolled in the Academy of Fine Arts of Brera in Milan to study painting and in 2015 he decided to extend his knowledge in sculpture by undertaking a Masters degree. During his study years, he worked ...
[read more]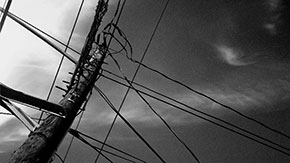 Simon Šerc & Martina Testen
[Slovenia - edition: 11]
Martina Testen works in the field of video and contemporary art practices. Her artwork incorporate various aspects of digital video and photography into projections, while maintaining a focus on the conceptual aspects of defining moments in time. Recently Martina participated at the festival Numerique e Poetique in France, Videofestival Natures ...
[read more]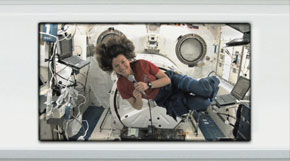 Anna Baranowski
[Germany - edition: 10]
1983 born in Bytom / Poland 1989 emigrated to Germany, raised in Rheinberg lives and works in Leipzig Anna Baranowski works on omnipresent, existential questions of the human being in highly diminished and accented way. The techniques vary between video installation, photography, sculpture and interventions in the media public space. An always ...
[read more]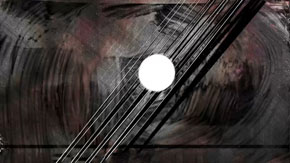 Dénes Ruzsa
[Hungary - edition: 10]
Dénes Ruzsa and Fruzsina Spitzer working together since 2007.They have been making experimental short films and animations. Their films have screened at over two hundred film festivals and exhibitions worldwide in Europe and in Transatlantic Regions, amongst others, at Experiments in Cinema, Cologne OFF – International Videoart Festival ...
[read more]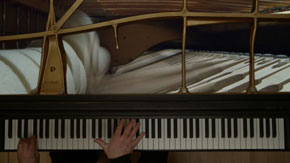 Mario Côté
[Canada - edition: 10]
Mario Côté, painter and video artist, lives and works in Montreal. Since 1994, he teaches at l'École des arts visuels et médiatiques of l'Université du Québec à Montréal. He is active in the Media Arts Research Centre Hexagram/UQAM. Initiator of several collaborations in the field of experimental video, he questions the notions of ...
[read more]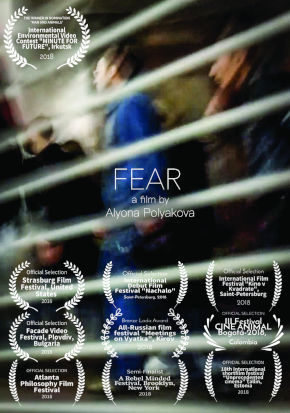 Alyona Polyakova
[Russian Federation - edition: 11]
I was born in Lazarevskoe (Sochi, Black Sea) in 1988, but I lived in Moscow from early childhood. Here I studied in school and then in the state University of Management (The faculty of world economy).  Being at the last years of school I understood that I want to devote my life to cinema. So after graduation from the university (in 2010) I ...
[read more]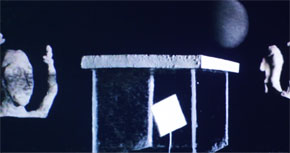 Carl Knickerbocker
[United States - edition: 10]
Self taught Suburban Primitive artist from Middle Florida. Began making art in 1984. Making video since 2009. My work is mostly a one person operation. Practically no budget.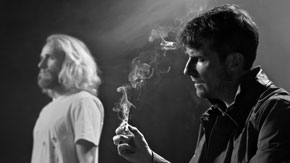 Marko Schiefelbein
[Germany - edition: 10]
In his film and video installations Marko Schiefelbein analyzes the language and images of the advertising industry to extract its impact during the process of the construction and reproduction of identity in our consumer society. Using re-translations, modified re-enactments and linking new correlations that are mainly sourced from ...
[read more]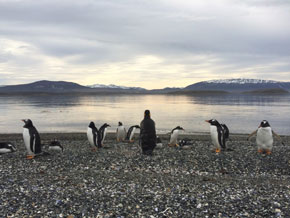 Alp Aslan
[Turkey - edition: 10]
Alp Aslan was born in Ankara in 1973. He completed his studies in Ankara. He took courses of Art History, Sculpture and Film Analysis. He improved his skills, particulary about film production and montage and video art at Middle East Technical University, Audiovisual Research Centre (GISAM). His movies were screened at several international ...
[read more]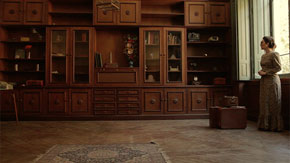 Marcia Beatriz Granero
[Brazil - edition: 10]
Marcia Beatriz graduated in Visual Arts from Belas Artes São Paulo (Brazil), city where she lives and works. Her projects explore the creation of a character, recorded in videos and photographs. Jaque Jolene is the center of the work, a personality meticulously constructed and interpreted by the artist. Solo Exhibitions and special ...
[read more]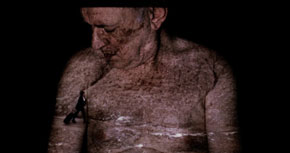 Pierre Bessette
[Chile/France - edition: 10]
Pierre Bessette is a 40 years old philosophy teacher at Lycée Français de Santiago. His first move Narcis (International Film Festival Anonimul - selection 2011) was already an attempt to question Real with poetry. Trough cinema, he tries to produce clarity and not necessarily comprehension.