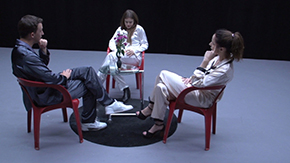 David Huston
[Germany - edition: 11]
Zimmer - 2018 Yum Yum - 2014 Big Blind - 2014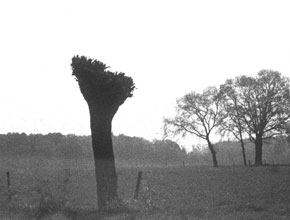 Alexei Dmitriev
[Russian Federation - edition: 10]
Since I was a little girl my dream was to star in an experimental film.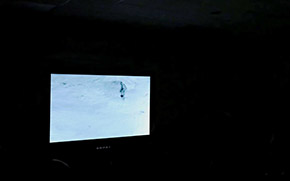 Niccolò Masini
[Italy - edition: 11]
Niccolò Masini is an Italian Multidisciplinary Artist and Illustrator. Masini's artworks lay in the realm of narrative and craft, but also poetry and anthropology. It guides both its creator and audience through an engaging narrative of methods, voices, views, and perspectives. Questioning the fundamentals and the hidden rules the concept of ...
[read more]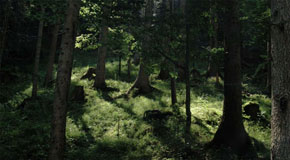 Daniele Zoico & Antonella Campisi (DANTO)
[Italy - edition: 10]
Danto begins to work in 2012 from the connection of Antonella Campisi with Daniele Zoico, with the aim of investigate the narrative shape with the production of radiodramas, short movies and books.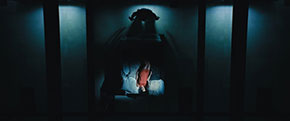 Tom Sajewski
[Poland - edition: 11]
Third Time Lucky (2019) [DOP] [feature documentary] In/Off (2018) [DIR/DOP] [short documentary] Wooden Rifles (2018) [DIR/DOP] [short documentary] Stanczyk in Jeans (2017) [DOP] [short documentary] Paralysis (2017) [DIR/DOP] [short fiction] Box (2016) [DOP] [short fiction] Slaughterhouse (2016) [DOP] [theater play] Continuum (2016) [DOP] [short ...
[read more]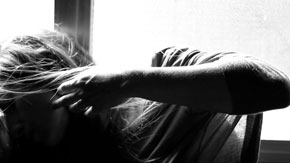 Donato Arcella
[Italy - edition: 10]
Bio - Visual artist. Born in Naples, Italy, on September 12 1976. Diploma in Stage Design, Academy of Fine Arts, Naples. I took my first steps within maestro Nicola Furiati's Corelli Company (Puppet Theatre). Soon after I had joined the Maestro passed away and Vincenzo and Giovanni Furiati kept his legacy alive and became huge influences ...
[read more]
Donya Hajizadeh
[Iran - edition: 10]
Graphic Designer, Illustrator from 2007 - Video Artist from 2009 | Over 10 Group Exhibitions in IRAN | Over 5 International Group Exhibitions in Italy, Korea, Los Angeles, San Francisco, Turkey | Over 10 Selected of Art Festivals |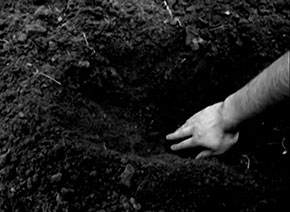 Gregor Nadzam
[Slovakia - edition: 11]
Slovak photographer, videoartist and director. Education: Academy of Fine Arts in Banská Bystrica, Department of Intermedia and Digital media, at Bachelor's degree level study program Audiovisual media/Intermedia and digital media, At Master's degree level study program Free fine arts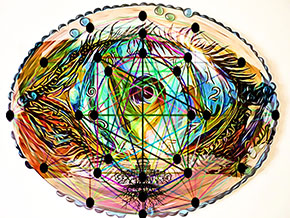 Karen Colville
[Canada - edition: 11]
Karen Colville is a Canadian Visual Artist, she create experimental art video shorts.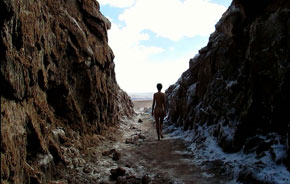 Vallet Aliénor
[France - edition: 10]
Aliénor Vallet (Paris-France) video artist After human sciences and communication studies supplemented by photography and video training courses, Aliénor Vallet made her debut in documentary filmmaking. She develops films and video installations in ARTVIDEO LAB of which she is the artistic director.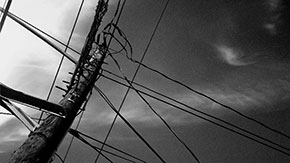 Simon Šerc & Martina Testen
[Slovenia - edition: 11]
Martina Testen works in the field of video and contemporary art practices. Her artwork incorporate various aspects of digital video and photography into projections, while maintaining a focus on the conceptual aspects of defining moments in time. Recently Martina participated at the festival Numerique e Poetique in France, Videofestival Natures ...
[read more]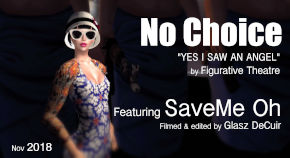 Glasz DeCuir
[Spain - edition: 11]
Glasz DeCuir is the identity as MACHINIMA Director and screenplay writer of Amaya Mendizábal González from San Sebastian, Basque Country, Spain. Fine Arts Professional who explores New Media Art ways on Digital Cinema since 2009.