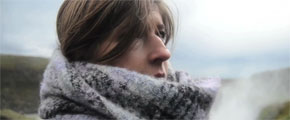 Marta Grimalt Canals
[Spain - edition: 10]
Marta Grimalt (born in Palma de Mallorca, 1989) is a director of experimental film and video art. Her works are labyrinthine visual compositions that lead to dimensions beyond the banal everyday, discovering themselves within each possible individual perception. She works with elements of photography, art and drawing to obtain a film that ...
[read more]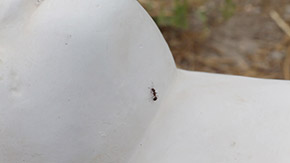 Elisabeth Molin
[Denmark - edition: 11]
Elisabeth Molin (born 1985, DK) studied at Chelsea College of Arts and Royal College of Art in London. She has exhibited work at Tenderpixel, London, SixtyEight Art Institute, Copenhagen; Danish Cultural Institute, Edinburgh; MAW, New York; and, among others. Molin has shown her videos at 32nd Images Film Festival, Toronto, 31st Stuttgarter ...
[read more]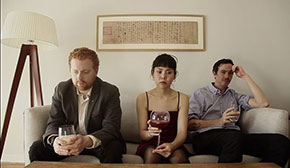 Hong Yane Wang and Hua Wang
[United Kingdom - edition: 11]
Hong Yane Wang and Hua Wang are two Chinese artists and filmmakers based in London and Shanghai. They create socially concerned video art from a cross-cultural perspective drawing from their experience living and working in China and the UK.
Vivian Ostrovksy
[United States - edition: 11]
American Artist (1945, New York) trained in Brazil and Paris, in the areas of film and psychology. It has a long career as a filmmaker, using analogue formats (especially Super8) and a language close to experimental cinema. Her works have been displayed in the context of the gallery and she has participated in several exhibitions. Retrospectives ...
[read more]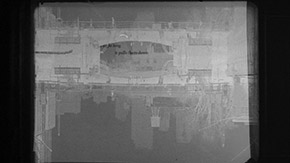 Talena Sanders
[United States - edition: 11]
Talena Sanders makes moving image works that explore the development of individual and collective senses of identity in affinity groups. Her films and videos are informed by an interest in presenting the many ways that social institutions can shape individuals' lives on both the broader geopolitical level and the most intimate, personal scales. ...
[read more]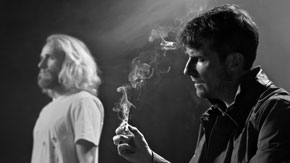 Marko Schiefelbein
[Germany - edition: 10]
In his film and video installations Marko Schiefelbein analyzes the language and images of the advertising industry to extract its impact during the process of the construction and reproduction of identity in our consumer society. Using re-translations, modified re-enactments and linking new correlations that are mainly sourced from ...
[read more]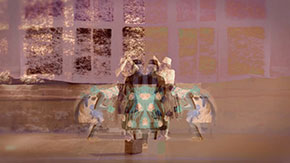 John Graham
[Canada - edition: 11]
John is a Canadian multi-disciplinary artist. His ever-broadening art practice spans many media including independent filmmaking. His 8 experimental short films have been screened at over 130 film festivals worldwide in 26 countries. Many of his films have won awards.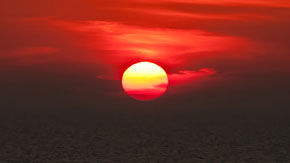 Alex Mira
[France - edition: 10]
Born in Paris, lives and works in Rennes. I am interested in the stakes surrounding the concept of life. From tiny scales to the eternal silence of the cosmic spaces. Moving away from anthropocentric visions, the objective is to provoke the shift towards the otherness which stimulate the discovery.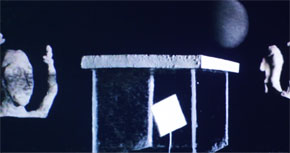 Carl Knickerbocker
[United States - edition: 10]
Self taught Suburban Primitive artist from Middle Florida. Began making art in 1984. Making video since 2009. My work is mostly a one person operation. Practically no budget.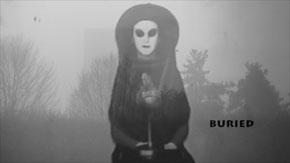 Falco Ranuli
[Italy - edition: 10]
Falco Ranuli born between the sea and the fields before they disappeared fireflies. It reflects on the image scanning still or moving since child plays with fotocontatti scissors tape and super 8. After a past as a journeyman he decided to become suddenly: since 2007 its signature video after the deus ex machina technique of Anthony Perkins ...
[read more]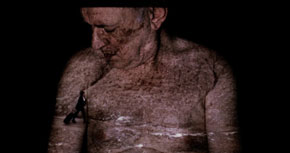 Pierre Bessette
[Chile/France - edition: 10]
Pierre Bessette is a 40 years old philosophy teacher at Lycée Français de Santiago. His first move Narcis (International Film Festival Anonimul - selection 2011) was already an attempt to question Real with poetry. Trough cinema, he tries to produce clarity and not necessarily comprehension.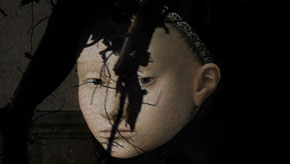 Wickmann Inés
[Colombia - edition: 10]
Inés WICKMANN was born in Bogota, Colombia. She graduated from Universidad Javierana with a BA in Interior Design and a BA in Plastic Arts at Universidad Nacional, Bogota. Later on, Inés earned a Master in Visual Arts and New Media at the University of Quebec (UQAM), Canada. While in Colombia, she studied music and created the program « ...
[read more]